MEET THE WINEMAKER: UNAMI RIDGE WINERY
WINEMAKER:
Jim Jenks
WHY DID YOU CHOOSE TO HAVE YOUR WINERY IN BUCKS COUNTY?
Drive the back roads of Quakertown and you'll see why. On a weekend afternoon drive through Bucks County, there are so many soul-soothing, relaxing places to visit, nestled in between corn and soybean fields.
HOW DID YOU GET INTO THE WINEMAKING BUSINESS?
After a long career in the military, as a Vietnam veteran and Penn State graduate, I left the defense industry and moved to Upper Bucks County. We didn't set out to have a winery when we first planted our grape vines in 2005. The intention was to grow grapes and sell the juice to wineries and home winemakers. However, one year (2008), we had more juice left over than expected, so we decided to get the necessary license to sell wine. Kathy describes the winery as a "hobby run amok."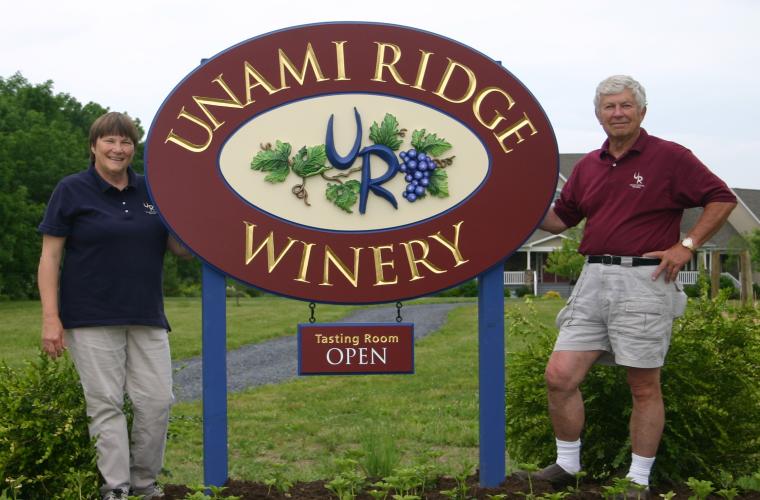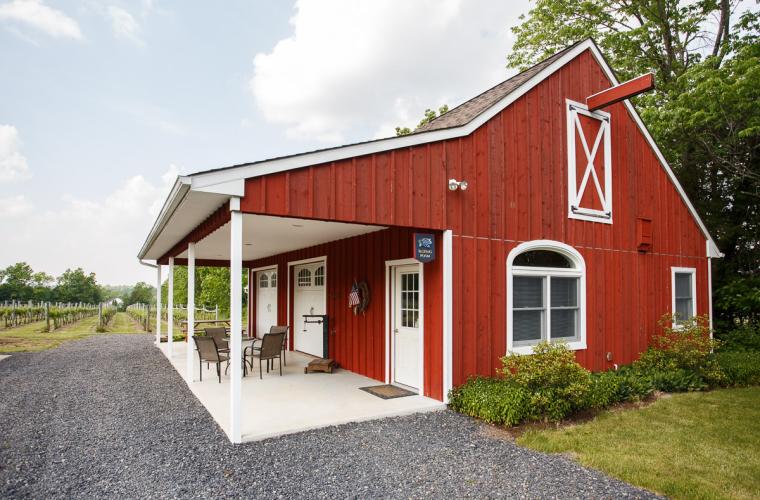 WHAT ARE SOME OF YOUR FAVORITE PLACES IN BUCKS COUNTY?
Kathy and my favorite restaurant is Maize in Perkasie. My favorite thing about Buck County is the rural atmosphere yet it's close to the many cultural centers in Philadelphia and New York.
DO YOU HAVE A RECIPE YOU'RE WILLING TO SHARE?
Every Christmas we serve a classical, GlÜhwein: 2 cups of red wine, 2 lemon slices studded with 2 cloves each, 1 ½ cinnamon sticks and 2 tablespoons superfine sugar. Heat to dissolve the sugar, but DO NOT BOIL. Strain spices and serve.
WHAT'S YOUR FAVORITE WINE AND FOOD PAIRING?
My favorite wine and food paring is seared scallops on a bed of radish and cucumber (Julianne) with a lemon sauce served with our Scheurebe wine.