ARTFUL ESCAPES IN BUCKS COUNTY
Bucks County's picturesque countryside is an inspiration for artists! Come feed your artful addiction at one of Bucks County's great galleries.
Putnam Gallery at the Michener Museum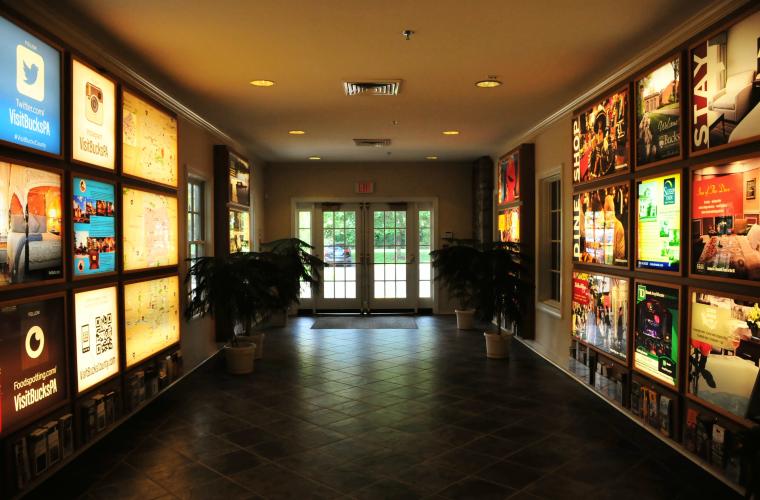 Entrance to Bucks County Visitor Center
Housed in the old Bucks County jail, the James A. Michener Art Museum is home to the largest public collection of Pennsylvania Impressionist paintings, nationally touring special exhibitions and regional artist showcases! 
See paintings, drawings, sketches and photographs by some of Bucks County's most talented artists on display in the Bucks County Visitor Center theater in Bensalem. 
Canal Frame - Crafts Gallery is the perfect place to see great local work, special exhibits or pick up a framed piece of Bucks County art!
The Artists of Yardley helps foster Bucks County talent. Visit the AOY Art Center to view their rotating exhibits.
Bucks County Community College is home to Hicks Art Gallery that features student and faculty works and local artists and organizations.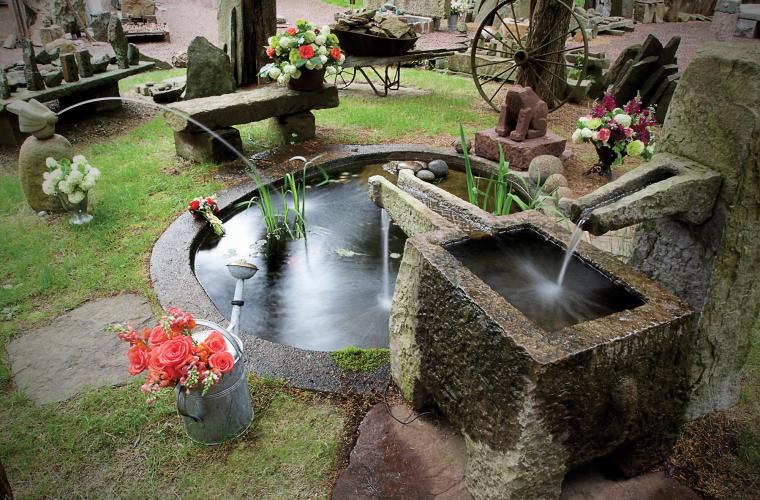 Sculpture Garden at Steven Snyder Cedar Maze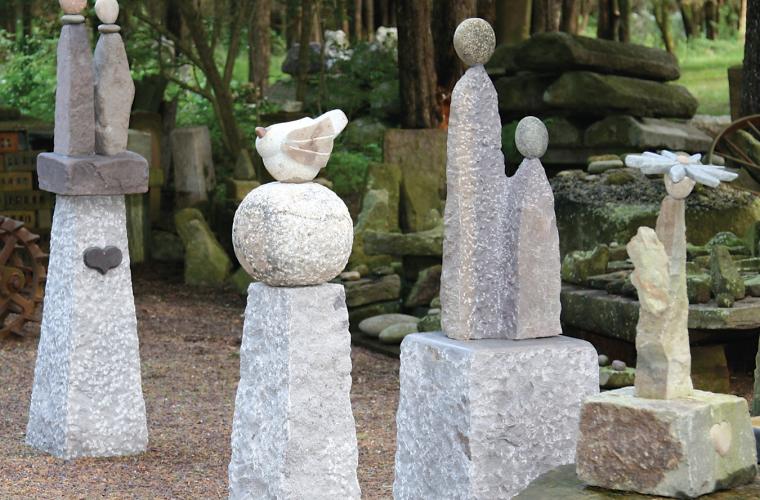 Four local artists with their own take on the classic impressionist style exhibit their work at the Silverman Gallery. 
Featuring the work of modern expressionist painter Al Lachman, the Lachman Gallery at Peddler's Village showcases the best from six decades of work. 
The town of New Hope has a long history of fostering creative minds, and the New Hope Arts Center carries on that tradition today. The Arts Center hosts a variety of exhibitions throughout the year, including dedicated shows for sculpture and woodworking.
With a collecting history that dates back to the 1750s, the Princeton University Art Museum, just a short drive away, has more than 92,000 works that range from ancient to contemporary and span the globe! 
Explore Current Exhibits: