GET TO KNOW: IRON CHEF JOSE GARCES
The James Beard Award winner and Iron Chef champion is bringing his culinary skills out of Philly and into New Hope. Visit Bucks County sat down with the Latin chef to get to the roots of Luna Farm and his new Bucks County restaurant opening inside the Playhouse Inn…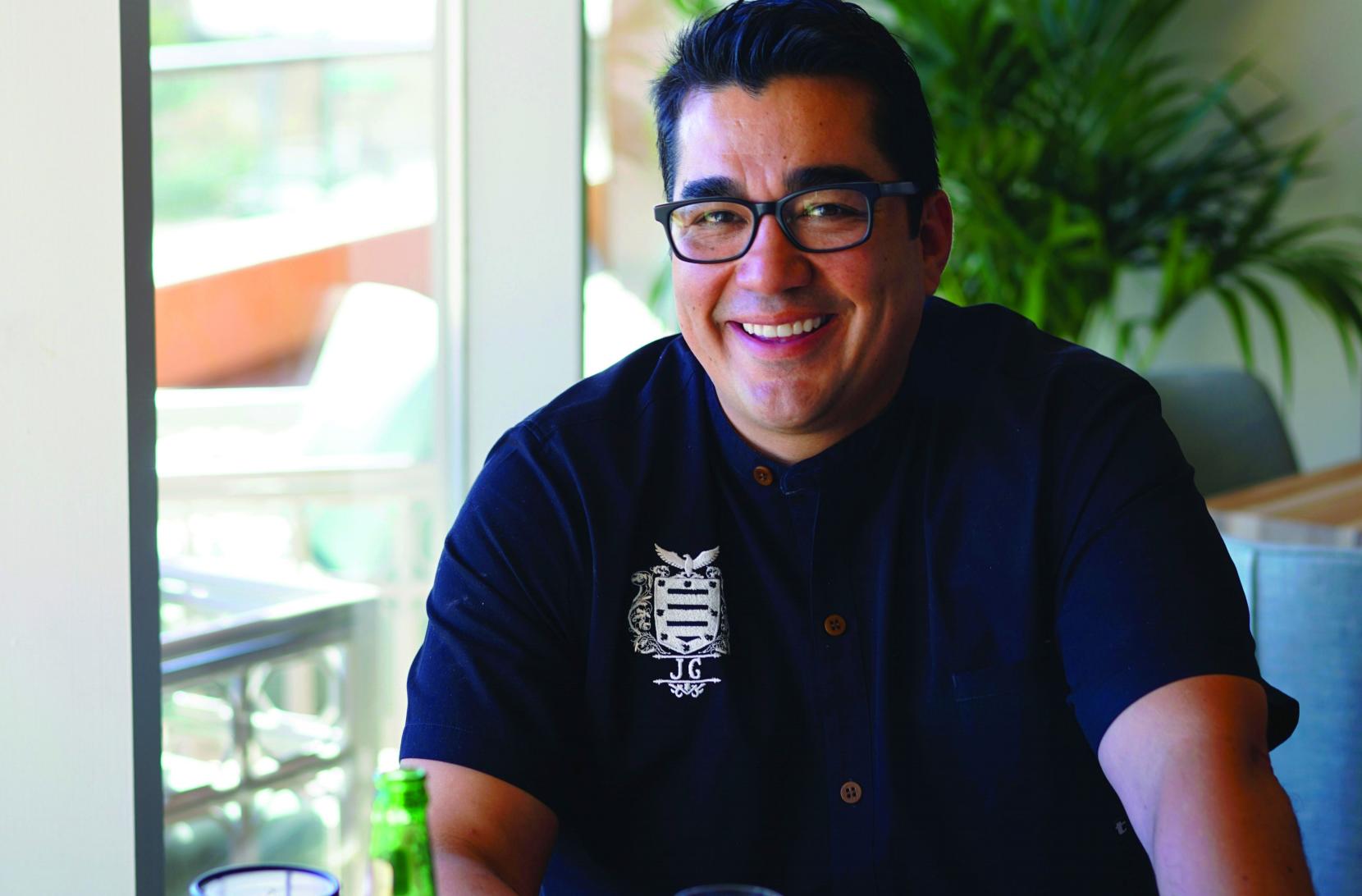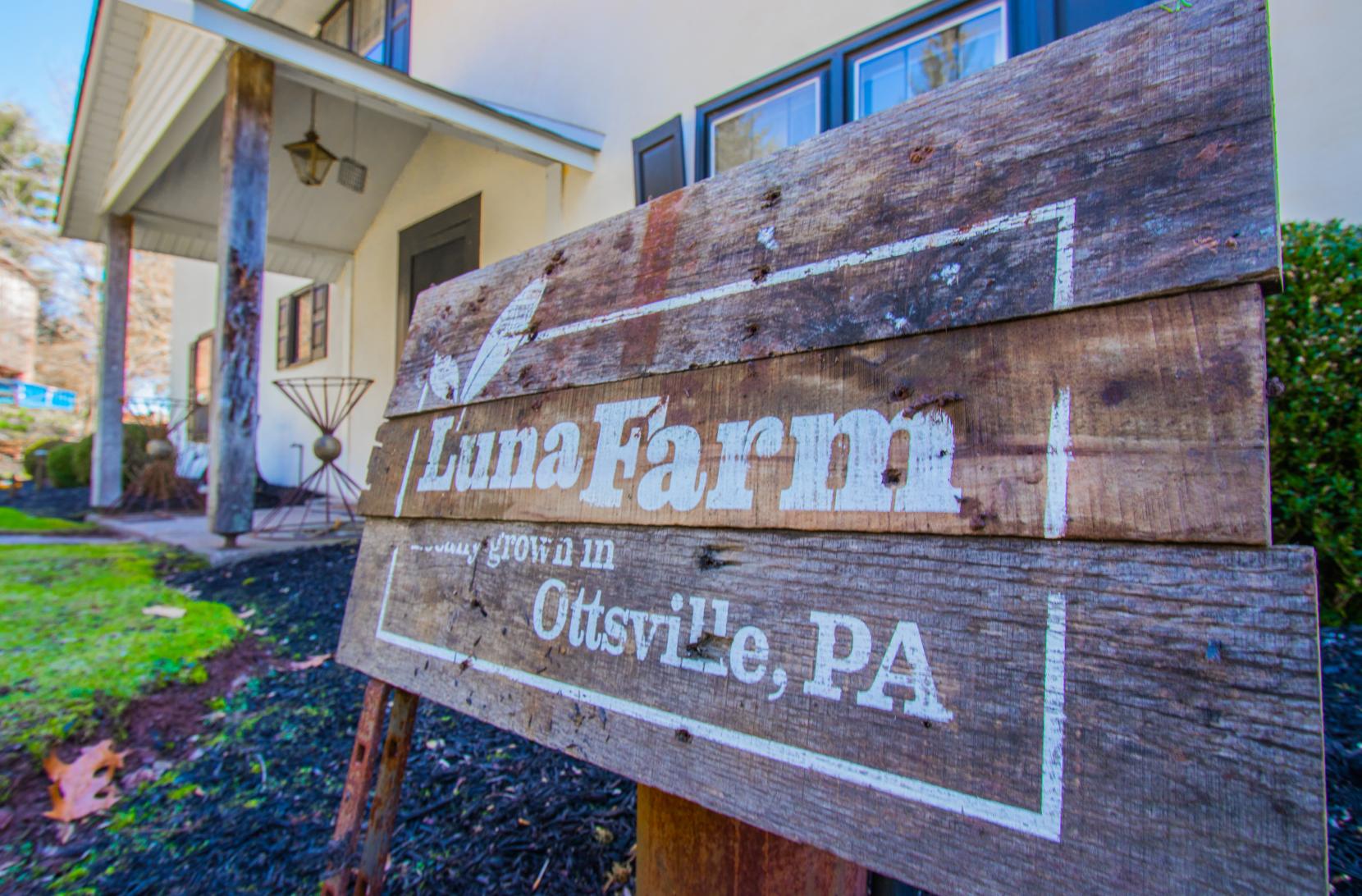 Tell us about how you got started in the culinary industry.
My roots in Latin culture really drove me to become a chef because my mom and my grandmother were great cooks. My parents emigrated from Ecuador in the late '60s, and my grandparents would visit pretty regularly. I spent a lot of time in the kitchen being their sous chef. Once I got to college, the culinary Kendall College in Chicago, I realized it was something I wanted to pursue.
What drew you to the greater Philadelphia region?
After professionally cooking in New York City for five years, I knew that I wanted a change of scenery. I was cooking for a chef named Douglas Rodriguez there who had a couple of Latin restaurants. He had an opportunity to open a Philadelphia restaurant with Stephen Starr -- Alma de Cuba. He chose me to come with him. That was my first Executive Chef position; my first time running the show, being my own man in the restaurant. A couple years later I opened El Vez with Starr. I started to gain a following, and that following drew me to stay and open my own place: Amada, a Spanish tapas restaurant in 2005. Along the way I got married, had two beautiful kids, and decided this was a great place to raise our family and enjoy the fruits of our work.
How did you end up deciding on Ottsville to start Luna Farm?
I was always interested in how our food got to our restaurants' back door. It drew me towards farming. I noticed there was a beautiful state park nearby, Nockamixon, and I'm an avid outdoors person. I love to mountain bike, stand-up paddleboard, hike, and be active with my kids. Everyone in the area that I was mentioning I was looking for a farm to basically said, "Hey, you should really go check out Bucks County." It became evident that this was a beautiful place; an oasis just an hour away from Philadelphia. We found a 39-acre farm and from day one coming onto the property I fell in love with it.
Luna is our English Bulldog who was born a year before we bought the farm in 2010. She loved the farm (a lot more than city living). At the same time, we noticed these beautiful crimson moons just off of our back deck. It was special, that glow that you would see come onto the farm. Luna in Spanish means moon. The name Luna Farm has a double meaning and signifies the love I have for our family, going down to our family pet, and the appreciation for the natural, beautiful landscape that exists there.
Luna Farm (interior - kitchen)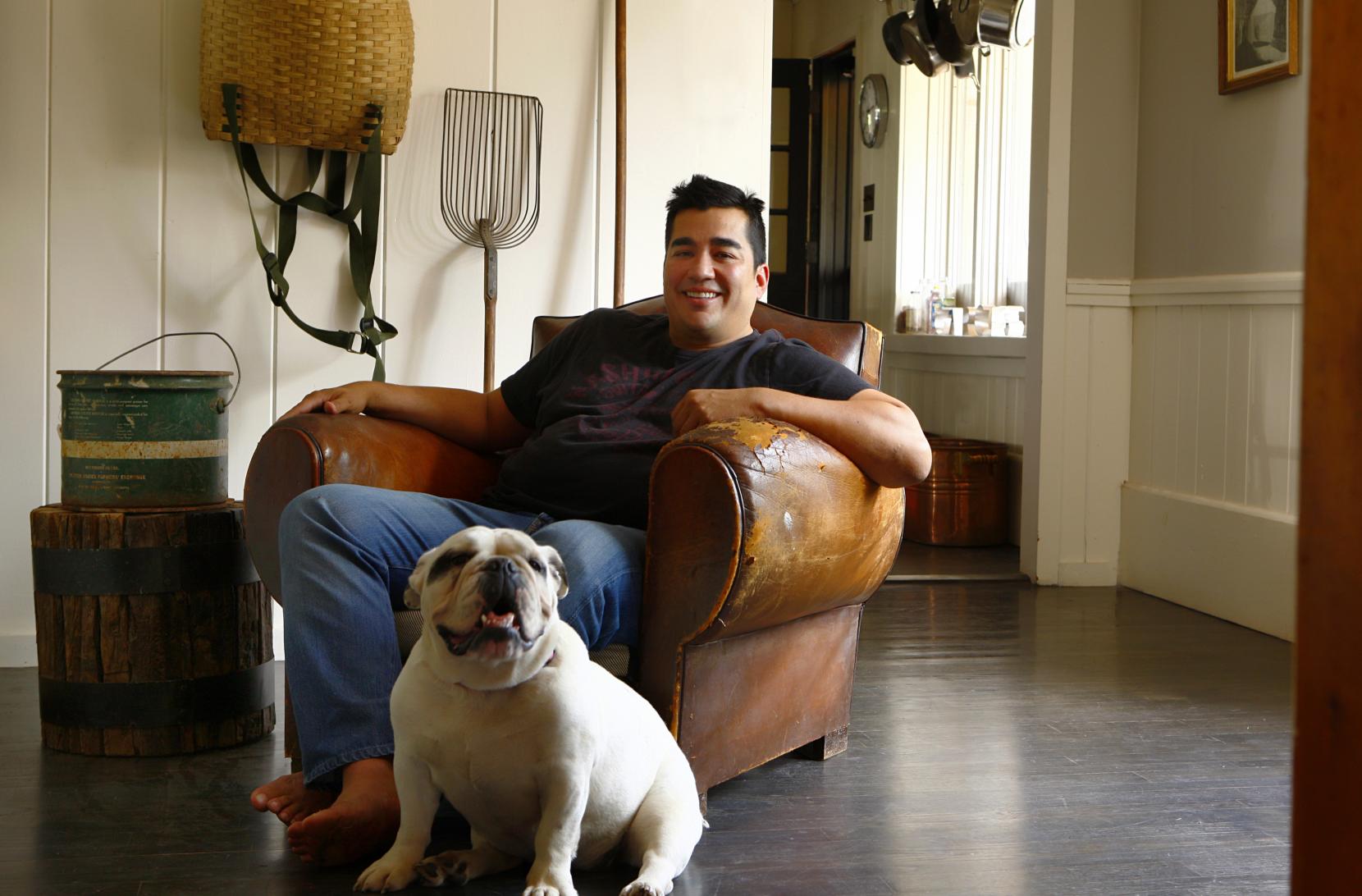 Jose Garces with his dog Luna/Courtesy Jason Varney Photography
Where are some of your favorite places to dine when you're in Bucks County?
For Italian specialties, my go-to is Luberto's. It's like a jewel in the middle of Pipersville! I pick up their fresh mozzarella, mortadella, prosciutto, baguettes, olive oil, and some of their imported pasta from Italy. It's one of my kids' favorite lunches. I griddle the ingredients into sandwiches and it's like, 'oh, we're here.' I've actually had them cater some things to me in the past as well. The Ottsville Inn is my other go-to Italian spot. And Brig O'Doon's Coffee House, does a great job and has an amazing product. I get the Jamaican Me Crazy, they have some quiches there, and great bagels.
How did your culinary expansion into the countryside come about?
We had hosted a farm-to-table dinner at Luna Farm for a select group and one of the representatives for the Bucks County Playhouse was there. They said they wanted to redo the Inn and would love to have it include one of my restaurants. It was just a casual conversation, we didn't put too much stock into it, you know, had a few glasses of wine. But then I went to go see the space in New Hope. We had recently started our catering and events company, and I believed there was a need for another great events space there.
What can tourists and locals expect from your new restaurant inside the Playhouse Inn in New Hope?
The restaurant will be smaller in size and geared towards catered private events and weddings because of the beautiful river views. New Hope is a destination, it's a great place for locals to visit, not only from Philadelphia but from anywhere in the region. There's such a need for a place for people to congregate, get married, etc. and I just felt like this was a great opportunity to do that. The events part will seat 150 people and the restaurant 50 to 90, depending on the season because we'll have a pretty big outdoors space.
Cuisine-wise, you can expect fresh seafood - oysters, raw bar, crab cakes, a great burger, lobster rolls, that sort of thing. It's loosely emulated off of our Philly restaurant The Olde Bar. Being on the river, being outdoors during the summer and having some great raw bar food and a cold beer, hanging out and enjoying the scenery is what it's all about.
Food is such a tourism driver these days and the farm-to-table trend is everywhere. How have you seen this grow and has it impacted your business?
In my experience with farming, the food is truly remarkable. Our soil produces this amazing food. It really just makes an impact on your dishes, on the food you're presenting, and the food you're serving. One of my favorite experiences is going to the farmer's market Saturday morning, picking out our things, harvesting from Luna Farm and creating this local meal that's really quite special.
We have over 15 concepts, a lot of them are driven by my travels to Latin America, Japan, France, Italy, Spain. It's such an important part for me to go out there, continue to educate myself, and learn about traditional cuisines. Basically, that's my secret to finding inspiration for new places. For example, I went to Tuscany two years ago and then last year I went to the Amalfi Coast. I loved it so much that became 24 Restaurant in Philly.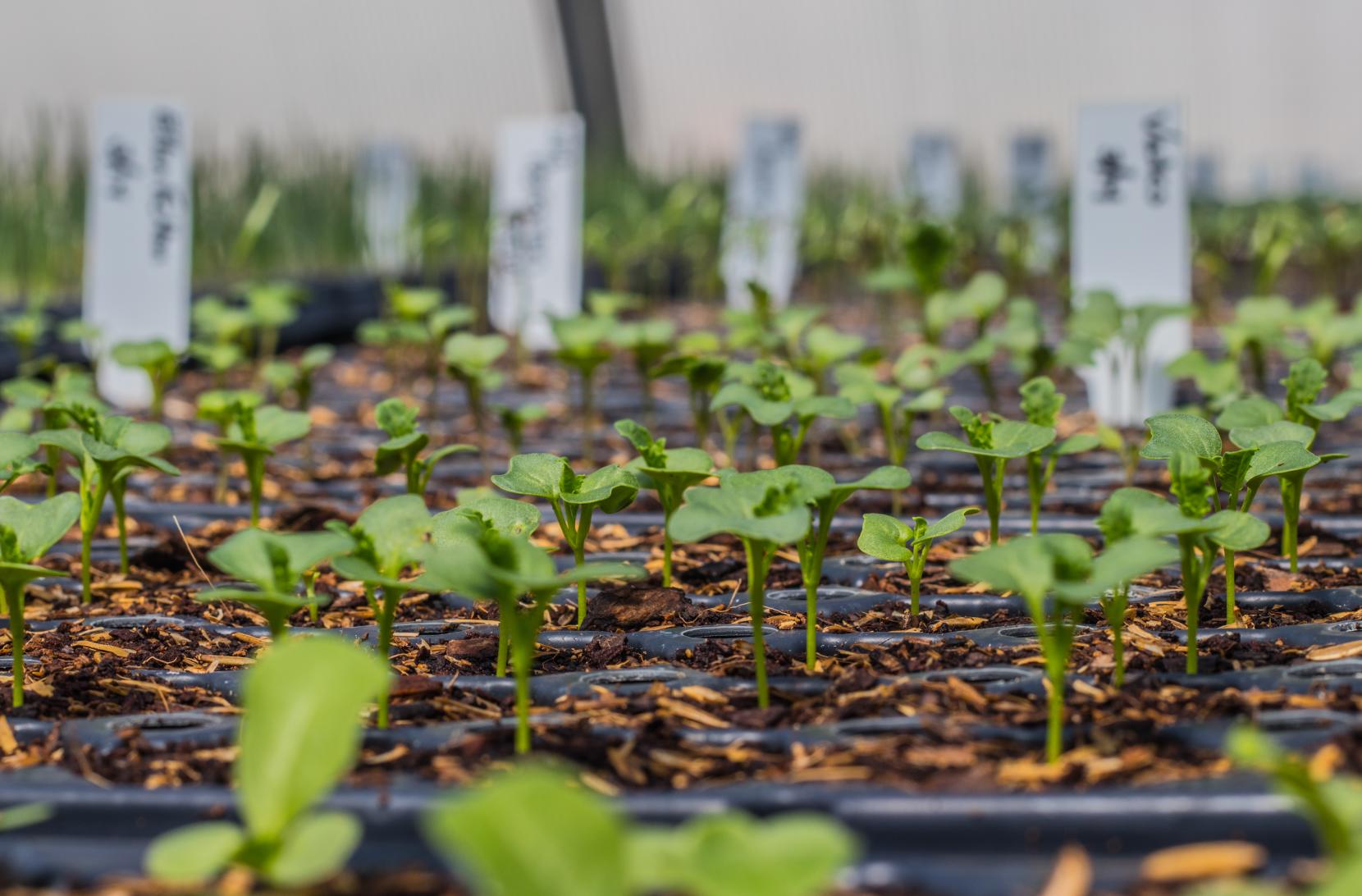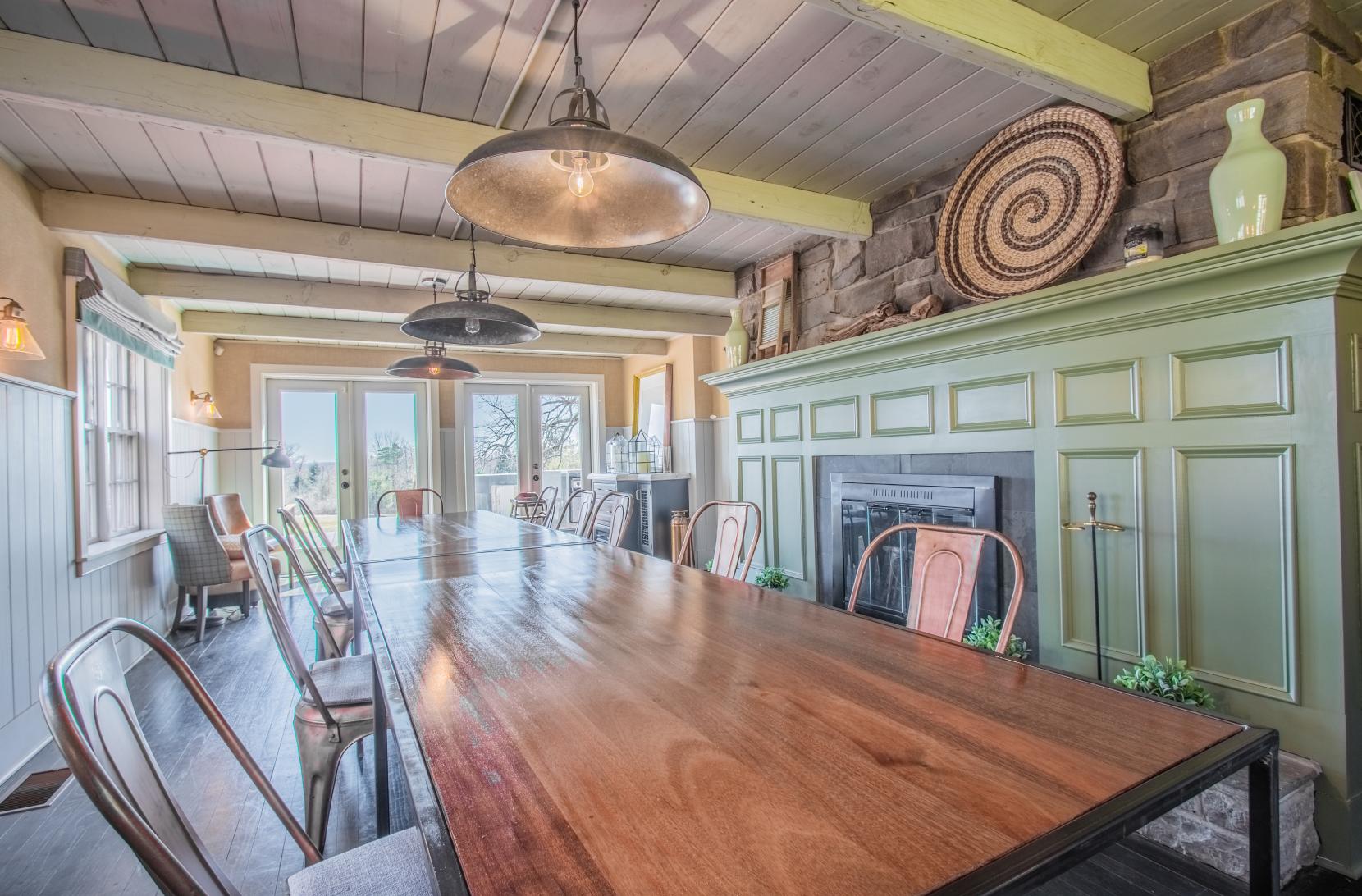 Luna Farm (interior - table)
Are there any plans for continued expansion in Bucks County?
You never know! I would love to do a restaurant closer to Luna Farm because I feel like there's a need there for some good, all-day dining with good old-fashioned hospitality. A place that's comfortable and a little more contemporary in style. You can still relax in the country in style! Upper Bucks County is such a dynamic place. I'm usually at the farm from April through Thanksgiving quite a bit. That whole period of time on the farm is just beautiful. It's a respite, a little bit of a sanctuary for me.
What would you consider a bigger accomplishment: winning Iron Chef or winning the James Beard Award?
Funny you should ask that. In 2007, I was nominated for the James Beard Award: Best Chef Mid-Atlantic. At the same time, I was asked to audition for the first cut of Next Iron Chef, Season 1. I didn't win and I didn't make the cut (but they asked me to be a competitor and I beat Bobby Flay).
In 2008, I got nominated again for a James Beard Award and during those festivities I had so much confidence I was going to win that I rented a party bus, had all of my friends and family there, and was like, there's no way I'm not going to win I got nominated again I have to win this year! I didn't win. And we're sitting there on this party bus very upset, still celebrating but, like, this is not a good evening!
In 2009, I was asked to audition for Next Iron Chef, Season 2 and I made the cut, became a cast member on the show with nine other nationally acclaimed chefs. I also got nominated for the James Beard Award again. So, I'm on the show and I make it to this round where the final three make it to Tokyo. As I'm there, it just so happens that the James Beard Awards are taking place, and there's a pretty big time change between Tokyo and the East Coast. I'm getting ready for a battle one morning and I get a call and they say, "Jose, you've won the James Beard Award!" I wasn't there to accept it, which was kind of a bummer because I really wanted to be there for that moment, but it was very bittersweet.
So, I would say that both things kind of go hand-in-hand because after I won the battles in Tokyo I came back to New York and won Iron Chef! 2009, what a magical year for me. It was pretty cool and I think both had required me to work really hard and really bring my best cooking and best person who I am forward. It was a pretty awesome year and I always just kind of tag those two things together!
With more than 15 restaurant concepts, how do you maintain quality with your quick expansions?
Quality of food and quality of service standards are something we take very seriously at Garces Group. They're one of the hardest things to do as you expand. I have a great team of people who take so much pride in their work, a lot of pride in being chefs or folks who really care about hospitality. I've surrounded myself with a great team that helps me inspire and manage all of the other teams that are on the ground. A lot of times those people have been with us for many years. Most of the time they're homegrown. I love sports, sports analogies and that kind of thinking, I try and be almost like a general manager of a sports franchise. We look to develop a farm system, to develop our talent, really continue to train from those lower levels, give people the opportunity to rise up, become chefs. That kind of culture and philosophy is what's helped us to grow and sustain ourselves.