Get to Know: Sports Journalist Dana O'Neil
You may have seen or read about her as a Philadelphia Daily News writer or ESPN college basketball reporter. Even though she grew up in Stockton, NJ, one of sports journalist Dana O'Neil's fondest childhood memories is walking across the river to Dilly's Corner ice cream in Solebury. Bucks County has always been in her backyard (she married her husband at Holly Hedge Estate), so it was only fitting for her to reside here one day. We caught up with the writer for The Athletic, on living in Yardley and what it's like to be in the sports journalism industry…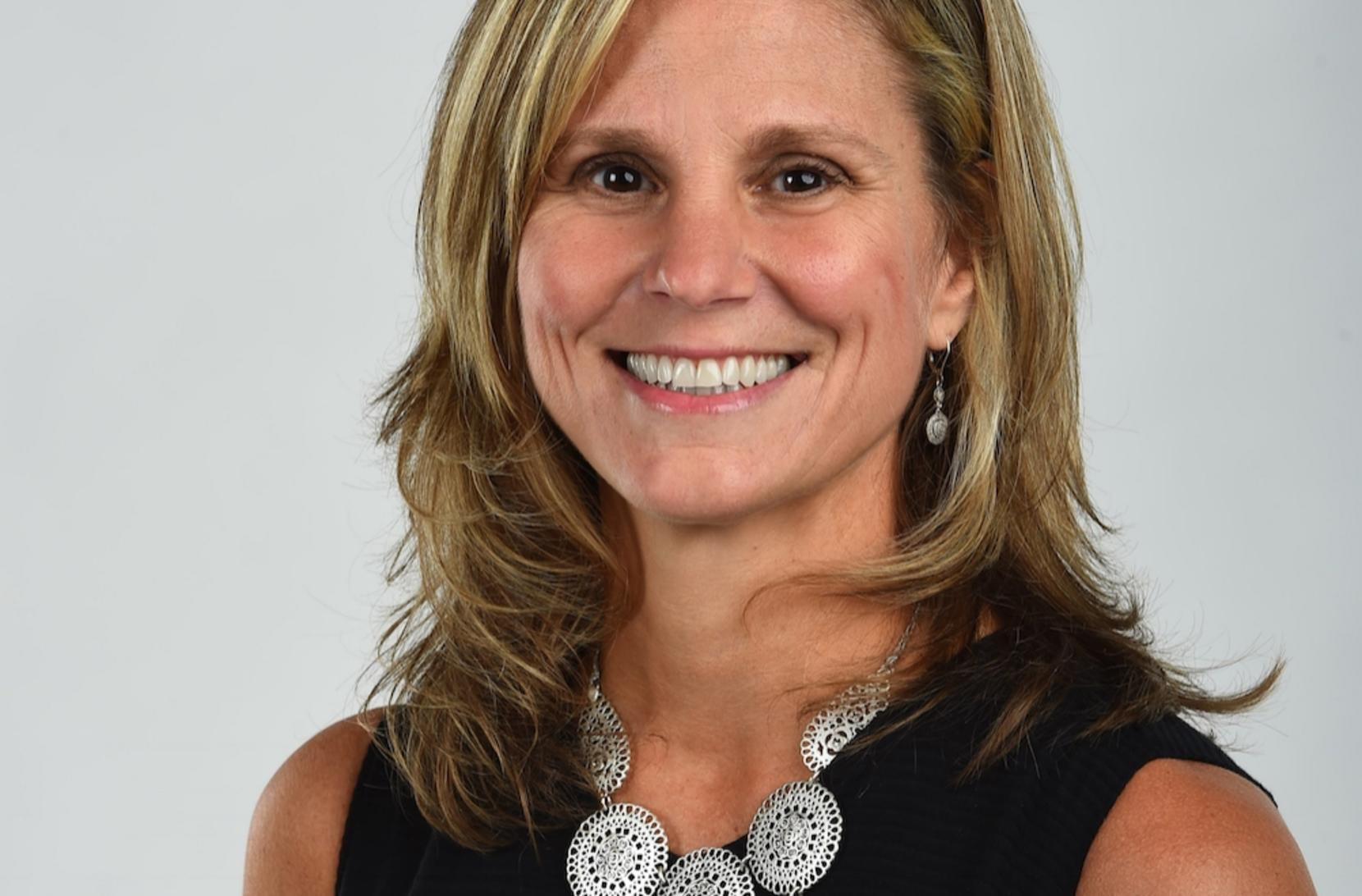 Sports Journalist Dana O'Neil
Dana O'Neil interviews Villanova's Donte DiVincenzo
How did you get your start in sports reporting?
I tell everyone that I got very lucky to find my career. As a kid growing up, my father was a huge sports fan and so I became one, too. I used to do the scorebook for his slow-pitch beer league softball team and eventually turned that into being a statistician for my high school's football and baseball teams. I was an athlete myself, playing field hockey and basketball, so sports were always big. I also was an avid reader and when I was a junior in high school, my English teacher - Al Rossi - challenged me to write unique essays, different than the ones he assigned to others.
All of that said, it never occurred to me to be a sports writer. Instead I went to Penn State intent on majoring in business. I figured out after one week of economics class that wasn't for me. By luck, the resident advisor on my floor was on The Daily Collegian and told the women on our floor that the paper was looking for new writers and that if anyone had interest, where to take the test. I had zero journalism experience but I took the test anyway - we essentially had to write a story - and at the end, when asked what section of the paper I'd like to work for if chosen, I checked the box for sports. I made the paper and by Thanksgiving break, declared to my parents that I wanted to be a sportswriter. I've never looked back.
What was it that drew you to college basketball?
Again, I sort of tripped into the sport. Out of college and through the majority of my early jobs, I covered everything - from Little League baseball to the Major Leagues, from college football to the NFL. When I arrived at the Philadelphia Daily News, I was the backup Phillies and Eagles writer, but with six Division I colleges in town, also assigned to cover college basketball. I loved it. There were less players to get to know, so you could report better, and I've always preferred the college game to the professional. Eventually I started to do some additional freelance work for ESPN, and when they needed someone to cover college basketball, I turned to the sport exclusively.
Do you have any notable experiences from your coverages of huge sporting events like the Kentucky Derby or World Series?
Honestly, I've been so fortunate to cover so many amazing events that I really do have to pinch myself. I was at the Belmont when American Pharaoh won the Triple Crown, and I'll honestly never forget the roar when the horse made the final turn. I was a young reporter when Christian Laettner hit his buzzer beater to beat Kentucky in epic fashion in 1992. I remember legendary sports writer Bob Ryan of The Boston Globe announcing, 'We're not worthy to write this.' I was two years out of college and figured I ought to just go home. I was pregnant with my daughter when the Yankees beat the Mets in the Subway Series and I can remember getting sprayed with champagne by Jorge Posada.
And closer to home, I can still see Kris Jenkins' buzzer beater for Villanova in 2016, and of course, this year's [2018] most recent championship moment. But as corny as it sounds, I try to remember to not take it for granted, and I don't think I do. At [the 2018] Final Four, when they played the national anthem before the title game, I still got goose bumps. I think it's important to remember how much fun this job is - even when it's hard - and how lucky I am to do it.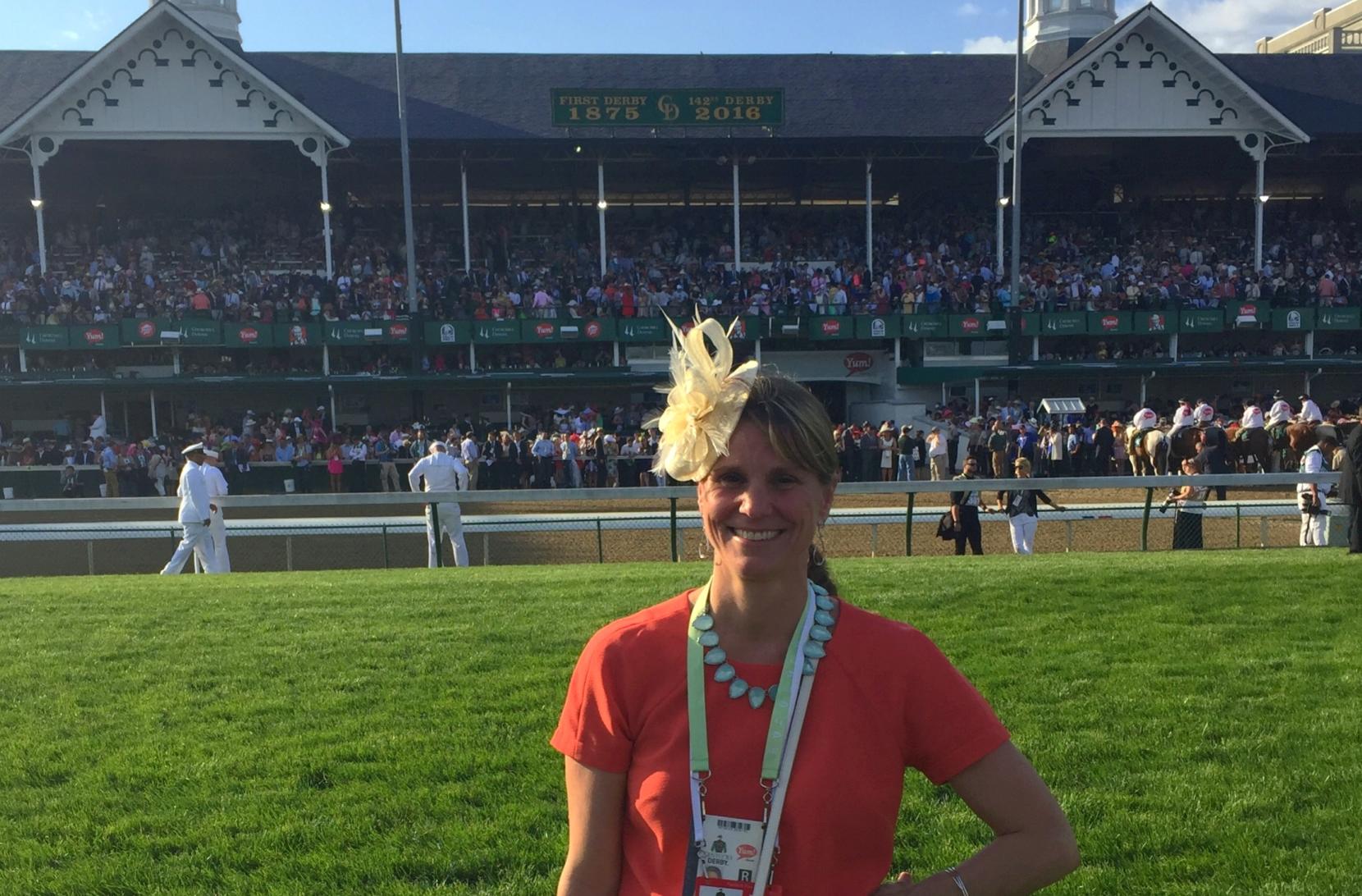 Dana O'Neil at the Kentucky Derby in 2016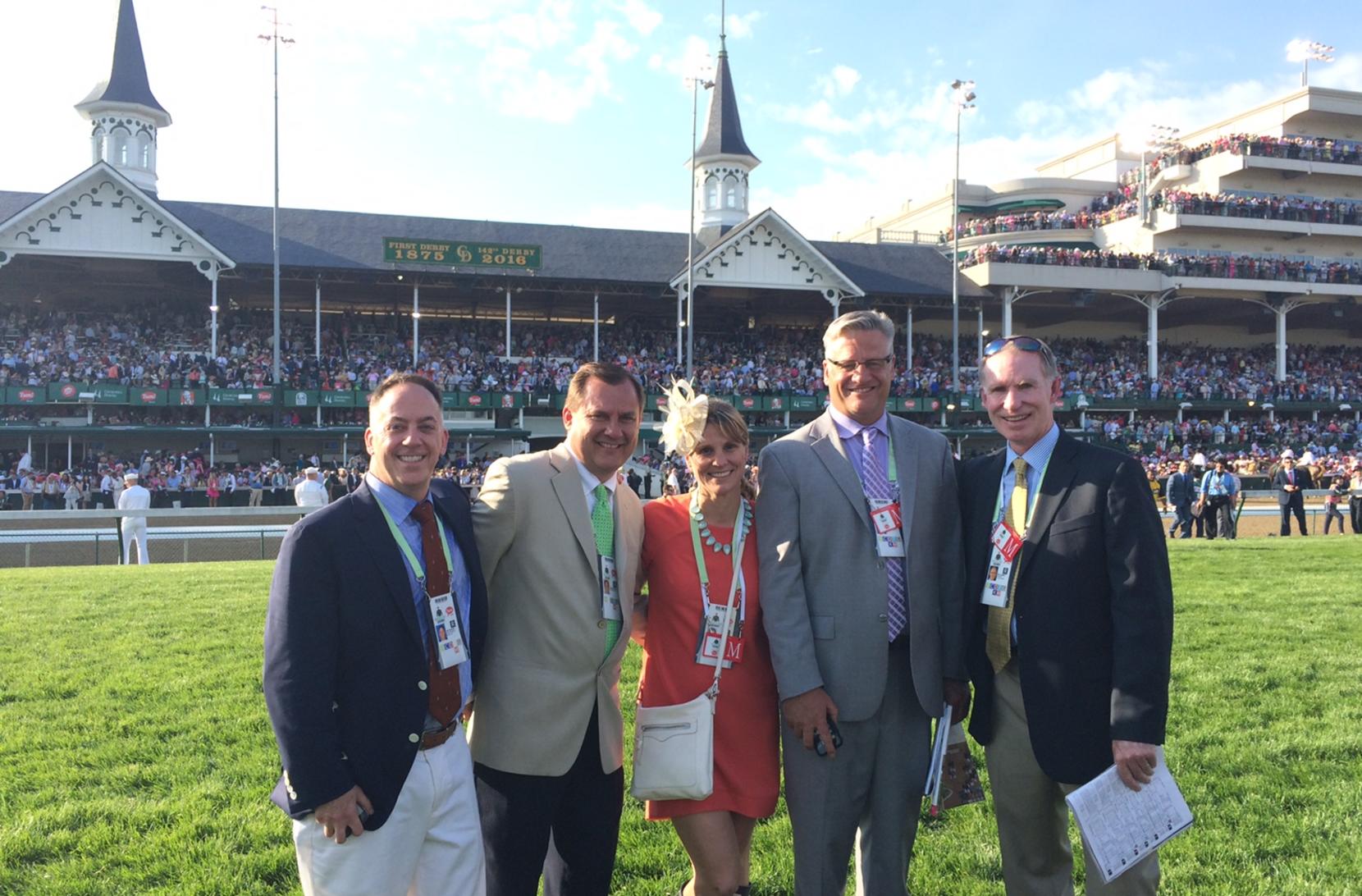 Dana O'Neil at Churchill Downs
What is your favorite part about your current job, as a senior writer for The Athletic?
Writing for The Athletic has been so invigorating. Because we are built differently - we rely on subscriptions, not advertising - we are designed to write longer, more informative stories. It's like old-school journalism in some ways. I've been able to stretch my legs again and really write in-depth features on people, teams and issues in college basketball, and it's been so well received.
I also am lucky to work with really intelligent, thoughtful and above all else helpful people. From the top - our co-founders, Alex and Adam - on down, everyone is on board to make this company succeed. Our office is such a happy place, filled with such a warm and collegial atmosphere. Everyone is championing one another's work, and really working together to make the company the best it can be. And my colleagues are so wildly talented that you can't help but want to do your best work to hold up the standard. On top of all of that, it also gives me hope for my profession, that there are people who want to read so long as you supply them with excellent content.
Do you have any advice for aspiring journalists or sports reporters?
This job is a lot of fun, but that doesn't mean it's not a lot of work. It requires a lot of self-starting. I work from home, so there's no one breathing down my neck to make sure I'm on task, and editors prefer writers who generate story ideas, not wait for someone to dole them out. So, you need to make sure you're motivated, not just by sports, but by the actual job - the writing part.
Second, don't be afraid to ask questions. You're not supposed to be great right out of the door and every national writer started at the bottom. Ask for advice, look for ways to get better and don't assume you've arrived. I always tell young writers to start small. So many people are in a hurry to get somewhere quickly, to make the "big time.'' The truth is, you learn the job by starting smaller and mastering it there. I started at The Trentonian and am so much better equipped to do my job now because I learned how to do it where I could make mistakes and be mentored by great people.
What is your favorite restaurant in Bucks County?
Wow. That's a really difficult question because there are so many options! I'm a big fan of the Blue Moose in New Hope and have never had a bad meal there. We also love that you can walk around Peddler's Village with their craft beers, bourbons and wine. That will be a huge hit as the weather warms up. My kids are big fans of Bowman's Tavern, and since it has such a big menu - and great drink menu - it's a great spot for us to go as a family. By home, we love to go to Vault Brewing Co. The beer is great and the pizzas are delicious. Plus, we almost always see friends there. We also just tried the newly opened The Greystone, which is literally a few miles from our house, and the food was delicious.
What is your favorite thing about living in Bucks County?
To me, the best thing is that we are so close to so much here yet tucked away in great little towns, each with their own unique personality and one prettier than the next. I briefly lived in Florida and kept looking for the same sort of feel there. Instead, everything was a strip mall and a subdivision and I missed being able to park my car and walk around a town, or bump into people I knew at every turn.
I love that I've been able to raise my kids in the same sort of environment that I enjoyed, where they can go to local places and really get to know the people in their neighborhood and town because there's still such a sense of community.
As for best kept secrets, I used to love to take my kids to Ringing Rocks Park when they were younger. We spent hours climbing around, hammers in hand. I'm not sure if that's such a secret any more, but we always felt like we found a special place.