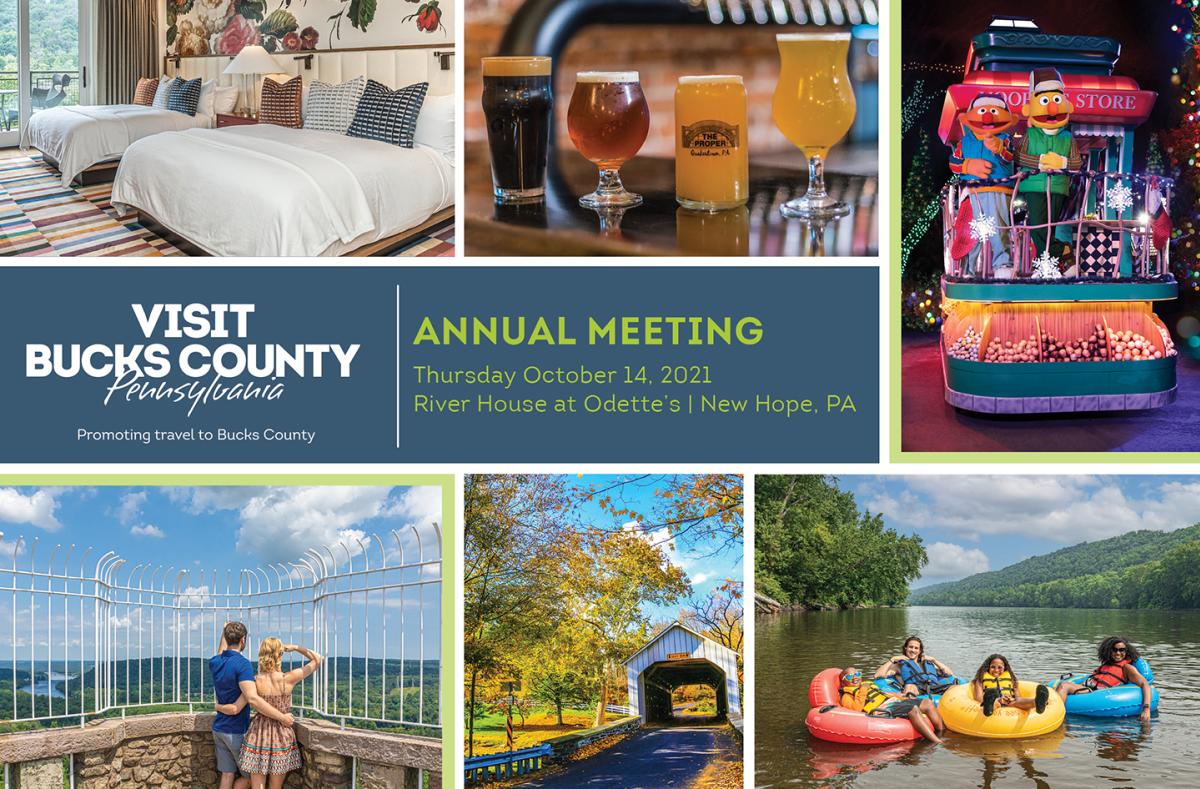 Please join us for the premier hospitality event in Bucks County. 
Thursday, October 14
2:00 - 4:00 p.m. | Program and Networking Reception

Visit Bucks County looks forward to seeing you and your staff at one of Bucks County's newest venues, River House at Odette's. We'll provide data and insights from the past year and talk about how VBC has pivoted to market and service the hospitality industry.
This event will follow COVID protocols. We will continue to monitor the pandemic and inform registered attendees of any changes to the event.