'Tis the season for pumpkins and Bucks County is the best place to be for all your pumpkin needs. After a chilly day in the pumpkin patch, what better way to warm up than with a pumpkin flavored hot beverage!
Put on your favorite sweater and head over to one of these delightful coffee or tea shops to indulge in a pumpkin latte or chai. Savor every sip and remember all the things you love best about fall in Bucks County.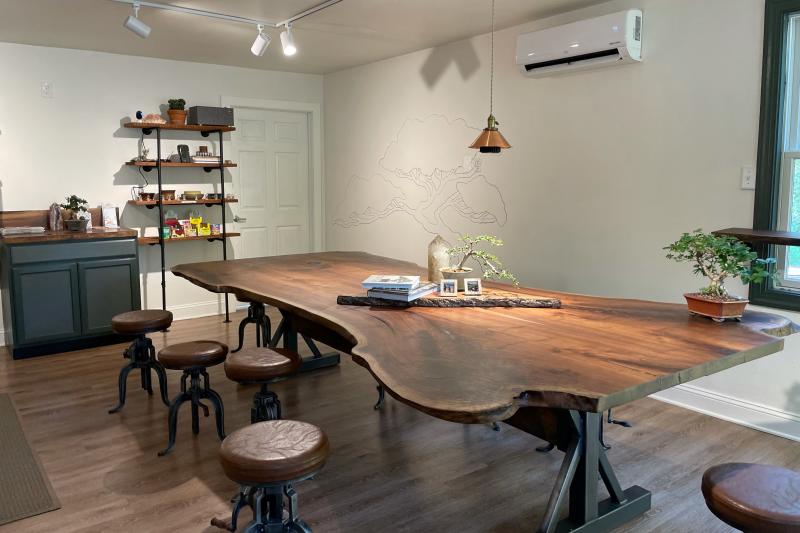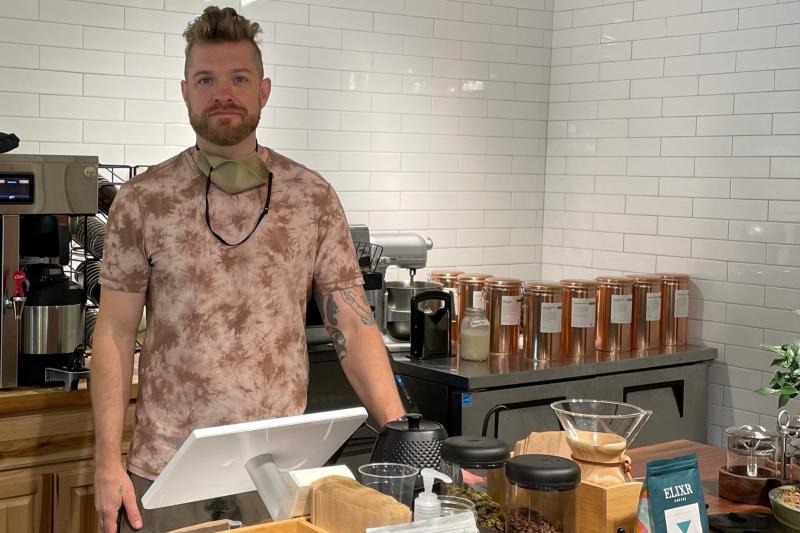 Owner Dale Ruschmeyer bakes all desserts on the premises, and all are plant-based. Besides being head baker and chef, he has done all the shop's woodwork. Check out the beautiful wood carved table! Their coffee bar serves drip and pour over coffees, with cold brews and matcha lattes. This fall they will be featuring a Spice Latte coffee made with kabocha squash. The baked goods will include pumpkin muffins and pumpkin bread and they will be introducing vegan soups on the menu as well.
Not a big fan of pumpkin? This Bristol Main Street café has designated "coconut" as their fall flavored coffee, perfect for those missing summer!
When in Hulmeville, stop by Johnson Hall Coffee House for their pumpkin spice latte and their fresh pumpkin scones.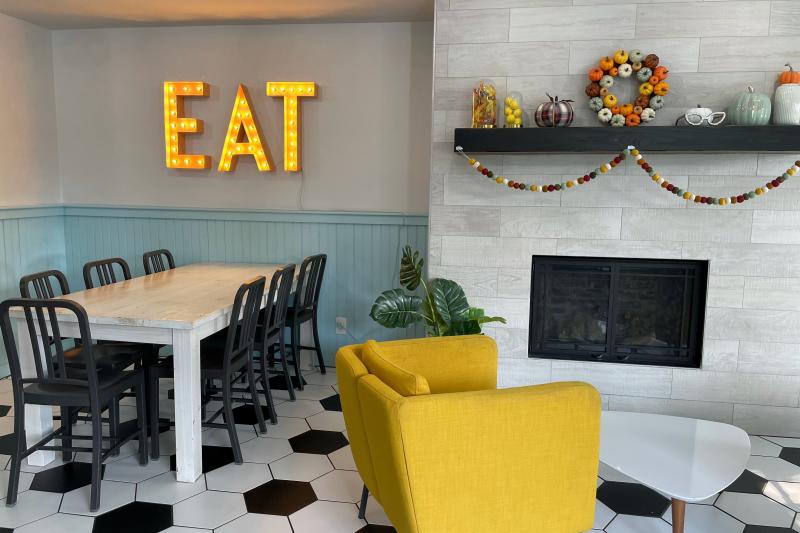 While shopping and strolling at Peddler's Village in Lahaska, PA., take a break at Mama Hawk's Kitchen and Coffee. If you are looking for breakfast, lunch, or a sweet snack, this is the place to go. Step into an eclectic, retro style café, complete with a bright yellow club chair. Pumpkin spice flavoring can be added to all their coffees, whether it is a macchiato or an espresso. They also have a pumpkin spice cold foam which can top any drink of your choice. Save room for the pumpkin buns, muffins and pumpkin chocolate cookies!
In Doylestown at the Native Café, you can also get a pumpkin spice latte. This contemporary coffee shop is also famous for their lavender iced lattes and holy basil burritos!
The Pretty Bird in Yardley has their own fall spice flavoring for any drink. They call it "Fallen Leaves" made up of sweet molasses and spices, reminiscent of spice wafer cookies.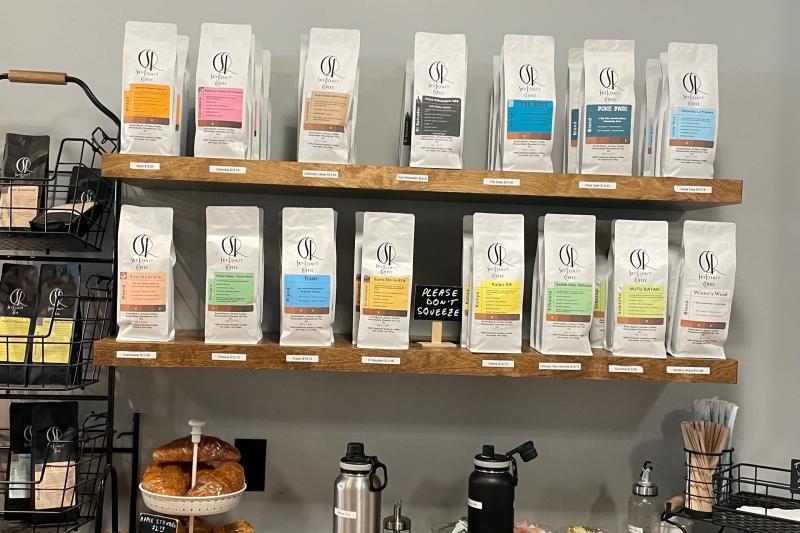 For a great place to unwind and people watch, grab a seat at the counter facing South Main Street and indulge in one of their specialty drinks and baked goods. They have a great selection of pastries, bagels and toasts, including avocado. They make their own pumpkin spice flavoring from maple syrup and spices, which can be added to any drink.
If you are in the mood for dessert, try the apple tart tartin, sticky bread pudding or a Nutella waffle at Stella's House Blend in Sellersville. They always have a new dessert on the menu.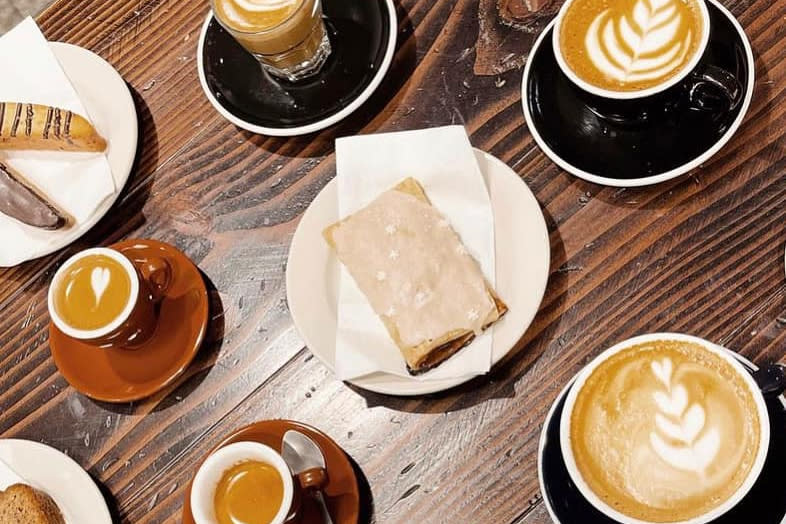 This Main Street shop in Newtown can turn any coffee drink into a pumpkin flavored one. For fall, try their pumpkin pie latte, pumpkin chai latte, coconut matcha latte, s'mores latte, hot apple cider or apple cider chai! Also try their home baked pumpkin bread and pumpkin biscotti.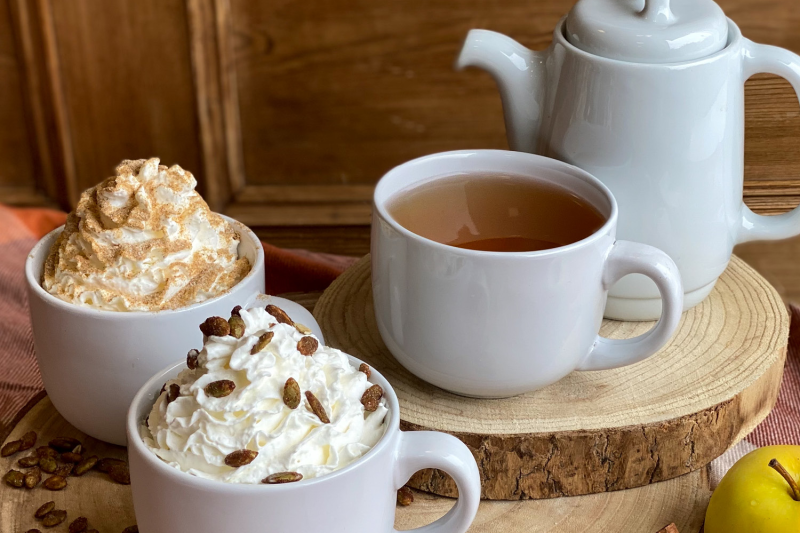 Their fall menu is pump-tastic! Sip on Caramel Apple Cider, Pumpkin Pie Chai or of course, a Pumpkin Spice Latte. Enjoy other sweet treats in the category like The Great Pumpkin Pancakes, which are pumpkin pancakes drizzled with a cinnamon sugar swirl, topped with sweat cream frosting and candied pumpkin seeds.