Go green! Embrace your inner Irish and celebrate with a weekend full of festive events across the area. 
Check out our guide below for details on this weekend's must-see events around the County. Stay up-to-date on what's coming up next week with our Upcoming Events calendar. 
Friday, March 12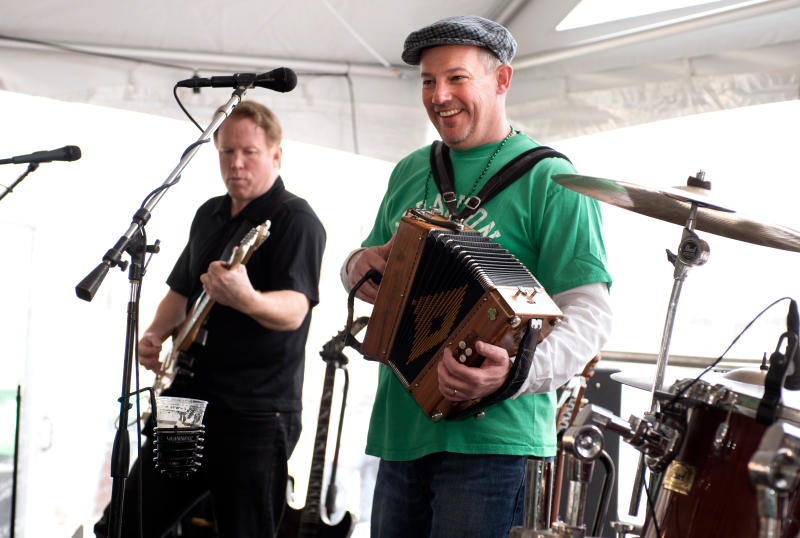 The Green Parrot Restaurant Pub & Patio is bringing excitement back to Newtown with some live entertainment, Irish dancers, food specials, and more! Get ready to experience the luck of the Irish and have a sham-rockin' time!
When: March 12 - March 17
Where: Green Parrot Restaurant
Cost: Free
Celebrate the Luck of the Irish with three days of Irish music, Irish dancers, Irish food, drinks and loads of fun. Shady Brook Farm is kicking things off Friday night, then continuing the festivities all day Saturday and Sunday afternoon. Come eat, drink and be Irish!
When: March 12 - 14
Where: Shady Brook Farm
Cost: $5/person (kids 23 months & under are free) - tickets must be purchased ahead of time
Over the years, Brandon "Taz" Niederauer has played with multiple members of the Allman Brothers Band, including Gregg Allman, Derek Trucks, Warren Haynes, Butch Trucks, and Oteil Burbridge, as well as a variety of other notable musicians, including Buddy Guy, Stevie Nicks and Lady Gaga. See him live this weekend!
When: March 12, 8 - 11 p.m.
Where: Sellersville Theater
Cost: $21.50
John Spears opens New Hope Arts exhibition year with an in-gallery exhibition designed to explore space and illusion, when architecture and art work together. The eighteen canvases curated by Rita Romanova Gekht, arranged as viewer-centered experience, illuminate Spear's method developed over his forty-five-year career. Large scale images delight using both UV and LED light to reveal the vast array of colors and textures unseen in natural light.
When: Friday, Saturday & Sunday through March 21
Where: New Hope Arts Center
Cost: Free to attend
Saturday, March 13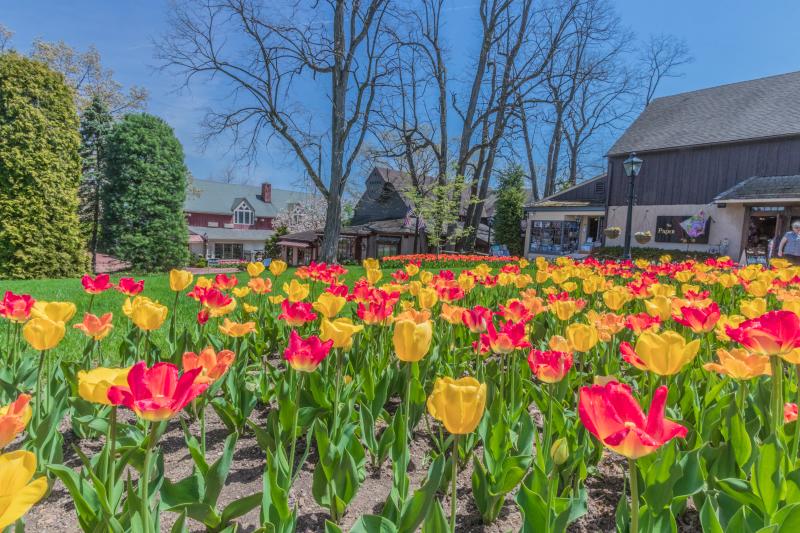 In honor of St Patrick's Day, Peddler's Village presents Celebrate the Green, a mid-March opportunity to enjoy special menus, promotions, live entertainment, and kid-friendly leprechaun hunt.
When: March 13 - 14
Where: Peddler's Village
Cost: Free
The Silver Lake Nature Center inspires connections with Nature for people of all ages, interests, and abilities through education, recreation, preservation, research, and advocacy. Grab the family for a fun morning on the trails!
When: Saturdays through May 29
Where: Silver Lake Nature Center
Cost: Free
St. Patrick's Weekend at Crossing Vineyards
Celebrate at Crossing Vineyards with award-winning wines, specialty pairings and live music. Gotta have a brew on St. Patrick's Day? We proudly serve local craft beers on draft and in bottles.
When: March 13 & 14

Where: Crossing Vineyards and Winery

Cost: No cover charge
Enjoy acoustic music from local performers! Check the website for complete details: performances and schedule subject to changes. Light bites available, as well as beer wine and cocktails!
When: Through March 27, 2 - 6 p.m.
Where: Crossing Vineyards and Winery
Cost: Free to attend
Brand new exhibit! Through the Lens explores nearly 70 years of artistic experimentations with photographic processes and subject matter by artists in the Delaware Valley region. With work ranging from carefully hand-painted, bucolic landscapes to decisive snapshots taken on the street, Through the Lens highlights distinctive work in the Michener's photography collection, including many that have never before been on view.
When: Through August 15
Where: Michener Art Museum
Cost: Free with museum admission
Sunday, March 14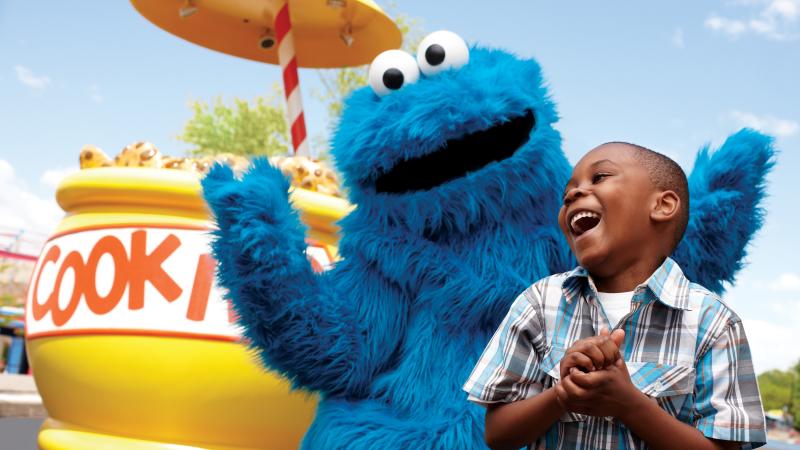 This ALL-NEW event series will offer guests brand-new, limited capacity special events where they can celebrate everyone's favorite red monster during Elmo's Rockin' Birthday Bash, treat little ones to a fun day during the My Fuzzy Valentine's Celebration, let the good times roll during the park's FIRST-EVER family-friendly Mardi Gras Celebration, and grab cozy jammies to celebrate our favorite feathered friend's birthday at Big Bird's Pajama Party!
When: Saturday & Sunday through March 21
Where: Sesame Place
Cost: Ticket prices vary
This is a gallery wide show featuring 20 award-winning artists and will celebrate the beauty of the season in gardens, river banks and rolling hills as well as flowers. The exhibition will showcase painting in oil, pastel and watercolor.
When: Through June 6
Where: Patricia Hutton Galleries
Cost: Free
This Show features seven wonderful AOY member artists and artisans for the next three weeks. There's nothing quite as soul-inspiring as seeing art in person and responding to it in your own way. AOY welcomes you into the Gallery and experience the show for yourself!
When: March 5 - 21
Where: AOY Art Center
Cost: Free to attend
Step back in time to the 1850's at Newtown Hall, now known as The Newtown Theatre. Learn about the Newtown Hall sermons by Frederick Douglass, Lucretia Mott and other key figures of the early anti-slavery and women's suffrage movements. Discover the story of many of our nation's abolitionists and early women's suffrage pioneers while viewing life-sized figures dressed in period attire, anti-slavery literature, women's suffrage memorabilia, accessories, photos, and more. In celebration of Black History Month this display will also include Bucks County children's artwork.
When: through March 21
Where: Bucks County Visitor Center
Cost: Free to attend