Race dragons on the water at the Bucks County Dragon Boat Festival, celebrate Halloween at Sesame Place, and see over 100 scarecrows at Peddler's Village!
Check out our guide below for details on this weekend's must-see events around the County. Stay up-to-date on what's coming up next week with our Upcoming Events calendar.
Friday, September 20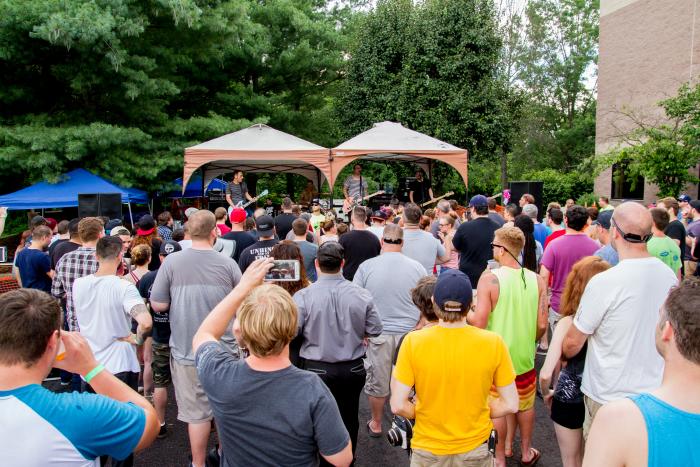 The Liberty Musicfest strives to bring together musicians, fans and industry professionals for one incredible weekend. Music-enthusiasts get introduced to up-and-coming regional and touring artists on indoor and outdoor stages. Enjoy great brews and music from over 20 artists/bands!
When: September 20-21, Friday starts 6 p.m., Saturday starts 1 p.m.
Where: Broken Goblet Brewing
Cost: Free to attend
American singer and songwriter Kim Richey sings country-rock and folk rock live at New Hope Winery! Richey won a Grammy Award for Best Country Song in 1997.
When: September 20, 8 p.m. to 10 p.m.
Where: New Hope Winery
Cost: $25
The area in front of Siren Records will turn into a music-themed park for all ages. Interact with a music wall enjoy live performances by local musicians!
When: September 20-21, 12 p.m. to 10 p.m.
Where: Siren Records
 Cost: Free to attend
Check out this adaptation of the original 1895 stage play. Maryalice Rubins-Topoleski and Charlotte Kirkby tell their comedic story which visits political corruption in the 1960s.
When: September 20 – 22, 8 p.m. to 10 p.m.
Where: Heritage Center Theatre
Cost: Adults (ages 13-61) $20; Seniors (62 yrs+) $17; Children (< 13yrs) $10
The leaves outside have changed colors yet, but award-winning artists including Frank Arcuri, Dot Bunn, Katharine Krieg, Janine Dunn Wade and many more, will feature their fall-inspired landscape and still-life paintings at this Autumn Exhibition.
When: September 13 - November 24, 11 a.m. to 6 p.m.
Where: Patricia Hutton Galleries
Cost: Free to attend
Let Scott Wolfson and Other Heroes, an Indie Americana and Folk-Rock band, set the tone for your weekend. There'll be a cash bar and snacks available. Browse the museum or stroll around Doylestown before the music starts.
When: September 20, 8 p.m. to 10:30 p.m.
Where: Michener Art Museum
Cost: $25 includes Museum admission
Saturday, September 21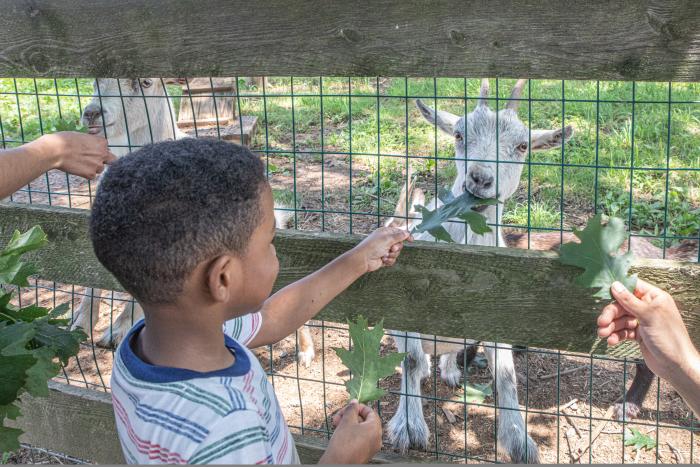 Visit pot belly pigs, walk through the petting zoo, watch martial arts demonstrations and jump in bounce houses. The kids will certainly enjoy this day of fall fun. There'll also be a car show, music, and live dance performances!
When: September 21, 8 a.m. to 2 p.m.
Where: North Branch Park
Cost: Free to attend
"Paddling out hunger" is the goal of this family-friendly event. Enjoy the many vendors and cultural presentations throughout the day.
When:  September 21, Racing begins 8:30 a.m.
Where: Core Creek Park
Cost: Free for spectators
Bring your chairs and blankets to Bristol Borough's 14th Annual Concert. All ages will enjoy the music. Some performers include The Chicklettes, New Stylistics, and The Coasters. Food trucks, free parking, and shuttle services will be available.
When: September 21, 5 p.m. to 10 p.m.
Where: Bristol Waterfront Park
Cost: Free to attend
It's time for some good ol' fashioned fun on the farm! Explore this 18-acre farm, which includes over 45 activities for children and adults. Take a hayride, get lost in the corn maze and try your hand at pumpkin bowling!
When: Recurring daily September 14 - November 3, 10 a.m. to 6 p.m.
Where: Hellerlick's Family Farm
Cost: Weekends $12.99; Weekdays $9.99
Sunday, September 22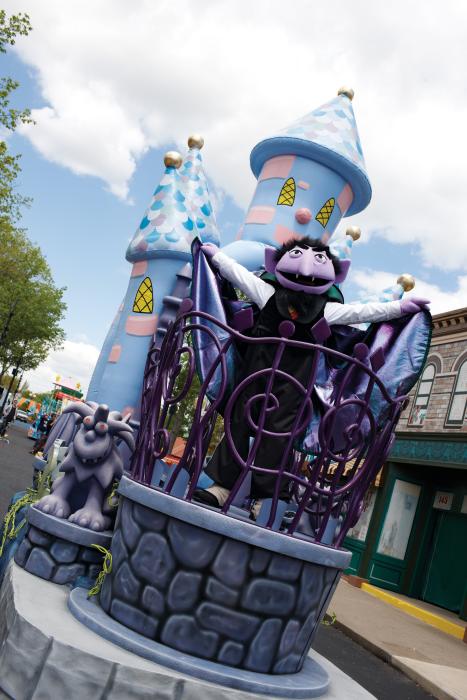 Dress the kids in their costumes and join the Sesame Street gang for not-so-scary fun as the park becomes a Halloween haven. Don't miss themed shows, rides, and the parade!
When:  September 21 – November 3, 10 a.m. to 7 p.m.
Where: Sesame Place®
Cost: Prices vary
Get an early Halloween spook! Walk through the village, and take a look at all the scarecrows on display before voting for your favorite one! Enter your own scarecrow if you dare.
When: Recurring daily until October 27, 10 a.m. to 6 p.m.
Where: Peddler's Village  
Cost:  Free to attend
Test your investigative skills while enjoying dinner with your family during this themed mystery dinner. Arrive early so you can walk around Peddler's Village and check out all the shops Lahaska has to offer!
When: September 22, 5 p.m.
Where: Cock 'n Bull
Cost:  Adult $31.95, Child 12 & under $27.95 (includes buffet, 45-minute show, tax & service charge)
Skyler Granville is a 23-year-old painter who lives in Bensalem, Pennsylvania. Skyler paints with his feet using his toes, and recently started experimenting with a paintbrush, which has produced an interesting evolution in his work.
When: September 8 – November 1, 9:30 a.m. to 4:30 p.m.
Where: Bucks County Visitor Center
Cost: Free to Attend
Join the magical adventure as you watch talented actors play the roles of Alice, the White Rabbit, and other characters in this production based on the famous novel. Prior to the show, head into town for dinner from one of the many restaurants. 
When: September 22, 1 p.m. and 4 p.m.
Where: DCP Theatre
Cost: $12