If you're an animal lover looking for great interactive activities, Bucks County has you covered. Whether it's an outing with friends or family, or even a self-care day, you've come to the right place. From goat yoga to alpaca farms…here is a sampling of the best interactive animal activities in Bucks County!
It's important to start your day off right. Personally, I feel most relaxed and at peace when I attend a yoga class first thing in the morning. Hellerick's Family Farm in Doylestown offers Friday evening 6 p.m. and Saturday morning 9 a.m. goat yoga classes. If you're wondering how goat yoga goes down, picture yourself at a regular yoga class but with a goat sitting on your back. It was definitely the most fun yoga class I've ever been to. Lots of laughs and smiles are shared throughout the experience!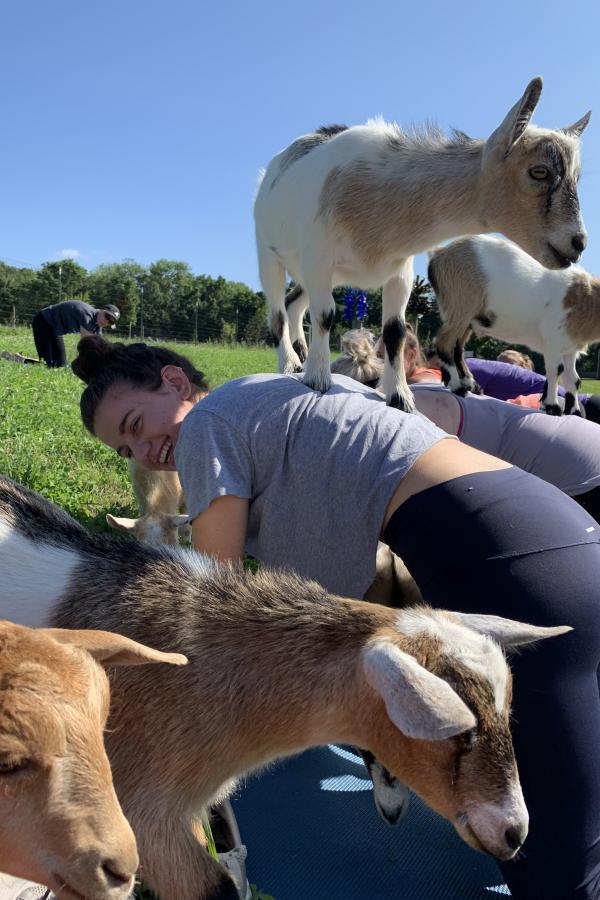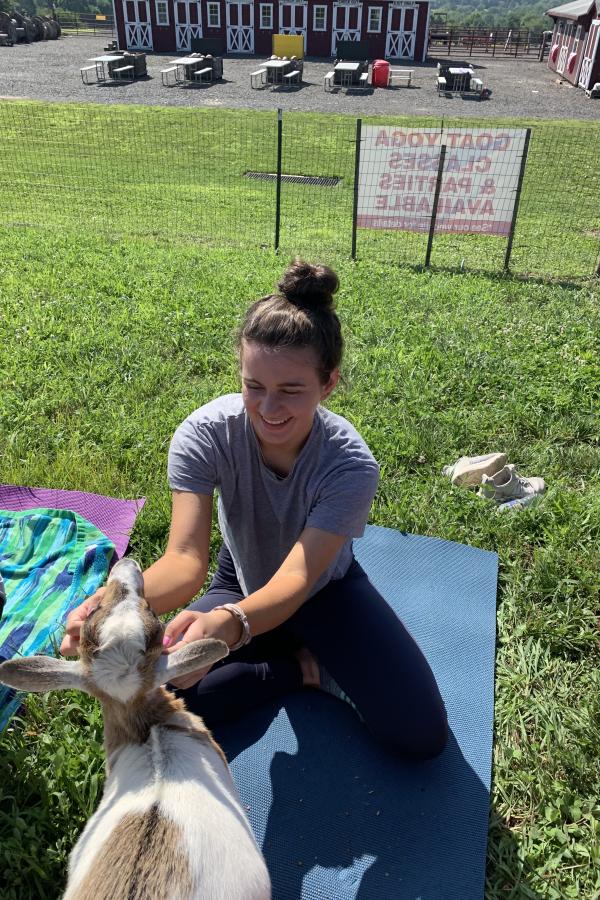 If you're feeling drawn to the water, come visit Tyler State Park in Newtown and try your hand at fishing in Neshaminy Creek. When fishing in Neshaminy Creek you'll most likely come across sunfish, black crappie, carp, smallmouth bass, and panfish. Tyler State Park allows visitors to fish along the banks of the creek or fish on the lake in a kayak. This is also a great park to bring your dog and go for a hike. Take in the charm and beauty of Bucks County's nature along the scenic Neshaminy Creek!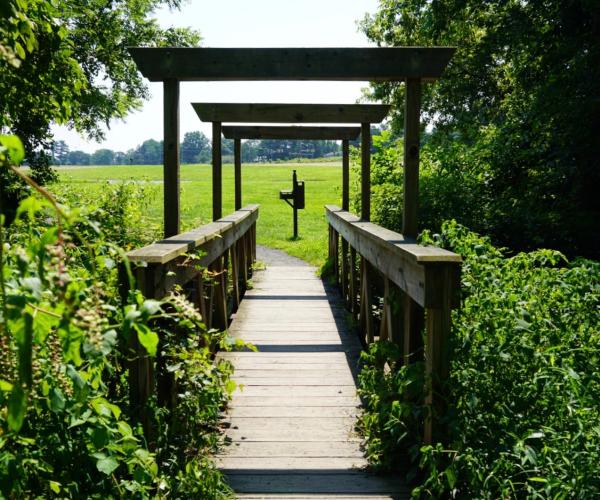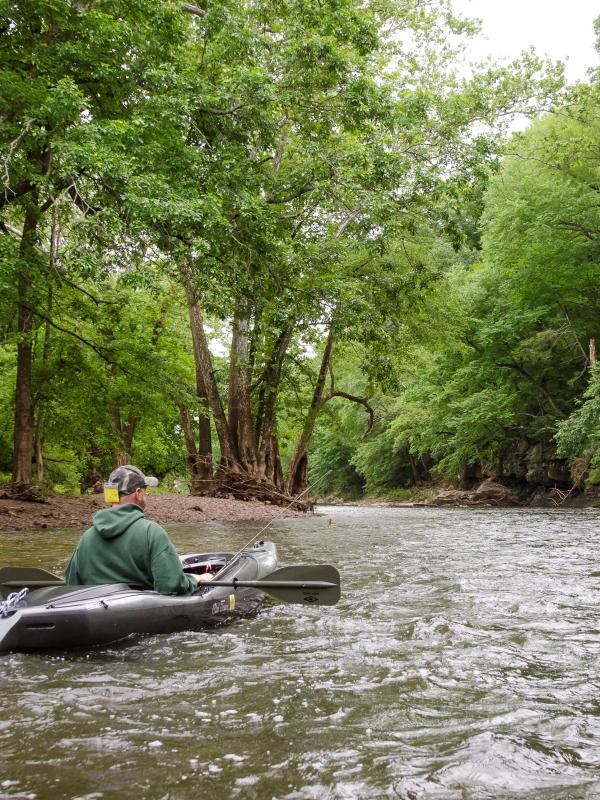 Located on the corner of Almshouse and Hatboro Roads, Tanner Brothers Dairy Farm serves some of the freshest ice cream in Bucks County. Made on site, Tanner Brothers ice cream is a local favorite that people flock to once summer hits. Alongside the creamery is Tanner Brothers Farm where you can spend the afternoon looking at the cows while enjoying your ice cream. Make sure to snap a few pictures!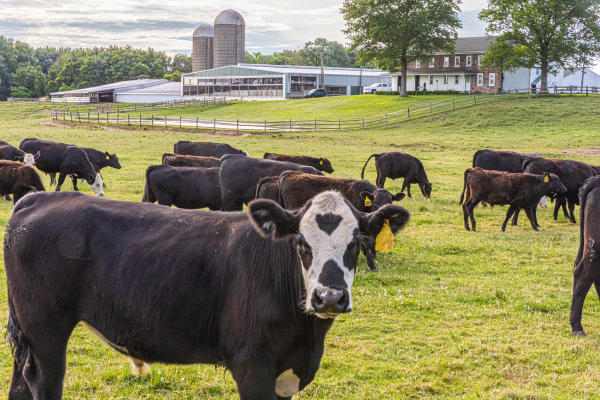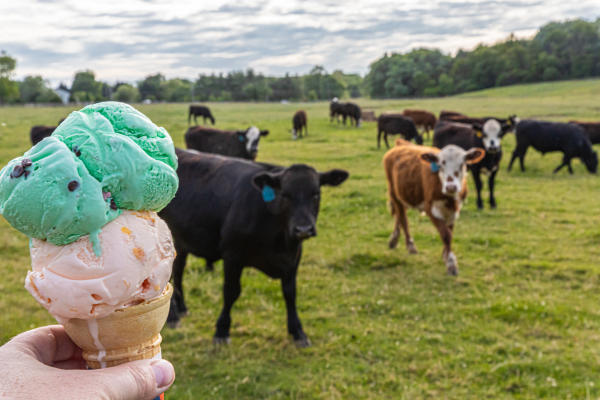 A great spot to visit with Jr. animal lovers is Harley Hill Farm. Harley Hill is an alpaca farm owned by couple Bill & Lori Oraschin who are extremely passionate about their animals. They have made Harley Hill a place run by family and love. Located in Quakertown, the farm is open to visitors every weekend for a visitor fee of $10. With that payment, you are given a coupon for $10 that is valid in their alpaca farm store. There, you can buy a number of unique goods made onsite. In late September, Harley Hill Farm will host an Alpaca Festival open to the public!