Ever want to bring the beautiful countryside landscapes, charming small towns, rich history and uniqueness of Bucks County indoors? Below are five different museums that allows you to do so as we head into the winter months:
New Hope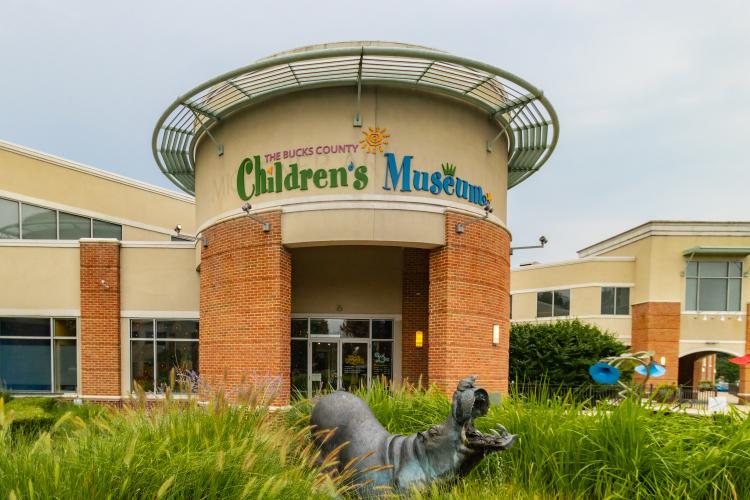 One of the many guiding principles of this museum is to be a resource for children, parents and schools by combining Bucks County history with fun hands-on learning experiences. This museum originated by a local elementary and special education teacher who had a vision to show the history and uniqueness of the county through the perspective of children and their families.
The Bucks County Children's Museum has seven ongoing exhibits that deliver education, fun and discovery.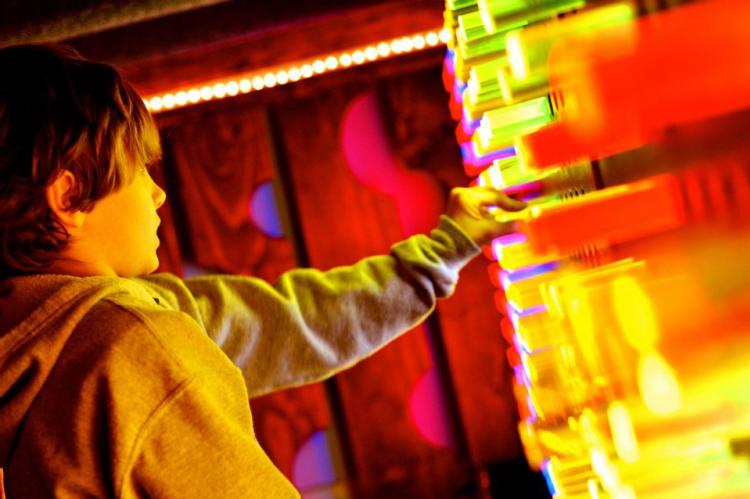 To learn more: https://buckskids.org/about-us/view-our-exhibits/
Doylestown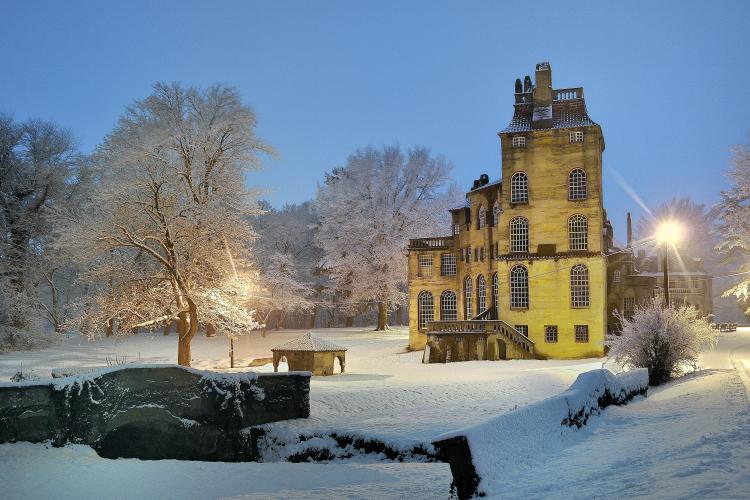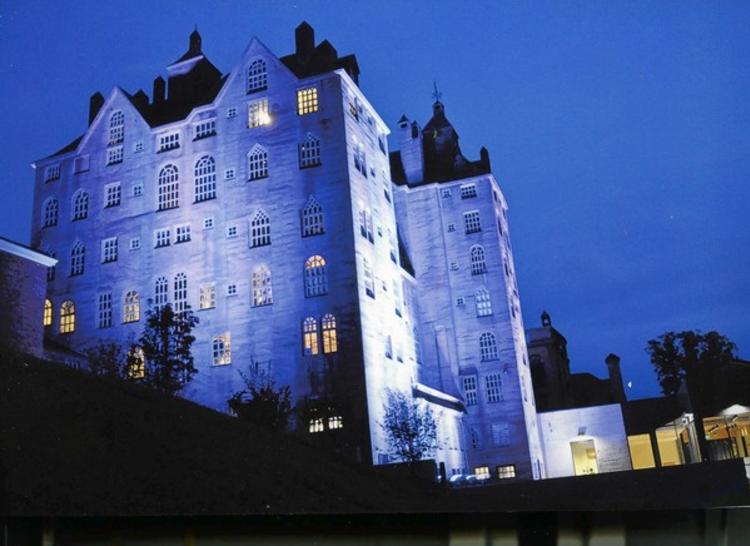 Built between 1908-1912, Fonthill was the home of Bucks County native, Henry Chapman Mercer. He was an archaeologist, anthropologist, ceramist, scholar and antiquarian. Fonthill Castle was both his home and showplace for his collection of tiles and prints. Today, the professional museum stands as a National Historic Landmark, a site accredited by the American Alliance of Museums and is contracted by the Bucks County Historical Society. 
Permanent exhibits include 40,000 items that portrays the lives and tasks of early Americans. There are also 55 exhibit rooms displaying the tools or products of early American craft, trade or occupation.
To learn more: https://www.mercermuseum.org/wp-content/uploads/2014/10/MercerFloorplanandGuideNew.pdf
Current Exhibit:
Pigskin Peanuts: Charles M. Schulz's famous football-themed comic strips in a new exhibit with artifacts from the Charles M. Schulz Museum and Research Center.
To learn more: https://www.mercermuseum.org/event/pigskin-peanuts/
Doylestown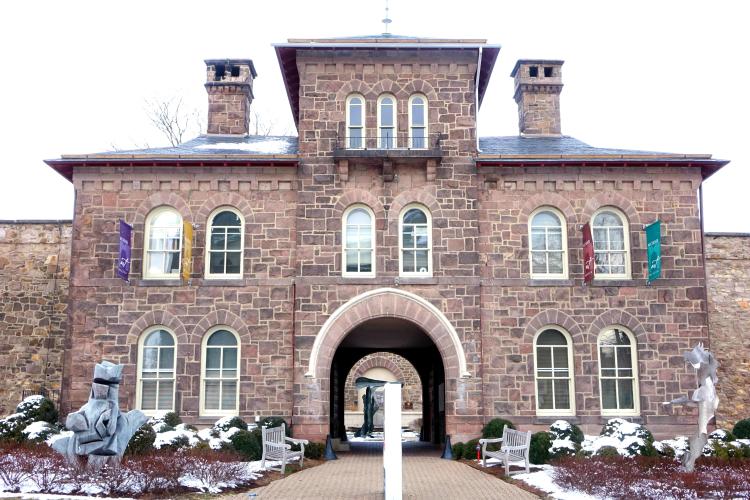 In 1988, this art museum opened to exhibit the art and cultural heritage of the Bucks County region. James A. Michener put his heart and soul into the museum as a philanthropist in mind. Today, his vision has evolved from a modest facility with a locally derived mission to an accredited world class-facility with a broad vision. Paintings and special exhibitions showcase a wide range of historical and contemporary work.
They vary from seeing James A. Michener's prolific career come alive to stepping back to his off-site office in the museum, to modern and contemporary art to Bucks County landscapes. There is truly something for everyone!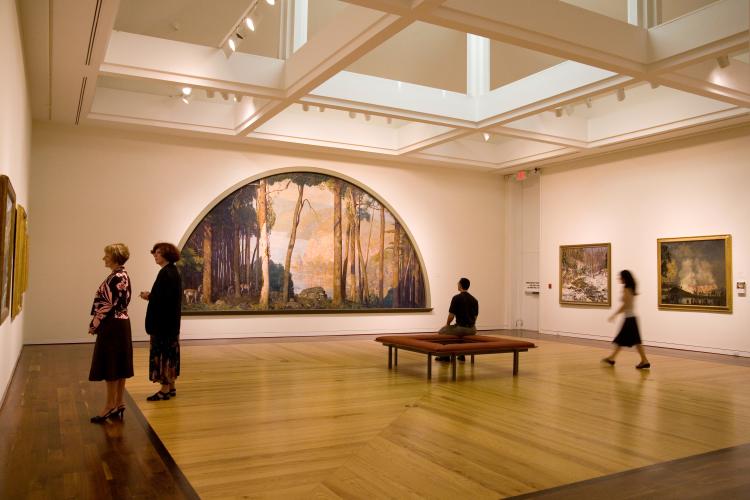 To learn more: https://www.michenerartmuseum.org/article/mamex_status/permanent/
Current Exhibits:
Harry Leith-Ross: Scenes from Country Life - featuring highly-detailed drawings and watercolors by Harry Leith-Ross of scenes from Country Life.
Impressionism to Modernism: The Lenfest Collection of American Art - the museum displays the whole Lenfest collection for the first time in history, allowing visitors to see the quality and extent of the generosity of two remarkable collectors, visionaries, and supporters of the museum.
To learn more: https://www.michenerartmuseum.org/article/mamex_status/current/
Doylestown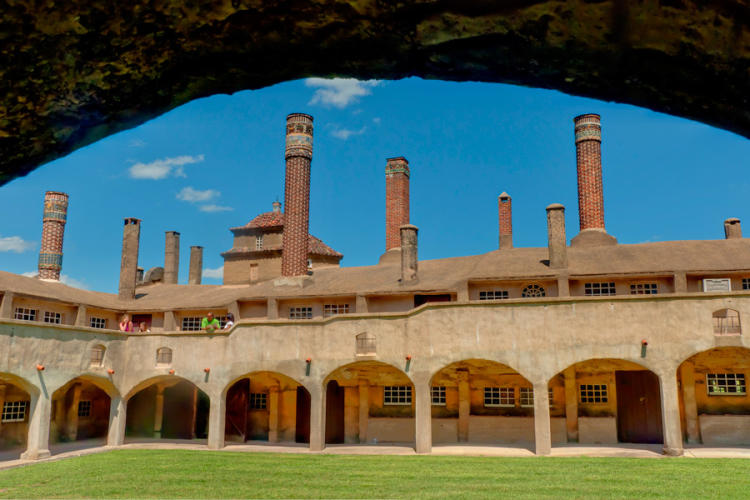 Also, a National Historic Landmark and working history museum, many of the mosaics and tiles displayed in this museum is inspired by Henry Chapman Mercer.
Visitors will see original installations, various displays, and selected current tile production. At the end, visitors can explore the gift shop and purchase replica mosaics and tiles to represent the original tiles.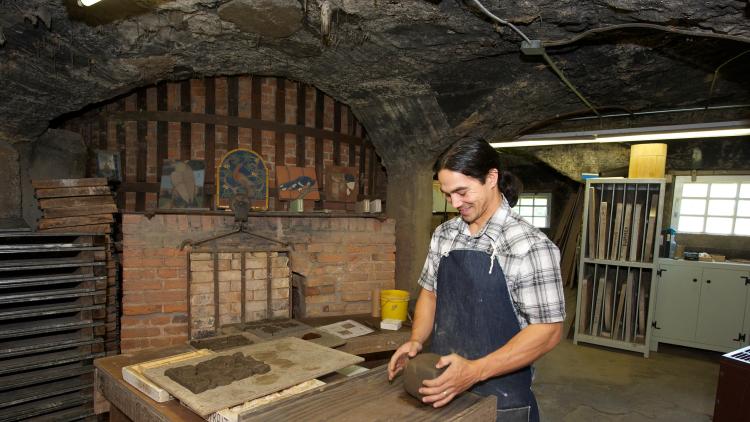 To learn more: http://www.buckscounty.org/government/MoravianPotteryTileworks/MoravianPotteryandTileWorks
Perkasie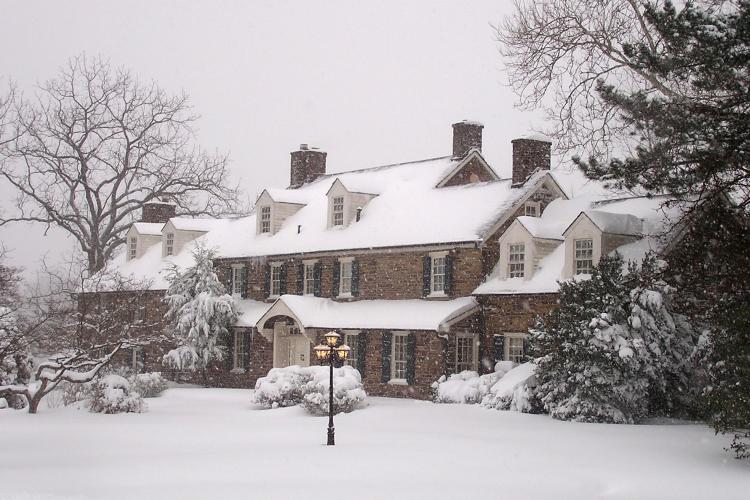 This iconic Bucks County stone house is also a National Historic Landmark. The house contains artifacts and objects that are rich to the county's culture and history. The grounds also include a greenhouse, award-winning gardens, Cultural Center and an Estate Pavilion!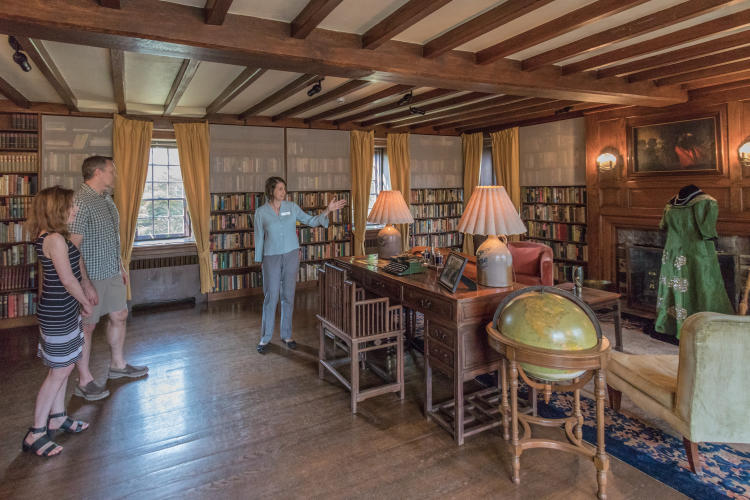 Current Exhibits:
Pearl S. Buck: Taking Action - this tour shares the story of Ms. Buck's forward-thinking human rights advocacy for issues that remain relevant today. This tour engages visitors in conversations about subjects important to Ms. Buck and inspires them to reflect on their own values.
Pearl S. Buck: Life & Legacy - this tour portrays the life and legacy of the activist author and humanitarian. This tour is for anyone who enjoys architecture, fine and folk art, history and literature.
To learn more, please click here: https://pearlsbuck.org/takeatour/