As the weather becomes colder and COVID-19 cases remain on the rise, we are finding ourselves ordering take-out more frequently. With so many restaurants in the Bucks County area, the options for take-out seem endless. Lucky for you, we have curated a list of our top 5 take-out spots that are sure to provide you with a great, at-home dining experience.
1. Oishi or KO Modern Korean Cuisine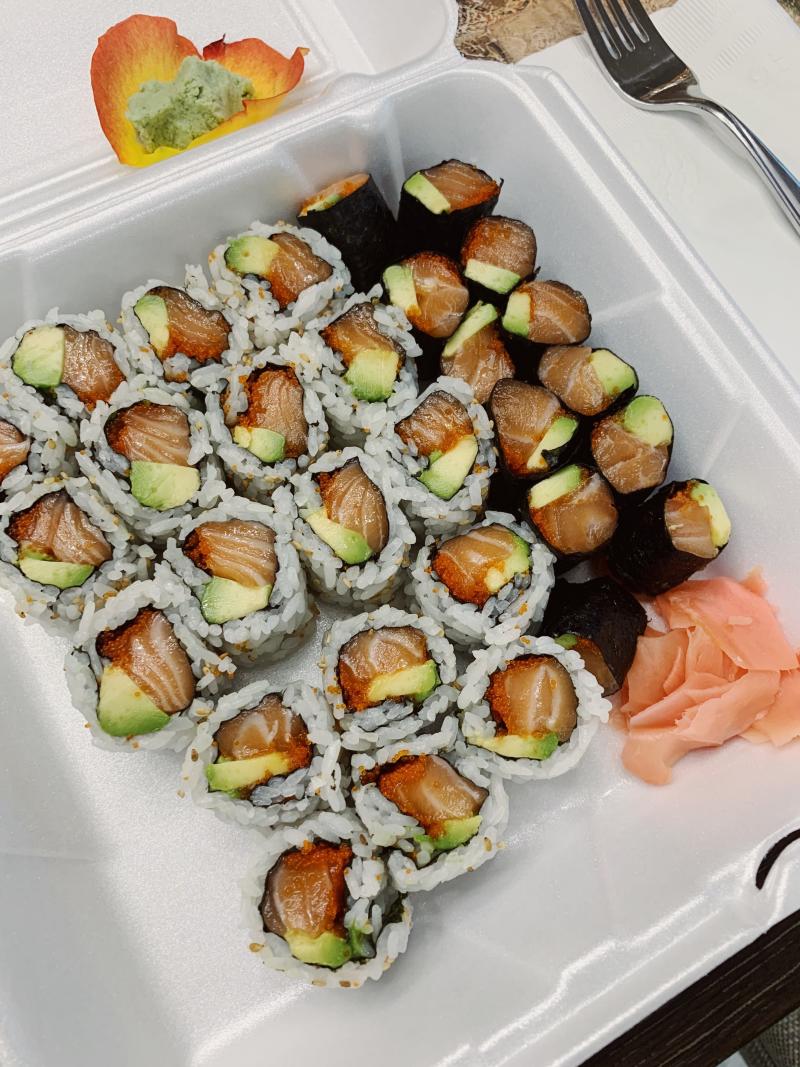 Oishi and its sister restaurant KO are our #1 choice for take-out. Each restaurant has almost the same menu, but, if you talk to Bucks County locals, most have a preference. Our go-to is KO. Since the pandemic, both restaurants implemented an online ordering system that allows you to place your order and select a pick-up time. What's even better is that both restaurants deliver the food to your car, so you do not need to enter the restaurant! For gluten free foodies, our favorite appetizer is the crispy rice cakes with the honey garlic sauce. For our meat foodies, we love the beef bulgogi bento box. For our sushi foodies, we love salmon avocado rolls (featured below).
2. Be Well Bakery and Café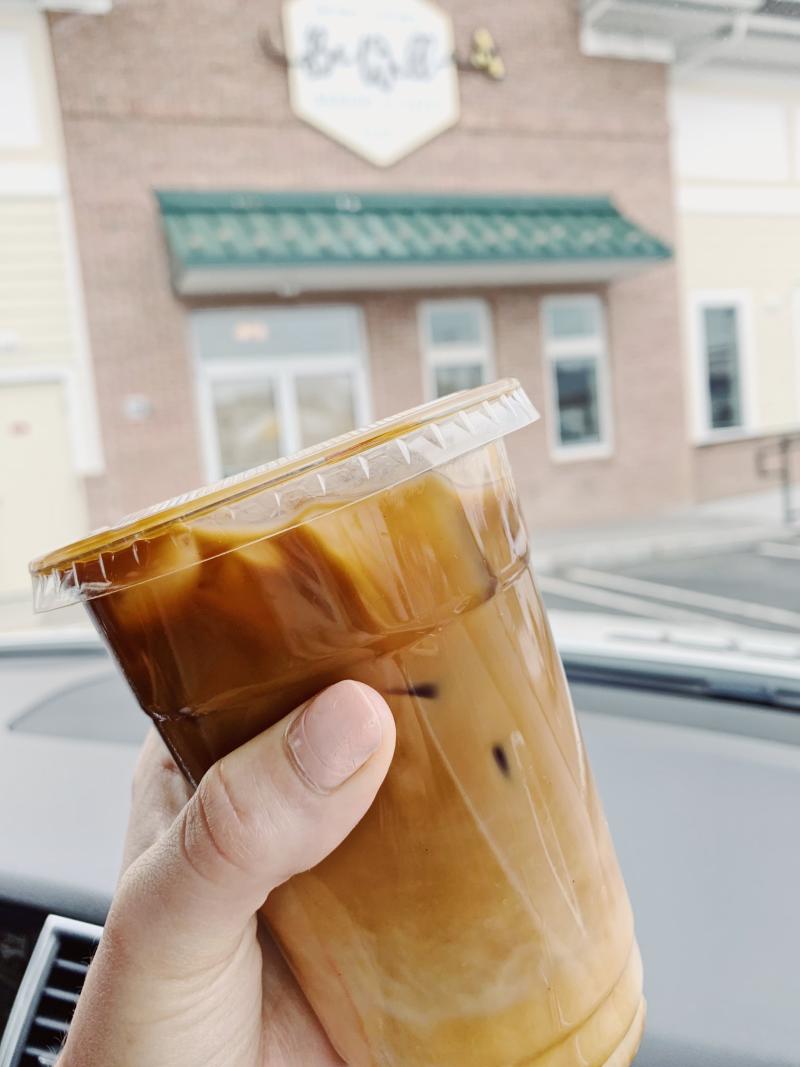 Need a morning coffee or take-out lunch? Be Well Bakery and Café in Huntingdon Valley is the spot for you! Be Well has a wide variety of healthy options for lunch and their menu is available online. We love their wraps and smoothies. We really like their selection of dairy free milk options as well as their extensive coffee menu. Featured above is an oat milk iced latte!
3. Blue Sage Vegetarian Grille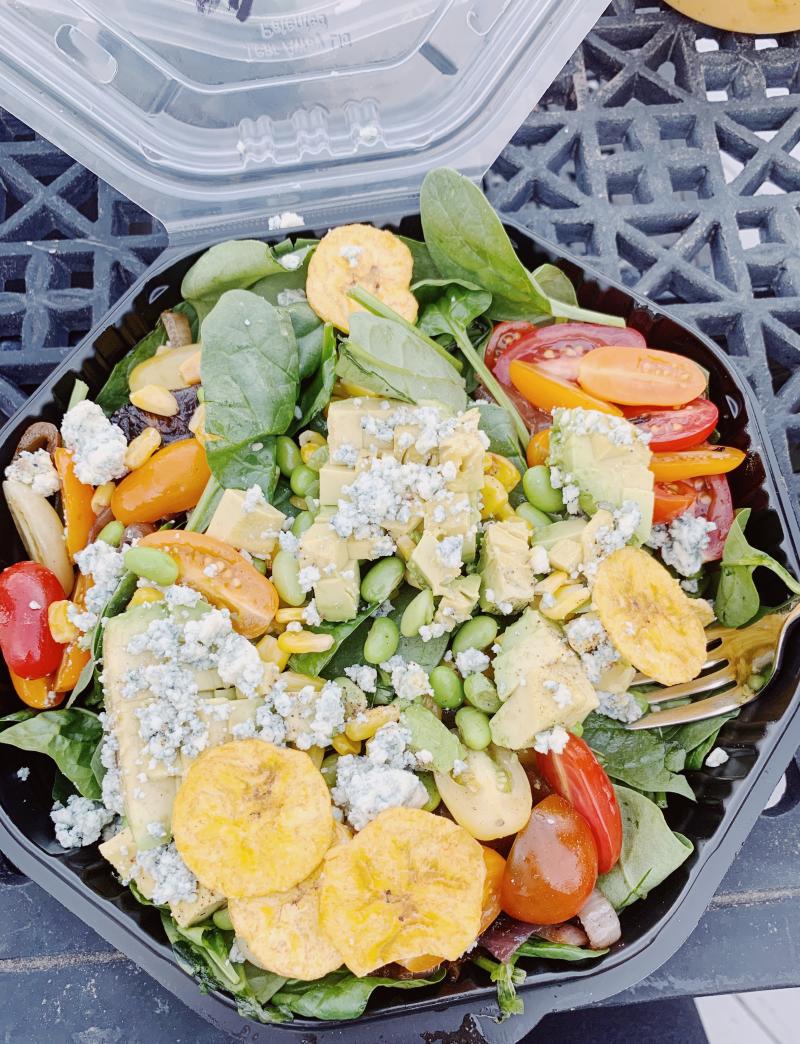 Attention vegan and vegetarian foodies… Blue Sage is THE place for vegetarian and vegan friendly food. Not only does this restaurant meet your dietary restrictions, but it is also super tasty. Blue Sage's menu is available on Facebook. We absolutely love the Havana tortilla and the Rustica tortilla. If you are in the mood for lunch, they also have excellent salads (featured here is the Cobb Blue).
4. Metro Diner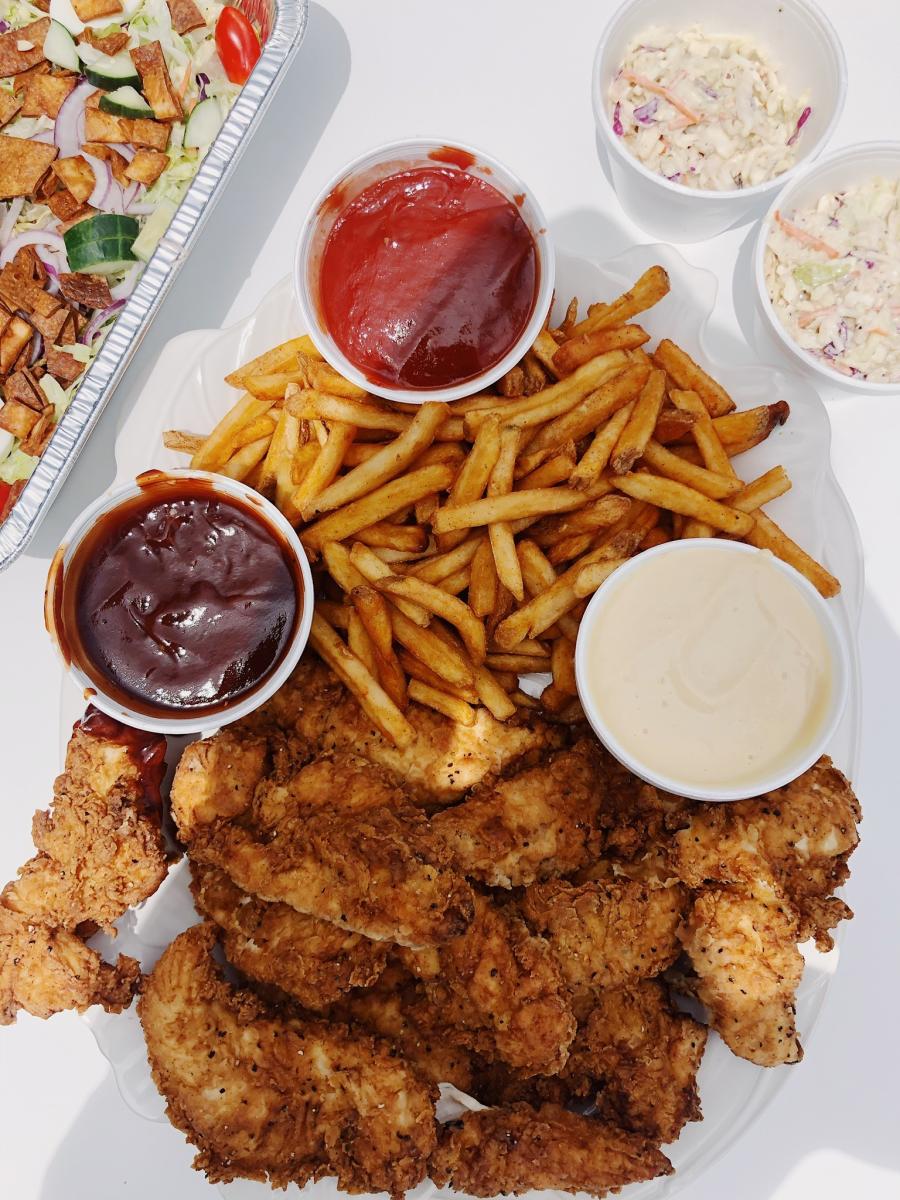 Are you craving diner food instead of cooking tonight? Check out Metro Diner! Due to the pandemic, Metro Diner (located in both Bensalem and Langhorne) started offering family dinners. These affordable meals are an easy take-out option, especially for families with young children. They have many different family meal options, but we chose the chicken fingers, fries and salad option. Let us tell you… the chicken fingers did not disappoint!
5. 59 Almshouse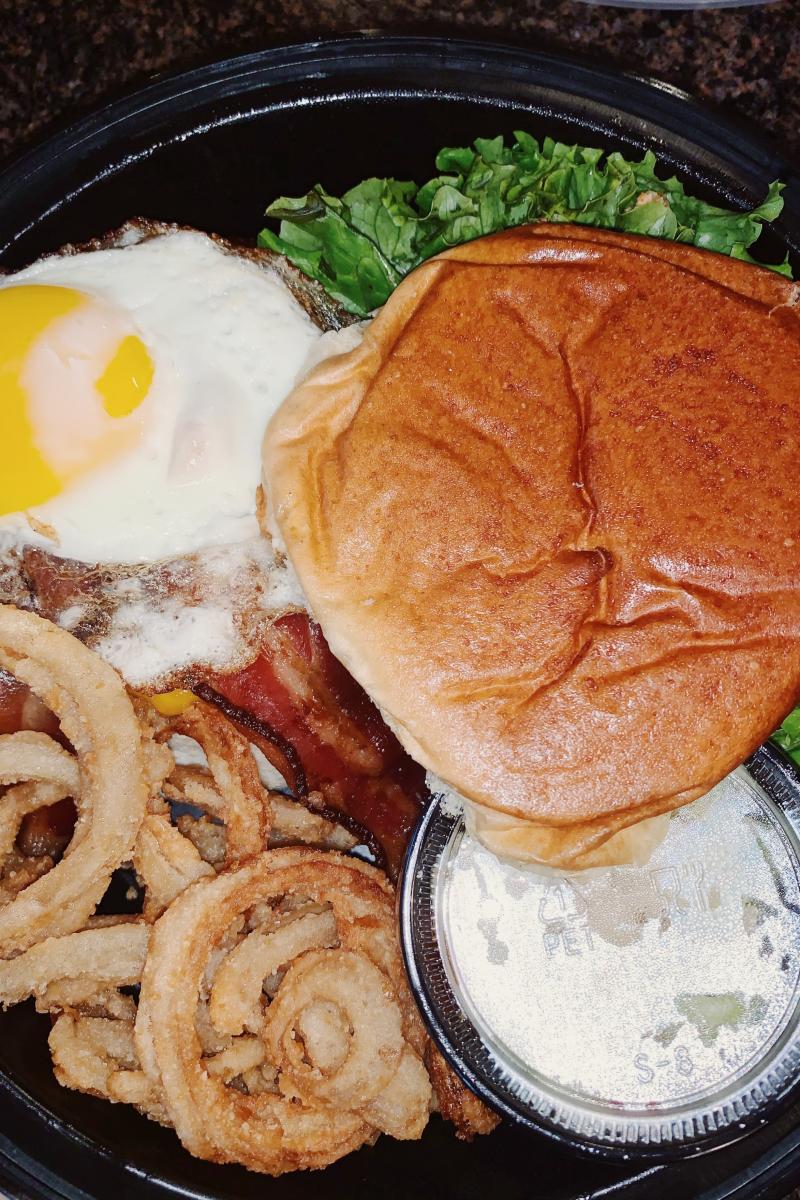 Lastly, if you are looking for excellent American food, we recommend 59 Almshouse. You can find anything from salads, to pasta, to fish, to burgers, etc. Every meal is super delicious and travels really well for take-out! Featured above is a bacon cheeseburger and it receives a 10/10 from us.