With the fall semester rapidly approaching, many returning Delaware Valley University (a.k.a. "DelVal") students are scrambling to find spots in Bucks County to hang, study, or grab a bit to eat. Luckily for them, this Doylestown local is here to give them the lay of the land. Although Doylestown may be small, it is definitely mighty, packed full of historical buildings, restaurants, and various festivals throughout the year for all types of students.
Scenic Spots to Study
Star Garden
This is a tiny area in town with a mosaic wall and sitting areas perfect for photoshoots or chilling with some food. It's tucked away like a secret behind the candy store.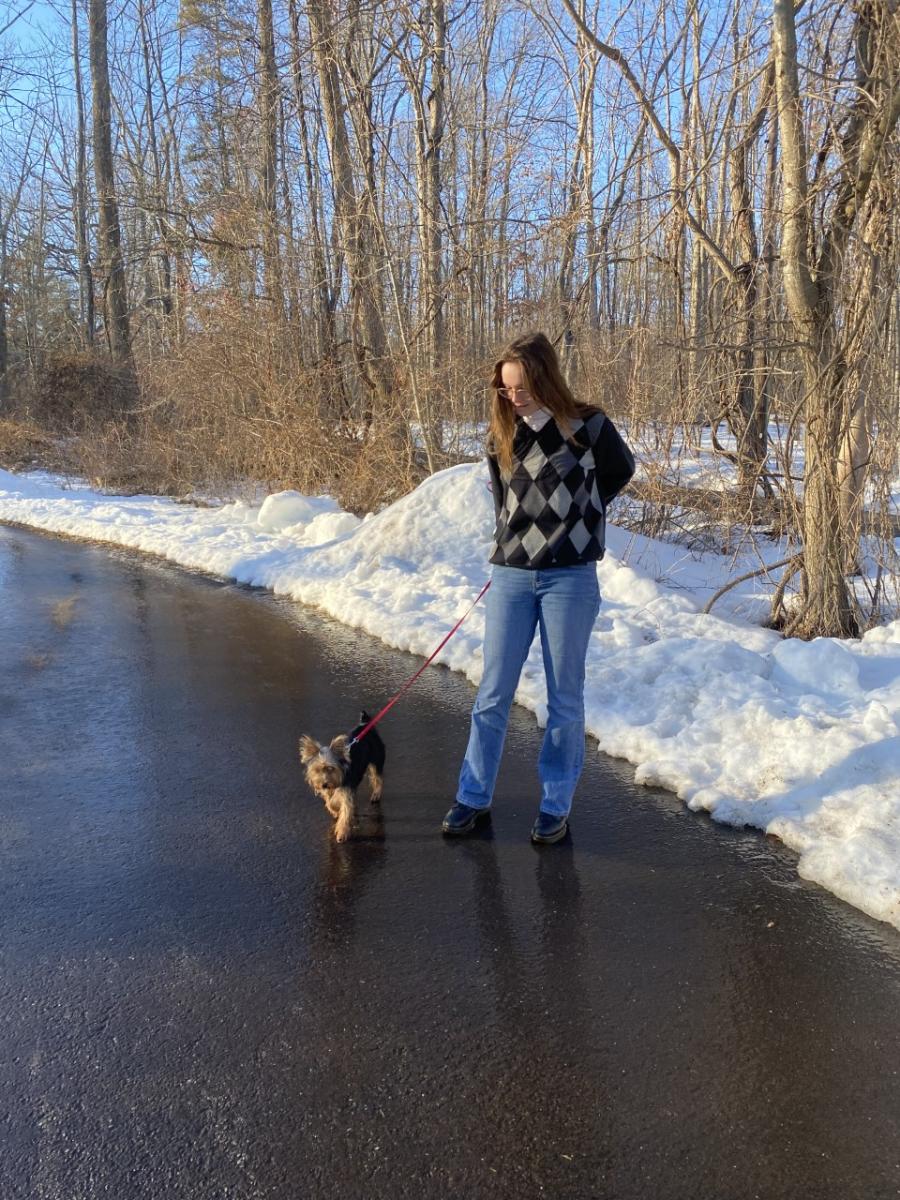 A hidden gem in our small town. Located about 15 minutes away from the center of Doylestown, Peace Valley is a 1,500-acre park featuring Lake Galena. Enjoy boating and canoeing on the lake or take a hike to the nature center to bird watch. There are miles of paved bike paths and lots of places to picnic. As agriculture students, Peace Valley is a great place for us to study conservation in action and continue to think critically about how to better protect the environments that are so valuable to our industry.
Things to Do in the Fall with Friends
Doylestown even has its own local farmers market every Saturday morning until the end of November. Take the train into town from our campus station and grab fresh fruit, vegetables, baked goods, honey, and more!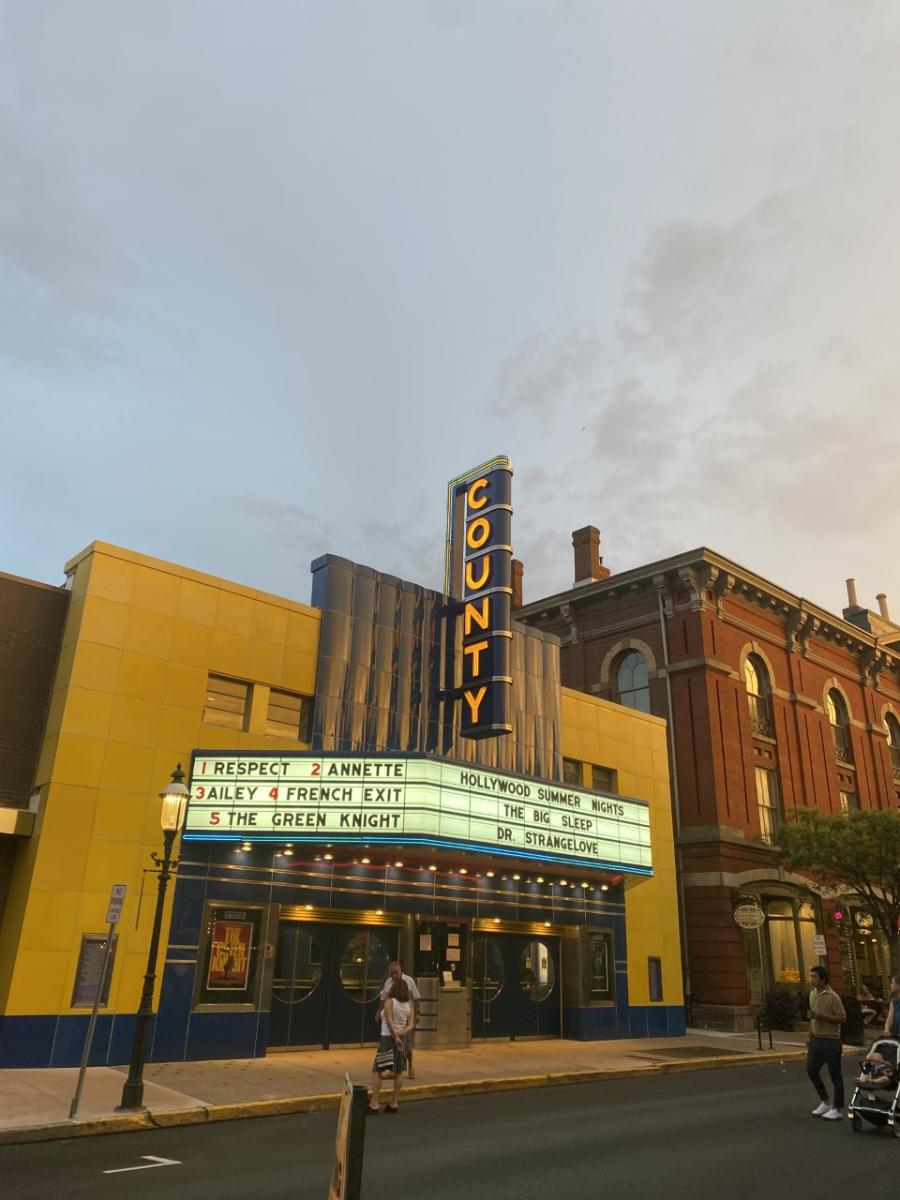 Open since 1938, the County Theater is a staple of historical Doylestown. Located on East State Street with a vintage sign that can't be missed, the County shows a wide variety of movies, from foreign films to family favorites to new releases. Right before classes start every summer, the theater hosts the Monty Python Festival, which includes a costume contest and trivia contest before the yearly viewing of Monty Python and the Holy Grail. They also provide inexpensive outdoor movies all summer at the Mercer Museum. Grab some food in town before heading down to the yard to unwind from classes and see an outdoor movie this September.
One of my all-time favorite events in town is the two-day Arts Fest. Every September, vendors from across the county flood to Doylestown to sell artwork, food, jewelry, photography, ceramics, and much, much more. It features over 160 different artists and five different spaces for live music posted around town. Some people I know go just for the food trucks and music, that's how massive this event is. Out of everything on my list, this is a weekend that you and your friends definitely should not miss.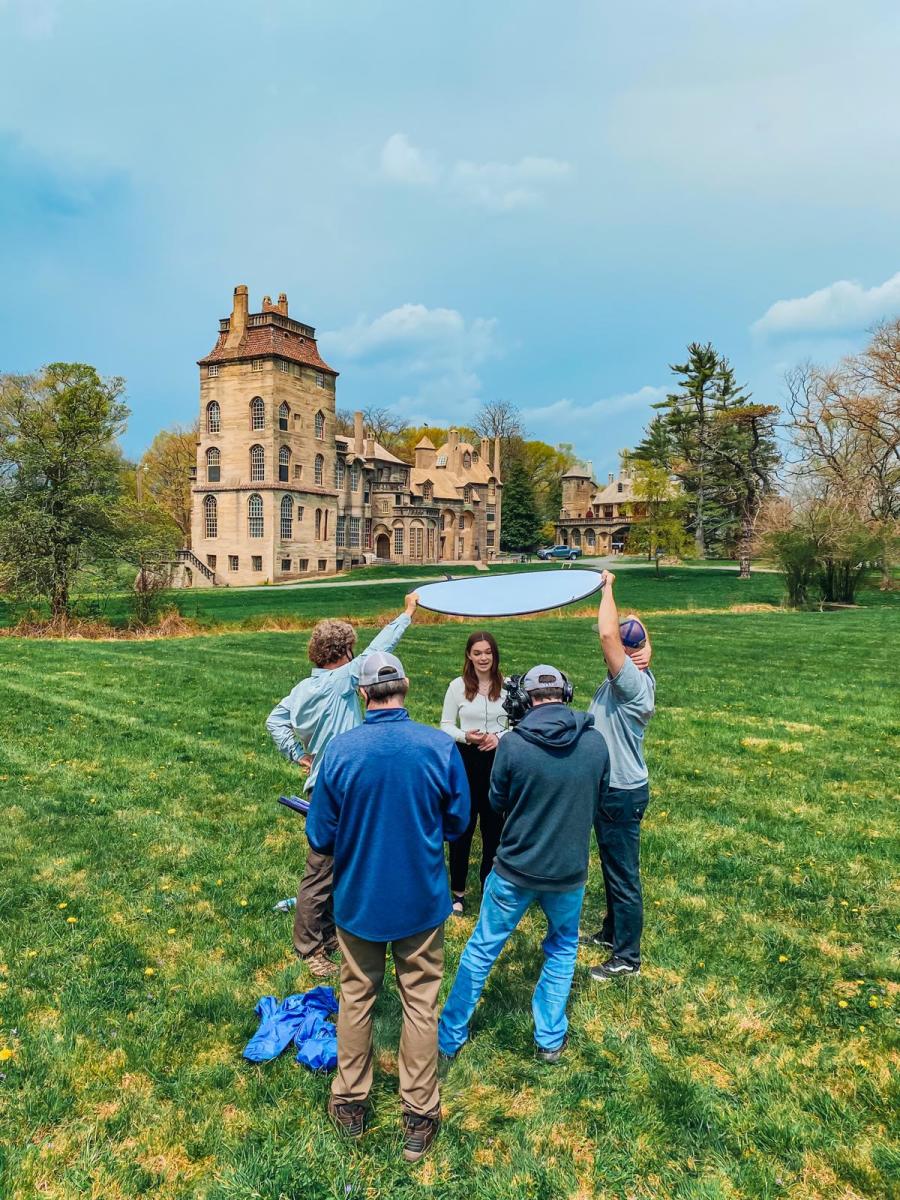 The Mercer Museum and Fonthill are two giant historical castles we have in Doylestown. Both were built by Henry Mercer, a tile worker turned historian, in the 1930s to guarantee his legacy and preserve technology and art from the time. Fonthill was Mercer's home and includes the Tile Works where he designed and created unique tiles and ceramics that can be spotted all around town if you have a sharp eye. Fonthill is on a beautiful property that's perfect for picnics or a quick walk through the woods behind the castle to destress. Every year around Halloween, Fonthill host PumpkinFest, a pumpkin carving contest complete with live music, food trucks, and other attractions. DelVal students often participate as well, carving giant 100-300lbs pumpkins to be displayed and judged.
The Mercer Museum is in the middle of town and is filled with tractors, pulleys, horse-drawn carriages and more. There are even old gallows located deep within the bowels of the museum. This is where Mercer collected and housed technology that was used or growing out of style in his time. The giant lawn is often used for outdoor movies by the County and is a great pitstop for students spending their day in town and looking for somewhere to relax.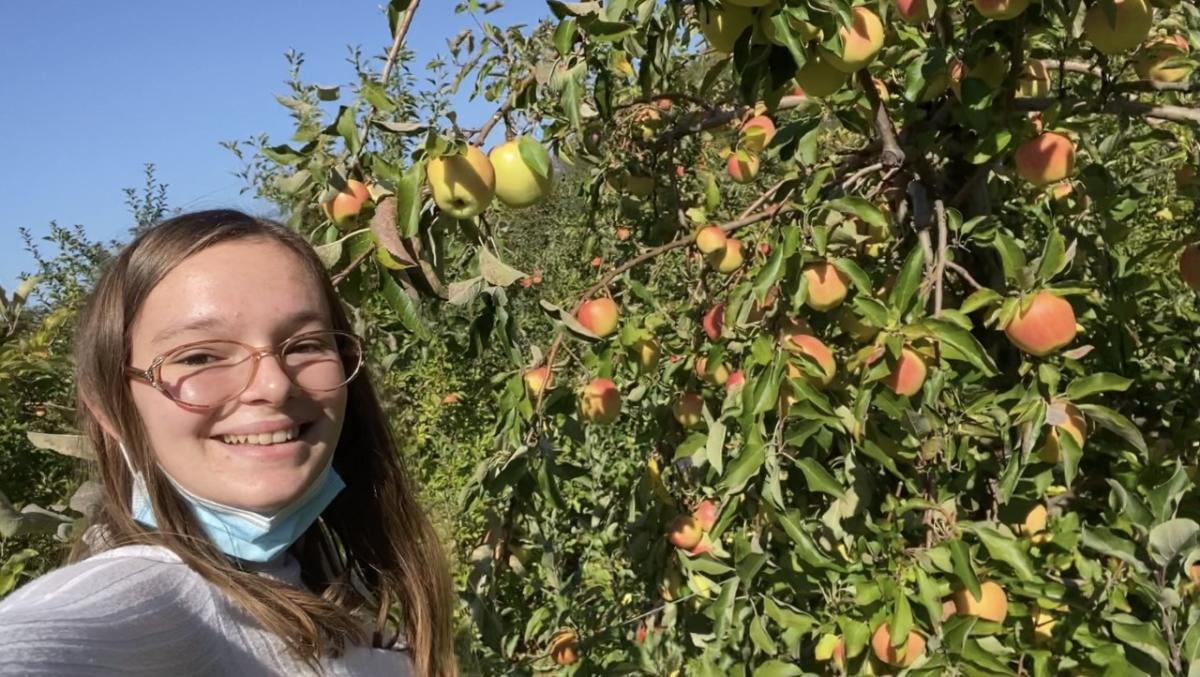 Fall is right around the corner, and what could be more perfect to kick off autumn than a visit to Solebury Orchards, a farm located just 20 minutes from the center of Doylestown. They have AMAZING apple cider doughnuts and a super charming tractor for leisurely picking. Walking through the orchard on a brisk fall day is one of my favorite autumn activities. They are open for apple picking starting in late August until the beginning of November and have various other produce throughout the year, like blueberries, cherries, and tomatoes.
One of Doylestown's neighboring towns, Peddlers Village, has tons to do for back-to-school season. The town is known for its many shops and boutiques. Every fall, there are Scarecrows in the Village, a scarecrow festival featuring a scarecrow making contest along with lots of sidewalk vendors and sales. I love rating the scarecrows and doing some early Christmas shopping. They also have Food Truck Thursdays and much more.
Where to Tell Your Parents to Stay for Homecoming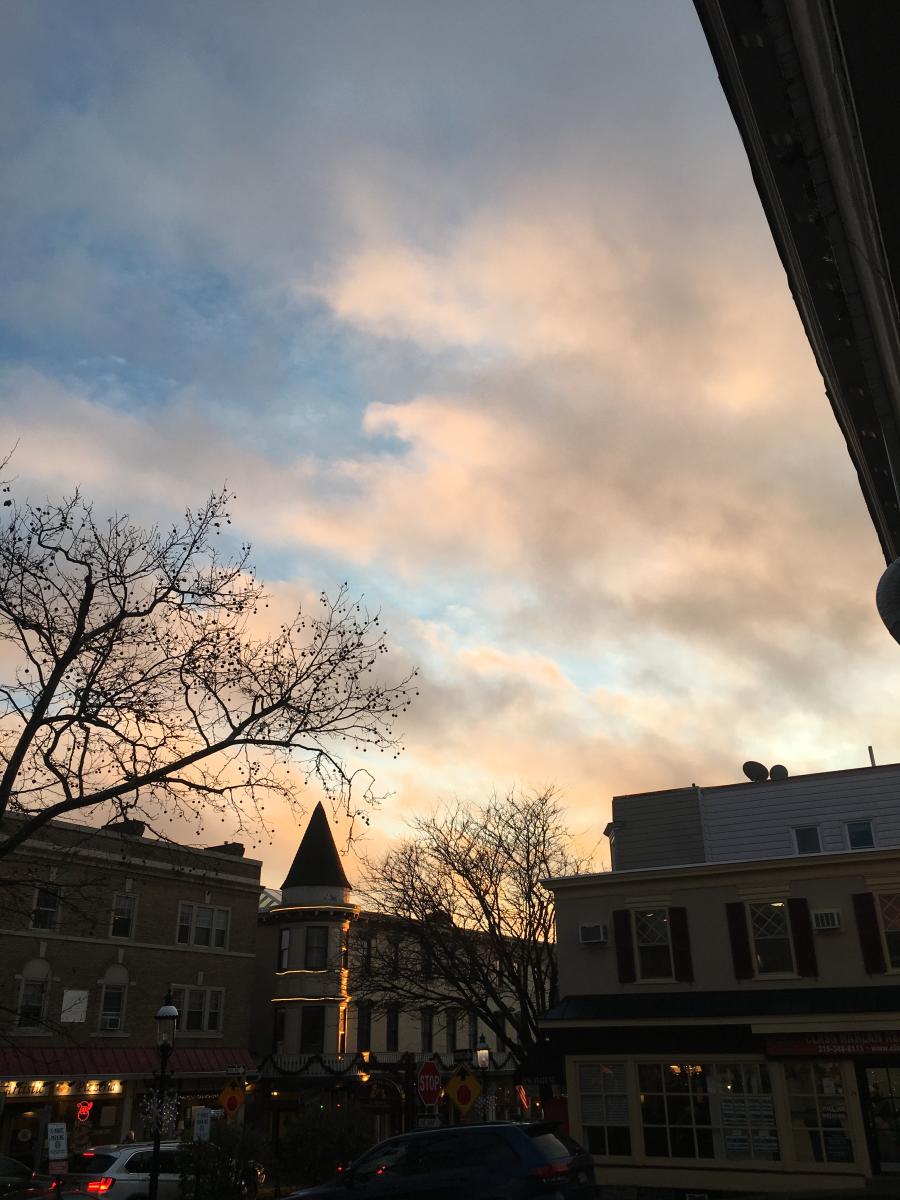 With everything that happens in Bucks County, it would be a disservice not to provide some places for our families to stay while visiting so they too can get the Doylestown experience. The Doylestown Inn is the most popular place to stay in town and there's no surprise why. The Inn is strategically located in the very heart of Doylestown on West State Street, making it nearly impossible to miss any events happening in town. Above the Sweet Pea Ice Cream Shop and situated beside great restaurants such as The Hattery, the Inn is primed to be as immersive as possible. With the Mercer Museum, County Theater, and farmer's market practically outside your door, the Doylestown Inn is a great place to introduce your friends and family to the Doylestown charm.
Watch Parker and other students discuss Delaware Valley University on the Amazon Prime show, The College Tour!