Back in the spring of 2014, when my family and I were first led to New Hope while house hunting in Bucks Country, we were tourists. But, all it took was one sweep through this "small town with a big city feel" for us to go from tourists to tourists on a mission to make 18938 our new zip code.
So far, so good. I'm halfway through college now and spend most of my year in New York, but there is no place I'd rather come back to on my visits home. Unique as its residents, the town's stores scream the charm of New Hope and give visitors a glimpse into the heart and soul of the town.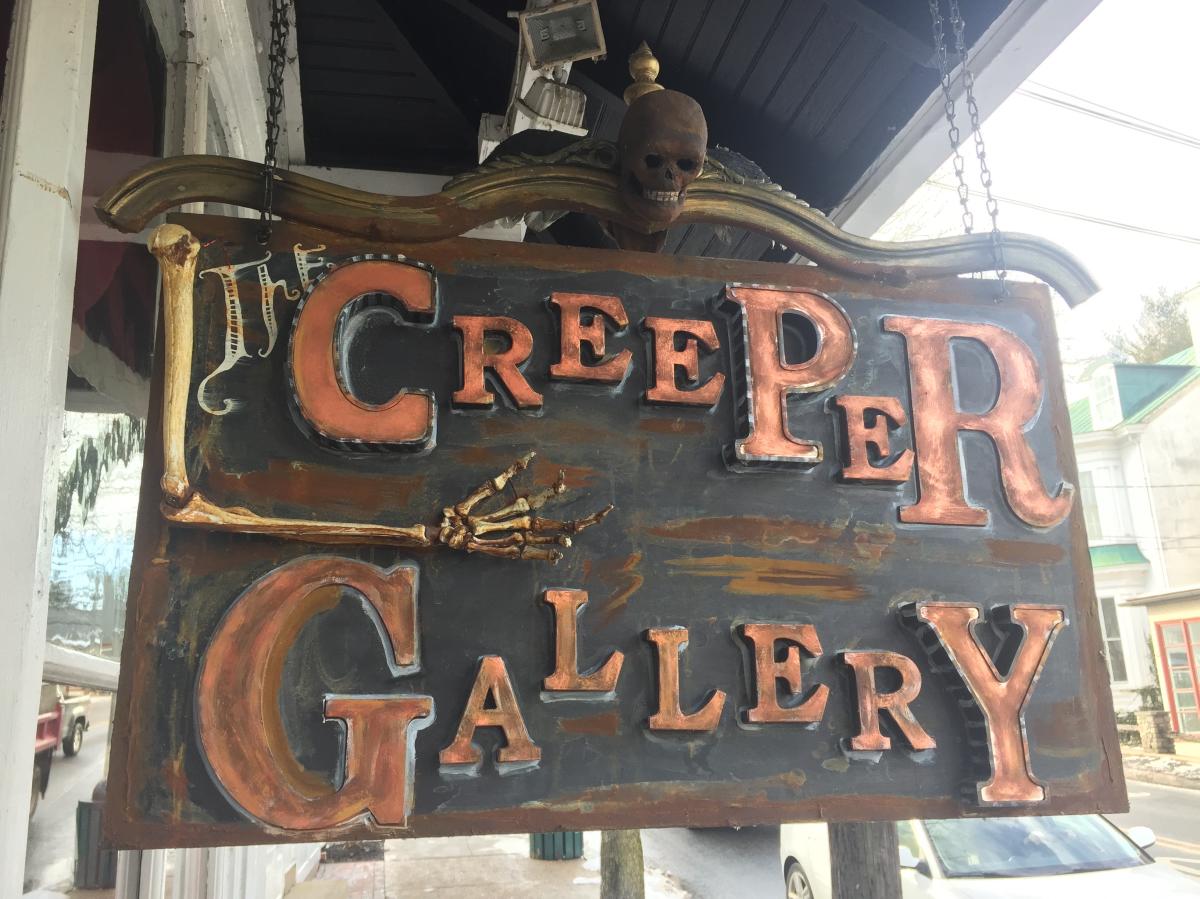 When my sister and I were in little, we were absolutely fascinated with all things creepy or unusual.
Man, I wish I could get seven-year-old me's reaction to The Creeper Gallery in New Hope.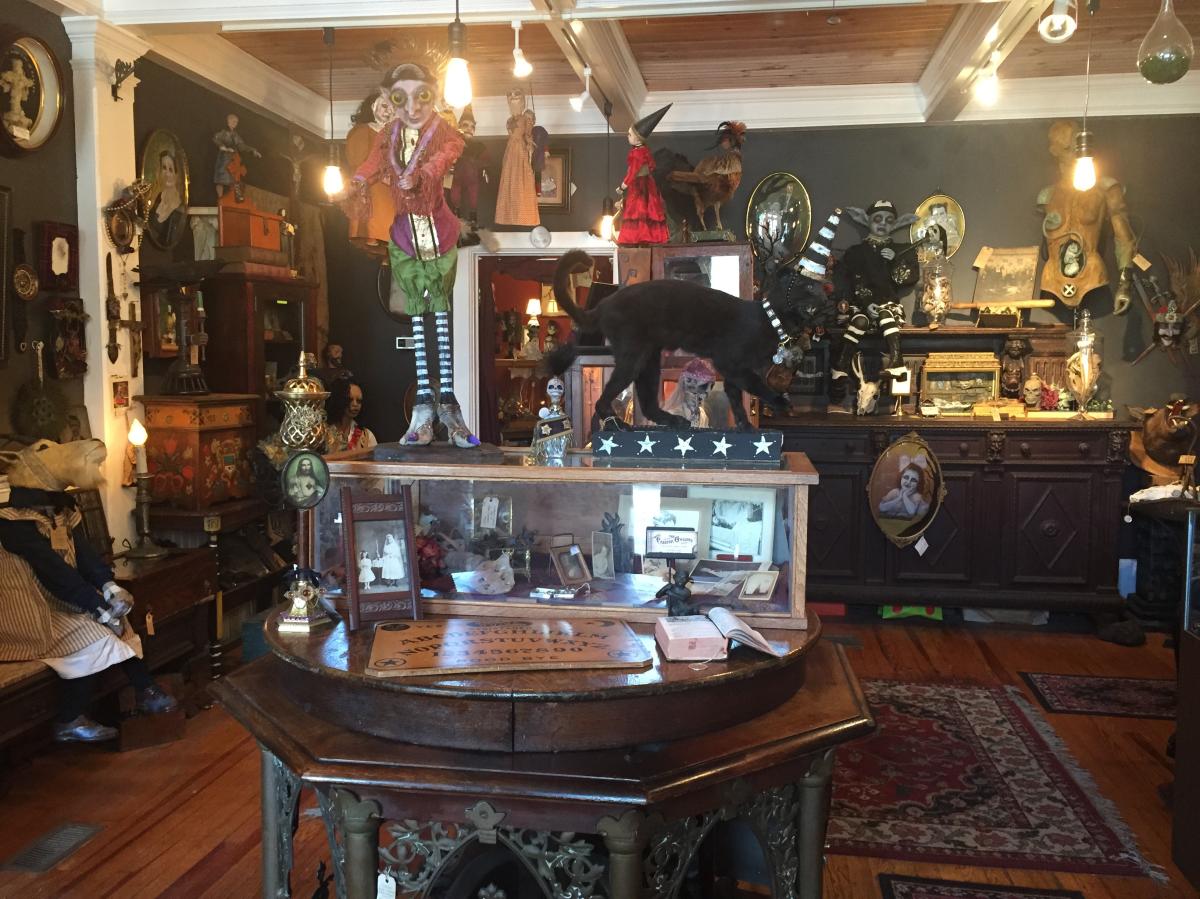 The Creeper Gallery is what I'd imagine you'd get if a Ripley's Believe It or Not book came to life—only more Gothic, and I'd argue even creepier.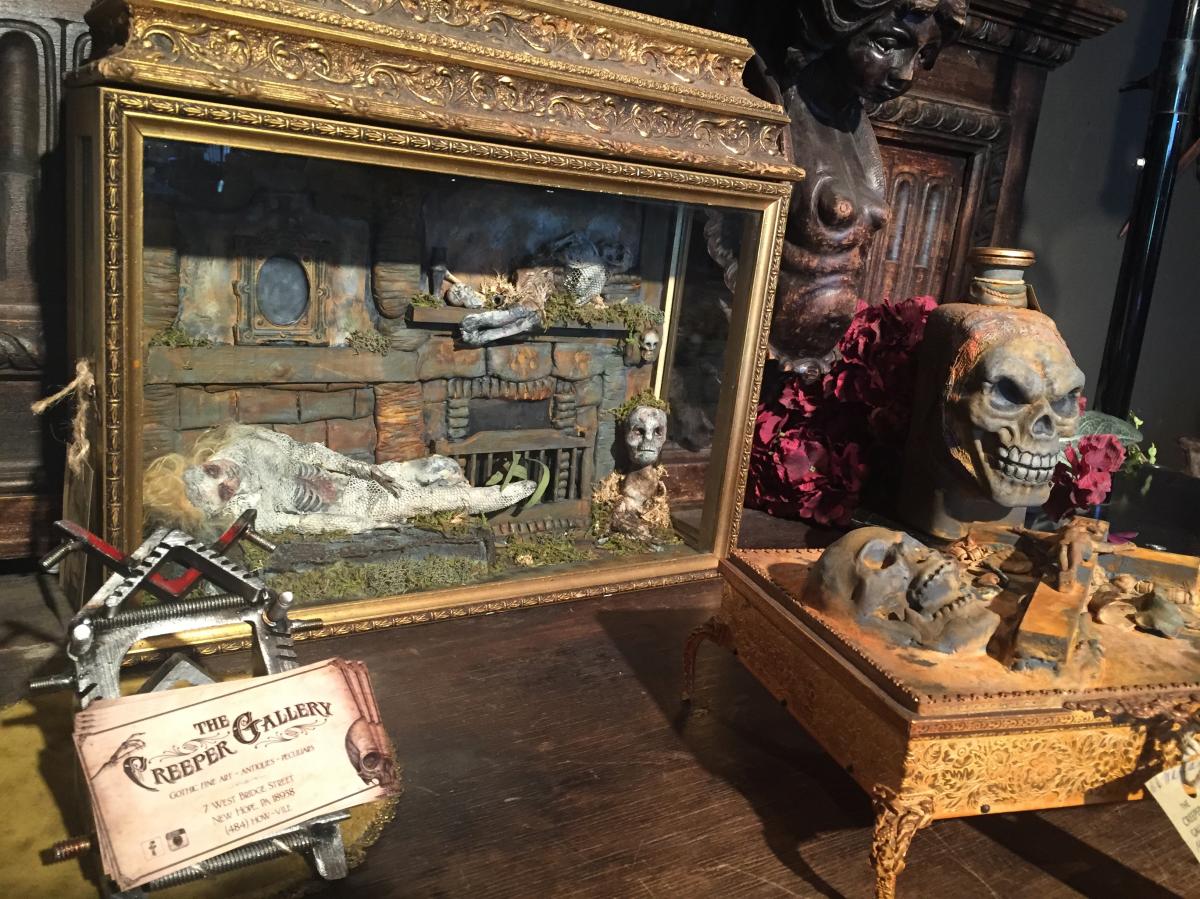 I talked to one of the owners, Danielle Deveroux, "We're just tickled pink!" she said on The Creeper Gallery's success. "Or should I say tickled black?"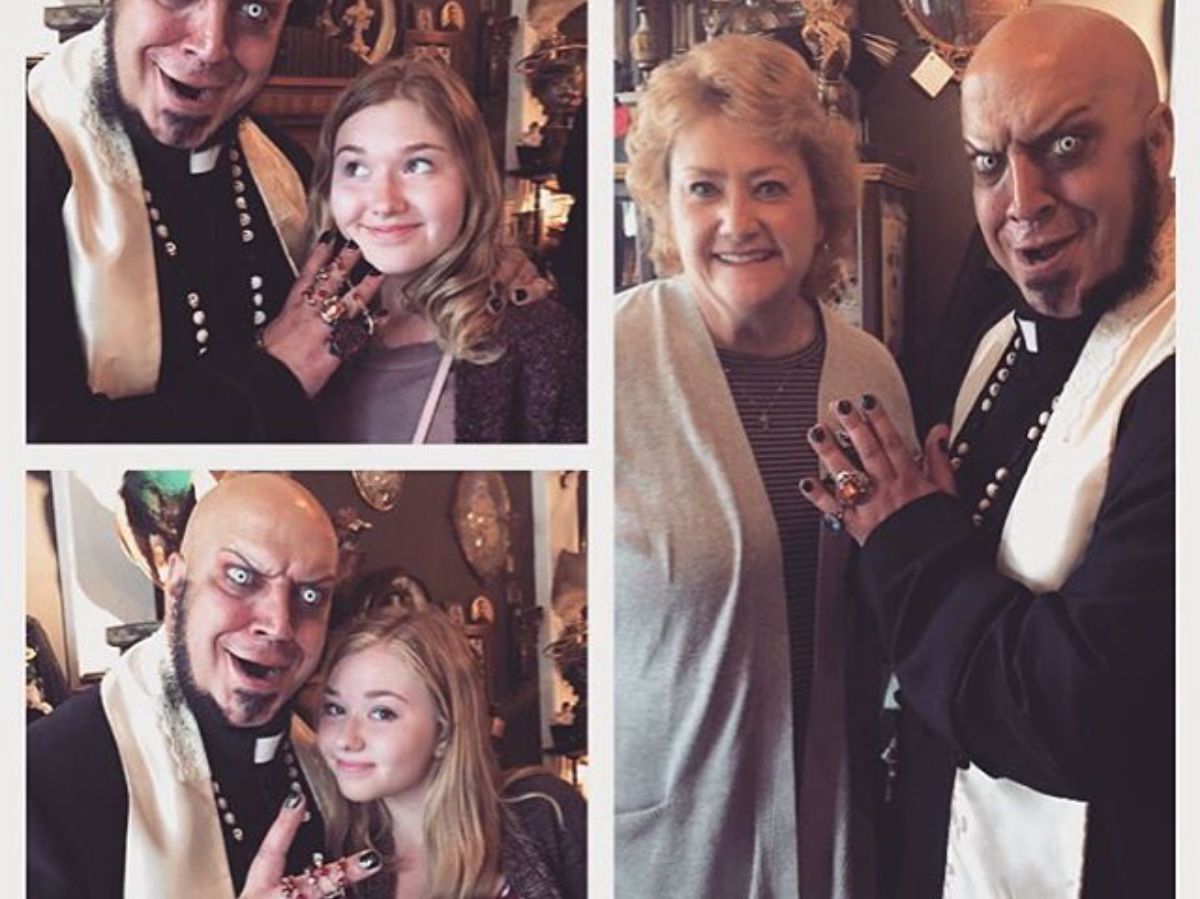 Spending money on hand soap that isn't Dial from CVS doesn't make a lot of sense for us folk who eat ramen noodles for dinner twice a week and have years of paying off student loans in our futures. I'm not kidding when I say that my "college student on a budget" mindset totally goes out the window every time I stop at Bridge Street Soap Company in New Hope.
When I walk in, I feel like a kid in a candy store, instead of a college student in a soap shop. And I haven't even told you the best part: everything sold at Bridge Street Soap Company is handmade.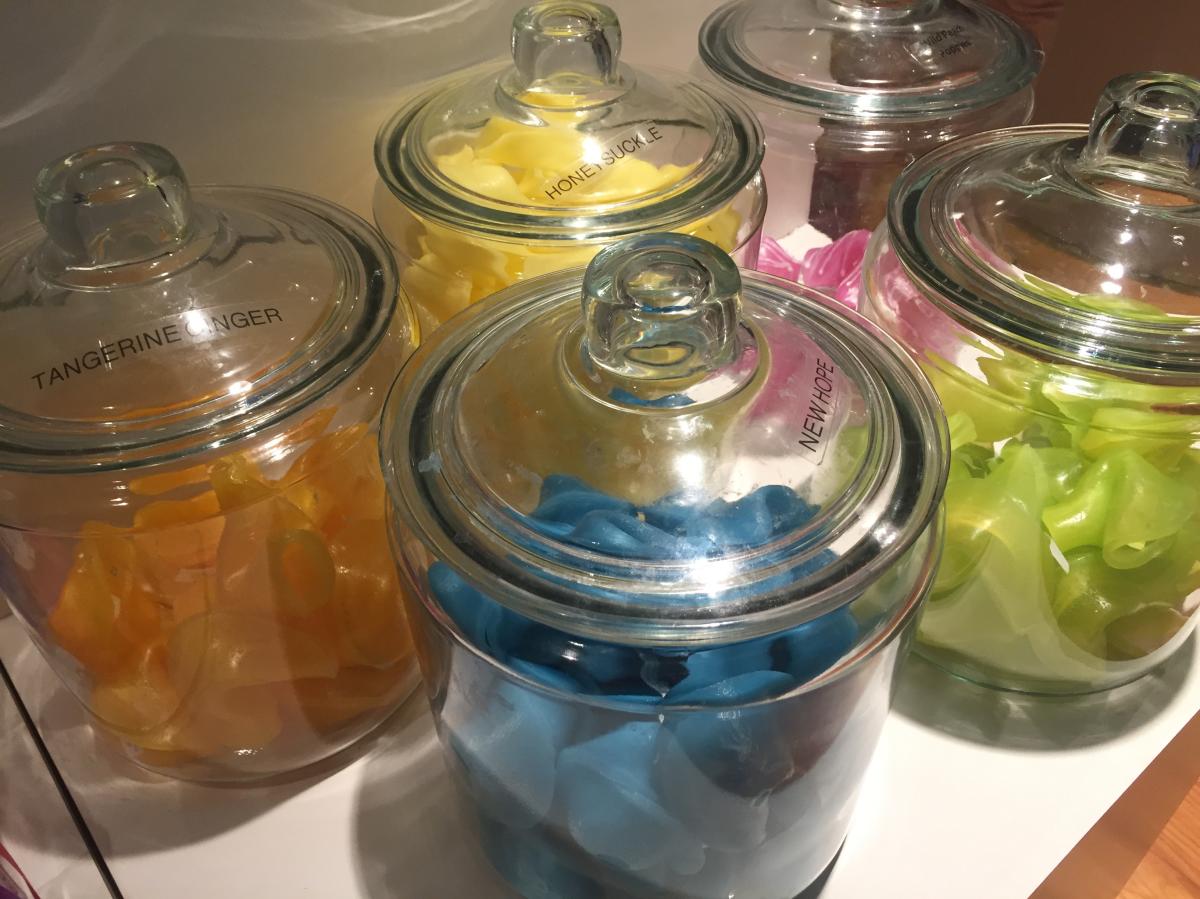 The store allows customers to design their own custom products with their choice of scent and color. The only problem you may encounter is indecision—there are almost 200 fragrances to choose from (including one called "Wedding Bells").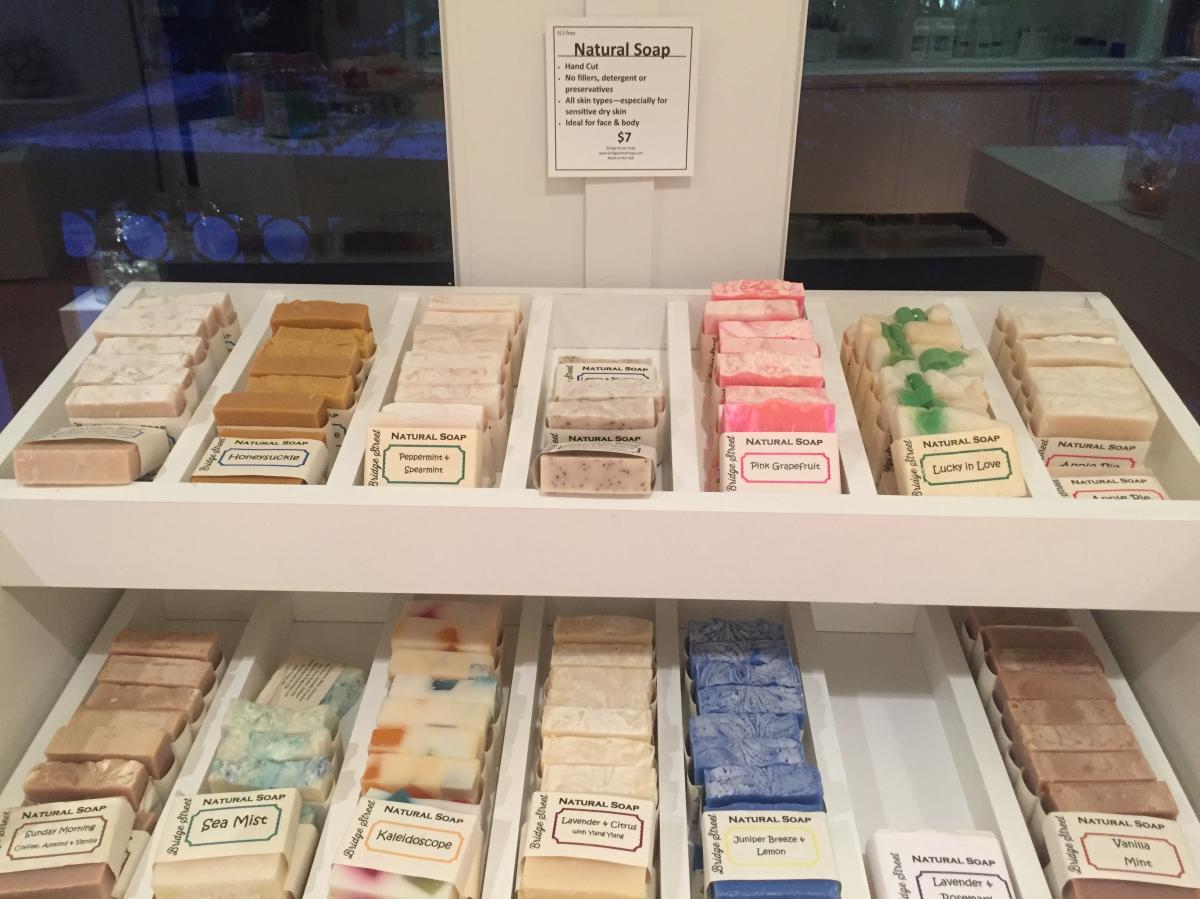 So, if you want to make a purple lemon-scented soap fortune cookie, that's entirely your call. In fact, the people at Bridge Street Soap Company would probably applaud you for it.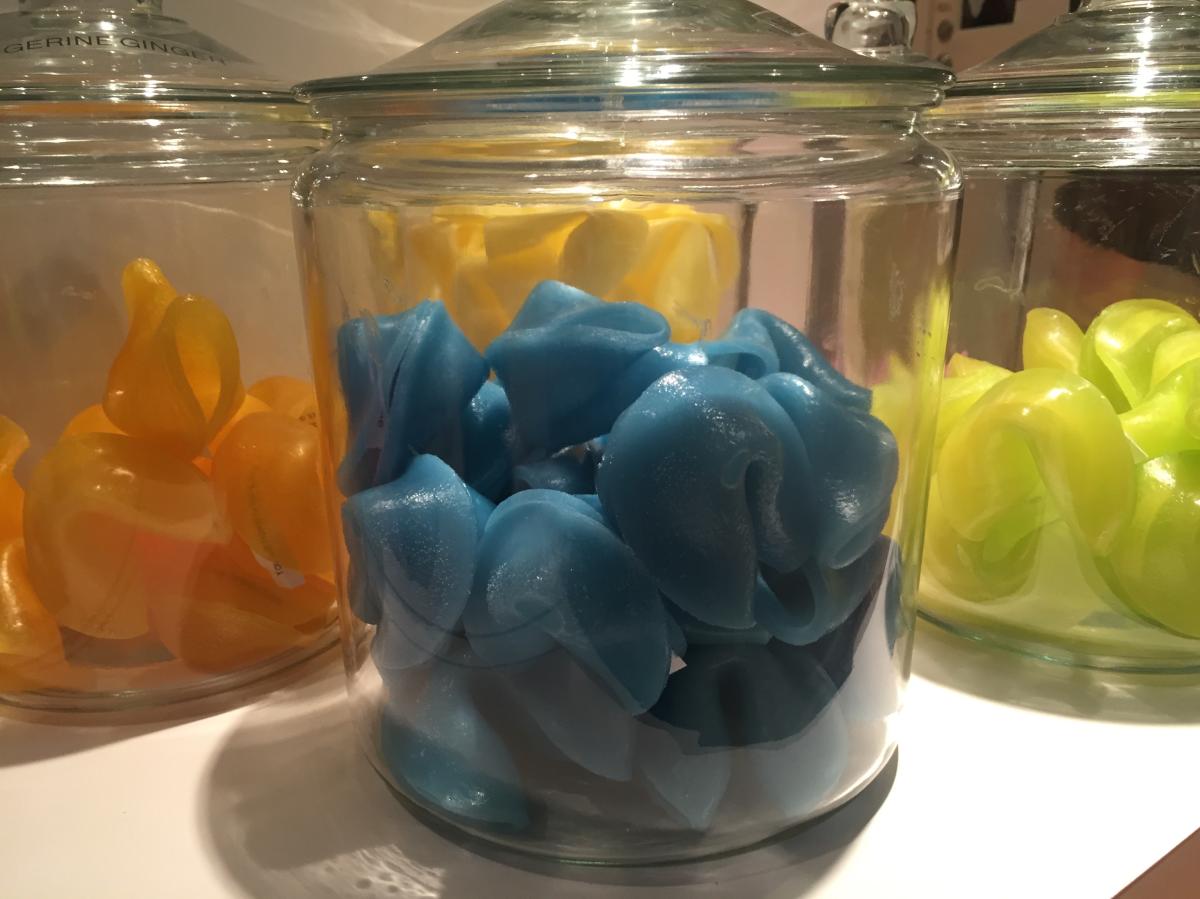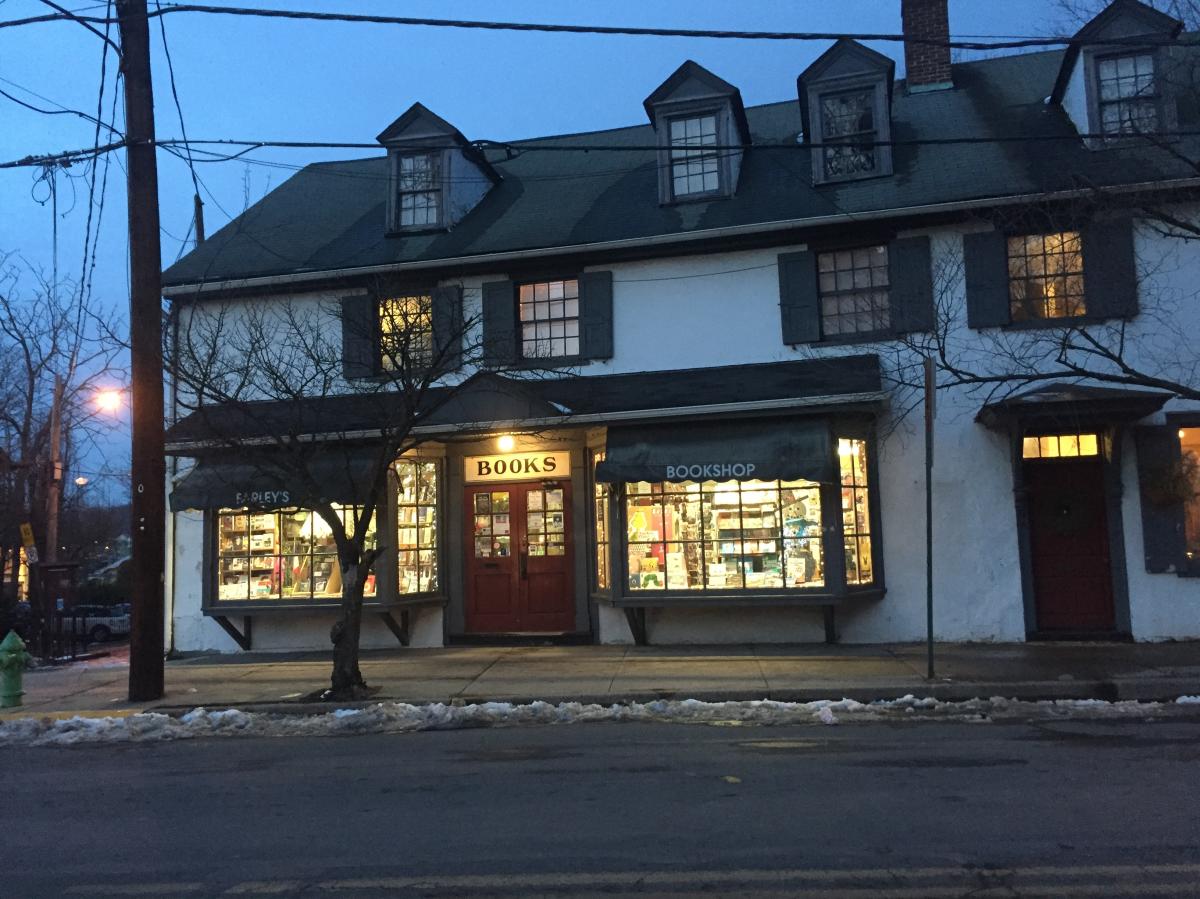 In a world where books are downloaded more often than they are picked up at a trip to the local bookstore, thank God places like New Hope's Farley's Bookshop not only still exist, but thrive. 
Even as a college student who is guilty of buying most of my books digitally, I still appreciate the charm of bookstores with actual books that require readers to turn pages instead of just swipe left on a screen. 
I have nostalgia for the days when I would go with my family to the bookstore and stroll up and down the aisles with my sister until we found "the one."
So, if you have a book that you've had your eye on, or even if you don't have any one in particular in mind, stop in at Farley's Bookshop on your walk through downtown New Hope. You will remember exploring the narrow passageways and shelves brimming with books that have attracted residents and visitors to New Hope for more than 40 years.
Shop of India, 76 S Main St A, New Hope, PA
The first thing that pulled me into this store was this unassuming sign out front that advertised supplies for henna tattoos.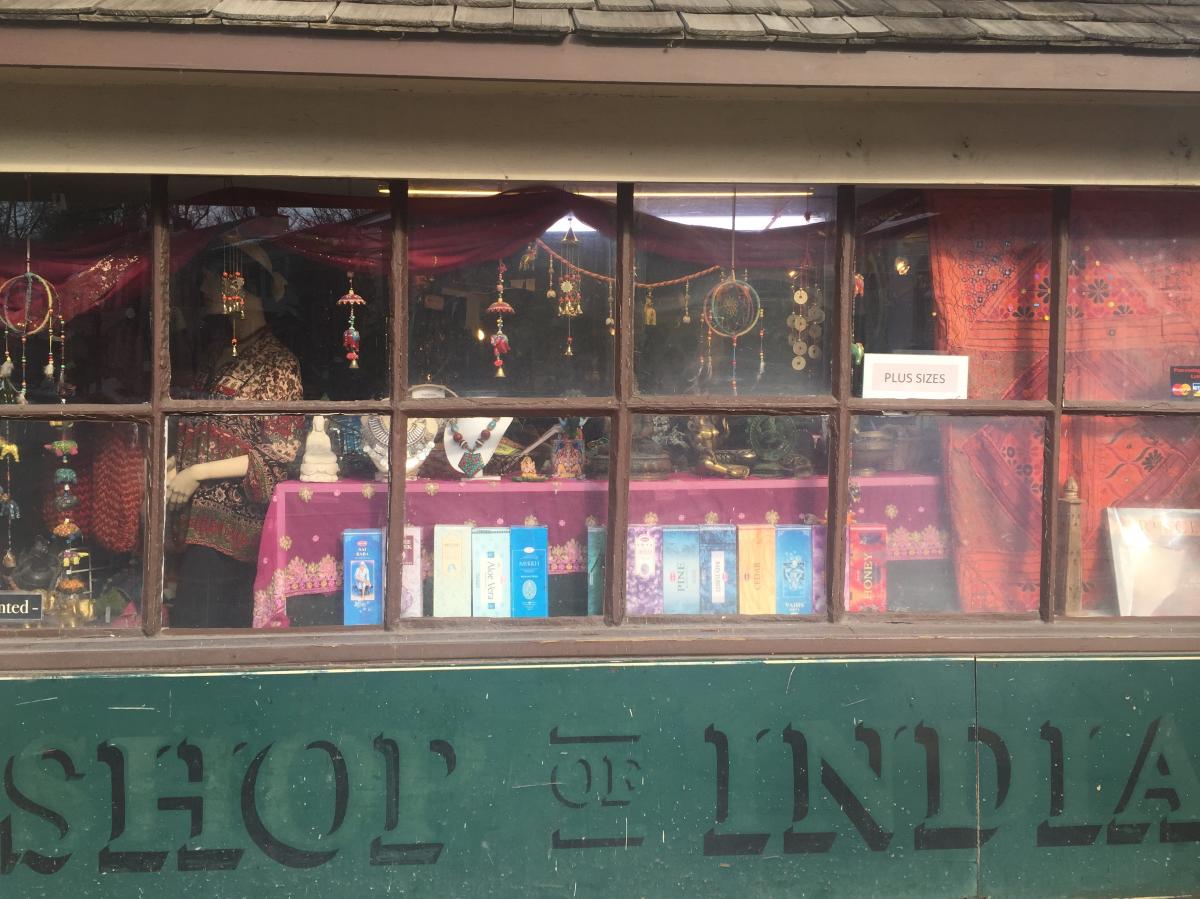 I can't tell you how many nights my sister and I spent with our friends in middle and high school, eating popcorn with one hand, while decorating each other's wrists with henna designs we found on Google Images with the other.
I'd been looking for an excuse to finally see what's inside Shop of India since I'd moved to New Hope, so I decided it was time to introduce our college friends to our henna and movie night tradition.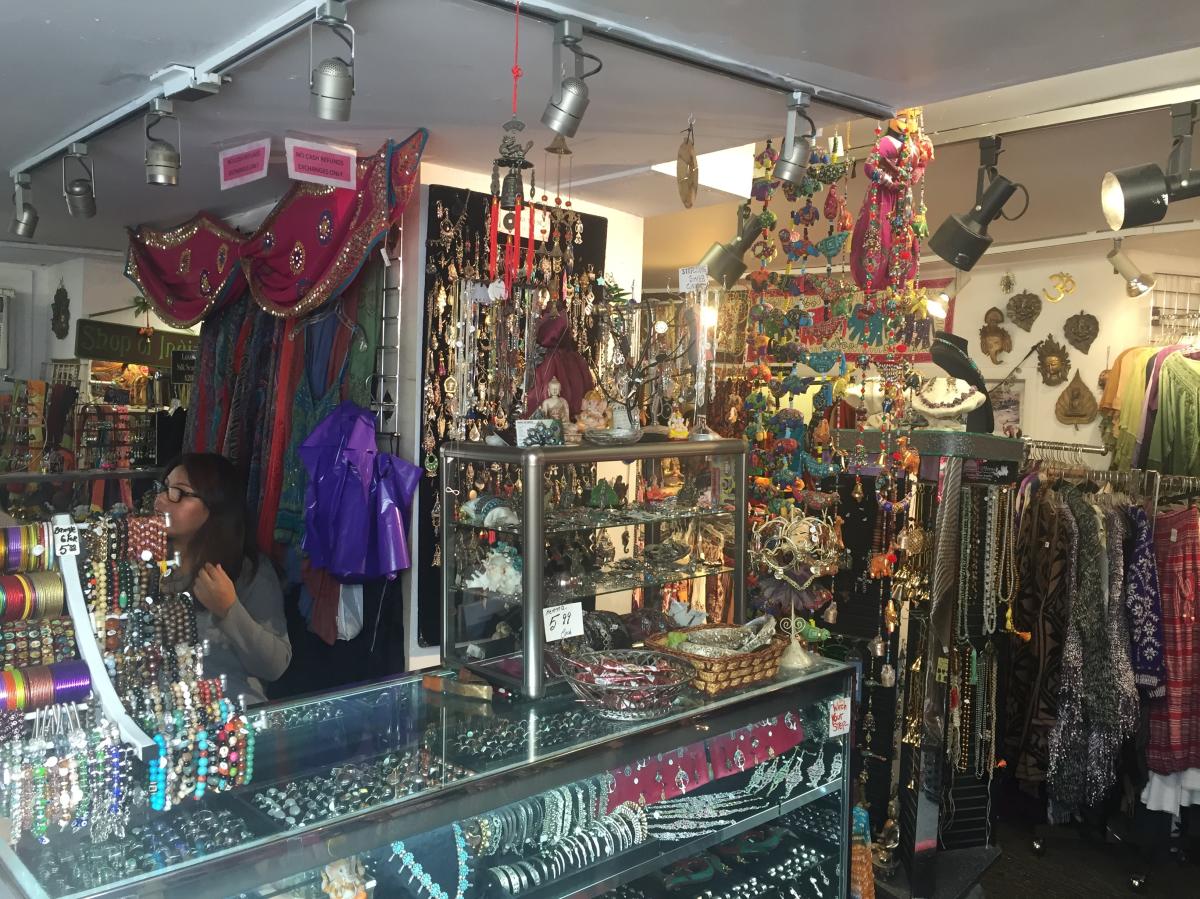 Upon stepping inside, you no longer feel like you're in New Hope. Right at the entrance are lines of different sized Buddhas, Good Luck Elephants and Traveling Gods sitting peacefully on shelves. Dream catchers hang above your head from the ceiling and elephant tapestries and masks surround you on all sides. Every article of clothing and piece of jewelry is colorful and authentic to Indian culture.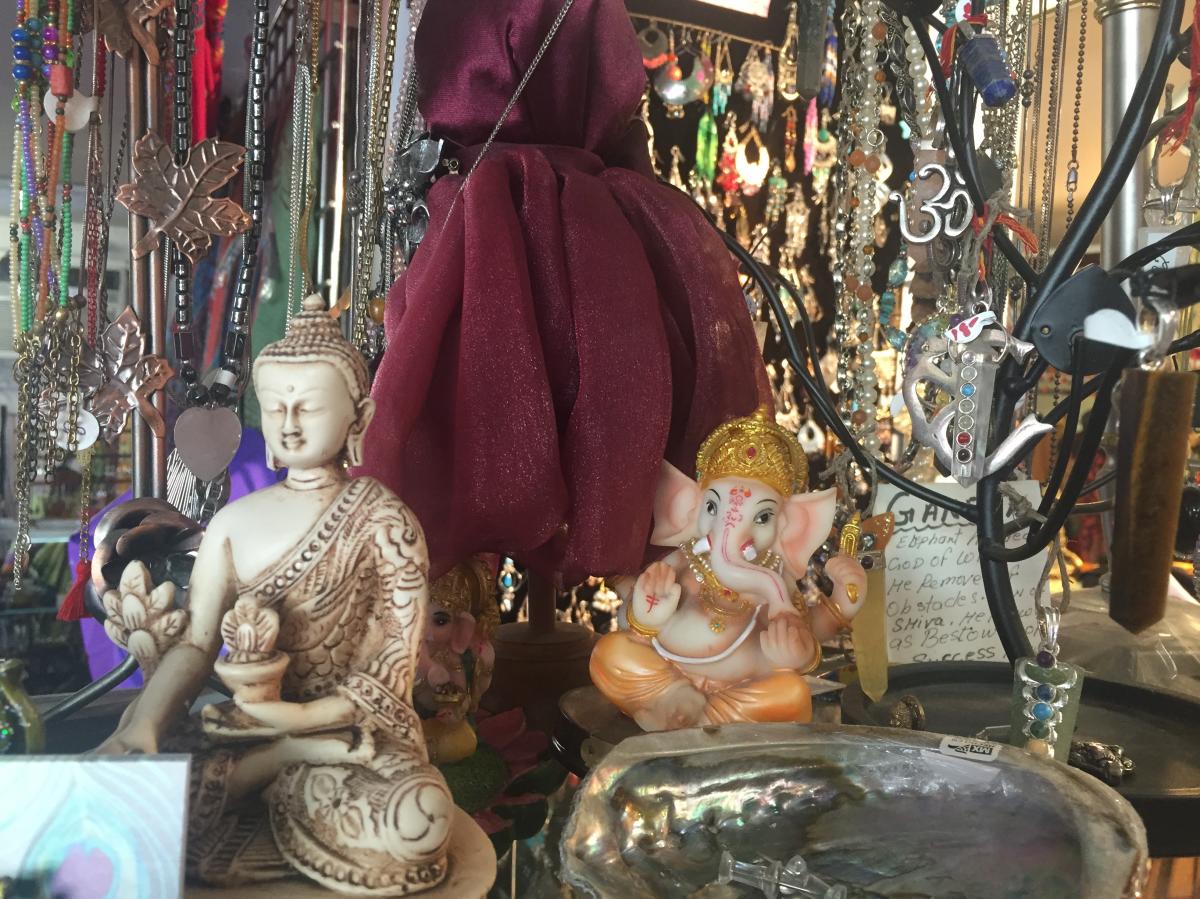 Where else in New Hope would I be able to pick up some temporary movie night ink and new knowledge and appreciation of Indian culture?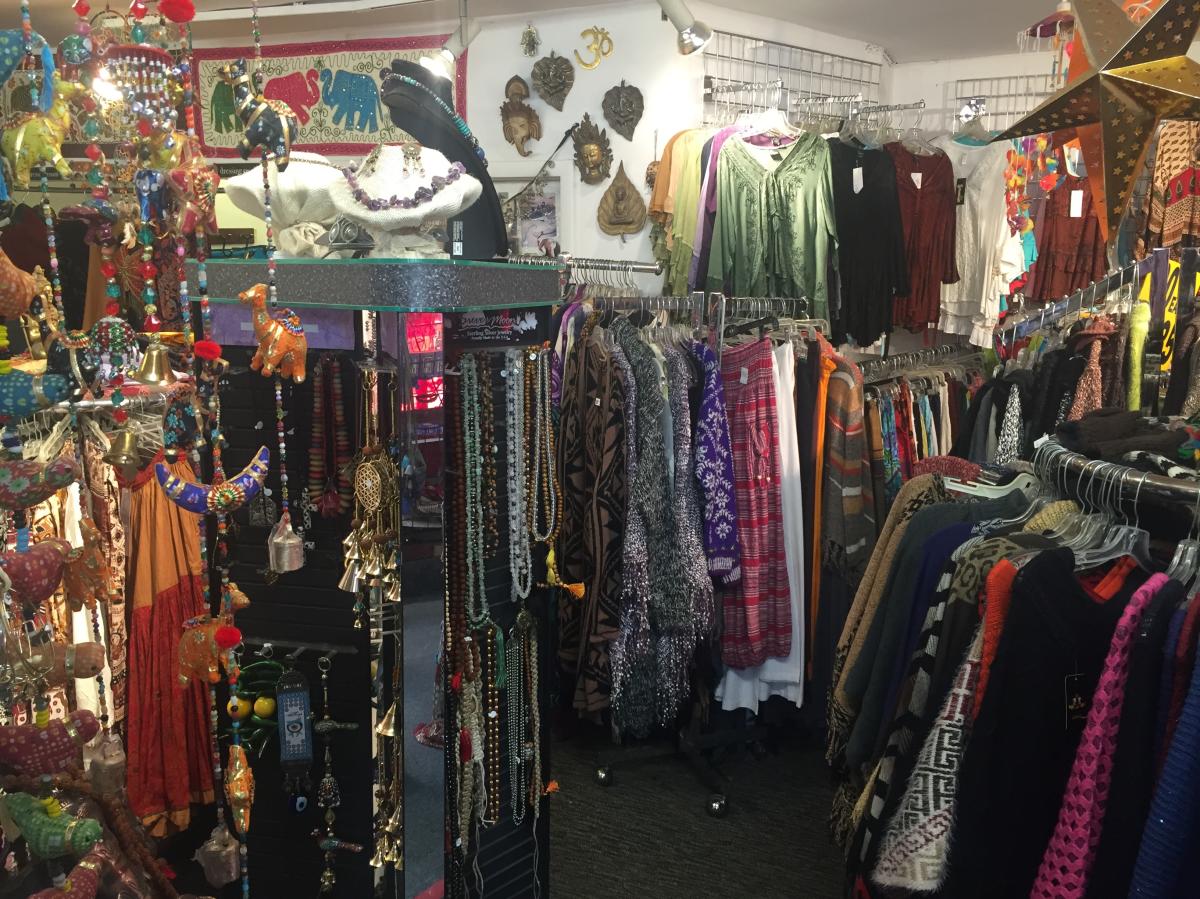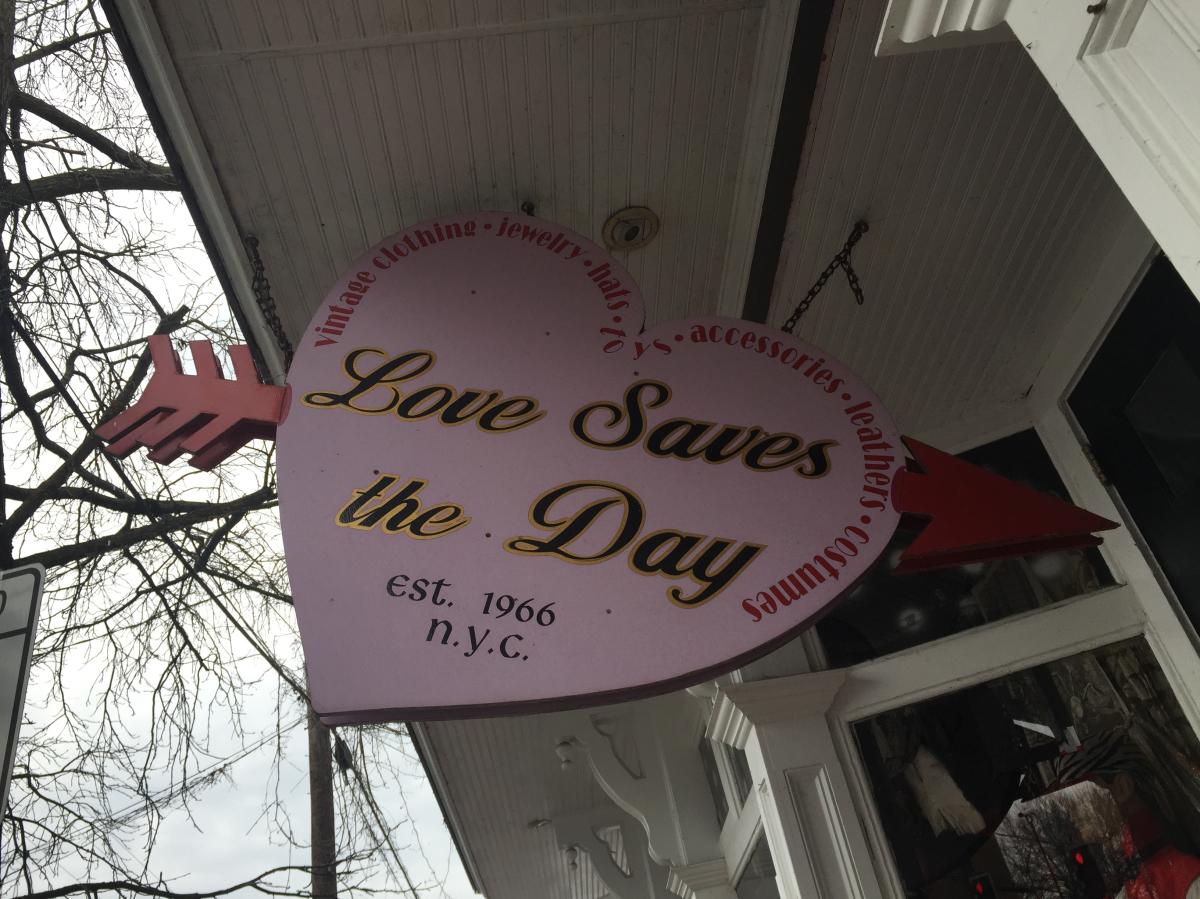 There is absolutely nothing more "New Hope" than this place. You don't even need to walk through the door to see that this isn't your average antique shop.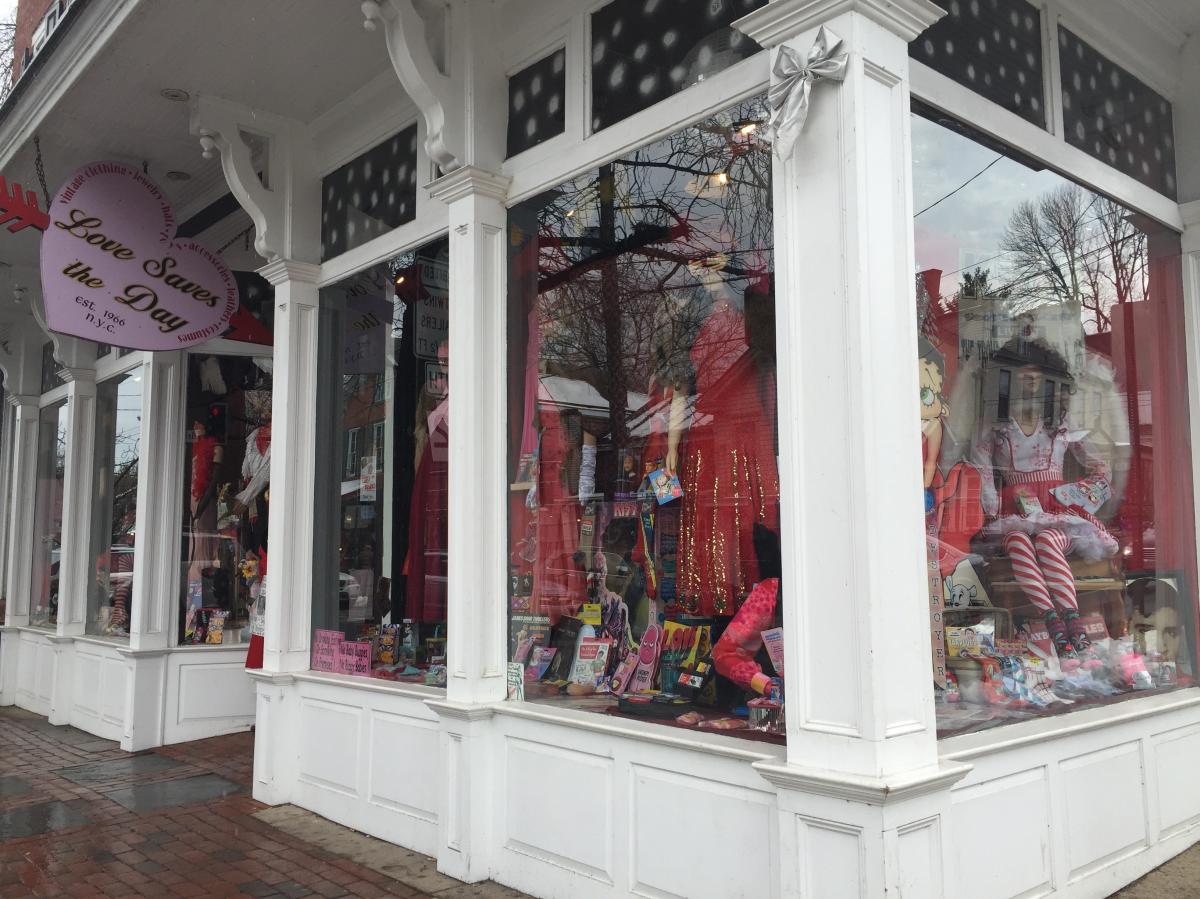 How many other stores do you know of where you can get a Bad Boss voodoo doll, a gravy fountain and a vintage Barbie doll all in one place, while a sign stating "any unattended child will be sold to slavery?"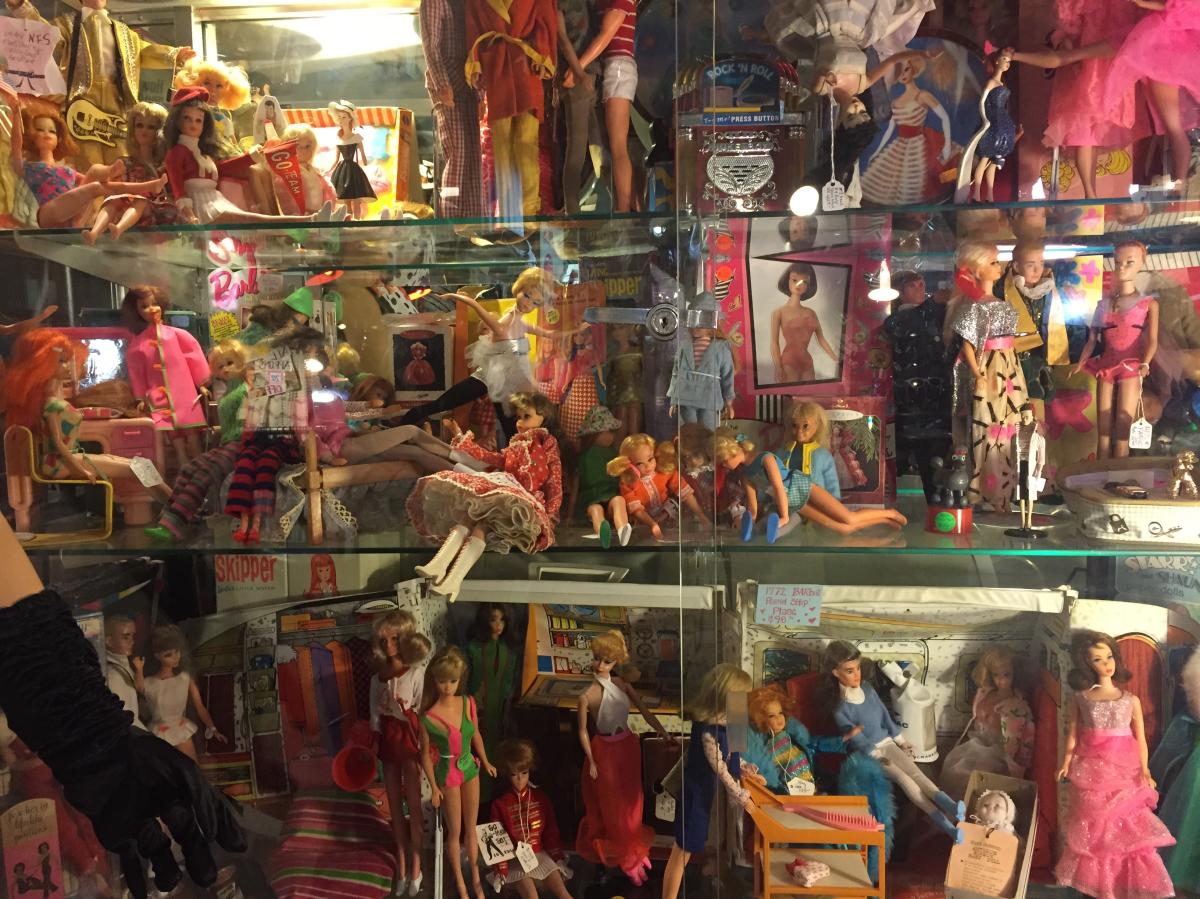 If you're anything like me, you'll probably leave Love Saves the Day laughing, and thinking to yourself, Am I crazy? Have I gone mad for liking this?
And then you'll come right back on your next trip to New Hope. Don't worry, we're all mad here.