You don't have to travel to Tuscany or even to California to experience the sprawling vineyards of wine country. Pennsylvania has its very own Napa Valley nestled in the Southeastern region, along the Delaware River: Bucks County.Home to more than nine wineries, minutes apart, this wine country offers a perfect day to spend traveling back, country roads tasting the fine fruits of the county.
I recently planned a 'Wine and Dine' day with my girlfriends where we spent the day visiting some of Bucks County's wineries and finding a place to eat along the way. We decided to take advantage of the Passport to Bucks, a nifty little card that gets you into tastings at all of the nine wineries on the Bucks County Wine Trail for the bargain price of $20 (a $65 value)! The passport can be used from the date of purchase until Sunday, April 30. If you visit all nine wineries before then, you can enter to win some pretty awesome Bucks County prizes, including a stay at a bed and breakfast and a hot air balloon ride!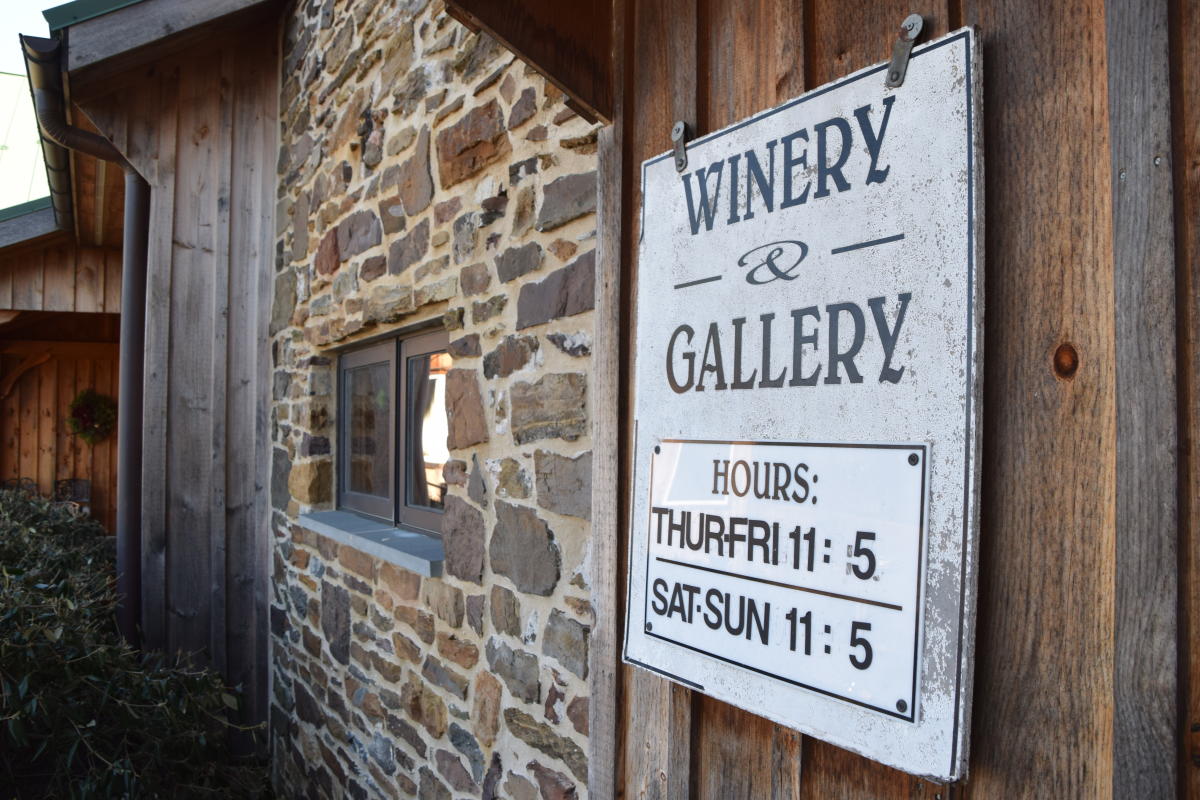 We visited Rose Bank Winery, Buckingham Valley Vineyards and Wycombe Vineyards on our outing, but there are many other great wineries included on the pass. Sand Castle Winery, Peace Valley Winery, New Hope Winery, Crossing Vineyards and Winery, Rushland Ridge Vineyards and Unami Ridge Winery each offer their own unique experience on the Bucks County Wine Trail. 
We began our day at the Rose Bank Winery in Newtown. Dating back to 1719, this winery sits on a beautiful property that rolls everything you picture about a winery into one experience…a historic barn, rustic tasting room, beautiful event space and a pasture full of the most adorable sheep and goats. We enjoyed tasting their selection of crisp, fruity wines and snacking on complimentary cheeses and gourmet dips. After finishing our tasting, we took a tour through the outhouses on the property, some of which serve as stunning event spaces. We also got to check out the winery's production line and lab, where their award-winning wines are created. One of our favorite parts was walking around the back of the tasting room and making friends with the sweet animals.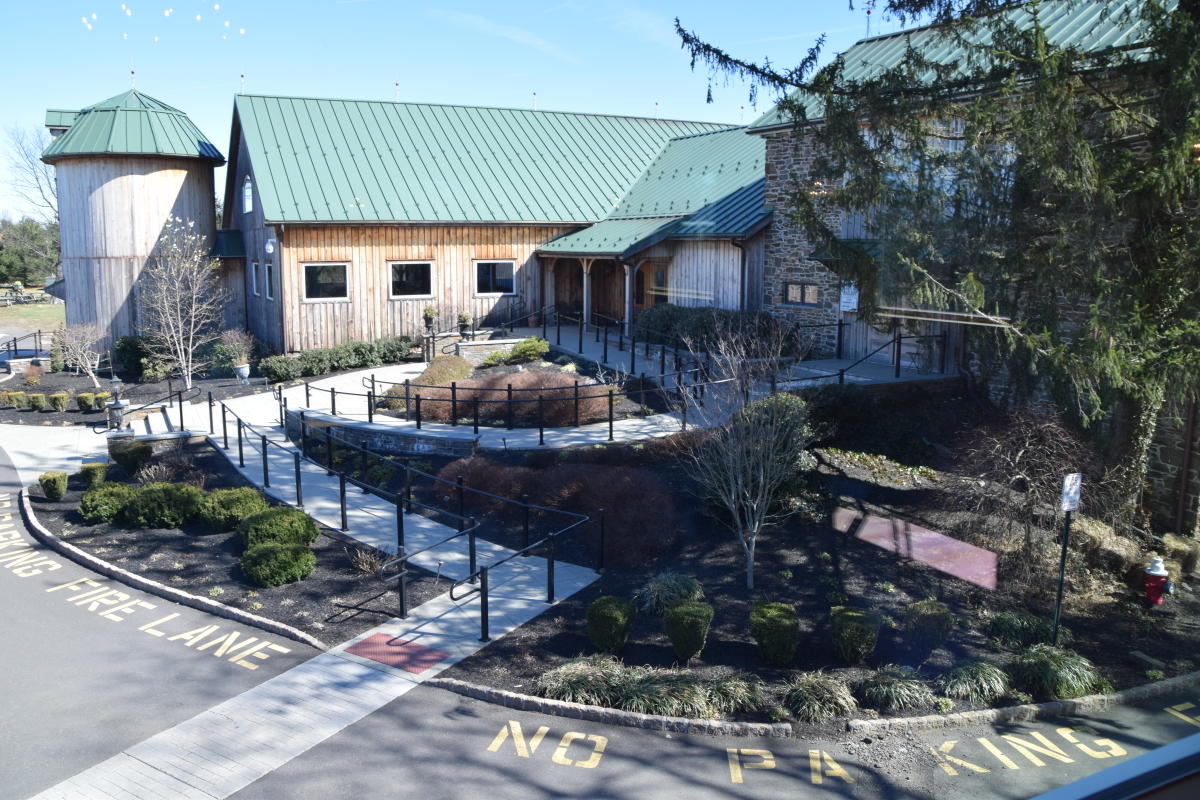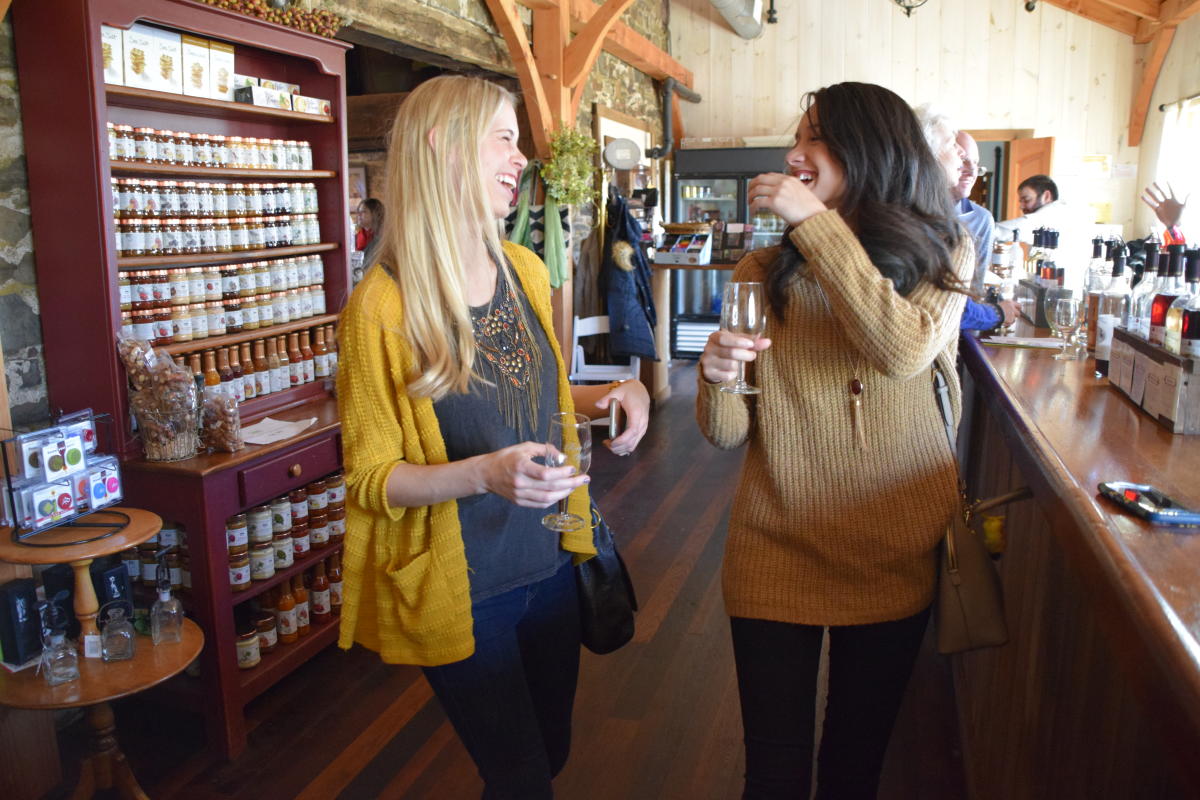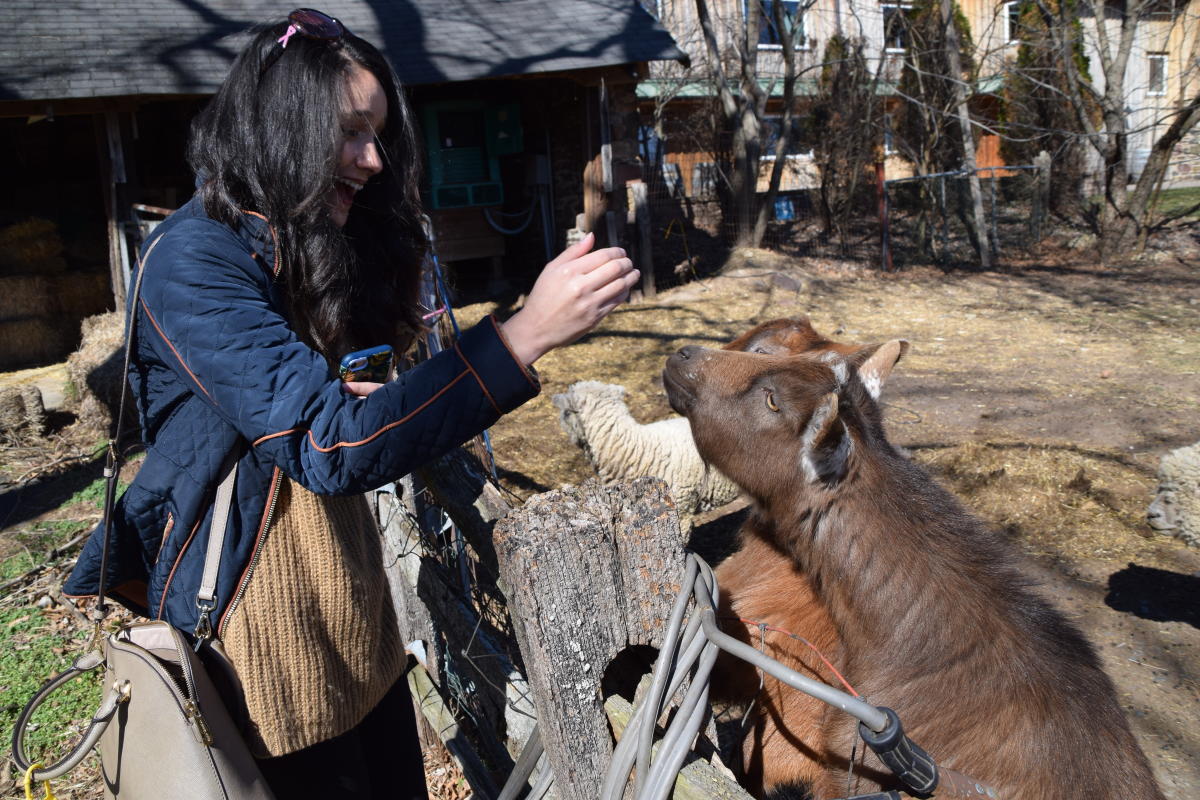 To get to our next two wineries, we headed north on Route 413, which is a nice drive filled with quaint homes nestled between farms. Part of the way, we decided to satisfy our lunch craving at the wonderful Pineville Tavern. This historic eatery, circa 1742, is the perfect complement to a day at the vineyards. Their lunch menu includes a wide selection from pastas and entrees to sandwiches and burgers. If you're feeling like lighter fare, during the week, they also have a Lunch for Less option which includes smaller portions of soups, salads and sandwiches for less than $10.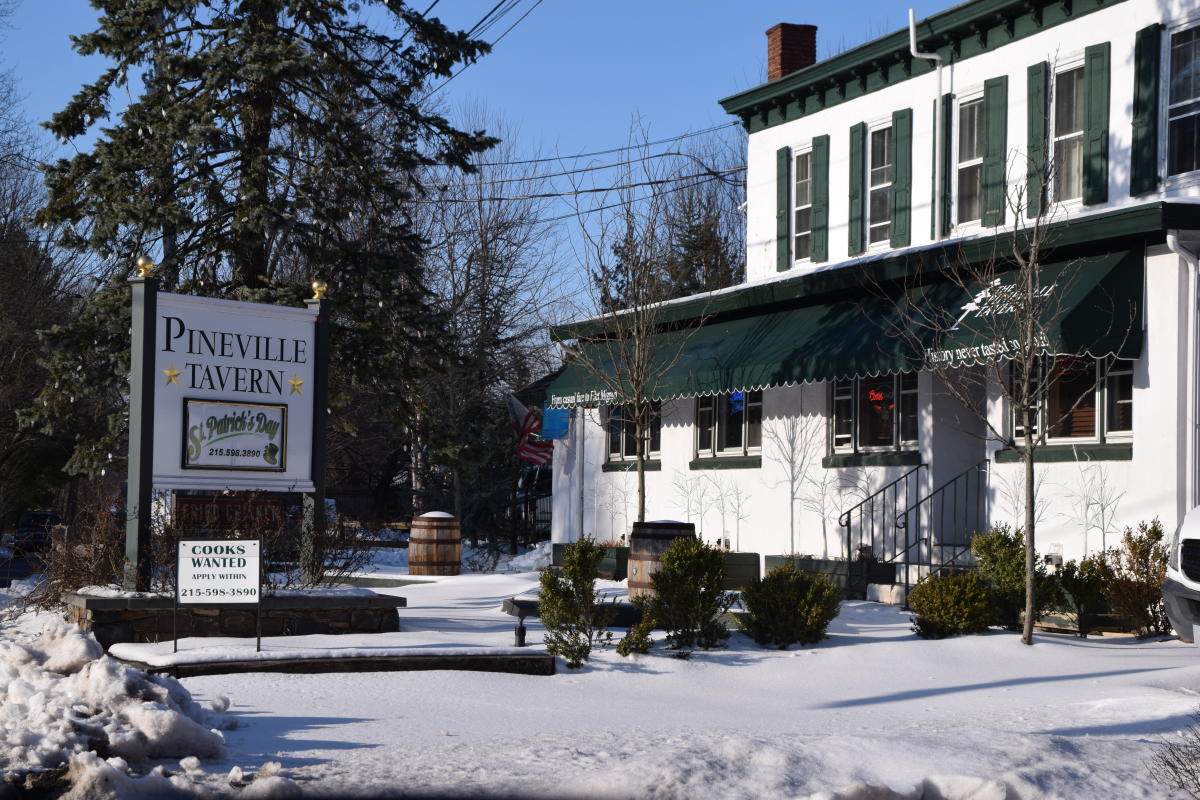 After lunch, we couldn't pass up the opportunity to stop at two antique shops. Just next-door to the Pineville Tavern is Makefield Collection of Antiques & Art and across the street is Rebecca Daniels Antiques and Collectibles. We browsed their decorative furniture and vintage knick-knacks before continuing our journey.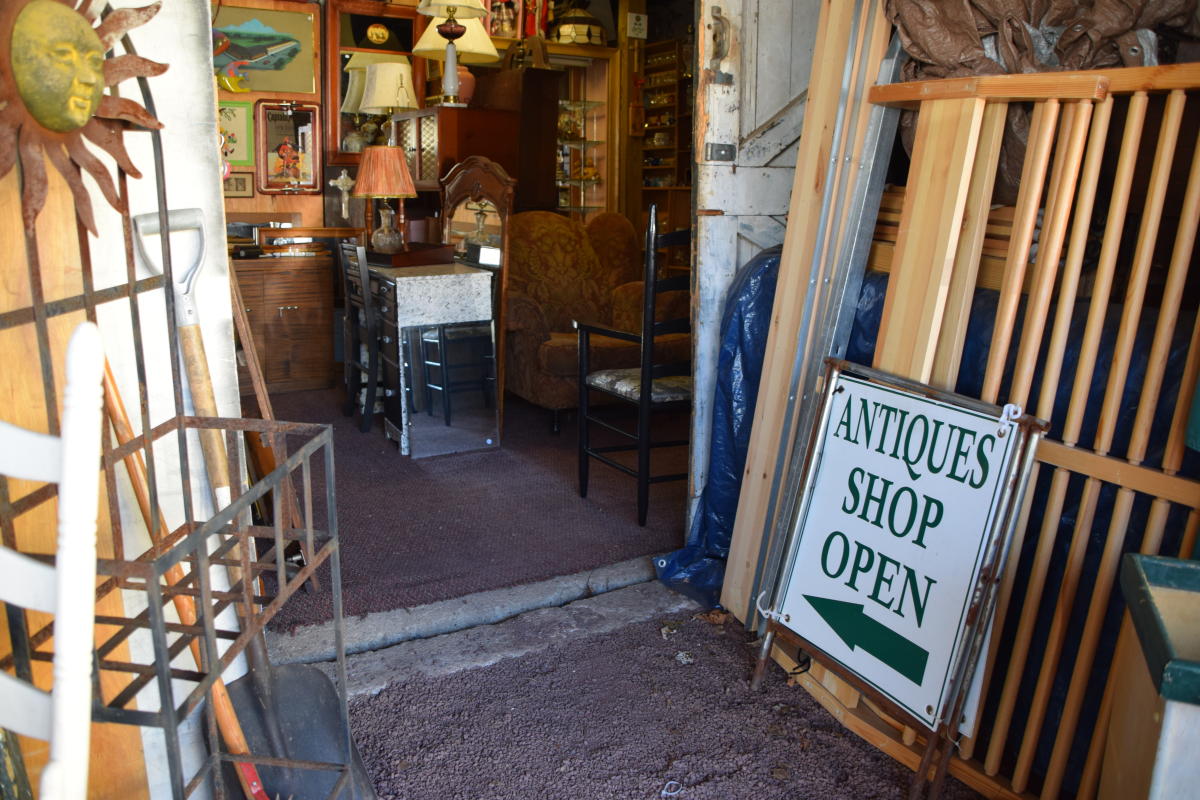 Our next stop was Buckingham Valley Vineyards. This laid-back winery was founded in 1966 and boasts a large variety of wines from dry to sweet and from red to rose and white. I'm a fan of fruity wines, so I enjoyed their selection of fruit wines, including strawberries, raspberries and blackberries. One piece that made our experience here unique is that this winery is a pick-your-own, pour-your-own. You select the wines you want to try and pour them yourself into your souvenir Buckingham Valley Vineyards wine glass. This allowed us to go at our own pace and customize our experience to our individual tastes. After our tasting, we took a self-guided tour of their wine cellar.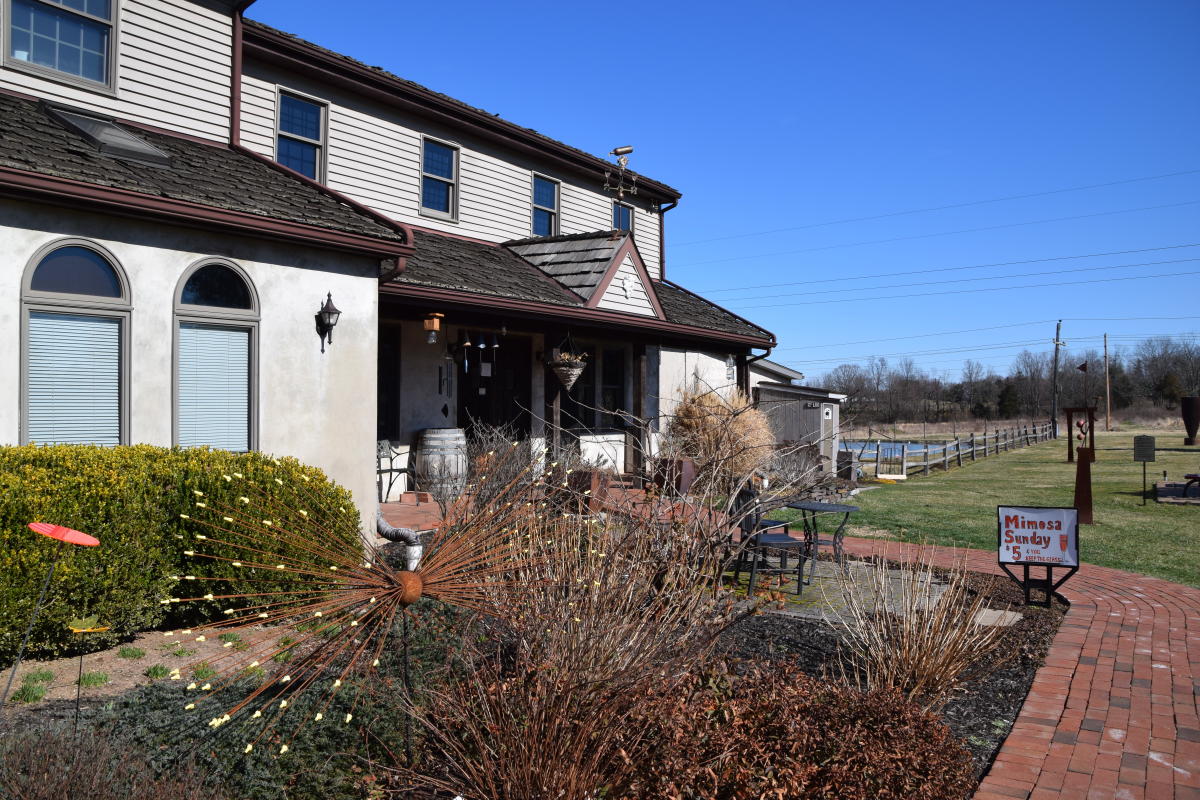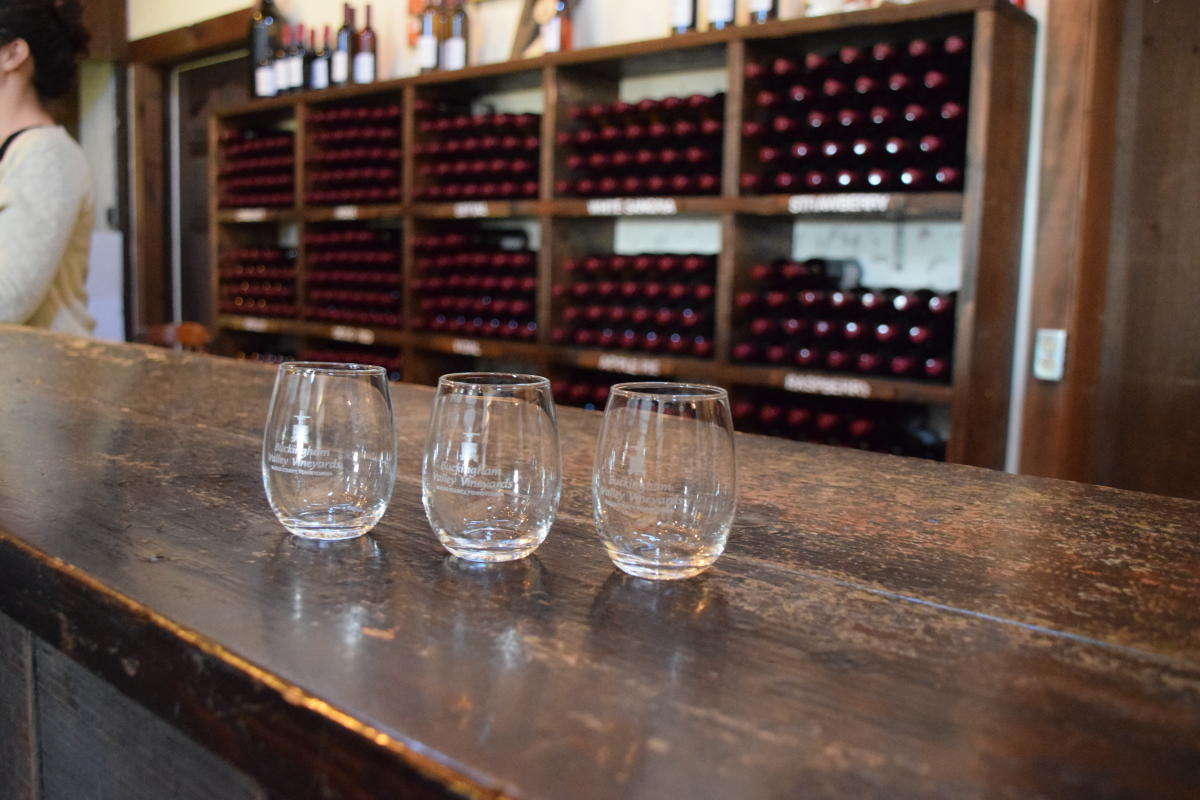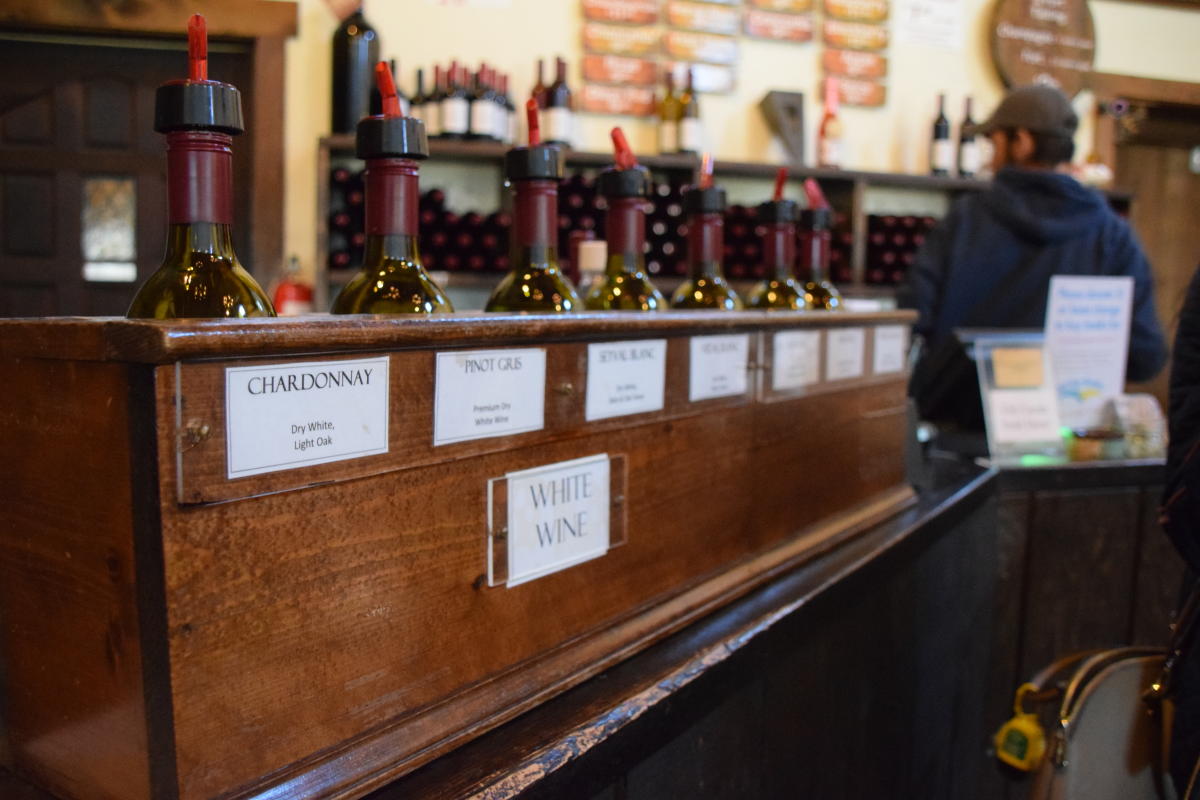 Our last stop for our wining and dining day was Wycombe Vineyards, the driest winery in Bucks County. Entering this vineyard estate feels like being invited over a family member's home for dinner. The welcoming owners and cozy tasting room make for an intimate environment where you can't help but relax and have fun. This winery has been family owned since 1925 and my personal favorite touch is the family portraits featured on each bottle of wine. After our tasting, we took a walk through the picturesque vineyard. We plan to make a trip back in the warmer months and have a picnic among the vines.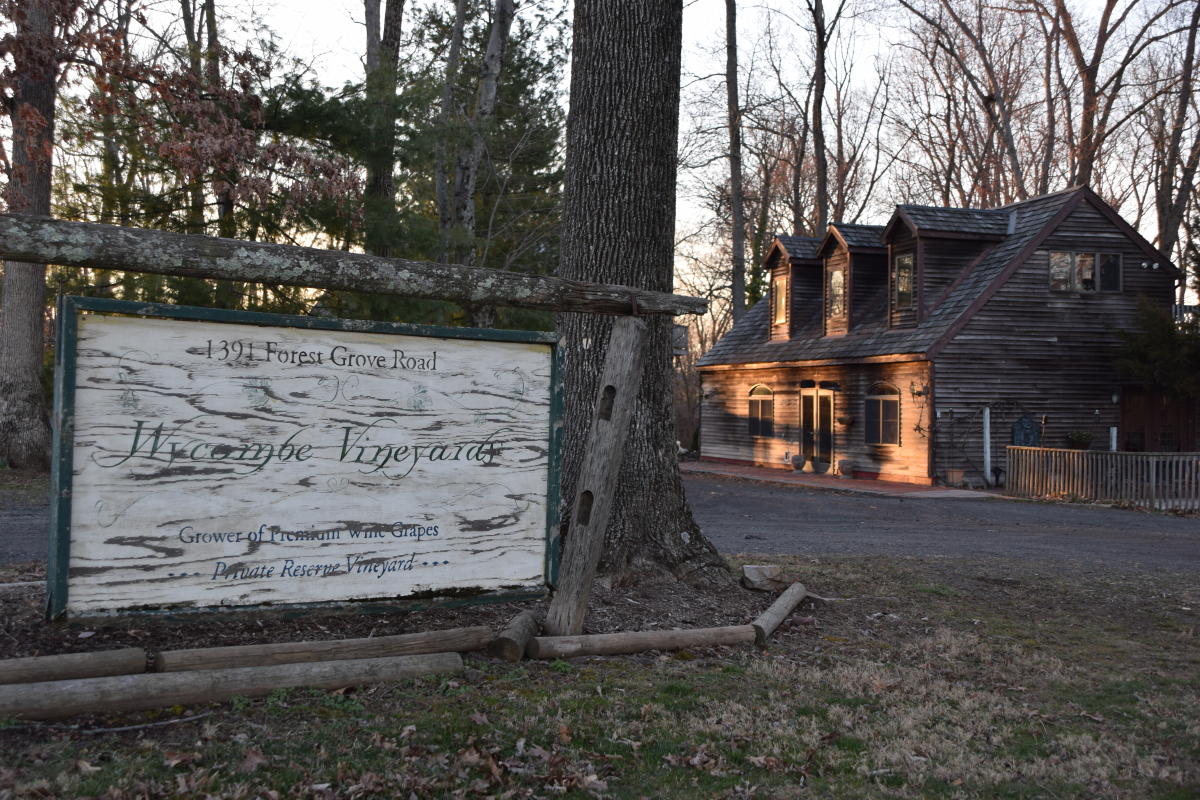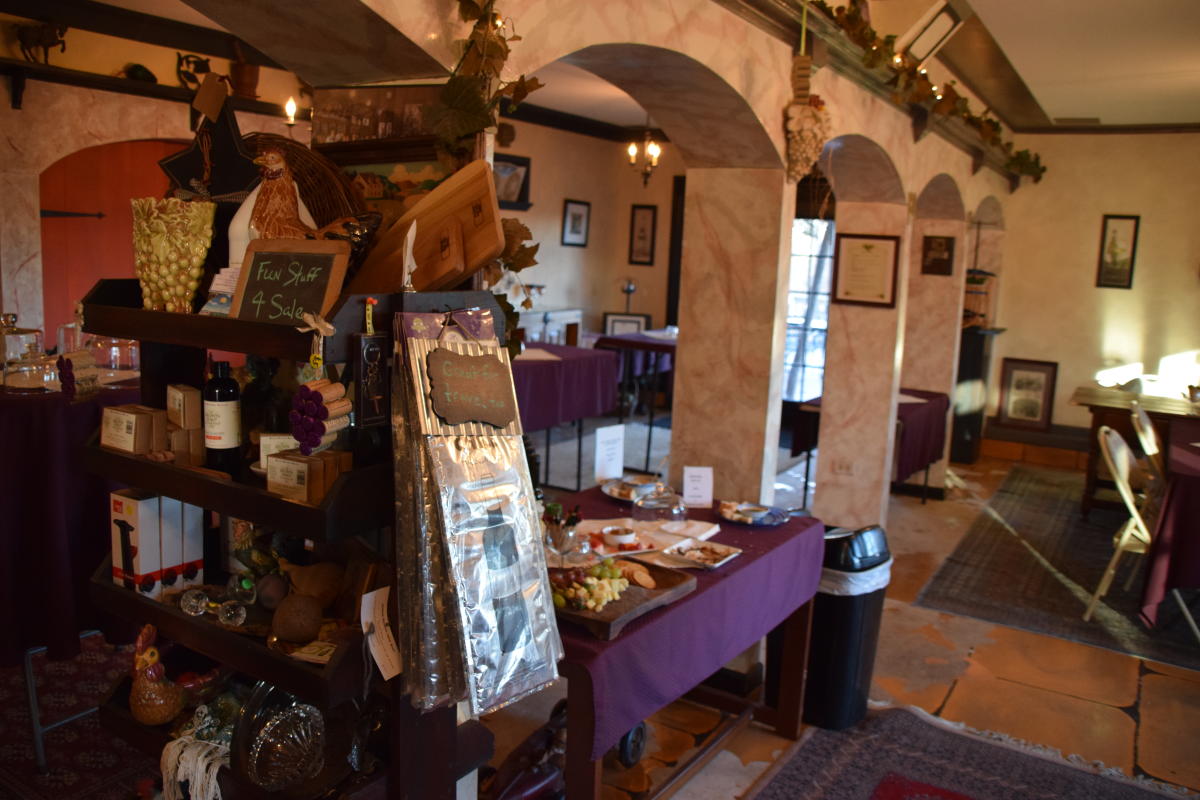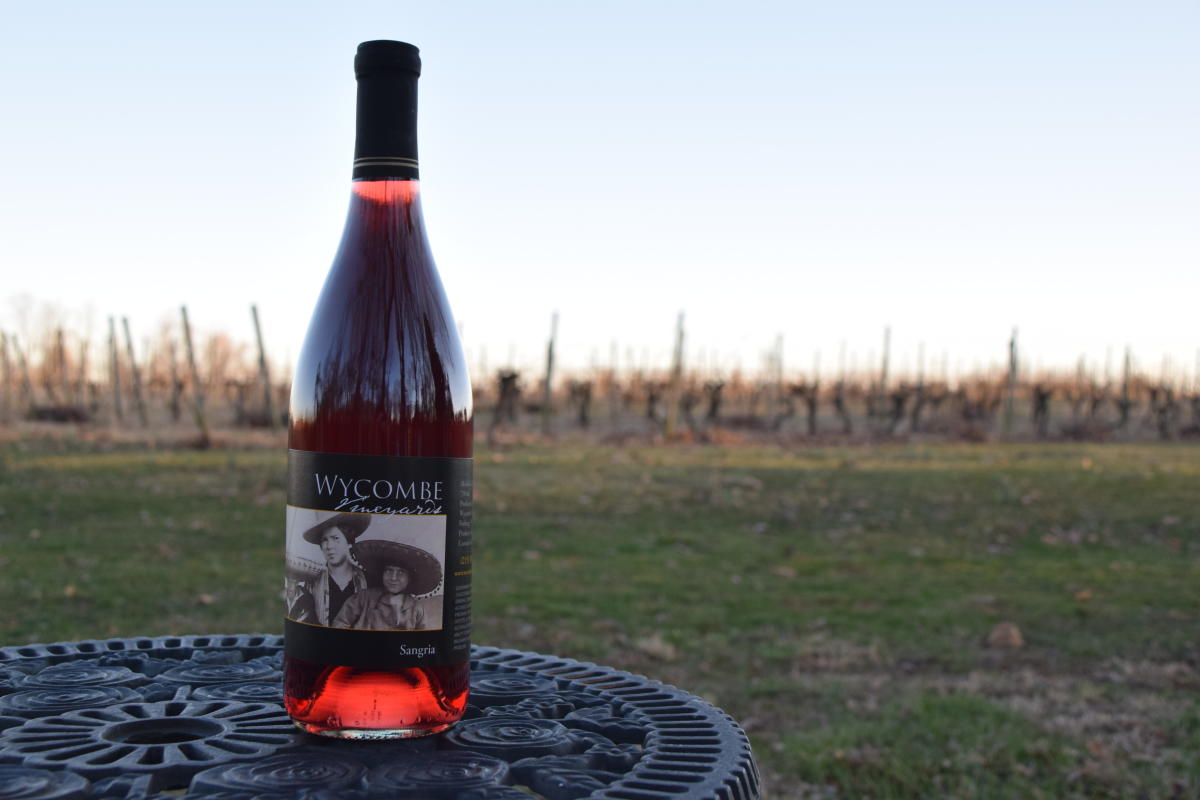 So we sipped and we tasted and snacked our way through the Bucks County countryside. A day filled with fine wine, but most importantly, a day filled with laughter between good friends. And as we strolled through the vineyard and the sun began to set, we decided, "Who needs Napa Valley?" We've got it all right here.