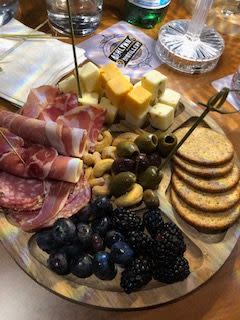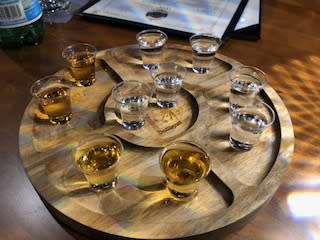 If you are looking for something interesting and new, head on over to Ashlynn Distillery located in Morrisville. You will be surprised when you walk in and see the atmosphere of the bar with its 75-year-old reclaimed barn wood, accented with glowing honeycomb-style shelves lined with Ashlynn's bottles. What's great about this small town in Pennsylvania, is that not only is it historical in nature, dating back to the 1600's and the oldest borough in the county, but it is also home to the Delaware Canal Towpath, one of my favorite places to go with family and friends. The towpath runs from Easton to Bristol and is 60 miles in length with the distillery sitting right on the canal's path.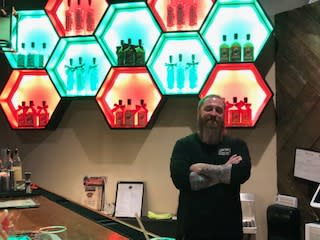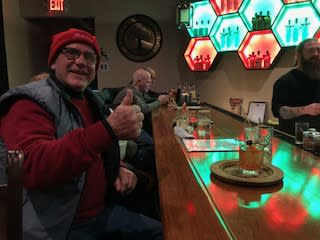 Ashlynn Distillery is a must stop for an outing with your adult family and friends! It is an independent distillery that makes small batch premium spirits including Summerseat Vodka, Ashlynn Bourbon, Whiskey, Rum and other seasonal spirits. There is much evidence that the owners share a love of local history. Summerseat Vodka was named after the house where Robert Morris and George Clymer, both signers of the Declaration of Independence, once lived. Even the General himself, George Washington, used Summerseat in Morrisville during the Revolutionary War as military headquarters! This quality vodka is the first triple blended vodka in the world, using corn, rye, and beets and nothing artificial.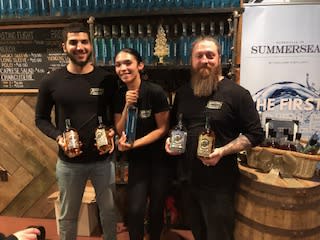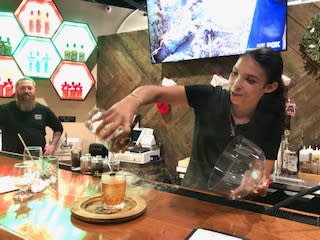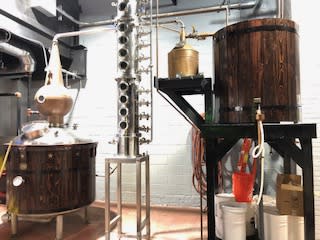 My daughters, husband, and I decided to give this old industrial building, turned into a hidden gem of an establishment, a try. It certainly did not disappoint! We were greeted by warm and friendly staff members with a beautiful and tasty charcuterie board filled with berries, cheeses, cashews, tasty meats, crispy crackers, and seasoned olives. It was delightful! Kat, the Tasting Room Director, put together a tasting flight for us. My favorites were the Caramel Apple Whiskey and the Espresso Infused Bourbon. What is both fun and interesting about Ashlynn is that we happened to show up on a date where there was a "December pop-up" menu filled with surprises just for that day! One of the most interesting combinations in my opinion was the Pumpkin Espresso, featuring Summerseat Vodka, fresh espresso, coffee liquor, and house-made pumpkin syrup, shaken and served with coffee beans-yum!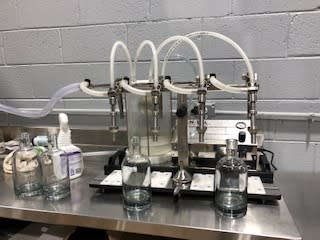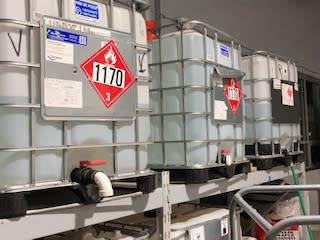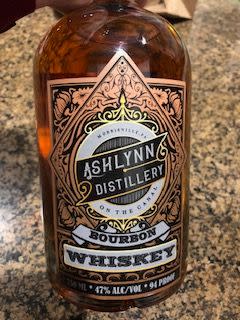 The ingredients used at this establishment are sourced locally. After touring the upstairs, it is evident that the owners pride themselves in creating craft spirits with both old world and new world techniques. We were lucky to witness behind the scenes all of the equipment and tools used to contribute to the success of this business! It is such an interesting and time-consuming process.  We will certainly be back for more after hearing about the events that will be happening in the near future. Just recently there was a Comedy Show and Secret Holiday Cocktail menu that was released. Upcoming events include an Open Mic Night, Magic Show, and Cigar Night. The owners plan to name future releases of whiskey, vodka, rum, and bourbon after landmarks and historical figures from Morrisville. The bartending staff was both friendly and efficient, keeping the waters full and treating us like we were at home. Take your friends, parents, a date, or yourself to Ashlynn Distillery on the Canal. This spot is a must-see, must-experience distillery located in the small town of Morrisville in the beautiful county of Bucks!