Every corner of Bucks County is brimming with historic landmarks and pre-revolutionary sites, echoing stories of the area's – and our nation's – past.  Discover these stories and how they shaped the region in this 10-mile bike route through Doylestown, featuring stops at six historic sites along the way.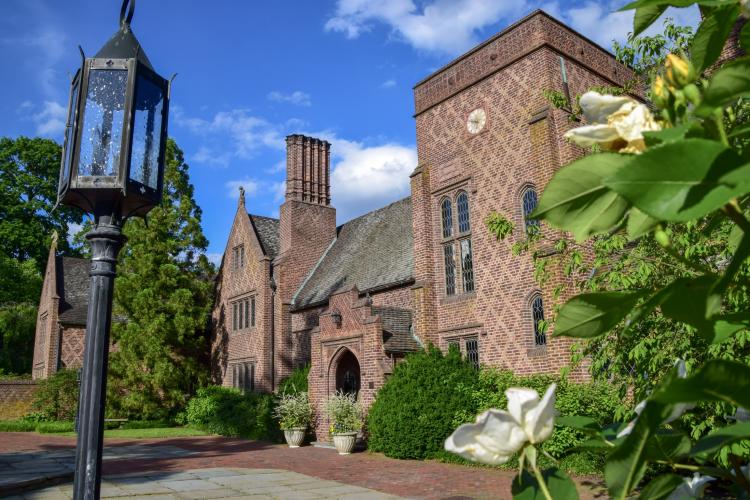 This beautiful former home was built for Doylestown residents William (brother of Henry Mercer, Fonthill Castle and Mercer Museum) and Martha Mercer in 1927. After William and Martha died, the property became a monastery, then a drug rehabilitation center and was eventually abandoned. Heritage Conservancy began restoring the mansion in 1987, and it is now home to the organization and also serves as a stunning event venue that supports the Conservancy's mission of preserving and protecting Bucks County's natural and historic heritage. Heritage Conservancy will hold a group ride and tour this fall. Visit their website to stay tuned for the date of the Tour De Heritage.
Stop 2: Doylestown Crossroads (Main Street and State Street)
Doylestown's shop-lined streets and quaint restaurants all started out as a single crossroads in the 18th century. The intersection marked the location of a roadside tavern operated by the Doyle family, who gave their name to the town. Later, the Fountain House (hotel) was built on this site, and today houses the town's Starbucks. Also in this intersection is the Doylestown Inn (1871) and the Lenape building (1874), which was originally constructed to attract business to the area and includes dramatic elements of the Romanesque Revival style and Classic Greek Revival styles.
Stop 3: Hart's Woods (Central Park)
Hart's Woods is an 18-acre Oak-Beech forest between Doylestown's Central Park, 611 bypass and route 202. The forest is one of the best examples of a climax forest – meaning it has reached the final stage of ecological development, perpetuating itself and changing gradually over a long period of time – in eastern PA.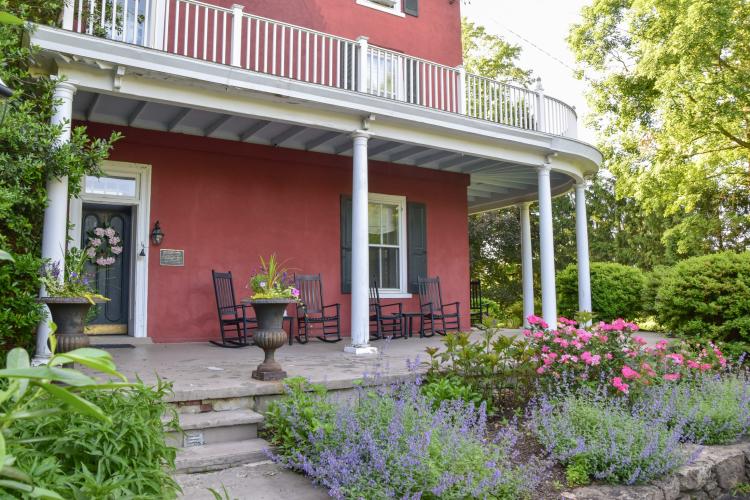 Stop 4: Oscar Hammerstein House (Highland Farm)
Some of Oscar Hammerstein's greatest works, including Oklahoma, Carousel, South Pacific, The King and I and The Sound of Music were written at this farm. In 1940, the Broadway lyricist and his wife purchased the property where Hammerstein did most of his writing, establishing himself as one of the most influential authors of musical plays in the history of American theater, until his death in 1960.
Stop 5: Fulgham Property (Happiness Farm)
This property is a prime example of a 19th century Bucks County farmstead with its architectural integrity and contextual landscape. It was constructed around mid-century and expanded in the late 19th century and early 20th century. It has become a fixture of the landscape along Route 313 in Doylestown.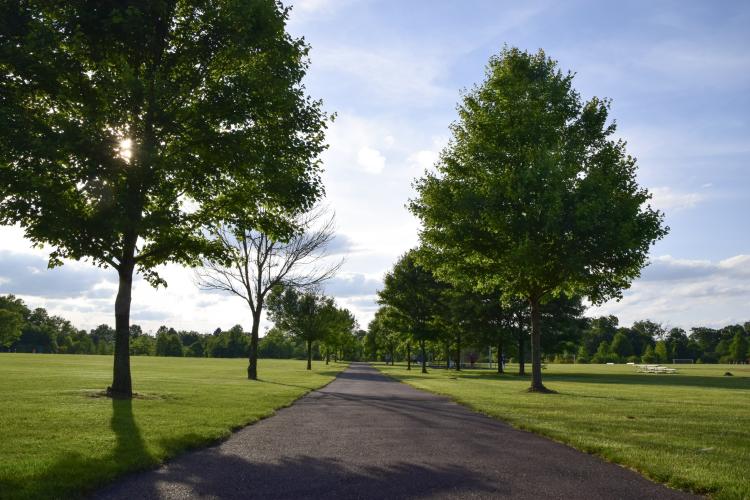 Stop 6: George M. Bush Park
Located at Burnt House Hill Road and cold Spring Creamery Road, this 45-acre park is Buckingham Township's largest park. It is named for George M. Bush who helped create one of the most successful open space programs in the country: the Buckingham Township Open Space Program.
Want to experience the ride on the official guided tour? Heritage Conservancy will hold a group ride and tour this fall! Click here for more info and stay tuned for the date of the next 'Tour De Heritage!'