Making the move from one town to another can be a daunting task. As you can imagine, relocating across the pond from the United Kingdom to the United States is even more daunting. This was certainly a huge adventure for us as a family. Yet, along the way, we discovered a few gems in Bucks County that are very reminiscent of England! Here are 5 places in Bucks County that remind me of home.
Growing up on the South Coast of England there were always opportunities to explore the beautiful and historic New Forest. Luckily Bucks County has many scenic parks and trails to enjoy. One of our particular favourites is a hidden gem located in Lower Makefield! 5 Mile Woods is a lovely, quiet 285-acre nature preserve with winding paths through huge trees that tower above you. It is a great place for both a rainy day or a hot summers day as the trees provide the perfect canopy.
On the 1.9-mile loop trail, I allow the kids to lead the way across jutting tree roots and paths made from planks of wood. 5 Mile Woods is great to explore with many signs of wildlife, ample parking, restrooms and trail maps.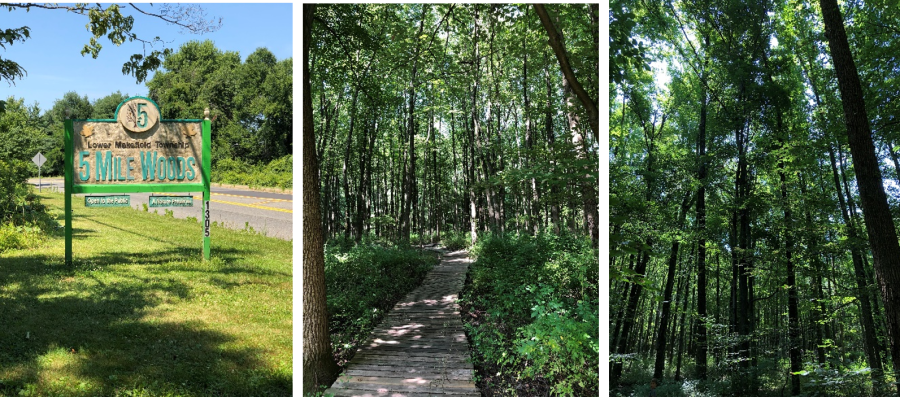 One of my favourite family days out in England is a day at the races. We lived in close proximity to Goodwood Racecourse and have many fond memories watching the horses. So, I was certainly intrigued to find that Parx Casino hosts family friendly racing events! On a nice day, we love watching the horses' parade around the paddock before heading to the track to see them gallop by. The picnic grove provides plenty of space for everyone including shaded pavilions, tables with umbrellas, a gazebo bar and a play area.

Growing up in Britain, it's not unusual to find a pub on every corner. Our family always enjoys the chance to get out to a local establishment, especially one that can cater to everyone's needs. The Stone's Throw is the perfect place for a relaxed evening. You can grab a local wine, craft beer or signature cocktail and sit inside the cozy pub or head out to the terrace where there is plenty of seating amongst the shrubs and flowers. Saturday nights from May to August, you will find live music to enjoy, as well as a lovely play area to keep the children entertained. There is also a market, deli, and Uncle Dave's Ice Cream if you're looking for a bite to eat.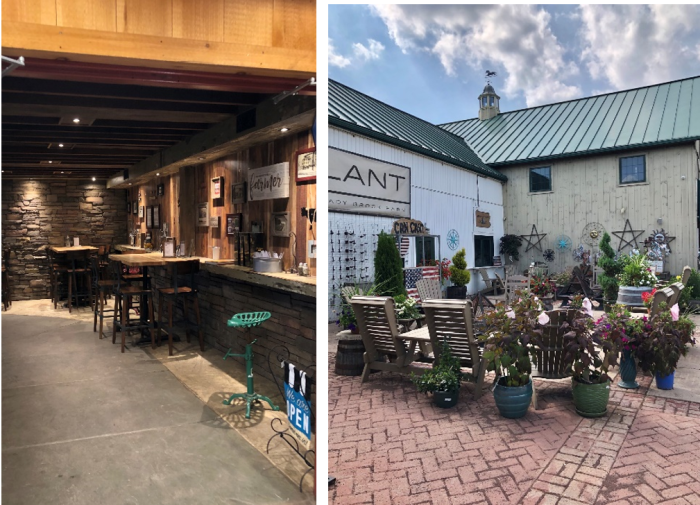 If you're in need of a sweet treat or a cake for a celebration, head over to Cramer's bakery in Yardley Borough. In England, local bakeries are always a great place to find a delicious cake, pastry or bread. When I tried Cramer's for the first time, I knew we would be back for more! Their Sesame Street themed cupcakes are always a hit with the children.  And I can never resist purchasing a chocolate chip scone that goes perfectly with a cup of tea! All their sweet treats taste best whilst watching the wildlife just across the road at Lake Afton.

Growing up near the coast, I always enjoyed finding interesting spots by the water. Bucks County provides many opportunities to discover the delights of the Delaware canal. The 60-mile state park towpath is a great place for walkers, runners and cyclists. You can never fail to spot signs of wildlife every time you visit. We've seen herons, turtles, geese, butterflies, deer and even bats! The historic canal towpath also caters to many needs including those that want a short stroll with a stroller or those that want to go for miles. There is always something new to discover and people to meet along the way.