It's no secret that Bucks County is home to a considerable amount of history. If you take a drive there, you are bound to pass an old barn, a historic home or a covered bridge. There are remnants of yesteryear scattered all throughout the area and I've always enjoyed taking a look at the past. As a recent homeowner, I am looking for a few unique furnishings, so I asked my parents to accompany me on an antique tour of some spots in Lower and Central Bucks County.
I'd suggest heading out early for a day of antiquing in Bucks! Saturday is typically one of my favorite days to go and in the past, I have had the pleasure of exploring Doylestown, Quakertown and other gems in New Hope, such as Rice's Market and Cryer's.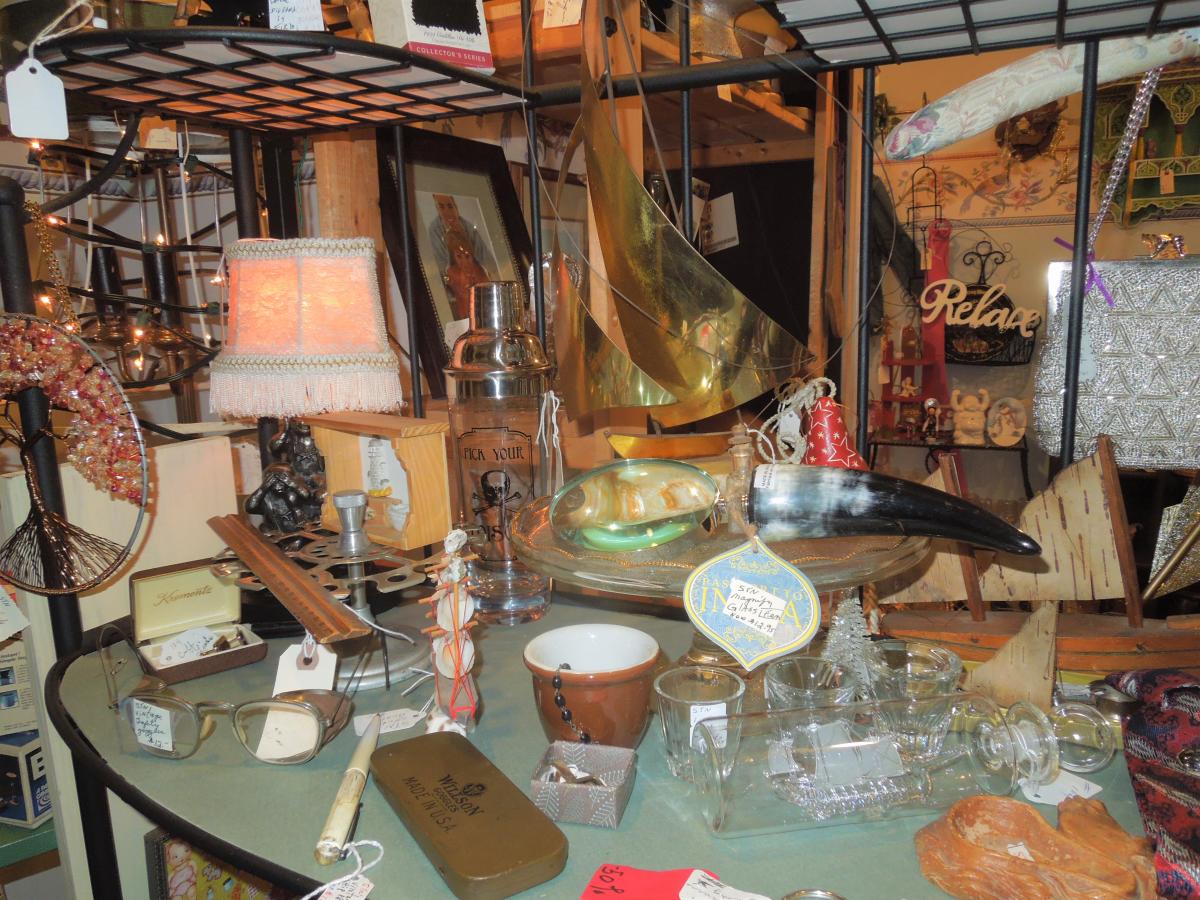 Our first stop was Kat's Antiques on Bristol Pike in Croydon. Upon entering, we were promptly greeted by a dark haired, smiling woman (the manager), who explained that there are two floors and encouraged us to reach out to her with questions. I was immediately appreciative of her customer service and felt at ease as we wandered about. The store is deceivingly large, and while the antiques are abundant, I enjoyed the way that they were organized and displayed.
A dressing table, painted in a Marie Antoinette era shade of blue, was adorned with colorful jewelry and an ornate gold mirror. Adorable vintage clocks ticked atop wooden tables as their neighboring multicolored globes perched on their axes and I pondered how much the means of tracking time and terrain have evolved. Upstairs, we encountered various types of toy trucks, original Milton Bradley board games and clean, crisp roller skates; all of which were childhood staples for myself and my parents, despite the 25-year age difference.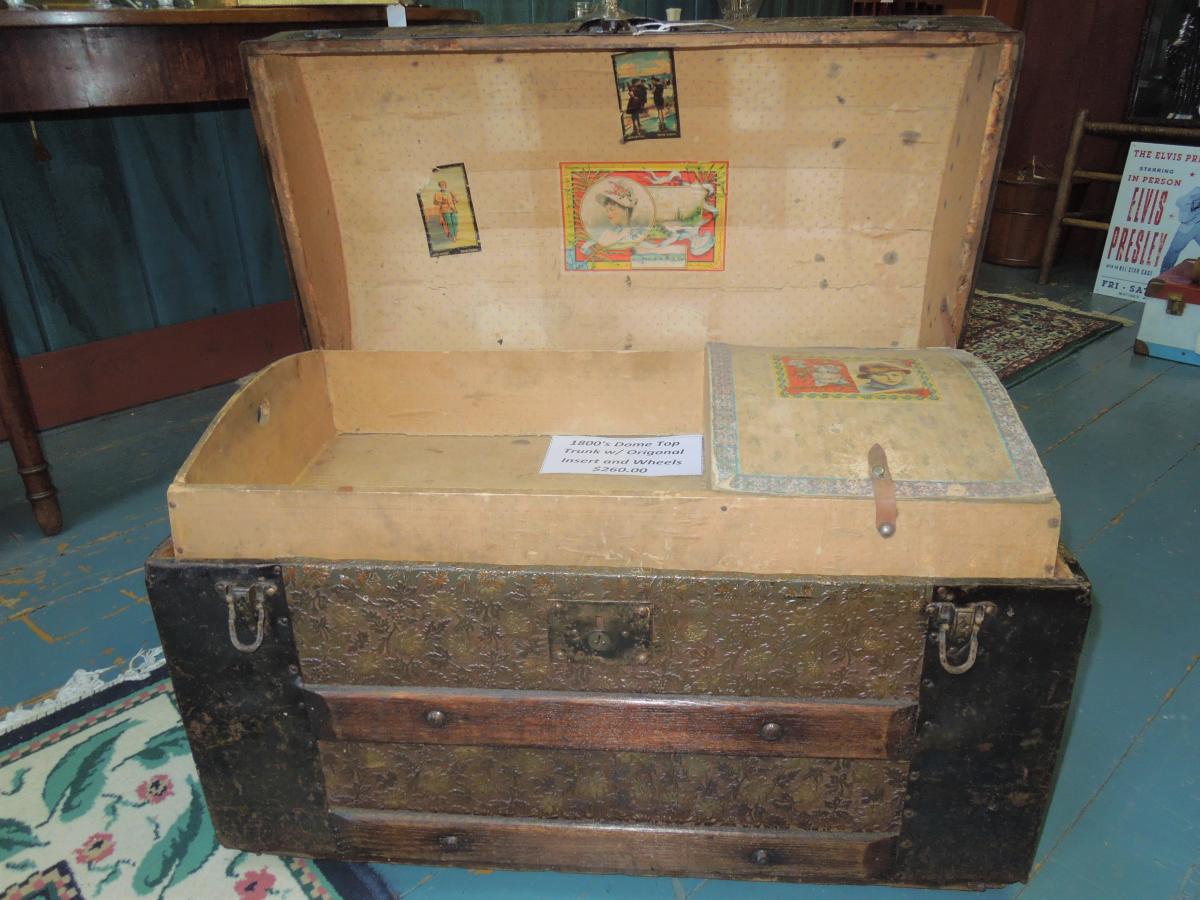 One thing that stood out to me was an original trunk from the 1800's; it's inside embellished with lithographs from New York and beyond. That's the thing about antiques...they all have a story...some of which will always remain a mystery. If you plan on visiting Kat's Antiques, I'd suggest allowing yourself plenty of time to browse around. I didn't anticipate spending almost an hour there, but I was happy that I did!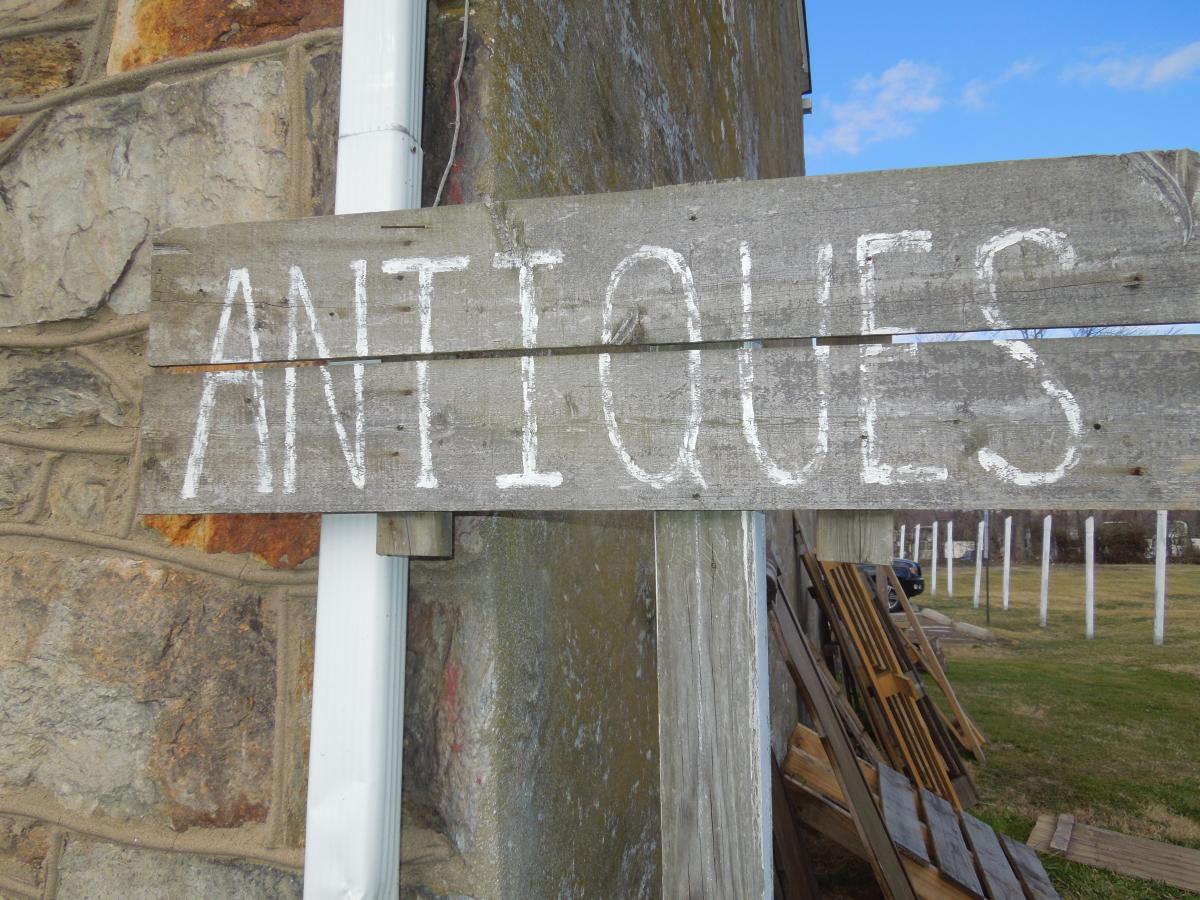 Our next stop was Fab Finds Vintage Thrift, an upcycling gallery in Fairless Hills that boasts a great collection of vintage ladders, windows and reclaimed wood. These have become increasingly popular due to DIY projects and the "farmtastic" design style (think Joanna Gaines from Fixer Upper!) You can really let your imagination run wild at Fab Finds...or, you can consult Pinterest if you need some additional inspiration! I wish that I would have stopped by there while I was wedding planning, so definitely check it out if you are looking for some rustic decor.
Our third stop of the day took us from Fairless Hills to Feasterville, where we popped in to the Brownsville Antique Center. Like Kat's, this place is quite large and is split into two separate buildings.
In the rear of the parking lot, there is a carriage house, where the vintage bed frames, dining tables, chairs and mirrors live. Upstairs in the carriage house, we marveled at an equally shiny red Radio Flyer wagon, the same brand my grandmother purchased for me when I was a child. A large, pink bird cage was housed next to an even larger Seeburg stereo jukebox, apparently where a Jimi Hendrix album was laid to rest.
At certain points, it felt as if we were in a museum of vintage tin and spice containers...and it was interesting to see how marketing has changed throughout the years. We passed a collection of Louisville sluggers and rustic watering cans and as we traversed the creaky stairs, I wondered how many home runs the bats hit out of the park and how many flowers the cans had encouraged to bloom. The Antique Center also had a considerable amount of depression glassware, all of which was displayed in beautiful shades of pink, purple, green and cream; the afternoon sun illuminating them and highlighting their detail.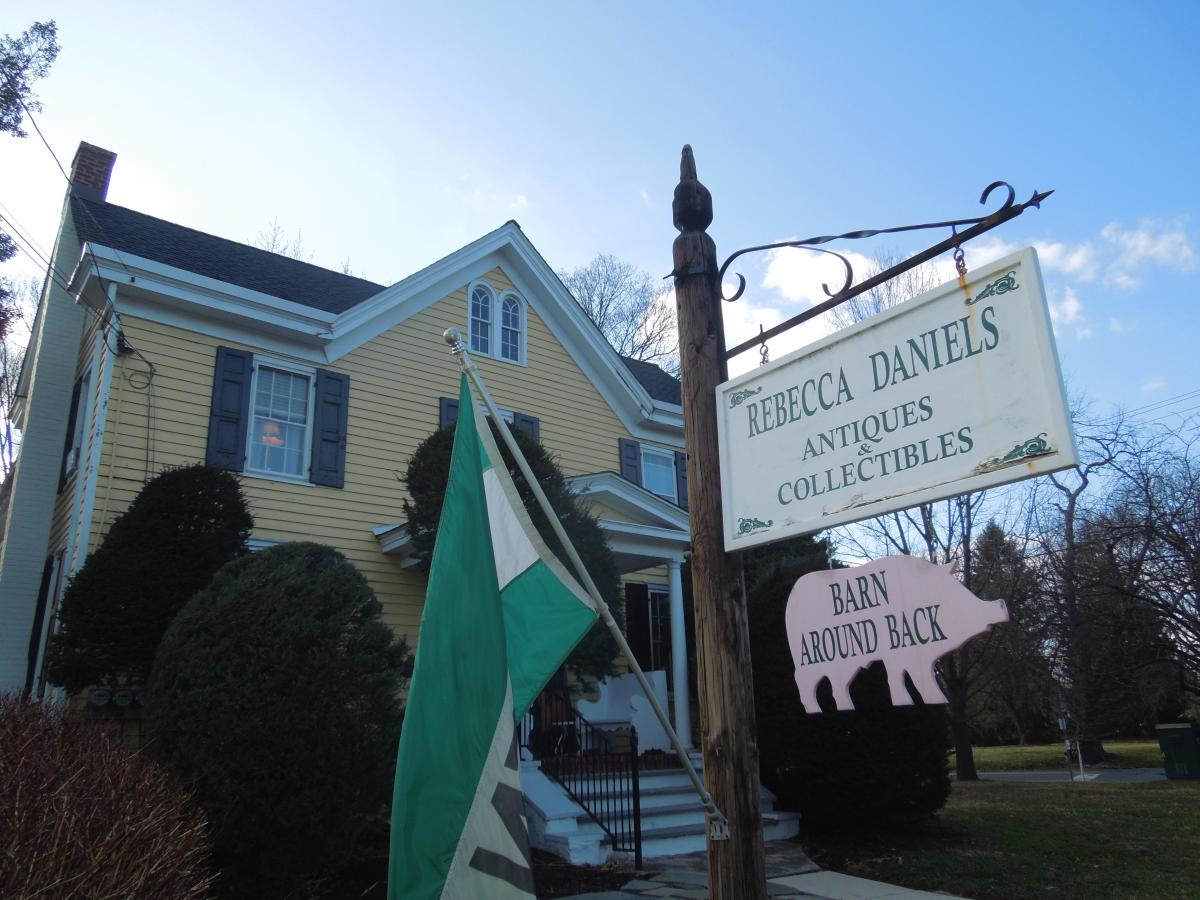 Our fourth and final stop on our Bucks County antique tour brought us to Rebecca Daniels Antiques and Collectibles. Located on Durham Road in a barn, Rebecca Daniels offered a large selection of vintage clothing, doors and tons of kitchen decor.
Antiquing can be extremely costly or inexpensive, depending on what you want or need. On that particular Sunday, I only spent $5.00, but I left with a ton of ideas for my home. More importantly, the moments that I shared with my parents, laughing, smiling and enjoying the memorabilia...are priceless.