When I first visited the Galvanized America Inn and Art Gallery in Pipersville, there were two things that immediately stuck out to me: its central location to so many of Bucks County's most popular attractions and how the picturesque property makes you feel like you are in your own little private oasis. I could easily see why people come back time and time again to stay at the inn, and I was so excited to learn more about it from owners Ed and Sherri Bennett for the latest episode of the From the Locals podcast.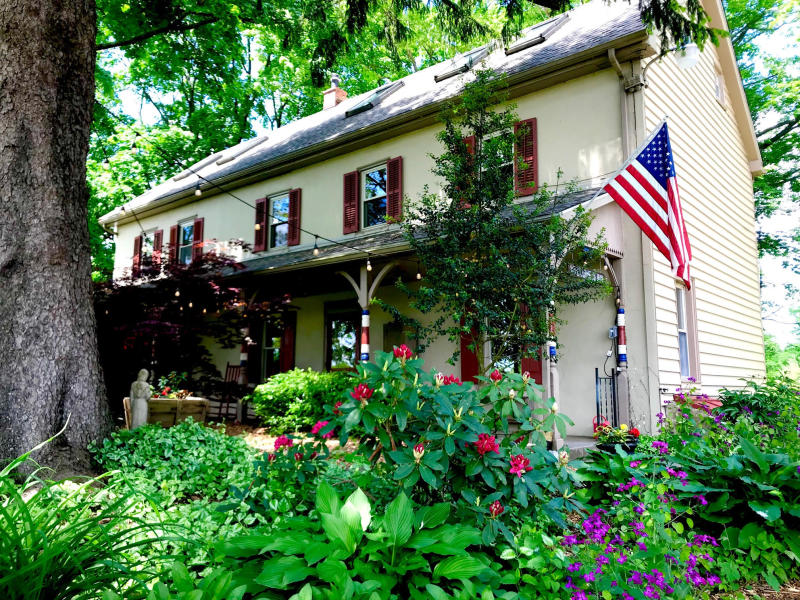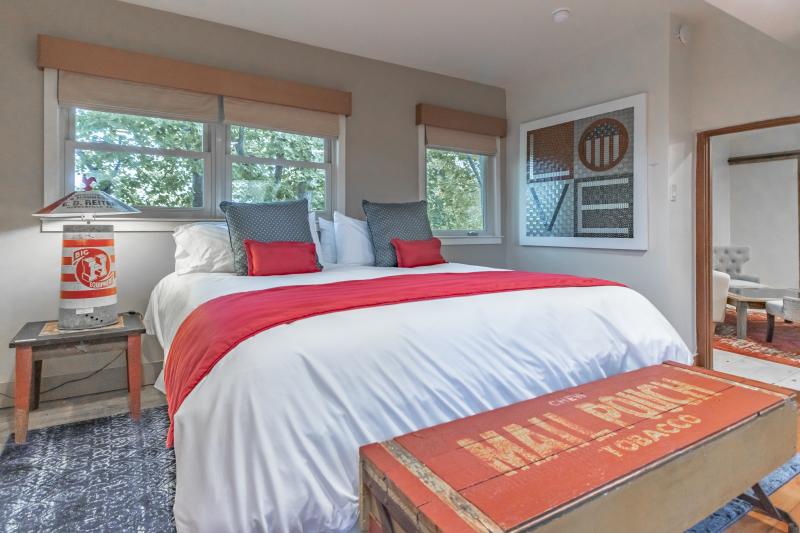 Ed, a classically trained artist, and Sherri, a local school teacher, only bought the property a little over three years ago. Ed discovered the property on his way home from work and although him and his wife weren't specifically looking to open a B&B at the time, Ed was captivated by the historic farmhouse, beautiful grounds, and 18th century bank barn. The couple loved staying at bed and breakfasts and after touring the property, they knew it would make the perfect inn. Ed also envisioned making the barn into a public art gallery to house his and other local artists' work.
After about a year of renovations, the two opened their doors to guests in May of 2018. Guests can stay in one of four suites and enjoy a complimentary glass of local wine upon arrival, daily gourmet breakfast, an in-ground swimming pool, a fire pit, a patio, and over six acres of gardens and landscaping.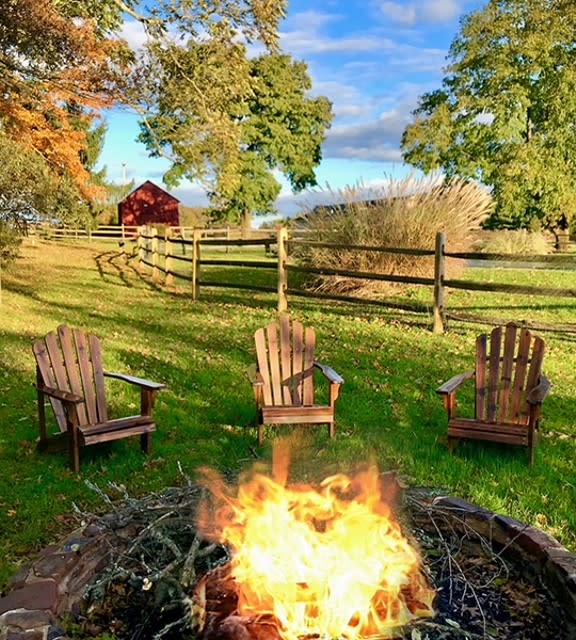 The inn also features many of Ed's original works, including his innovative razor-blade art: paintings that are unconventionally made from the coloring and organizing of hundreds of individual razorblades. A single painting can take him close to 100 hours. 
One of Ed and Sherri's most recent additions to the B&B's offerings are micro weddings. From Friday to Sunday, couples can rent out the entire inn, enjoying a rehearsal dinner, intimate ceremony, and Sunday breakfast before departing. The Inn can accommodate close to 20 people for a ceremony and up to eight overnight guests.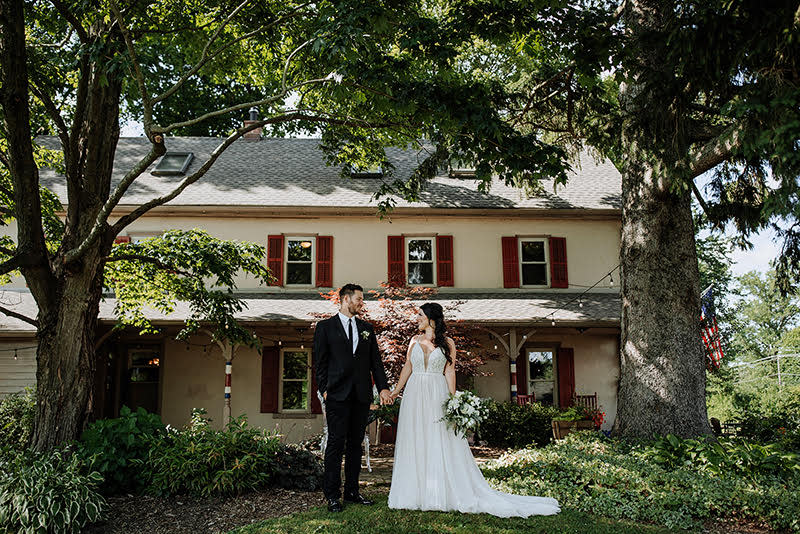 Besides the breakfast, one of my favorite aspects of the Galvanized America is that it sits in such a convenient location for so many Bucks County attractions. Within 15 minutes, guests can find Doylestown, Peddler's Village, Ralph Stover State Park, Nockamixon State Park, Peace Valley Park, the Delaware River and towpath, and several wineries, breweries, museums, and antique shops. In addition, the inn sits along the Bucks County Wine Trail, Ale Trail, and Sweet Spots Trail. 
For those looking for a boutique B&B experience while being in the heart of it all, the Galvanized America Inn and Art Gallery is the place! For more information on the B&B or to book a stay, visit galvanizedamerica.com.

Subscribe to From the Locals and hear the full Galvanized America Inn and Art Gallery episode here or on Apple Podcasts, Spotify, Google Podcasts, iHeart Radio, and Stitcher.