Nestled on a quiet hillside, overlooking the lush Peace Valley Park and Lake Galena, sits one of Bucks County's hidden gems. Enter the gates to the Peace Valley Lavender Farm, and the rows of purple buds, storied wooden barn, and calming scent of lavender makes you wonder if you've traveled to the Provence region of France. This beautiful destination is the vision and work of Patti Lyons and her husband, George Lyons, who built the farm and gift shop in New Britain Township, Pa. over 20 years ago. For the full story on how it came together, we invited Patti to join us for the latest episode of the From the Locals Podcast (listen to it here).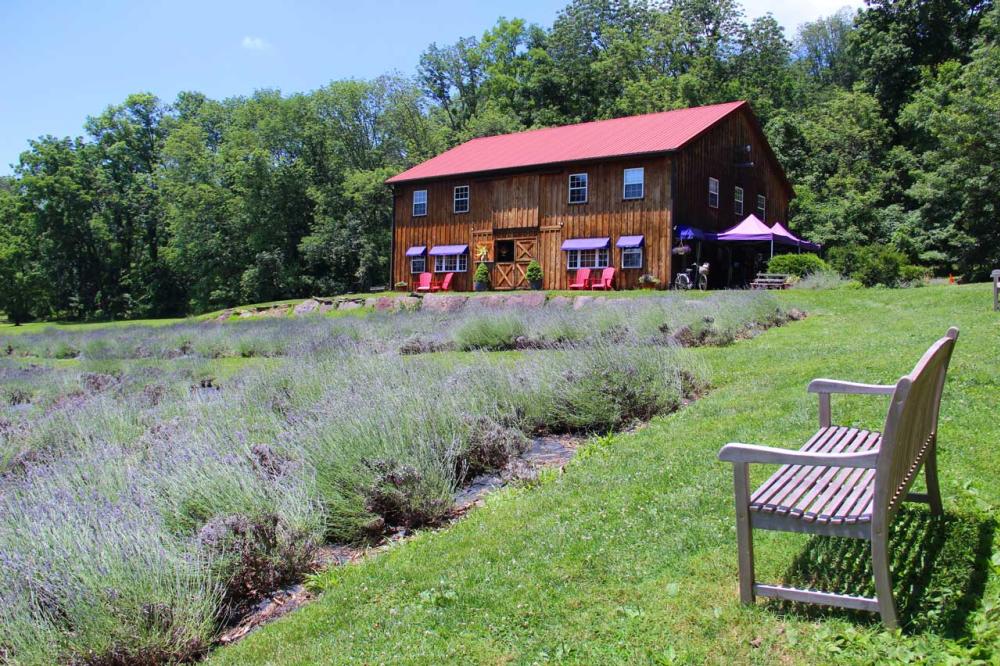 Patti and George were working at a natural food market in San Diego, California, when they decided to look for an apprenticeship that would allow them to get experience working on a farm. They came across an opportunity in Perkasie, Pa. and made the move to across the country to Bucks County in 1991.
Patti said that while they gained some great experience, they dreamed of having a farm of their own and after the apprenticeship season was over, they started their own organic vegetable farm and the first CSA in Bucks County. Shortly after that, they decided to focus on greenhouse growing and began selling specialty salad greens to restaurants in New York City and Washington D.C.
The business was successful but they were interested in narrowing their focus and getting away from the year-round farming that comes with working in greenhouses. Patti and George were driving in the car when she had a vision of a lavender field. She immediately knew that would be their next venture and when George learned that deer weren't keen on eating lavender, he was sold.
In 1998 they bought the property where the lavender farm sits today and spent the first year developing the farm, including building their iconic wooden barn and gift shop. At the end of 2000, they opened their doors.
Today, the Peace Valley Lavender Farm is one of the most unique places in the county. On top of sitting among the picturesque rows of flowers, people can visit to pick their own lavender, take a tour, or shop the incredible variety of lavender-based products created from the flowers grown on the farm. Just some of the items they have include aromatherapy mist, lavender-infused honey, furniture oil, culinary lavender, heat/cold packs, and the most beautiful gift baskets.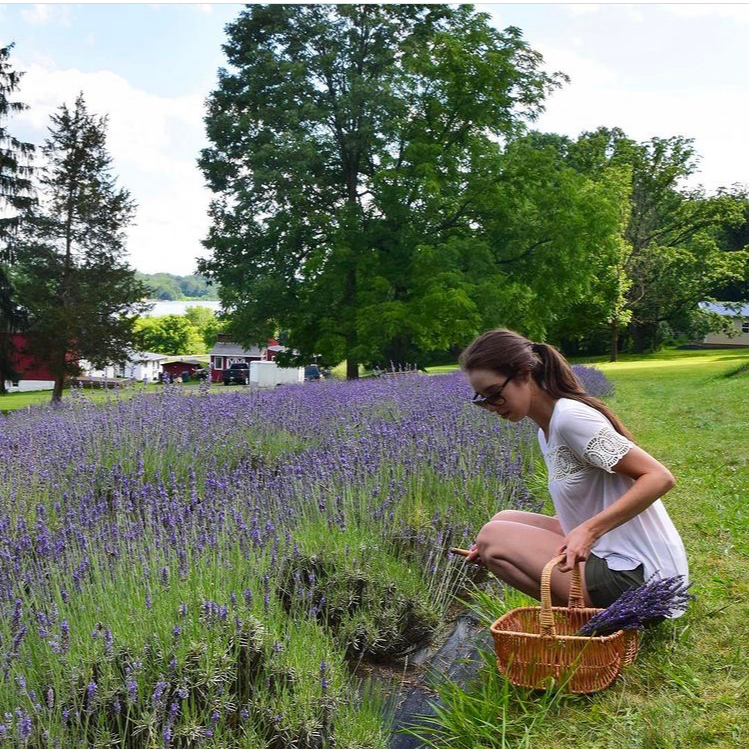 You can shop a selection of the products and learn more about visiting their farm on their website. To hear more about Patti and George's story, listen to the full podcast episode here on Apple Podcasts, or on Spotify, Google Podcasts, iHeart Radio, Stitcher, and visitbuckscounty.com.