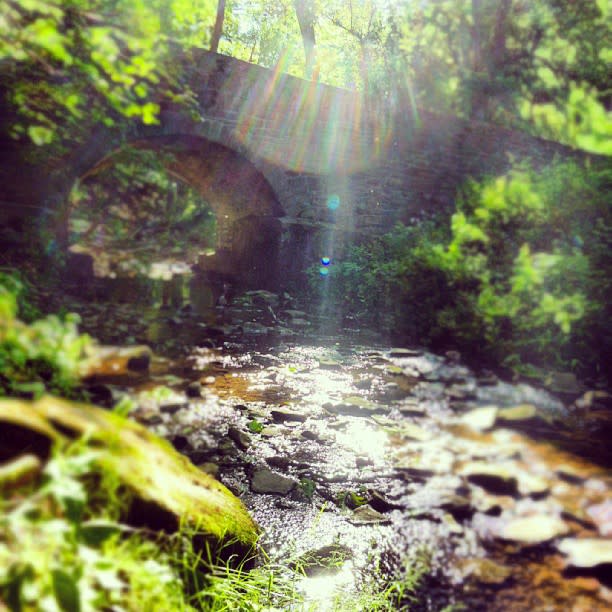 "Residing in Levittown, my wife and I try to escape work every now and then by walking either Tyler State or Core Creek Parks. Recently I have been getting a little into photography as a hobby, especially with all of the apps available for photographers. This particular day last Spring I wanted to try out our new Nokia. Walking the trails I saw the creek running beneath the bridge and decided to see how the Nokia would work with direct sunlight and also its miniature feature. This picture is the result of that. I took the shot low to the ground and after seeing the result my first thought was this is like the light first entering your eyes as you wake from sleeping next to the creek, things are still a little blurry but coming into focus as your eyes open.

Again, as the ultimate amateur (even if that) I just walk around taking as many photos of what stands out to me, trying different angles and light settings with a couple of the cameras and devices I have, and once in a while end up with a photo like this. Thank You for enjoying it and I hope folks can enjoy what we have here in Bucks, not just through this photo but through all the photos, paintings and drawings people create."

~ Brian from Levittown, PA

Learn more about Tyler State Park and Core Creek Park.