To fully appreciate the Bucks County Children's Museum is to get down on all fours in the Recycling Room.


"Grandpa, come on!" Margaux, 3, enthused, holding out a fist-full of color Lucite rods that light up when inserted in a pegboard. So, I joined Go-Go and mom Genevieve to create various designs. Joy!
The museum in New Hope emphasizes the sciences and the county's rich history. For instance, the Town Square Room depicts village life in a place like Wycombe in the late 1800s. Kids gather groceries on shelves of the general store, pretend treats at the town ice cream stand and sort mail at the post office.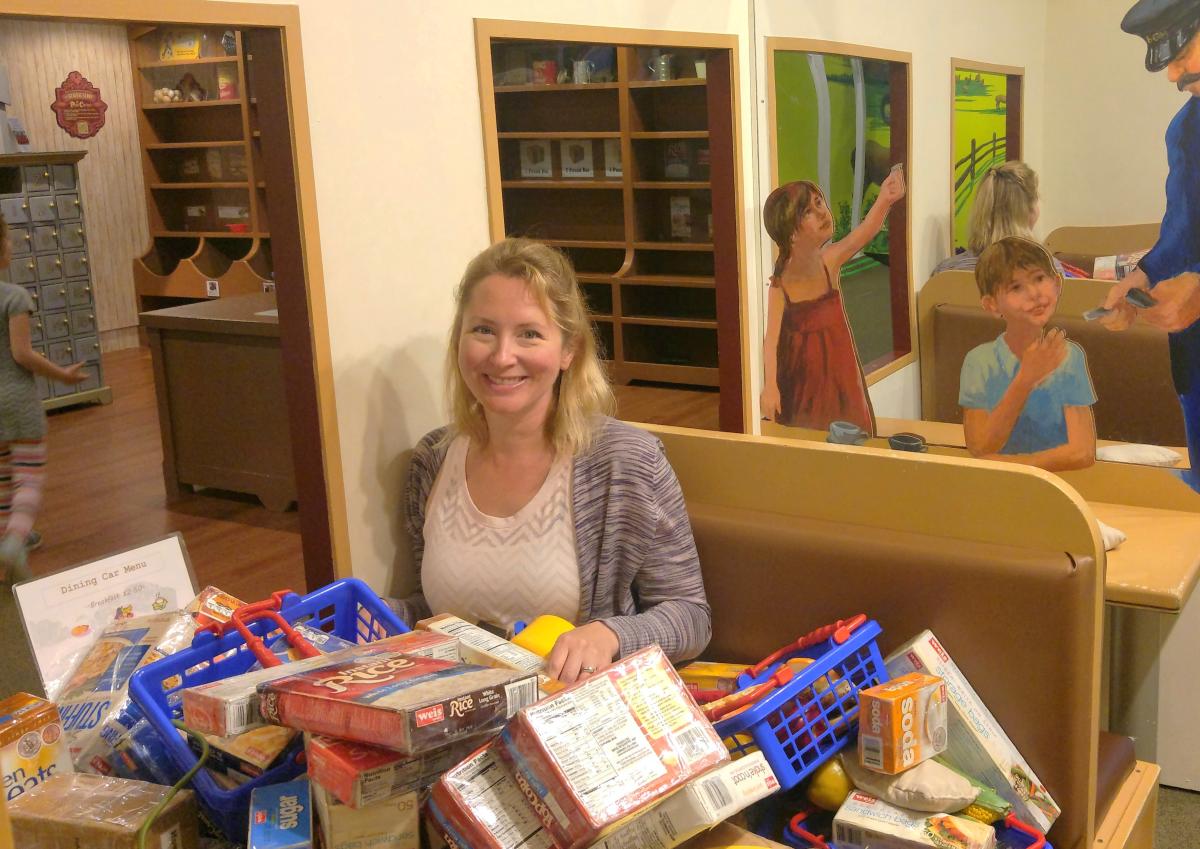 At the Big Dig, child archaeologists sift sand to discover artifacts and fossils from the ancient past. You can climb aboard the museum's Bowman's Tower exhibit, and build an archway out of foam blocks to demonstrate how railroads spanned the Delaware River.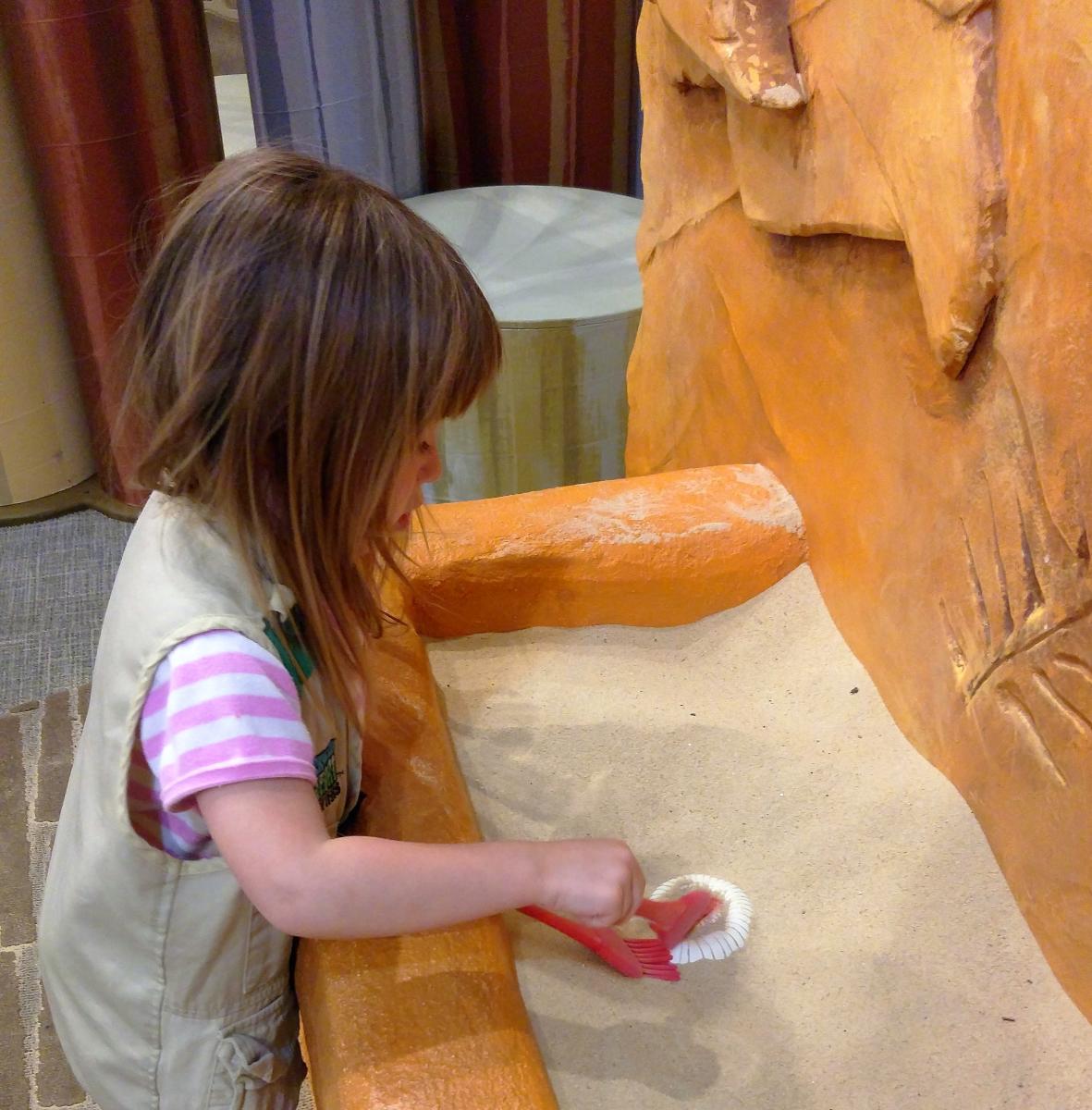 You experiment with wind power by propelling foam rubber balls through a network of air tubes, and discover what happens when a child opens miniature locks on the Delaware Canal exhibit to cause water levels to move up and down.
The new Hospital Room acclimates kids to a medical setting. Dr. Margaux took Genevieve's pretend blood pressure, advising her from a chart overhead that "200 was not good."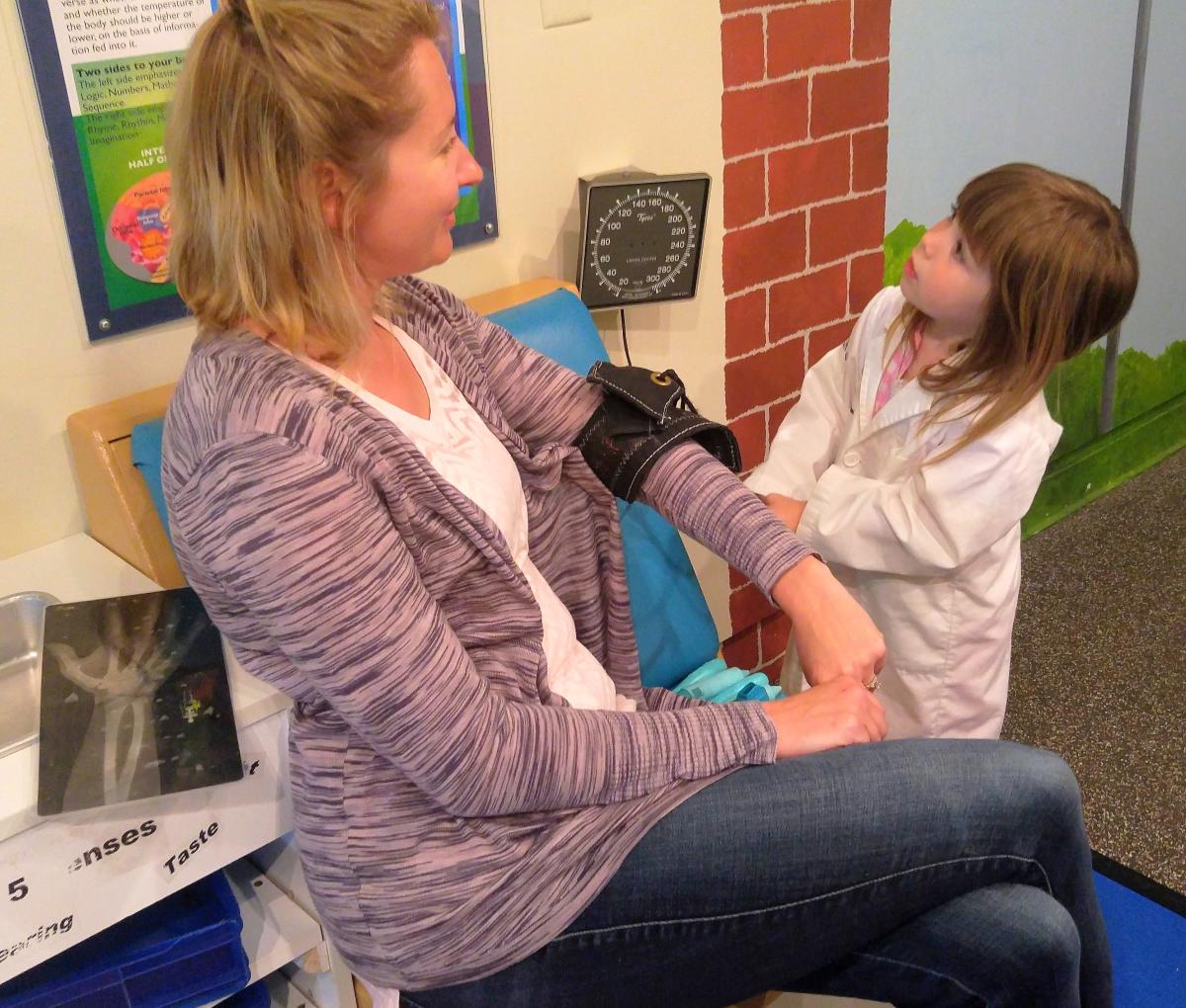 The genius behind all this is Kelly Krumenacker, executive director. On discovering the former New Hope branch of the James A. Michener Art Museum was about to close in Union Square in 2006, she viewed it as ideal for a kid's museum with its large galleries and access to parking across from New Hope's train station. The dream came true in the fall of 2011.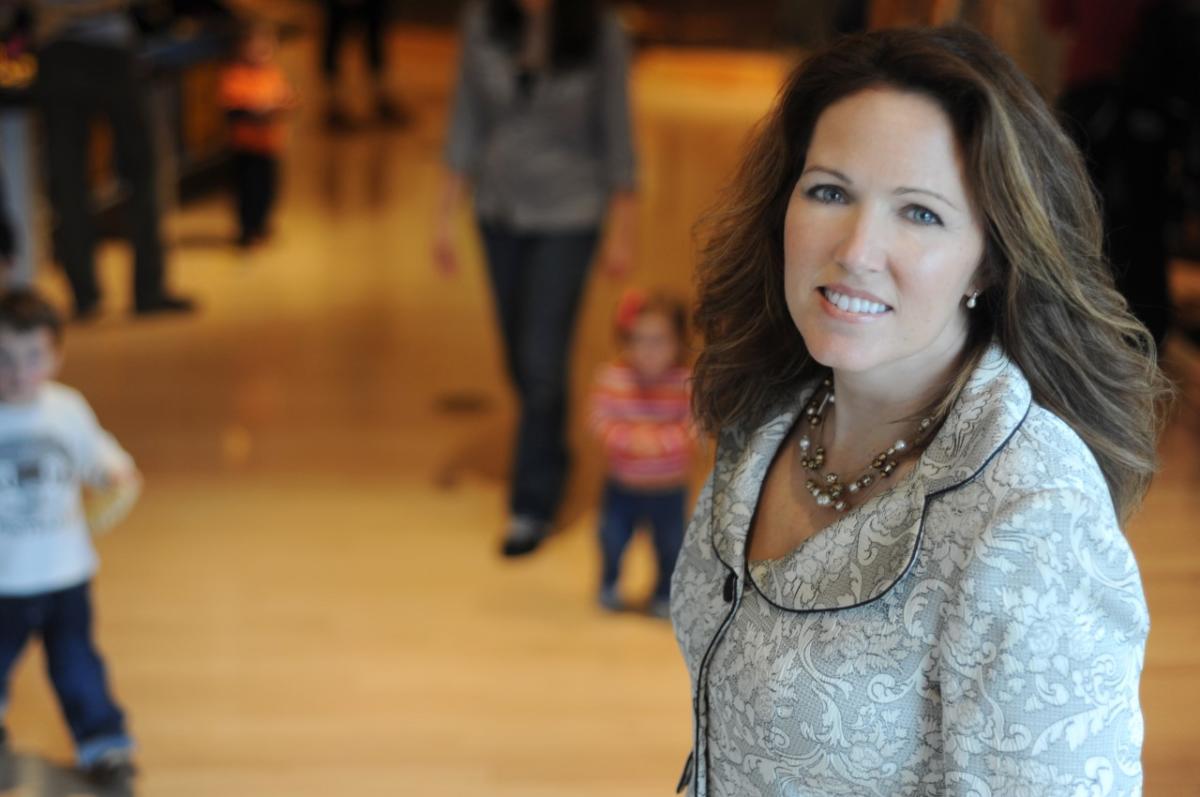 "The support has been phenomenal," Kelly told me. "We drew 45,000 visitors last year and have 800 member families."
A downstairs courtyard for picnics and outdoor programs is in the planning stages, set to open by fall. Meanwhile, new exhibitions and programs are added like an upcoming "Kid Powered" Generator sponsored by PECO. The future looks bright.
Meanwhile, full speed ahead as the three of us boarded an authentic hot air balloon basket inside the museum. Margaux took the controls while we faced a large video display screen.  Off we went, soaring over the Bucks County landscape, the virtual balloon rising and falling with every twist of Go-Go's control knob.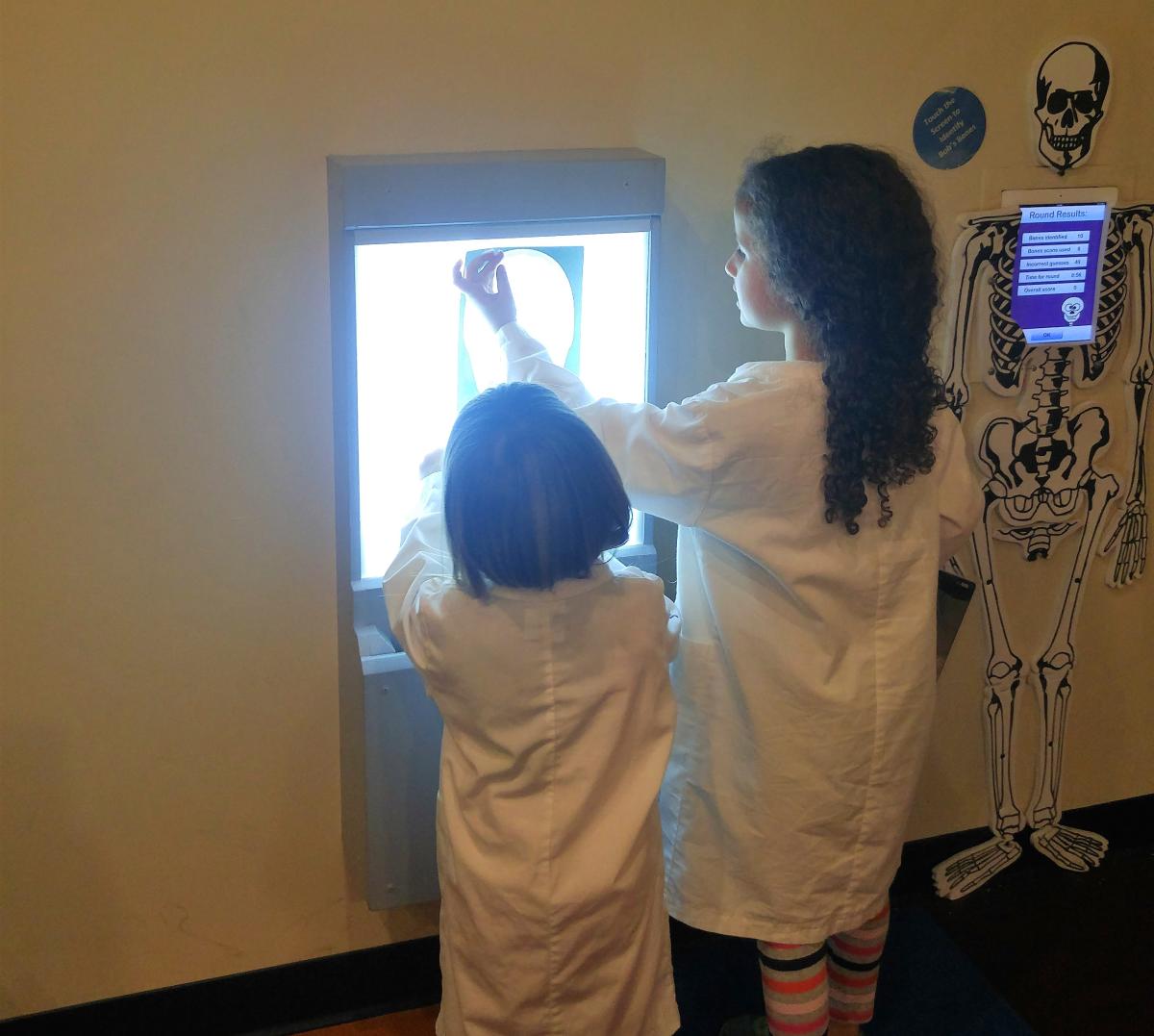 Before you visit Bucks County Children's Museum, be sure to check out their website.
Visit Bucks County's summer photo contest is underway! To enter, post photos while you're out and about our beautiful county to your public Instagram account using the hashtag #BucksCountyMoment.