Similar to the Bucks County Sweet Spots Trail, Ice Cream Trail and Wine Trail, Bucks County recently launched its own Ale Trail! Being home to fifteen (and counting) different local breweries is so much fun. I use my Bucks County Ale Trail passport to unlock special deals and keep tabs on how many breweries I've visited.
The craft beer scene is certainly growing in Bucks County, with breweries offering an array of different beers all year long. However, it is harvest season! And you know what that means…fall inspired beers! Take a look at these autumn brews offered on the Bucks County Ale Trail.
Harvest Ale (6% ABV) - Infused with sweet potato, this ale is classified as yam spiced instead of pumpkin spiced. To make it extra sweet, the brewery will serve it with whipped cream and cinnamon sprinkled on top of the beer.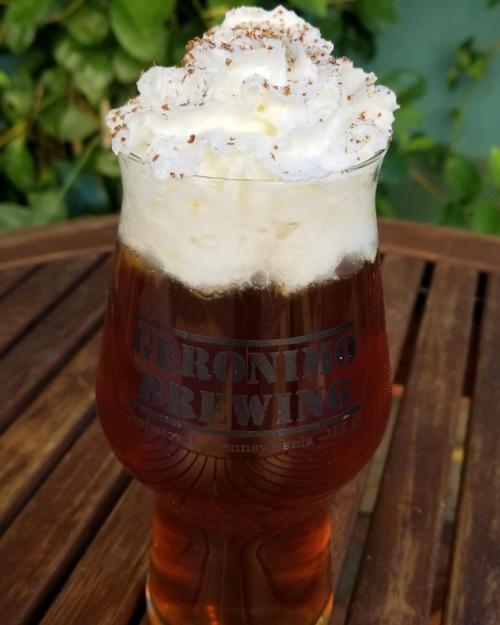 Scarecrow (5.0% ABV) - This ale has an aroma of vanilla, cinnamon and nutmeg. Yet, this isn't your typical pumpkin beer. The brewery classifies it as an Autumn Spiced Wheat Ale because its subtle spice balances the delicate flavors into a crisp wheat base ale.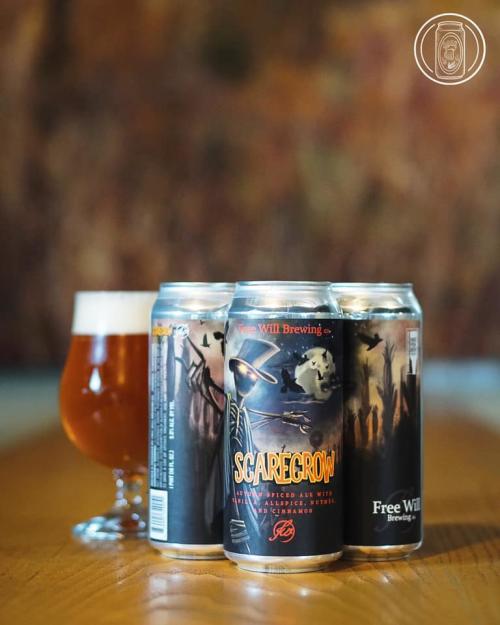 Night Witch (7% ABV) - This black Saison has an aroma of spicy, earthy and woody tones. It is made with Pilsner and Midnight Wheat Malts & hopped with all Simcoe. If you like crisp and dark IPAs, this fall beer is for you!
Crop Circle Pumpkin Ale (8.5 % ABV) - This pumpkin beer is light on the vanilla flavor so it isn't too sweet. However, if you do have a sweet tooth, ask to have the rim covered with cinnamon and sugar. Delicious!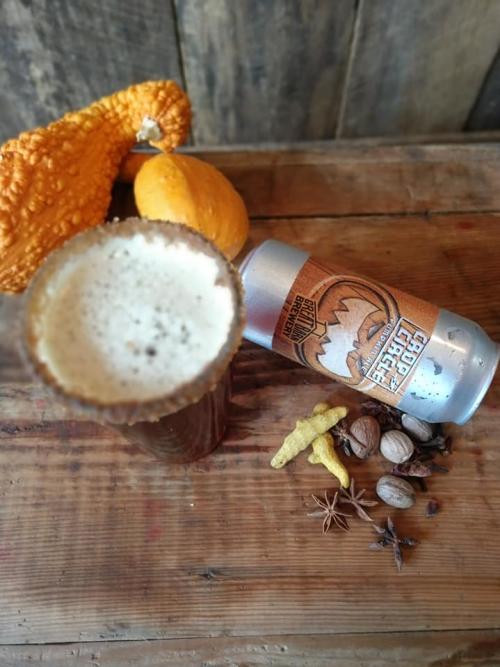 Imperial Pumpkin Ale (8% ABV) - This beer has an aroma of caramel and pumpkin. It is full-bodied flavored with notes of pumpkin along with cinnamon, nutmeg and a touch of cardamom and clove.
Punkless Dunkel (8.8% ABV) – This is an imperial pumpkin dunkelweizen, a unique German style Dunkelweizen with hints of banana and clove along with chewy notes of cinnamon, nutmeg and allspice. What makes this beer unique from your typical seasonal pumpkin beer, is the dark color and notes of banana.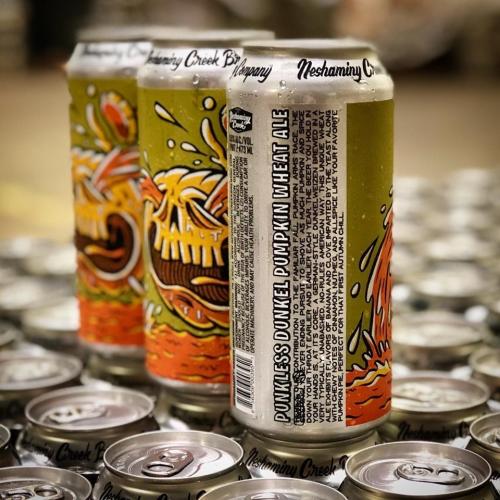 Harvest Lager (5.4% ABV) – A pleasant autumn beer with an aroma of sweet potatoes, yams, pumpkin and a blend of spices. It is then lagered with the brewery's own house lager yeast. Since the beer is conditioned nitro-style, it has a smooth yet light finish.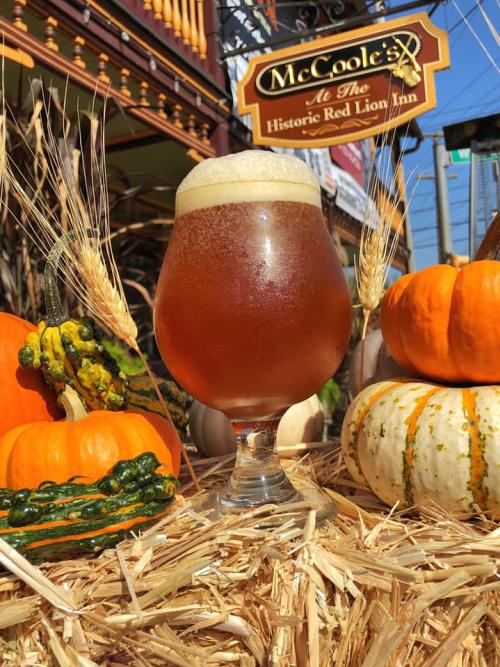 Pumpkin Ale (5.9% ABV) – This brand-new brewery describes their pumpkin beer as "pumpkin pie in a glass." It is an amber ale full of a variety of spices like fresh ginger, cinnamon, nutmeg, allspice and cardamom. **Newtown Brewing Company is coming soon to the Bucks County Ale Trail Digital passport!
Pumpkin Ale (6.1% ABV) – This pumpkin ale has an aroma full of sweetness and spices. Since there are tons of pumpkin blended in, along with numerous spices, it has a nice orange-color and tastes like dessert.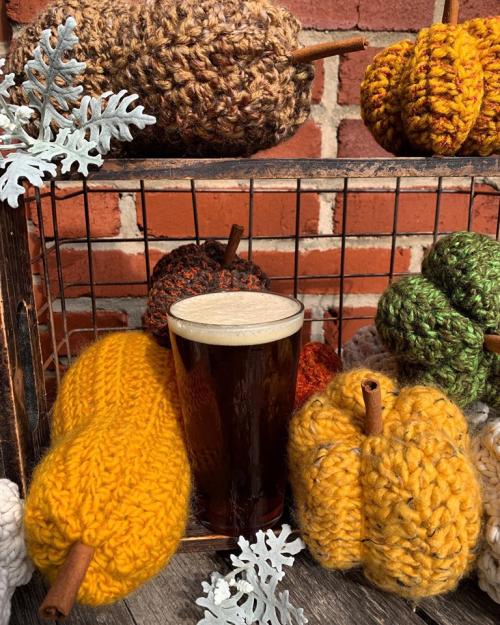 Seven Spirits Pumpkin Ale (5.3% ABV) - This amber pumpkin ale comes with a story! In the fall of 2013 and 2014, ghost hunters stayed in the Two Rivers Easton location overnight. The ghost hunters identified seven spirits that lived in the building, hence the name of the beer! It has an aroma of pumpkins and pumpkin pie spices.
Sweet Potato Ale (6.5% ABV) - Similar to the Harvest Ale at Gerinomo Brewing, this ale has an aroma of roasted sweet potatoes, Mexican vanilla, saigon cinnamon and nutmeg. In addition, this beer is brewed with molasses and milk sugar that gives it a nice malty and creamy texture.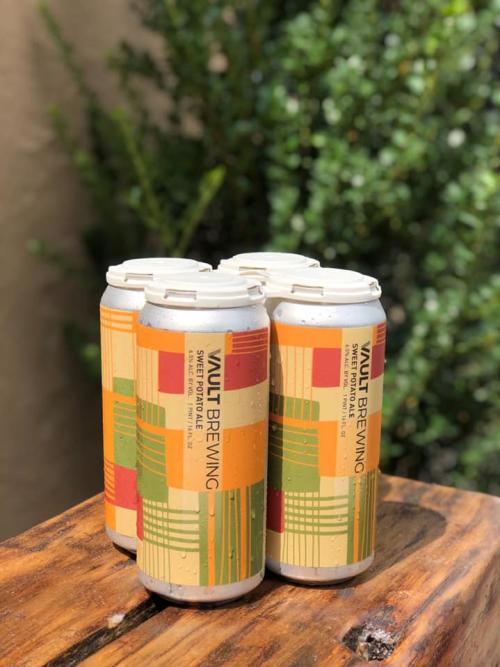 Follow the Bucks County Ale Trail to sample these in-season brews. You can find the mobile passport here. Or, you can locate the physical passport at any Bucks County brewery or at the Bucks County Visitor Centers. Those who check in to five or more breweries with their mobile passport or get five or more breweries to stamp their physical passport can receive a FREE Bucks County Ale Trail t-shirt!