Bucks County's well-known goldendoodle, @BentleyFromTheBurbs, is a part-time service dog and full-time good boy. While he is out exploring the County's beautiful parks, Bentley loves to tag along with his mom, Kristine, for a bite!
Bentley and Kristine took to some of Bucks County's best dog-friendly restaurants that both dogs and their owners can enjoy…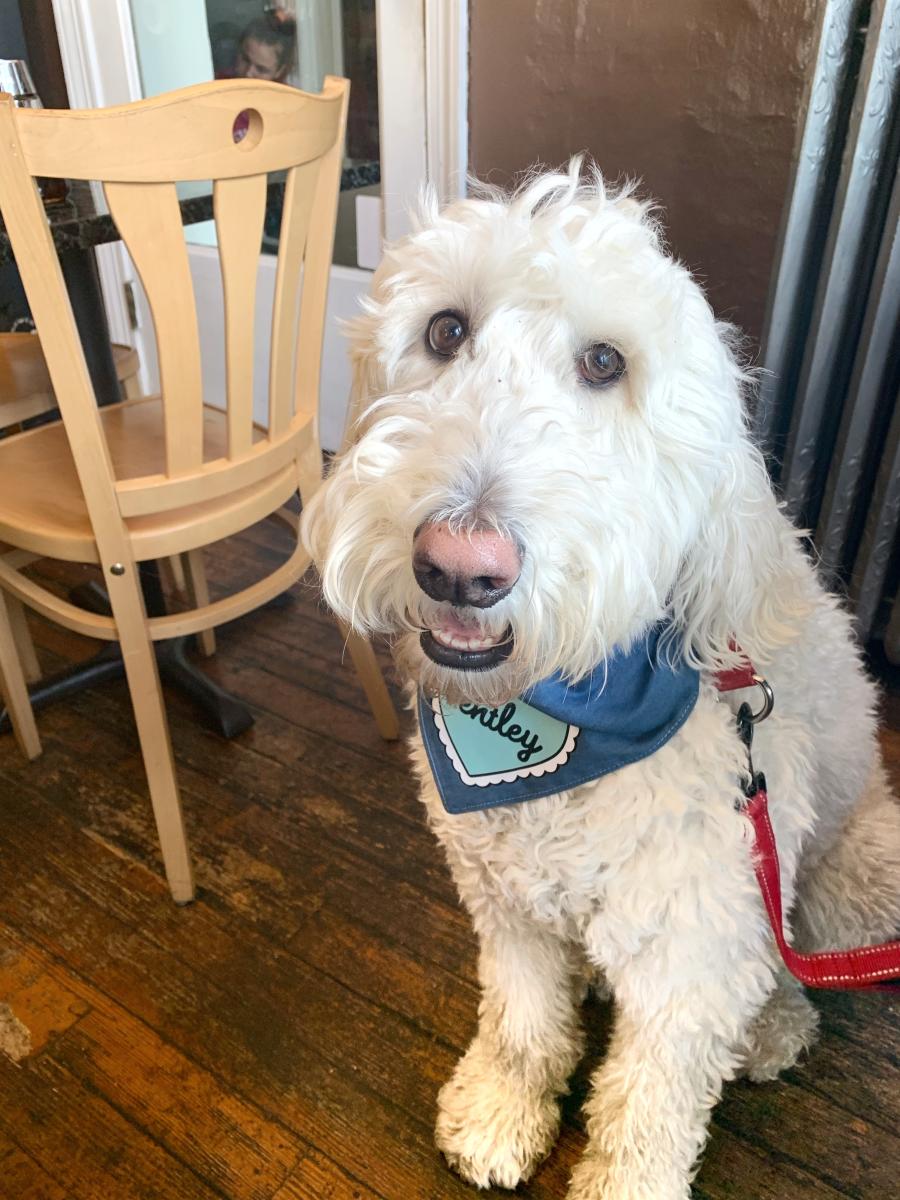 Stop 1: Breakfast at Langhorne Coffee House
"Paw-fect breakfast spot! Cute leash holders outside of restaurant for pup parents to tie their dogs' leash to while they are eating.  I would suggest heading there early during the spring and summer to grab a seat outside."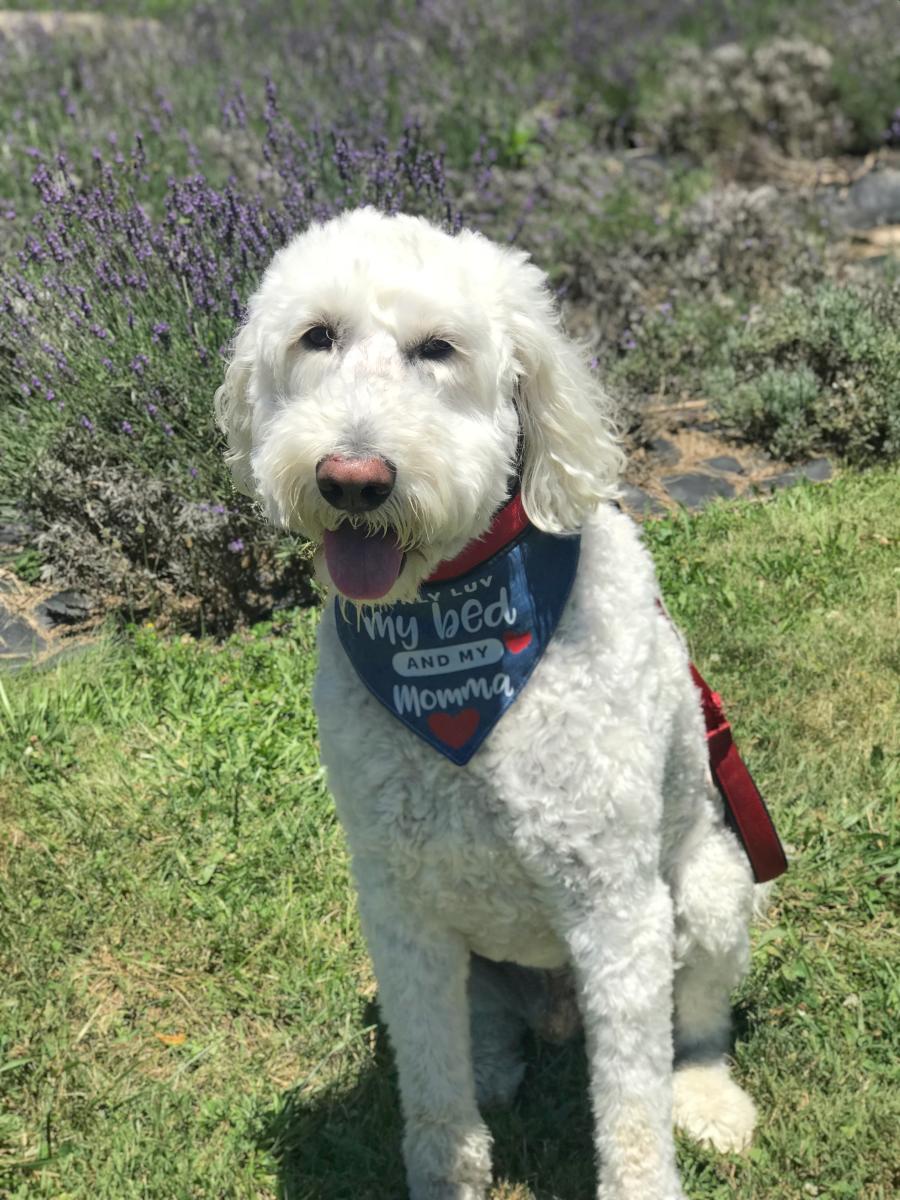 Stop 2: Walk around Peace Valley Park
"I always have a wonderful time walking around Peace Valley Park.  The walk around Lake Galena is about 6.5 miles long, Mom and me usually park near the boat rentals as a point of reference. Stop by Peace Valley Lavender Farm to pick your own lavender and explore the barn's shop – my mom loves the lavender soda. If you are lucky you will meet their resident dog, Lily (or Lavender Lily as I like to call her)!"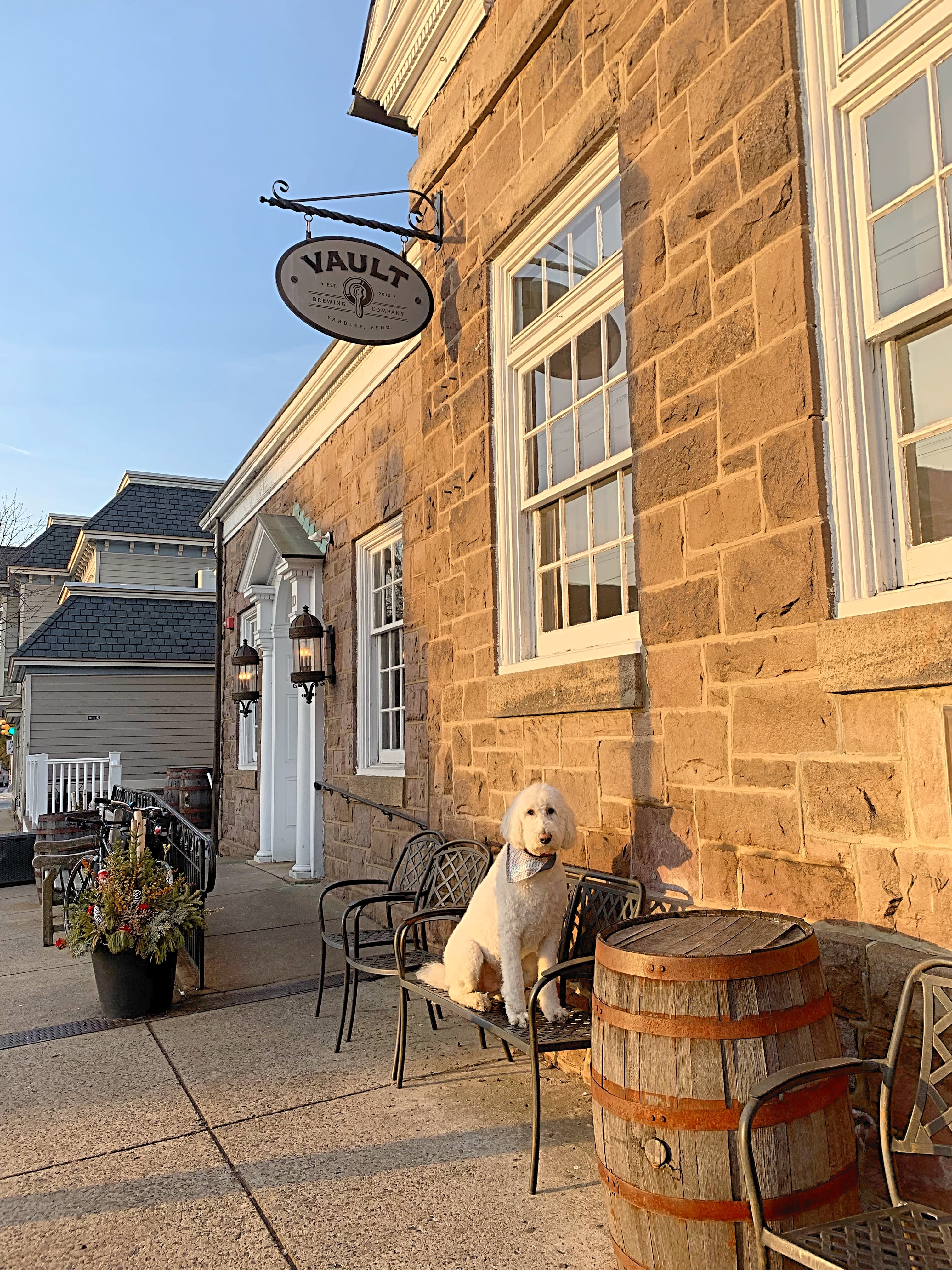 Stop 3: Lunch at Vault Brewing Co.
"Vault is a furtastic bank-turned-taproom located in Yardley. The original building was constructed in the late 1800's.  The 8,000 pound vault is still standing and the vault itself has been repurposed into a beer cellar.The outside patio is a doggone good place for pups to enjoy a night out. They have a nice selection of beers and even have a few fun cocktails on their drink menu. The staff was friendly and everyone stopped by to give me a pat on the head!"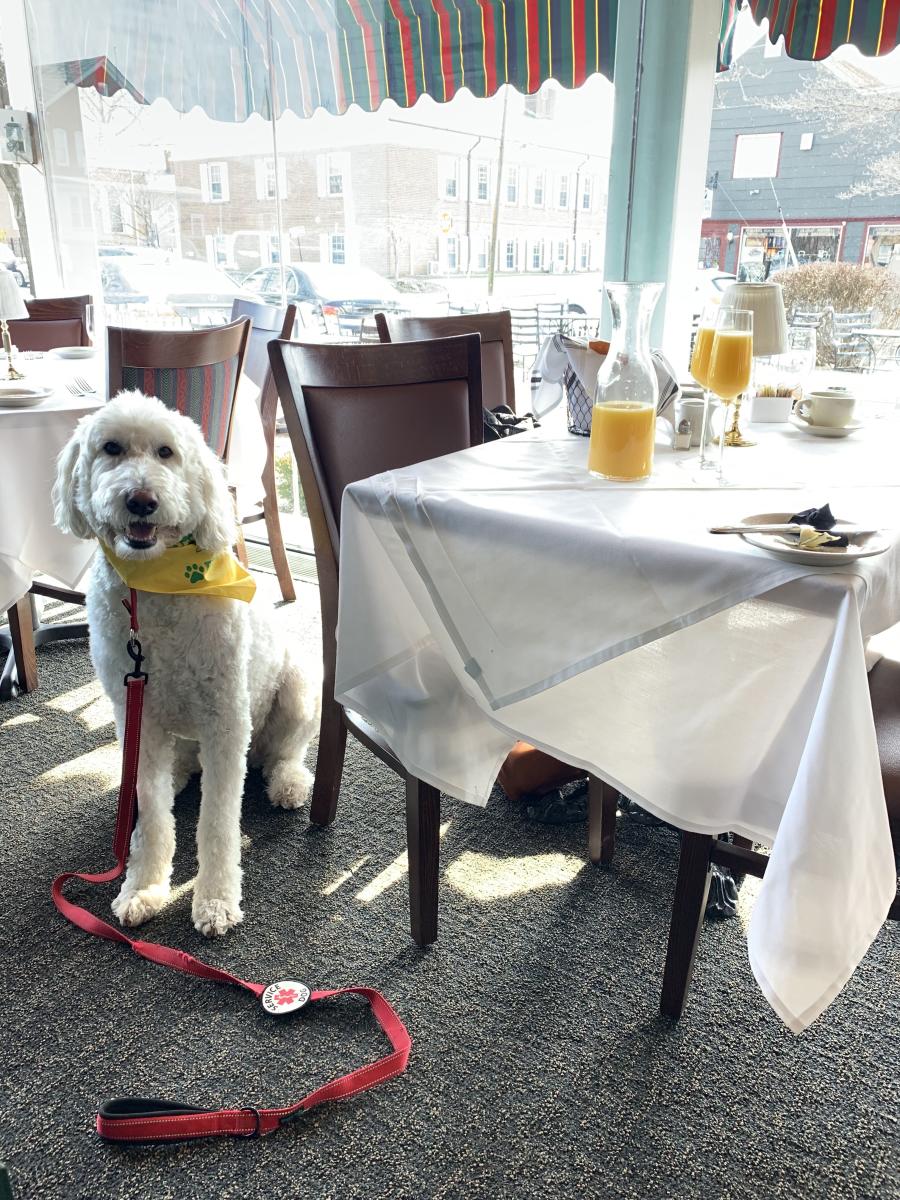 Stop 4: Dinner at Rocco's at the Brick
"Rocco's at the Brick is located on the ground floor of the Brick Hotel. The service was wag-nificent! From the complimentary valet service for owners to the servers. During the spring and summer months pups can enjoy a nice meal out (and hopefully a few pieces of steak!) on the beautifully landscaped patio."