Finding ways to get children engaged in nature as opposed to electronic devices can be quite the feat. I have made it my mission this summer to help my children find ways to explore local parks, nature preserves and other outdoor recreational areas. One noteworthy place we recently visited was Bowman's Hill Wildflower Preserve in New Hope.
Bucks County is filled with many beautiful spots but this particular place left quite an impression on our family. It is a precious example of the charm in Buck's County's landscape.
Having rich history dating back to the 1930's, the preserve was designed to be enjoyed by all ages. It was to be a peaceful and relaxing place for people to enjoy the native wildflowers and the area that surrounds it.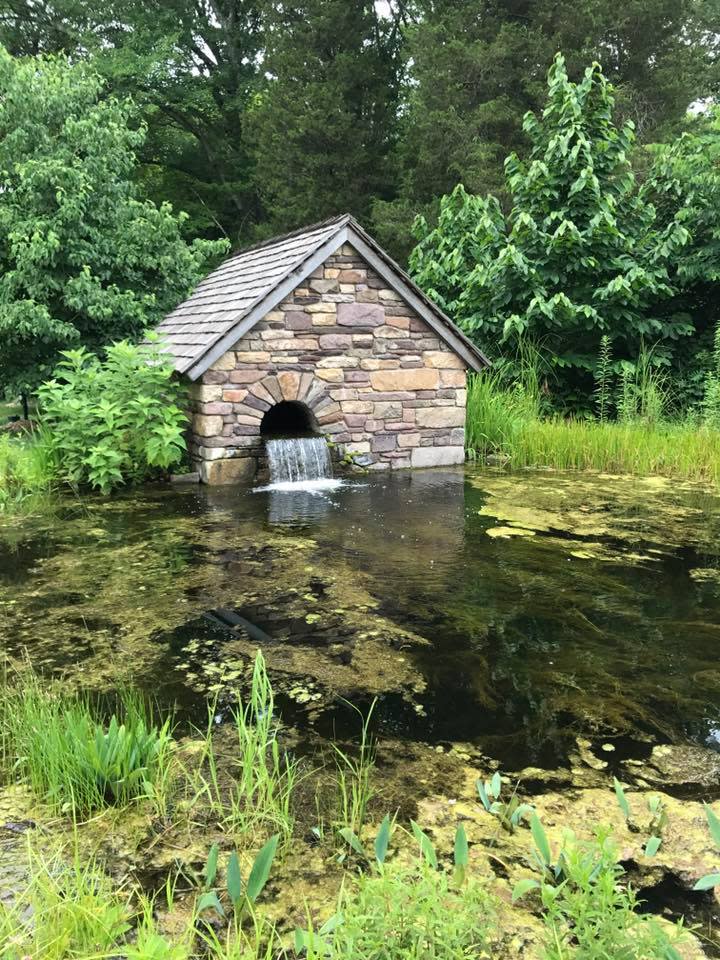 Today visitors can walk and hike on a variety of trails that intertwine in and among a lovely array of wildflowers. From babbling brooks to stone bridges, the Preserve is full of features that accentuate the beauty of the area perfectly.
As my children and I explored, we encountered many learning opportunities involving wildlife and plant life. The visitor center gave each of us a scavenger hunt handout. This was a great way for my son and daughter to observe things in their direct path and also to seek out things that may not have normally found on their own. Throughout the preserve, there are signs showing the different plant life and animals. My son used these signs quite a bit as we ventured into each area.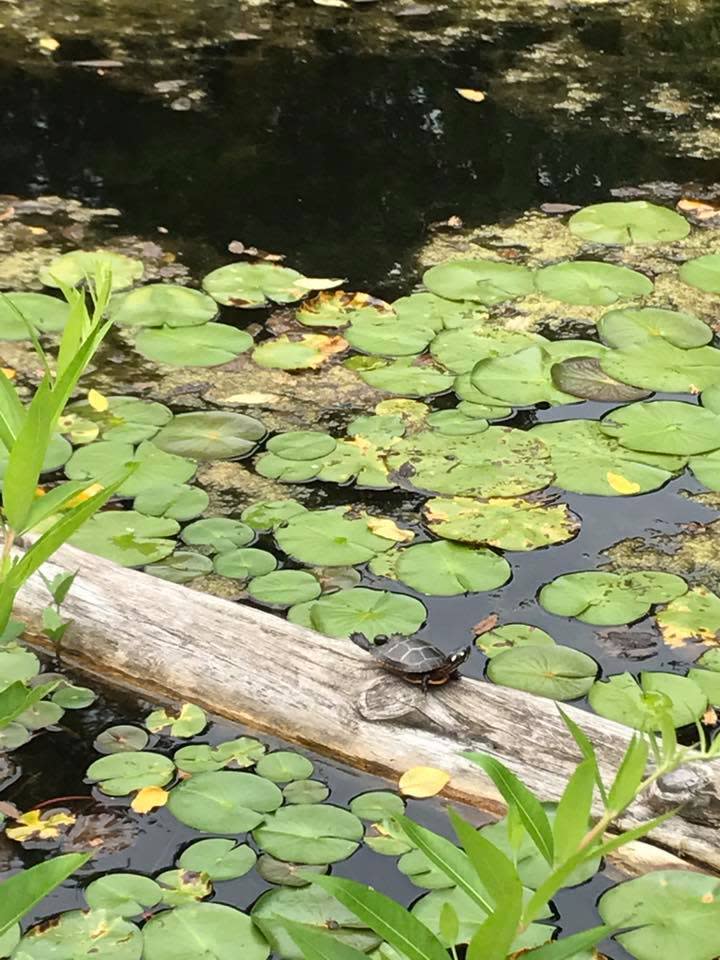 The pond was a favorite of ours. Here, a lovely little pond nestled in the woods made us feel like we were walking into a fairy tale. Dragonflies, lily pads, turtles, a stone springhouse and relaxing benches made this little spot very peaceful.
When it comes to educational activities, Bowman's Hill Wildflower Preserve does a remarkable job blending different areas of learning for children. In addition, it has also designed areas like the Green Labyrinth and Children's Library to be geared towards the younger ages.
The Bird Observatory, Penn's Woods, Dam & Mill Race, Stone Bridge, and Log Cabin are just a few of the other things that visitors can tackle on their own personal journey throughout the Preserve.
Visitors can easily make a day trip of it. An outdoor pavilion and relaxing grassy areas in the front of the Preserve are perfect for picnics. Located nearby is the historical Bowman's Hill Tower, a unique place to visit that gives amazing views of the county.
Bowman's Hill Wildflower Preserve is open year-round from 9 a.m.-5 p.m. daily in April and June. July through March it is open Tuesday through Sunday from 9 a.m.-5 p.m. Each season of the year features different plants and flowers. They have a variety of events hosted monthly as well.