Indulge in some of Bucks County's Bed and Breakfast's best exclusive recipes! Read more in our 2018 Fall/Winter edition of Well Seasoned.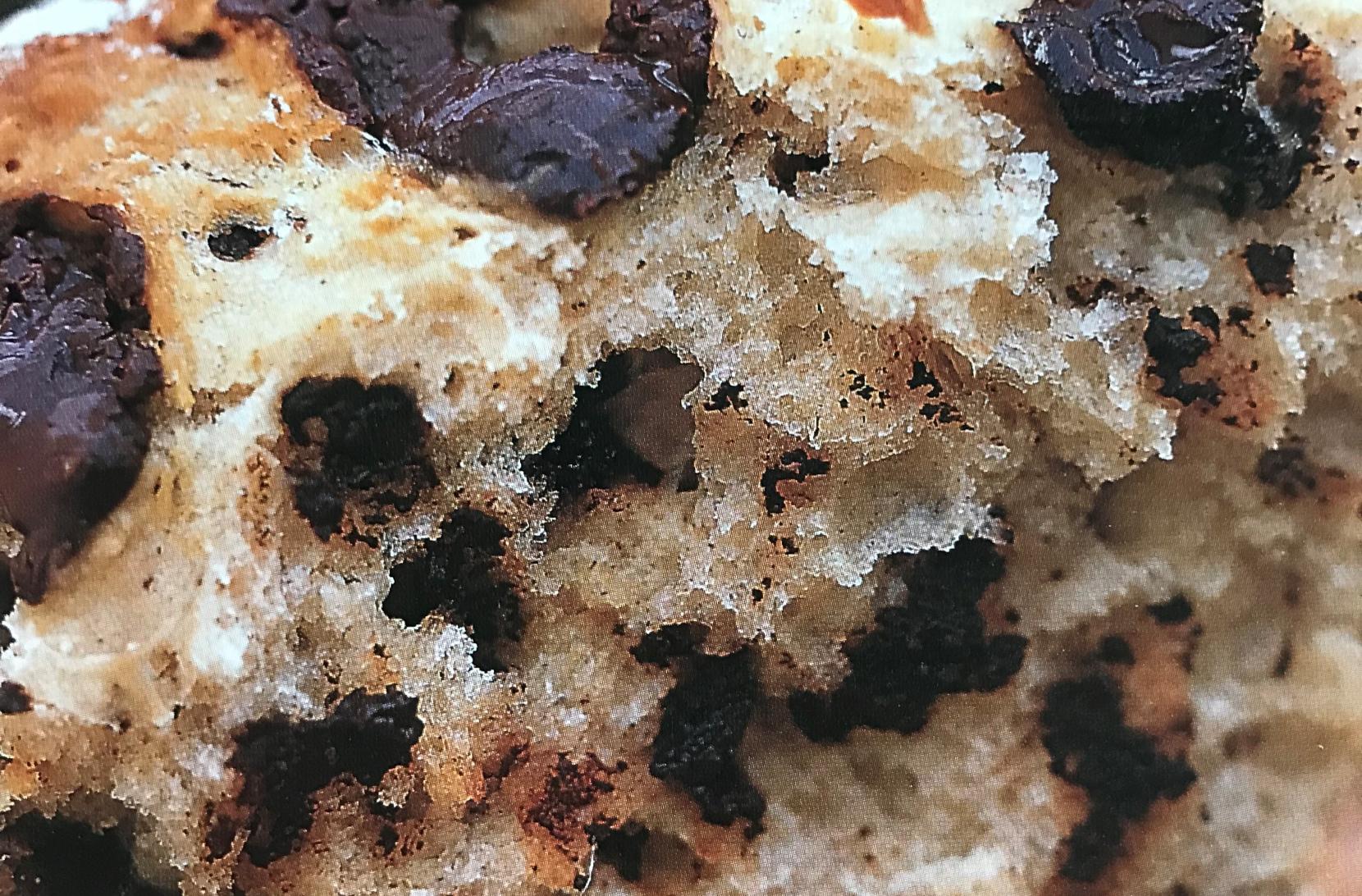 Spotted Hog Irish Soda Bread
Spotted Hog Irish Soda Bread
Ingredients:
1 lb flour
1 tsp baking soda
1 tsp salt
1 tbsp organic sugar
4 oz Sultana raisins or chocolate pieces
12 oz buttermilk
1 egg
Directions:
Preheat oven to 425. Lightly flour a sheet pan.,Sift dry ingredients. Add in the raisins or chocolate pieces, coating with the dry mixture. Place egg in a measuring cup. Add buttermilk.. Beat the mixture. Create a well in the dry mixture, add most of the wet mixture. Using one floured hand mix gently. The trick to soda bread is not to overwork the dough. Add the rest of the wet ingredients if the mixture is too dry. Next, wash and dry your hands and with floured fingers create neat biscuits on the floured sheet pan. Bake for 10 minutes. Turn down heat to 400 degrees, then back up to 425 for an additional 10 minutes. Best when eaten immediately.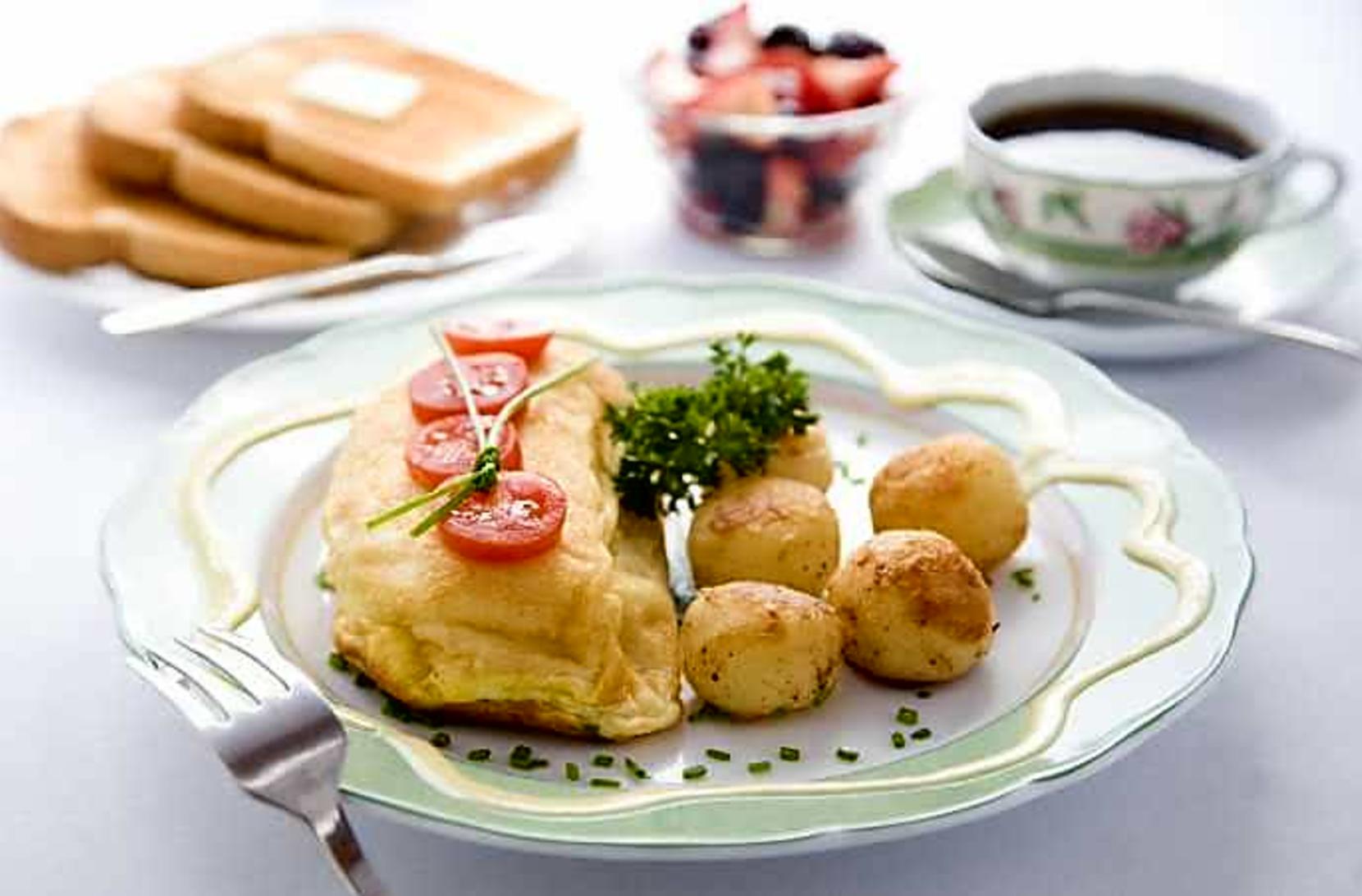 Souffle Omelet
Ingredients:
2 eggs (per serving)
Vegetable Oil
Salt & pepper
Optional fillings:
            diced sharp cheddar cheese
            sliced grape tomatoes
            sliced mushrooms
Directions:
Add 1/8" vegetable oil to an 8" non-stick pan on low heat. Separate the egg white from the yolks. Beat the egg white until firm but not overly stiff (this is the important step!). Add the egg white to the pan. The mixture should be just stiff enough to still "flow." Add pepper and salt to taste. Allow to fry for 2 to 3 minutes on low heat until light brown. Lightly fold (do not mix or blend) in the egg yolks over the surface of the white. Add optional fillings in a strip down the center. Carefully fold the omelet in half. Turn to high heat and cook for 1 to 2 minutes. Turn over and repeat. Serve immediately. The soufflé omelet should be ½" to 1 ½" thick with a soft center and a crispy outside.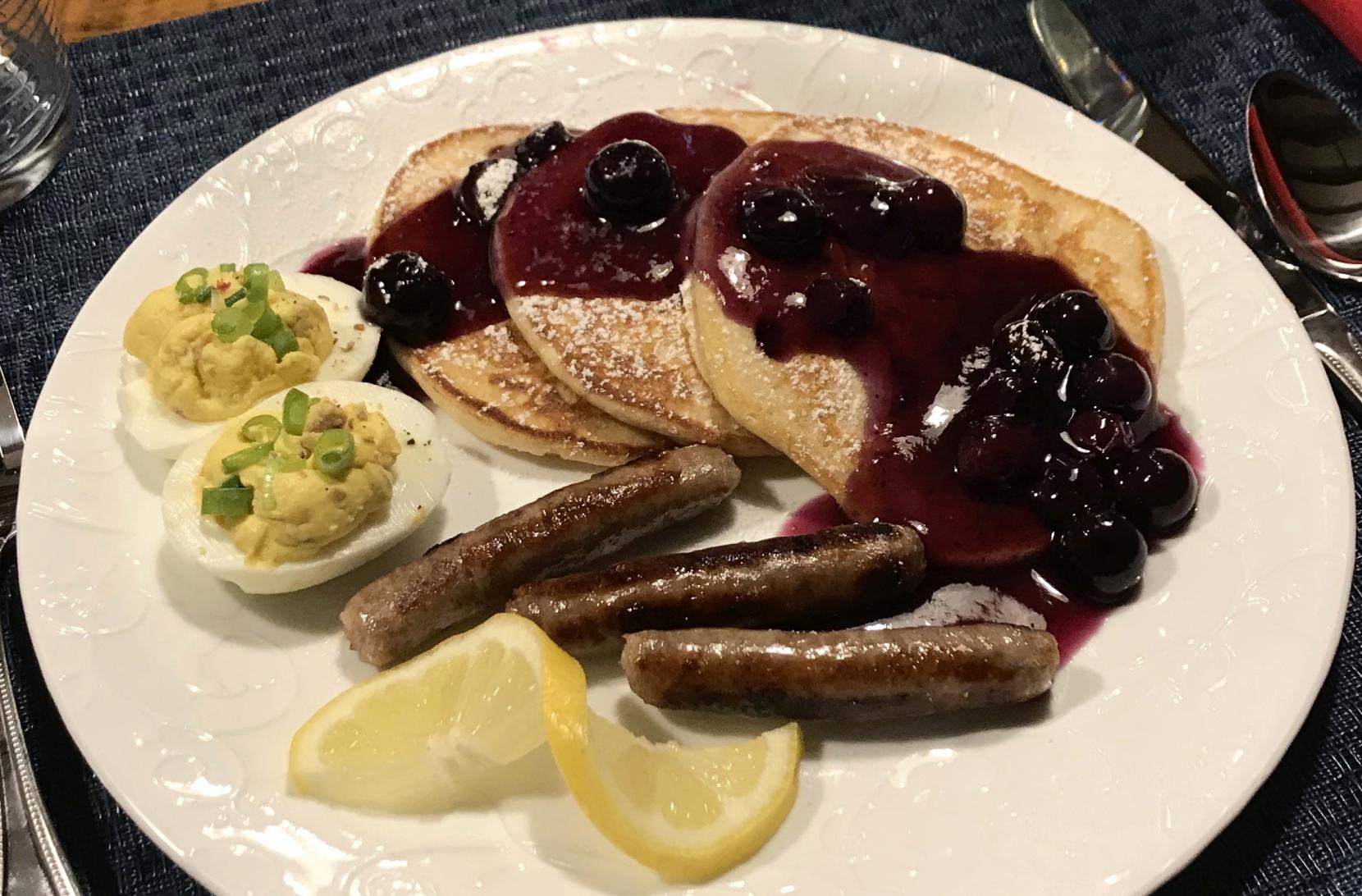 Pancakes at the Galvanized America Inn & Art Gallery
Light and lemony pancakes with a delectable blueberry sauce. Serve with sausage links and deviled eggs for the full experience.
Pancakes:
Ingredients:
1 ½ cups plus 1 T all-purpose flour
3 T sugar
1 heaping T baking powder
¼ t salt
12 oz evaporated whole milk
1 lemon (zest and juice)
1 ½ t real vanilla extract
1 large egg
2 T butter
Directions:
Heat griddle to 350-375 degrees F. In large bowl mix flour, sugar, baking powder, and salt, set aside. In small bowl mix the evaporated milk, lemon zest and juice. Allow to sit 5 minutes. Then add egg and vanilla. Mix to combine. Put the wet ingredients into the dry and stir to combine. Do not over stir. Melt butter onto heated skillet. Fry pancakes on both sides until golden. Serve with warm blueberry sauce, dust with confectioners sugar and enjoy!!
Blueberry Sauce:
Ingredients:
3 cups fresh or frozen blueberries
1 cup water
½ cup sugar
1 ½ T cornstarch dissolved in 3 T water
½ t real vanilla extract
Directions:
Place 1 ½ cups blueberries in a medium saucepan. Stir in water, sugar, and vanilla. Heat over medium-high heat until sauce comes to a low boil and blueberries just start to break apart. Add dissolved cornstarch and bring to a boil. Turn down heat and simmer 2 minutes or until sauce is desired consistency. Remove from heat. Add remaining blueberries and stir. Serve warm. Reheats well.