Looking for a great way to support local businesses? Need an excuse to take advantage of all the fresh, seasonal produce Bucks County has to offer? Running out of ideas to entertain your children, before school starts up again? Have no fear! Here is a quick guide to 5 great farmers markets across Bucks County.
Set back from Main Street, in Buttonwood Park, the Yardley market has an excellent range of vendors for its size. We picked up a CSA basket from Solly Brother's Farm. It was ready and waiting for us, and filled with a plethora of seasonal produce.
I also recommend checking out the selection at Hershberger Heritage Farms. It is a veteran owned farm, run by a family of 4th generation farmers. They are proud to be Bucks County's only Certified Organic farm offering pasture raised meats and eggs. With its close proximity to town, and access to the Delaware Canal and tow path, the Yardley Market is the perfect way to spend a Saturday.
For the kids: Free face painting every week, variety of live music and activities, and playground.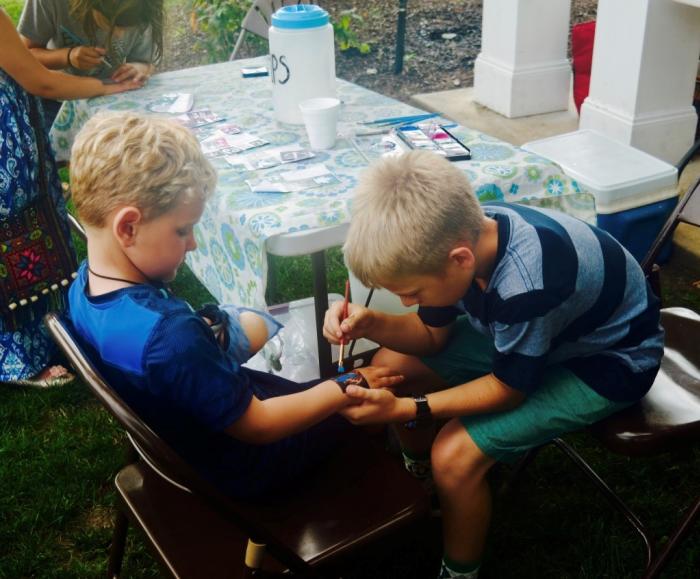 The large, open layout and large variety of vendors made the Wrightstown market an instant family favorite. Newtown local, and mother of two Carrie Kellner-Packer had this to say: "They are always hosting different events, with plenty of special activities for the kids. It's nice to unplug, spend time together, and support local businesses, all at the same time! Oh, and you HAVE to try the Killer Kielbasa from Purely Farm's Naturally Pastured-Raised Meats (Ottstown, PA)!" And try we did! We also filled our reusable bags with beautiful produce from Promised Land Natural Farm, Solebury Orchards, and Blooming Glen Farm.
For the kids: We partook in the giant ice cream sundae prepared by The Bucks County Dairy Promotion. There was also an amazing pop up butterfly tent, and live music. I was also thrilled to find the cleanest port-o-potty I've ever seen, available to farmers market patrons.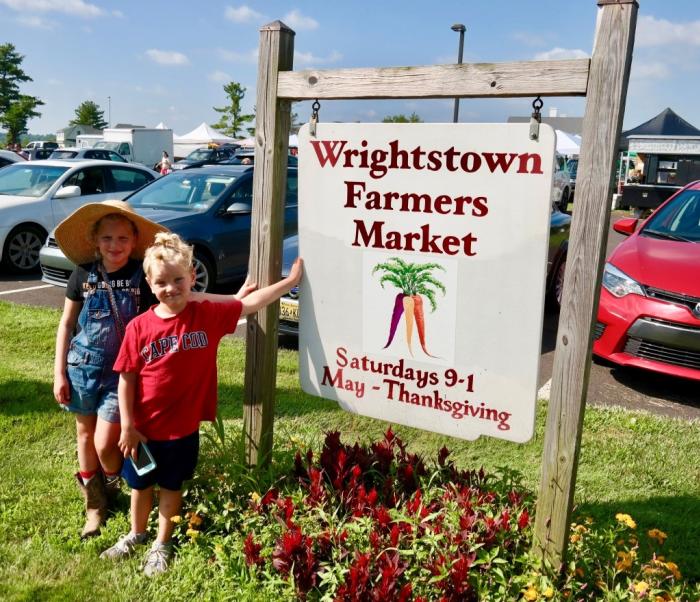 The Doylestown Farmers Market is set back from town in the shade of Hamilton Street. We were able to get a taste of vendors from Upper Bucks county, like Running Rabbit Dairy in Quakertown, PA. We chose a delicious pesto goat cheese, and paired it with a hearty sourdough loaf from The Bread Box and Bakery (Perkasie, PA). Parking was extremely easy, and after the market, my daughter and I enjoyed walking around Doylestown, while the sounds of Back Porch Jug Band (a favorite on the farmers market circuit) played in the background.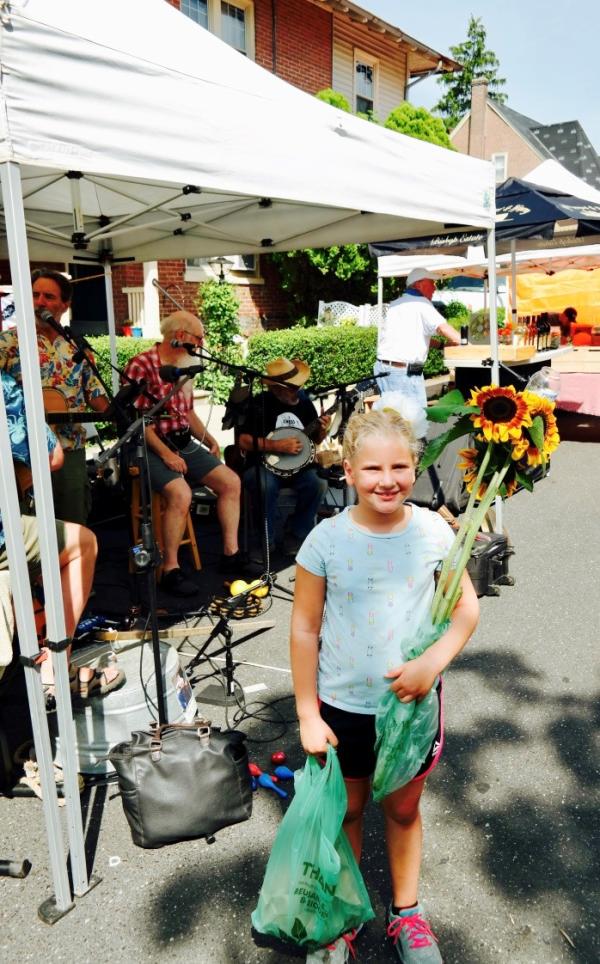 Are your last precious summer weekends packed with trips to the shore? Lower Makefield Township offers a rare, weekday market on Thursday afternoons! With enough produce left from our Saturday market trip, we used our trip to the LMT market as an opportunity to get our knives sharpened by Neil's Sharpening Service. We enjoyed a picnic dinner from Local Harvest Pizza, a special performance from the legendary Miss Marilyn, and an ornament craft to celebrate Christmas in July. It was the perfect way for the kids to unwind after a long day at camp, and helped us stay busy during those tricky few hours before bedtime.
For the kids: a permanent playground kept my little ones busy while we strolled around the tents; Special Events Coming Up: 8/8, Jungle John's Dinosaur Show (4:30pm); 8/15, Critter Connections (3:30-6pm)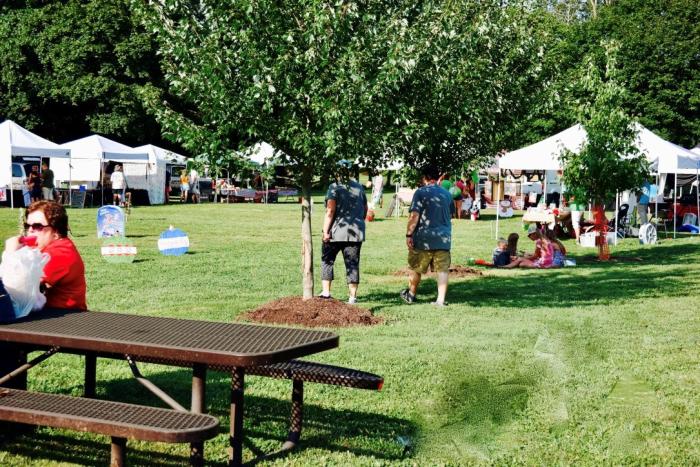 7th Street was busy on our trip to the Perkasie Farmers Market! With over 25 vendors, this market has everything from Brumbaugh's Farm's fresh produce, to beautiful stationary and artwork from Alisa Wismer Design & Illustration. Live music from the incredibly talented performer Elle serenaded us as we explored. We wrapped up the day with treats from Papa's Cupcakes, a Perkasie Local. Their buttercream made the drive more than worth it!
For the kids: Live music every week, various special events, easy parking, and access to Perkasie Borough makes this an incredible outing for families.