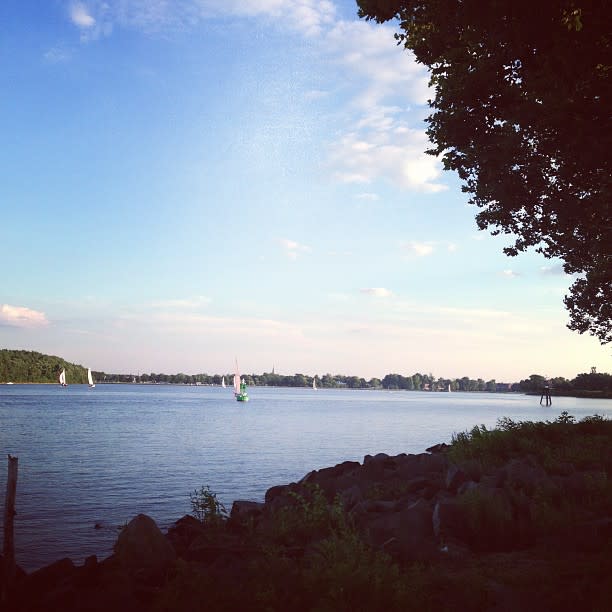 "I'm a local. I live in Morrisville and I work in Fairless Hills, so exploring Bucks County is an everyday occurrence for me. That day, we just decided to go to Bristol. I believe it was my mother and I and there just happened to be a lot of sailboats in the river. I think we had McDonalds from Rt. 13 sitting on the bench by the River. It was beautiful, peaceful and serene. I have been seeing our county from a renewed set of eyes with my goddaughter, Kadence. I've taken her on day trips all over the county. I'm a sucker for local history and I love sharing it with her. I get the privilege of LIVING here and I love Bucks County."

~ Harry from Morrisville, PA
Learn more about Bristol.