While there are many historical homes, museums and attractions in Bucks County, many people may have never heard of Bolton Mansion in Levittown.
Purchased by Phineas Pemberton, in 1699, what came to be known as Bolton Farm became Phineas Pemberton's final home in Bucks County.  This property saw many changes and events through its long history. Originally equipped with only a small single story stone cottage (which is still part of Bolton Mansion), Phineas constructed a much grander frame house for his family and himself.  The house saw the encampment of both the Continental and British armies during the Revolutionary War.  The British occupation gravely damaged Phineas' house.
After the Revolution, in the 1790's, Phineas Pemberton's Great Granddaughter, Mary Pemberton, newly married to Anthony Morris, undertook the restoration/reconstruction of Phineas Pemberton's house. It was likely finances that stopped the reconstruction two thirds through completion, with only the grand hall, and the eastern rooms finished.  The last third of the house remained unfinished until Mary's grandson Phineas Pemberton Morris completed it in the 1860's. When Phineas Pemberton Morris passed, Bolton Farm was bequeathed to his cousin, Effingham B. Morris, in 1893. E.B. Morris was also Phineas Pemberton Morris' Junior Law Partner.  E.B. Morris added the final cosmetic treatments you see today in Bolton Mansion.
Twice in Bolton's history, this property served as an Agricultural School; first in the 1830's during Mary Pemberton's son's ownership, and again after E. B. Morris bequeathed the property to the University of Pennsylvania's School of Veterinary Medicine in 1940. In the early years of the US, during the time that Phineas Pemberton's grandson, James Pemberton owned Bolton Farm, and served as the President of the Abolitionists Society of Pennsylvania (Philadelphia), Bolton Farm had the distinction of not only not having slaves, but having more Free Blacks as employees than White residents.  
During World War II, when US Steel was being constructed, Bolton Mansion served as the executive living quarters for the executive management of US Steel, while still owned by U. of P.  Mr. Levitt purchased Bolton and many surrounding farms around 1949, and Bolton Mansion served as the Engineering and Sales offices for the building and marketing of Levittown, PA, which surrounds the remaining five acres today. Mr. Levitt gave the Mansion and surrounding buildings to Bristol Township to serve as the township buildings, which it did until the 1970's. The Friends of Bolton Mansion, in cooperation and coordination with the Bucks County Conservancy, has been holding, stabilizing and restoring the property since then.
Schedule your tour of Bolton Manson today, or, save the date for one of the many fall and winter events being hosted at the Mansion this year…
Oct 2nd, 9th, 16th, 23rd, 30th, 2021 6pm to 7pm
Oct 2nd, 9th, 16th, 23rd, 30th, 2021 7pm to 8pm
Hosted by Without A Cue & Bolton Mansion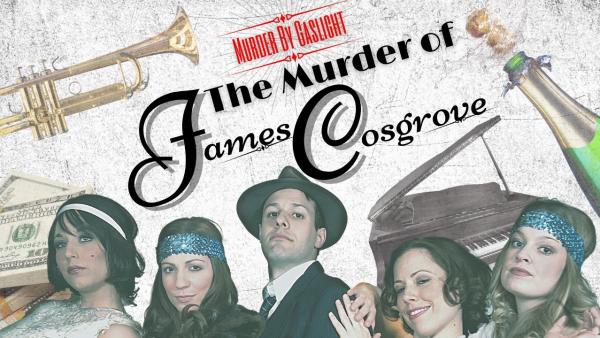 The year is 1927, and as the champagne flows and the jazz plays, a shot splits the night...but who fired the shot that caused the demise of James Cosgrove? Enter a world of molls and gangsters, flappers and fellas, jazz bands, and gin joints. Stroll the mansion grounds and peek into the shadowy corners, led by your guide - who just happens to be the victim of a 100-year-old murder!
You will be tasked with inspecting the crime scene, gathering the clues, and questioning the suspects you meet along the way. And perhaps, just perhaps, you can stay one step ahead of a wily murderer, avoid a similar fate, and have a chance to solve a "MURDER BY GASLIGHT: The Murder of James Cosgrove."
Oct 16, 2021 11:00 am – 4:00 pm
Hosted by Mommy's Lil Black Book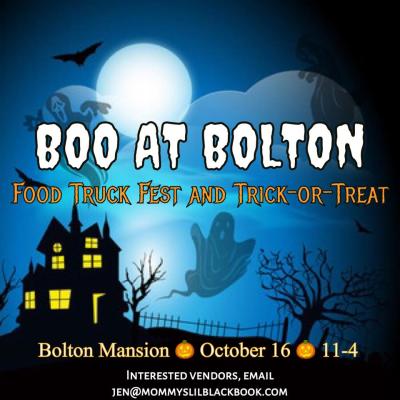 Join Bolton Mansion for a spook-tacular time at the "haunted" Bolton Mansion for Boo at Bolton: Food Truck Fest & Trick-or-Treat on 10/16 from 11am-4pm! Enjoy moonbounces, balloon art, a DJ, trick-or-treating (from 12-2pm and while supplies last), vendors, food trucks, kid-friendly ghost tours of the mansion (not scary - just fun) and more!
You can join real paranormal investigators for a kid friendly ghost tour of the first floor. Paranormal investigators will tell you of their experiences inside the mansion as well as answer as many questions as time allows. First tour starts at 11:30am and will be approximately 20-30 minutes.
Due to Covid-19, for the safety of guests and the investigators, masks will be required and we will not be able to lend out equipment this year. You are welcome and encouraged to bring a camera, flashlight or any handheld equipment of your own. 
Cost of tours is $10 per person. All tickets are being sold online. **Tickets will not be available at the door.
Tours are limited to 10 people per tour. Due to space limitation, we are unable to offer discounts. All tickets are $10 per person regardless of age. Event runs from 11:30 a.m. to 4:00 p.m.
Fall Foodie Feastival
Nov 13, 2021 11:00 am – 4:00 pm
Hosted by Mommy's Lil Black Book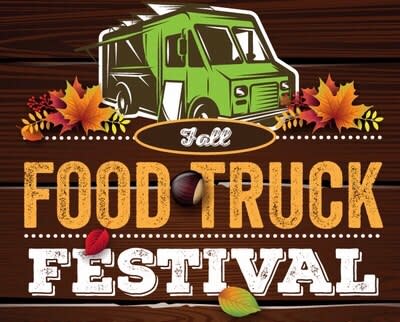 November brings visions of eating delicious food and spending quality time with friends and family comes to mind and that's exactly what we plan to do during the Fall Foodie Feastival on November 13th from 11-4!  With 10+ incredible food trucks, moonbounces, balloon art, costume characters, knockerball, face painting, children's canvas painting, a DJ, vendors/crafters and a beer/cocktail garden, this will be a great celebration of food and fun for everyone! 
Holiday House & Grinchmas Food Truck Fest
Dec 4th, 5th 11:00 am – 4:00 pm
Hosted by Bolton Mansion (Holiday House) & Mommy's Lil Black Book (Grinchmas)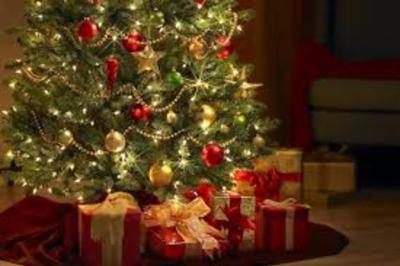 Historic Bolton Mansion will have an open house featuring holiday decorations on the first floor. Tickets for the open house time slots will be available on the Bolton Mansion website.

Ho-Ho-Ho! Santa Claus (and The Grinch!) are coming to town! Join Bolton Mansion for holiday fun for the whole family! This event will be held on December 4th and 5th from 11am-4pm and will feature the arrival of Santa via firetruck, visits and photos with Santa and The Grinch (free with your own camera!), food trucks, children's activities, a DJ, beer/cocktail garden, vendors/crafters for your holiday shopping and more!
Krampus Is Coming To Town!
Dec 19, 2021 6:00 pm – 9:00 pm
Hosted by ScarePros Halloween & Horror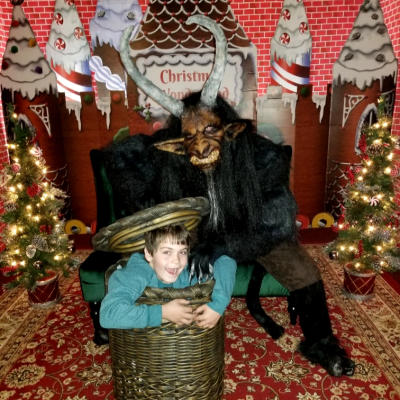 Stop by the haunted Bolton Mansion on December 19th from 6:00 - 9:00 p.m. for an evening with Santa's less-jolly sidekick...The Krampus!

Have you been bad this year? This is your chance to sit on Ol' Krampy's lap and tell him why you should be on Santa's nice list, and not on The Krampus's naughty list...because you know what that means!
There will also be various Krampus and Creepy Christmas items available for purchase, including personalized ornaments to hang on your tree!

There will be a professional photographer on site, with various and affordable picture packages for you to choose from. A portion of the proceeds will be donated to the folks at The Bolton Mansion, to help with their continual upkeep and protect this local treasure.
The line to see Krampus will be outside, with social distancing. Please dress accordingly and bring a facemask. Only two groups at a time will be inside of the house. While inside, masks must be worn. You will be able to remove your masks while pictures are being taken. This will be a safe and fun event, suitable for all ages (that can handle a creepy monster, that is.)