Oh, what an experience Peddler's Village is this particular year during the holidays! I highly recommend checking it out, even during the daytime. In years' past, I have gone to this beautiful place in Lahaska, Pennsylvania (a stone's throw from New Hope) in the evening just to see the sparkling light display. At night, during the holiday months, it has NEVER been a disappointment. The lights in several various colors surround every single tree branch, windows on the beautiful buildings, and truly, any nook or cranny in the surrounding area. The lights bring so much joy and warmth to the soul, even on the chilly nights.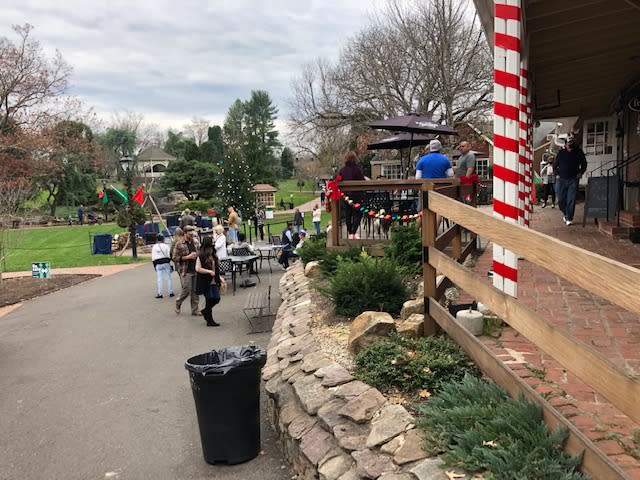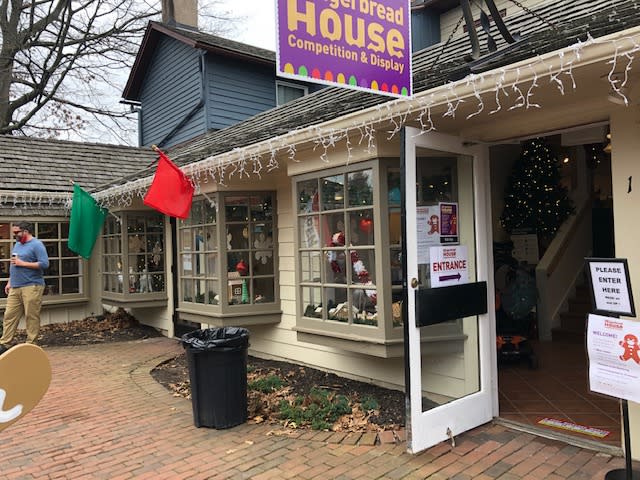 Well, today was a different experience for sure. I usually ride up River Road to head to Lahaska, passing through the beautiful town of New Hope. This time, I went with a friend who knew a different route that leads to the back entrance of the Village, riding up through Wrightstown on Rt. 232. It was awesome because when we arrived, there was parking galore in what used to house a bunch of outlet stores. Walking around the Village was completely awesome. People were wearing masks, and there was plenty of space to spread out and breathe in the fresh air.  We saw warm hot apple cider, and a stand with a young gentleman selling delicious baked treats. Shops were decorated and very welcoming. We even stopped in the Chaddsford Winery tasting room for a warm cup of holiday spirit mulled wine and boy was it scrumptious!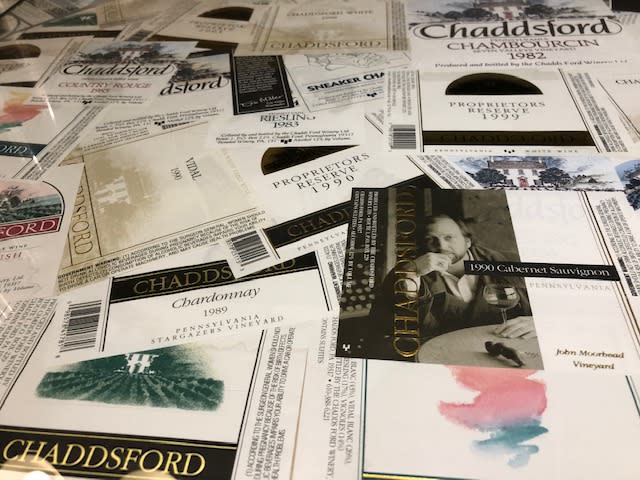 Just when we thought the Gingerbread House Display was canceled for 2020, we glanced up and saw signs leading us to its new location! It was moved from the Gazebo to the larger indoor shop located in the Courtyard. This move truly allows for social distancing while viewing this year's display! The Display is free to see and runs through January 9. 2021. You can tell a lot of time, talent, and energy was put into this year's competition. There were houses made of Kit Kats, pretzel rods, Cinnamon Toast Crunch cereal, and even spaghetti in all shapes and sizes. It was absolutely incredible and a MUST SEE!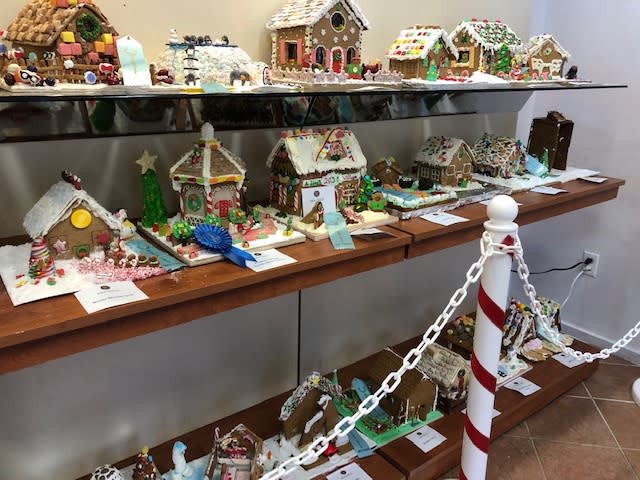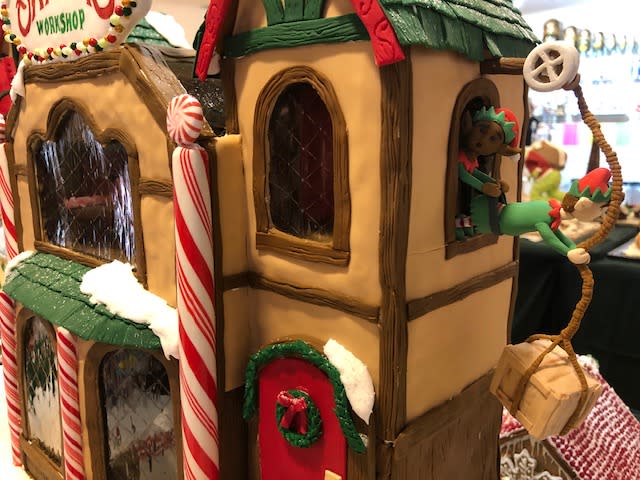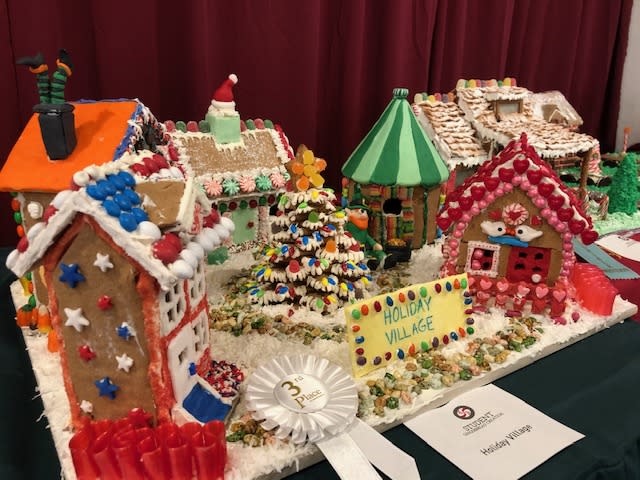 You will be amazed by these creations completed by both young kids and adults who are kids at heart. I couldn't help but to keep "snapping" away with my camera! Take your family (or yourself) for an awesome day or night trip, and head up to Peddler's Village for a fun, outdoor adventure.