This year, I wasn't going to let the pandemic rob me of a few peaceful days off from work, so my family and I planned a staycation. We locked away our laptops, tuned out social media and lived in the moment for a few days at these charming locations around Bucks County…
DAY 1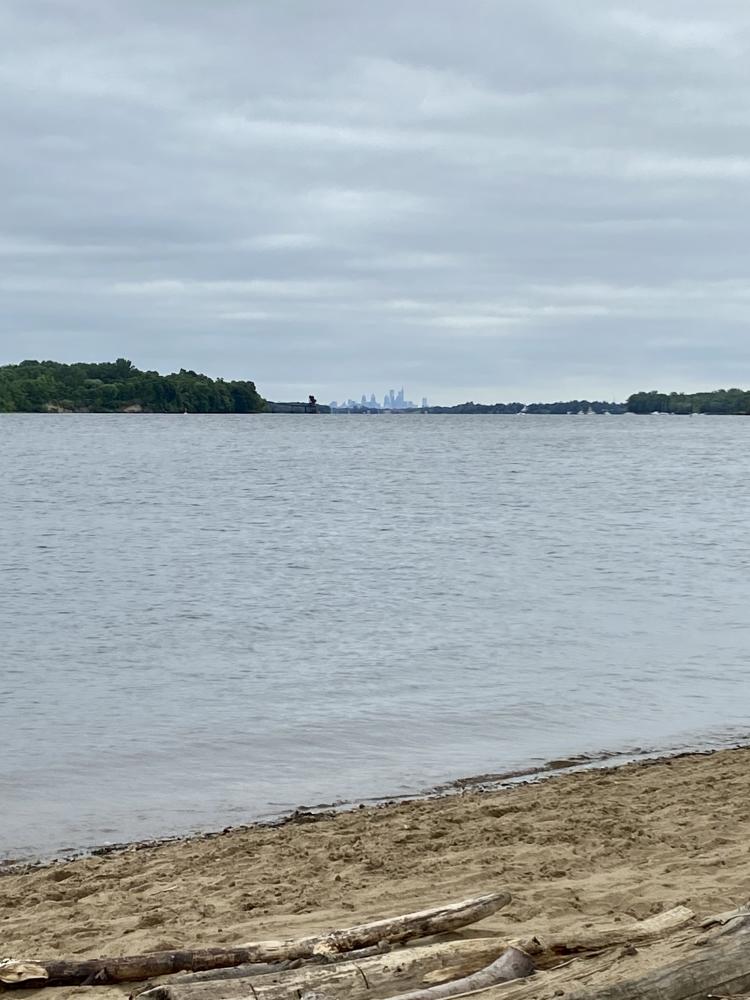 In the past few months, I've reconnected with nature and realized how much I love sitting near the water while surrounded by trees. I also love the feeling of sand between my toes, but I wasn't planning on making out of state beach trips. It turns out the "beach" is closer than I thought at Neshaminy State Park, just off of State Road in Bensalem. Park your car and walk ten minutes to Logan Point. You will be greeted with sandy shores, a few benches, tall grasses, lush trees, a peacefully flowing river and a breathtaking view of the Philly skyline nestled in between the Pennsylvania and New Jersey shorelines. Don't forget to pack sunscreen, a beach towel and a great beach read!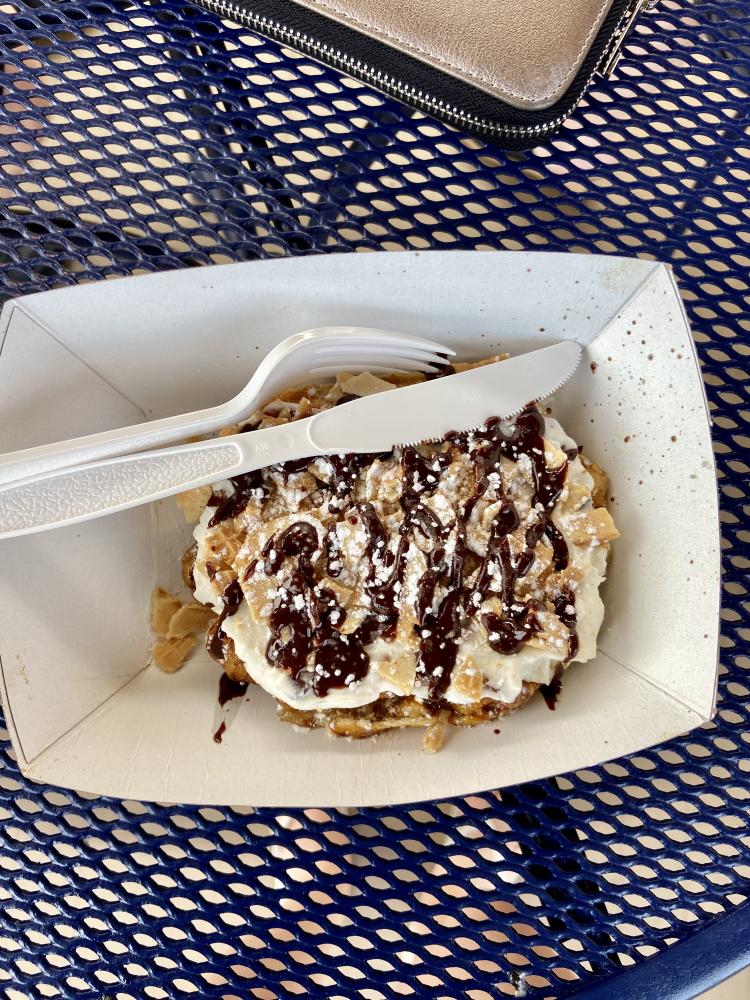 I have seen many photos of Nina's tasty-looking concoctions all over the Visit Bucks County Instagram feed. My brother-in-law made the suggestion one night and I jumped at the chance. I had never been, so we visited their newest location in Newtown. Behold the Cannoli waffle. I give it five stars.
DAY 2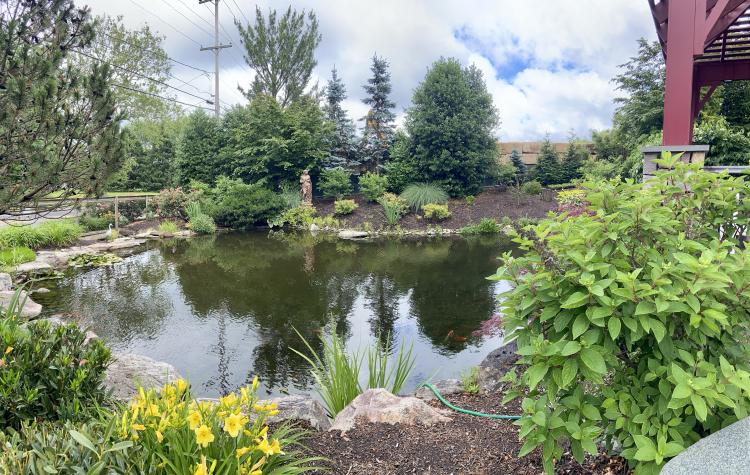 Gasper has six acres of space filled with plants, garden accessories, pond displays, trees, shrubs, gifts and seasonal home décor galore. For a woman like me who works in the interior design realm, it felt like a little slice of heaven. I personally would LOVE to have this giant plant wall in my dream home! Or a Koi pond like this one, but smaller, of course. It reminds me of the many summers I spent in my grandparent's garden-like backyard oasis. You don't have to be a homeowner to enjoy walking around Gasper. Feel free to dream, shop for gifts or just relax with the sights and sounds of nature.
1:00 p.m. – Strawberry picking at Shady Brook Farm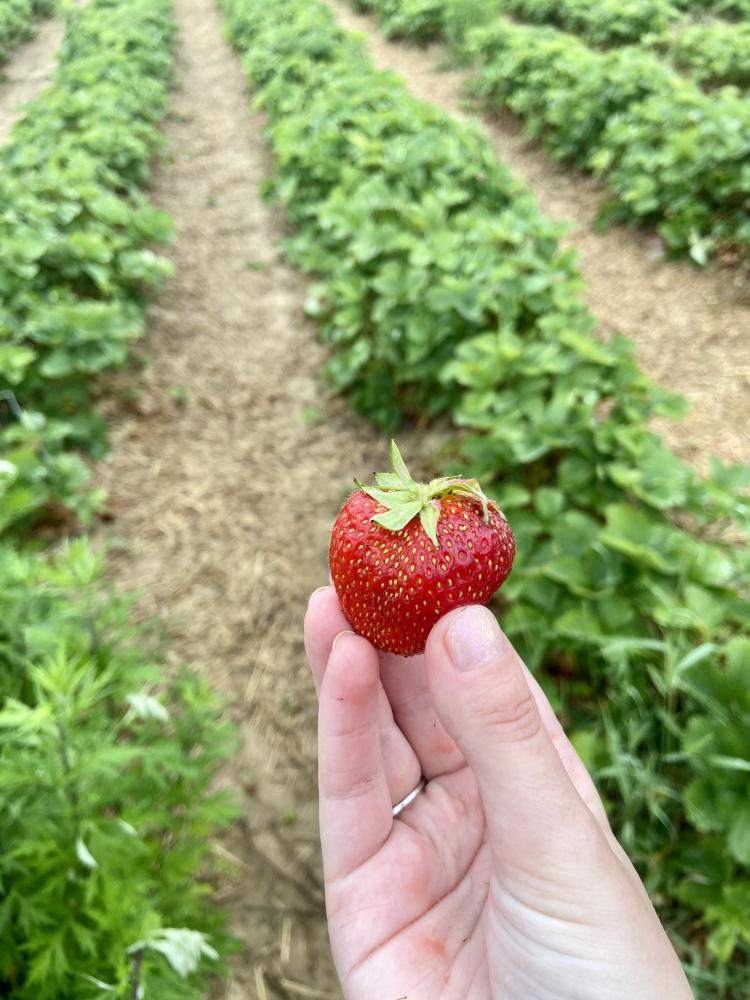 Staycations are such a perfect opportunity to do something you've always wanted to do but haven't had the time for, like strawberry picking at Shady Brook Farm! I have never been strawberry picking either, so I was looking forward to poking around in some strawberry fields for bright red berries. Despite the rain, the fields smelled terrific. My husband and I picked just enough strawberries to put into a French toast bake for Father's Day. Tip: Book your tickets in advance here. This time of year is ripe for blueberry and flower picking.