Bomba Taco + Bar is the latest restaurant opening in Bucks County locals haven't stopped "taco"-ing about.
Paladar Restaurant Group brings global cuisine with a fresh, trendy atmosphere where locals and tourists can catch up to Newtown starting February 17, 2022. The best part of the restaurant – make-your-own guacamole and hand-crafted margaritas!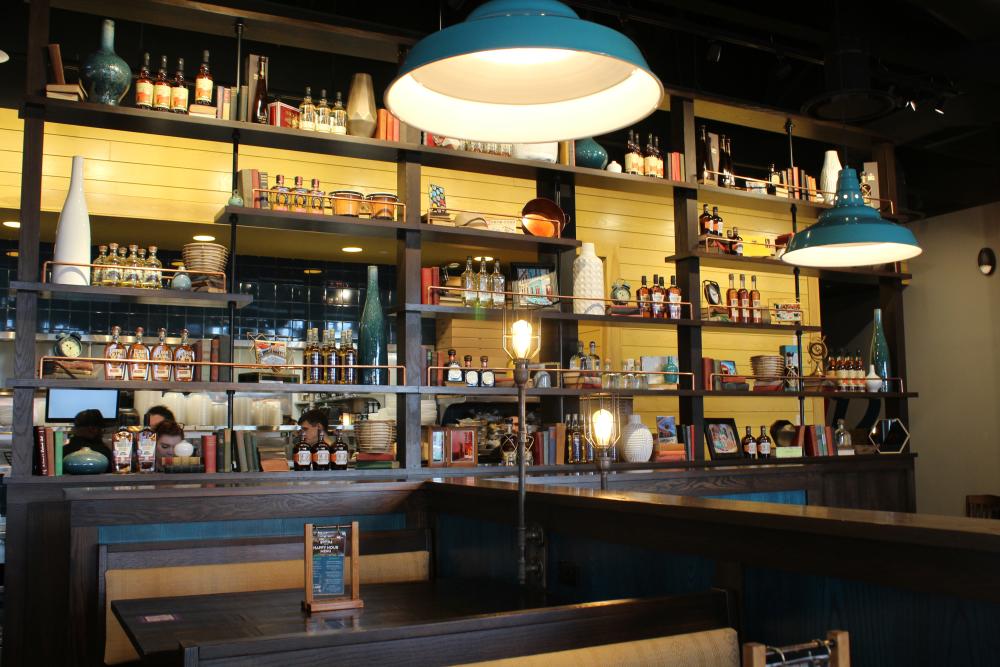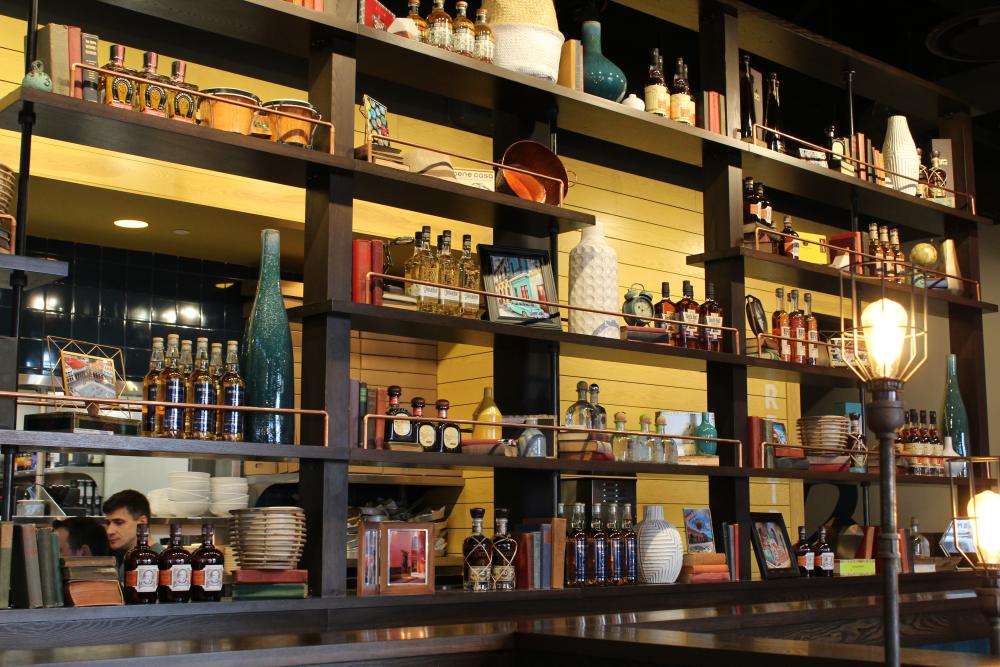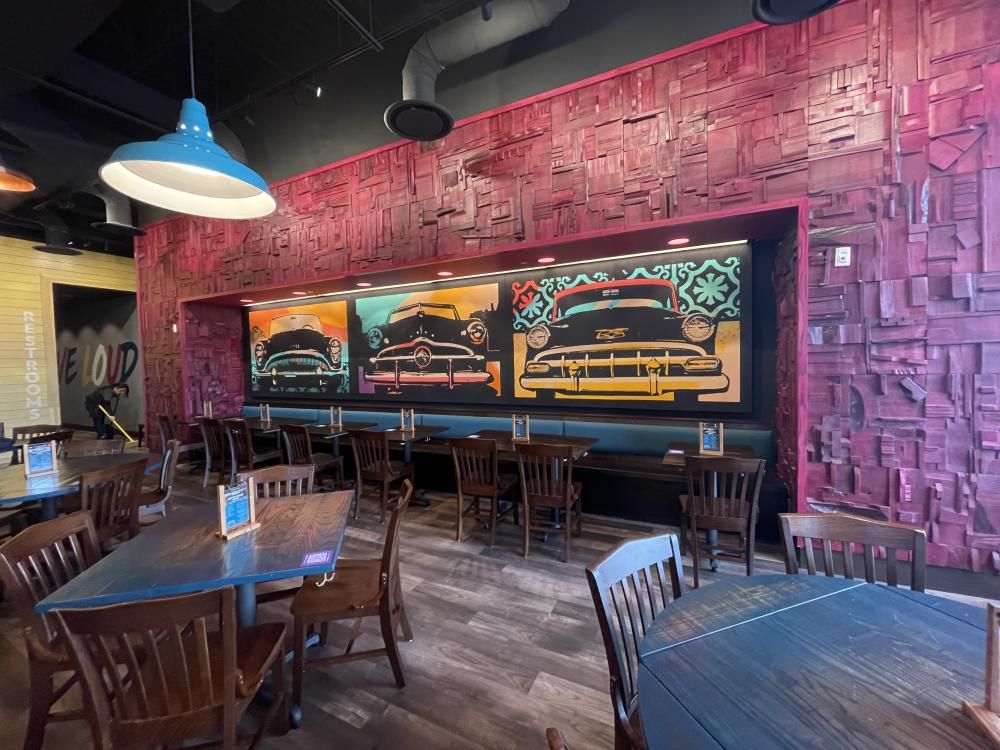 "Eat well, live loud" is the spirit of Bomba Taco + Bar in both ambiance and decor. The interior design is impeccable. It's filled with bright colors, abstract art, and funky decorations throughout the restaurant. It's the perfect lunch or dinner stop after a day spent exploring Bucks County or location for Happy Hour if you are craving chips, salsa, guacamole and a margarita!
Both Chef Joseph Tis and Chef Lamee Hall exuded authenticity, enthusiasm, and unique culinary perspective when asked about their vision on the menu. The food is nothing like the area's seen before: Vietnamese Meatball Tacos, Caribbean Mango Salsa, Brazilian Cheese Bread, Smoked Brussels Sprouts with Garlic Confit, and a Campfire Cookie Skillet topped with burnt marshmallow and crumbled graham crackers, to name a few!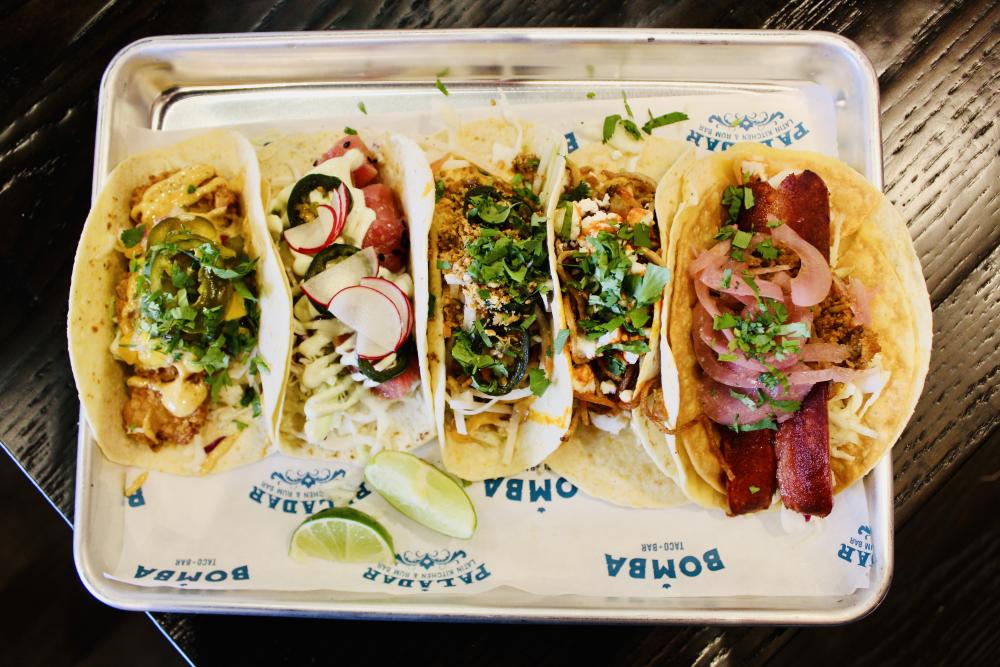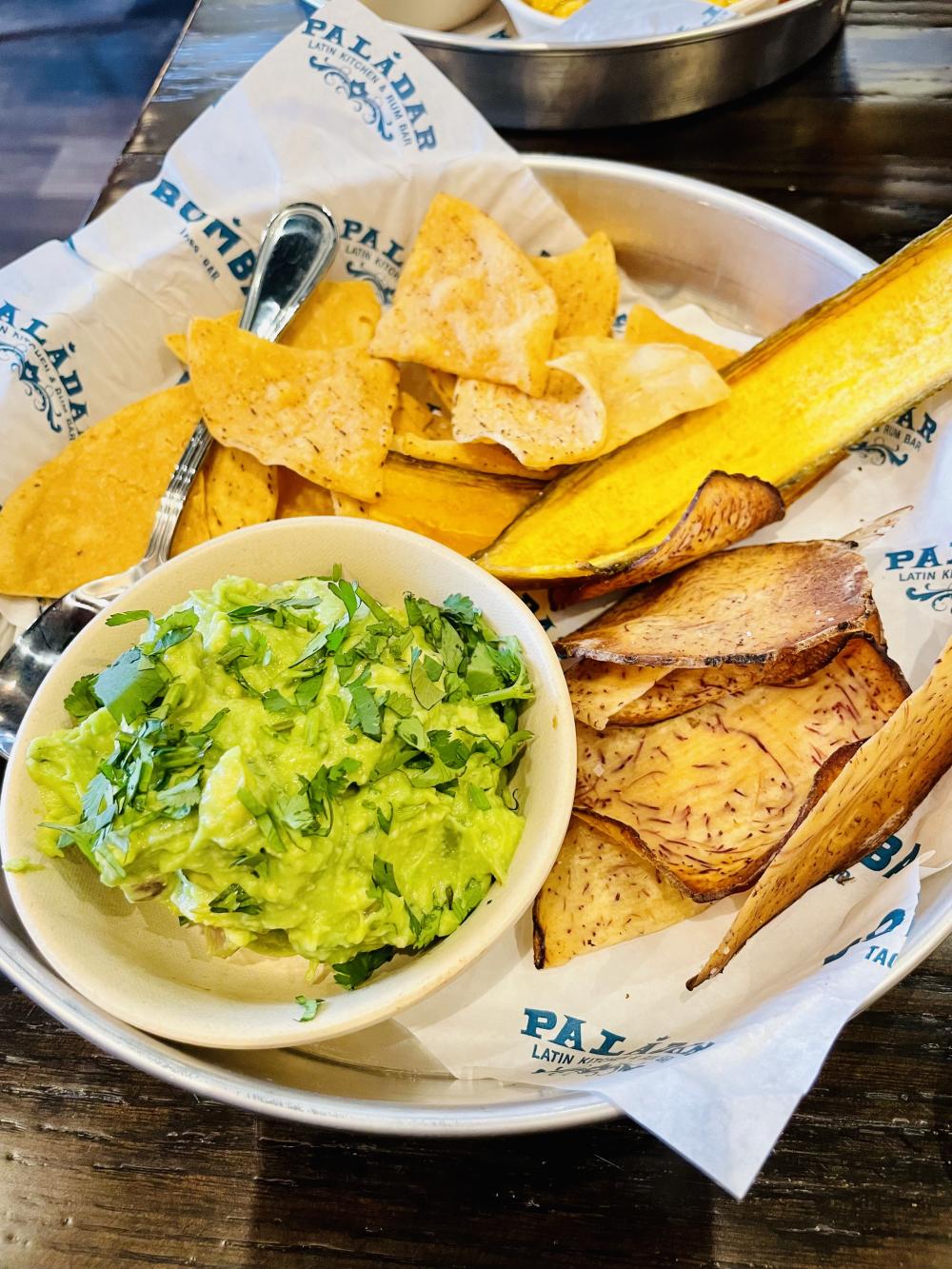 As mentioned, they have a create-your-own guacamole selection on their menu where patrons can add whatever toppings they prefer (roasted garlic, pickled jalapenos, mango, black beans, chipotle honey, candied pumpkin seeds, pico de gallo, pickled red onions, smoked corn, cottage cheese, goat cheese, bacon, and/or roasted poblanos).  Every dish on the menu is well-thought out, innovative and truly delicious!
The bar is stocked with scratch made tequilas, bourbon, rum, sangria, tiki cocktails, beer/wine and spirits. The margaritas are expertly made ranging from Orange Hibiscus, Pomegranate-Ginger, Charred Pineapple as well as seasonal flavors. The tiki cocktails are perfect for the warmer months with rum punches, painkillers and paired with fresh fruit juices.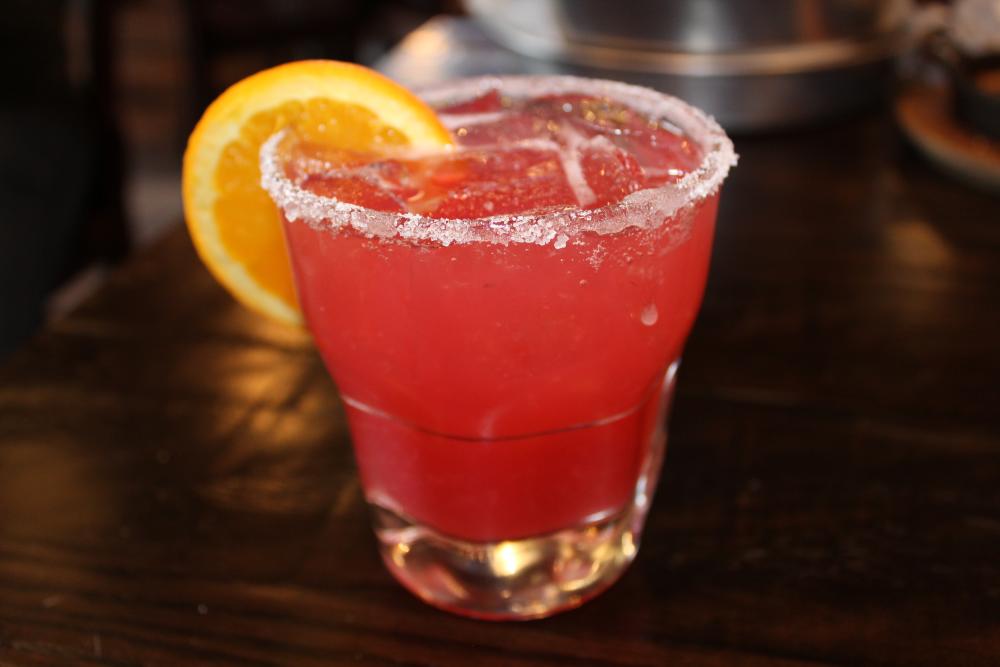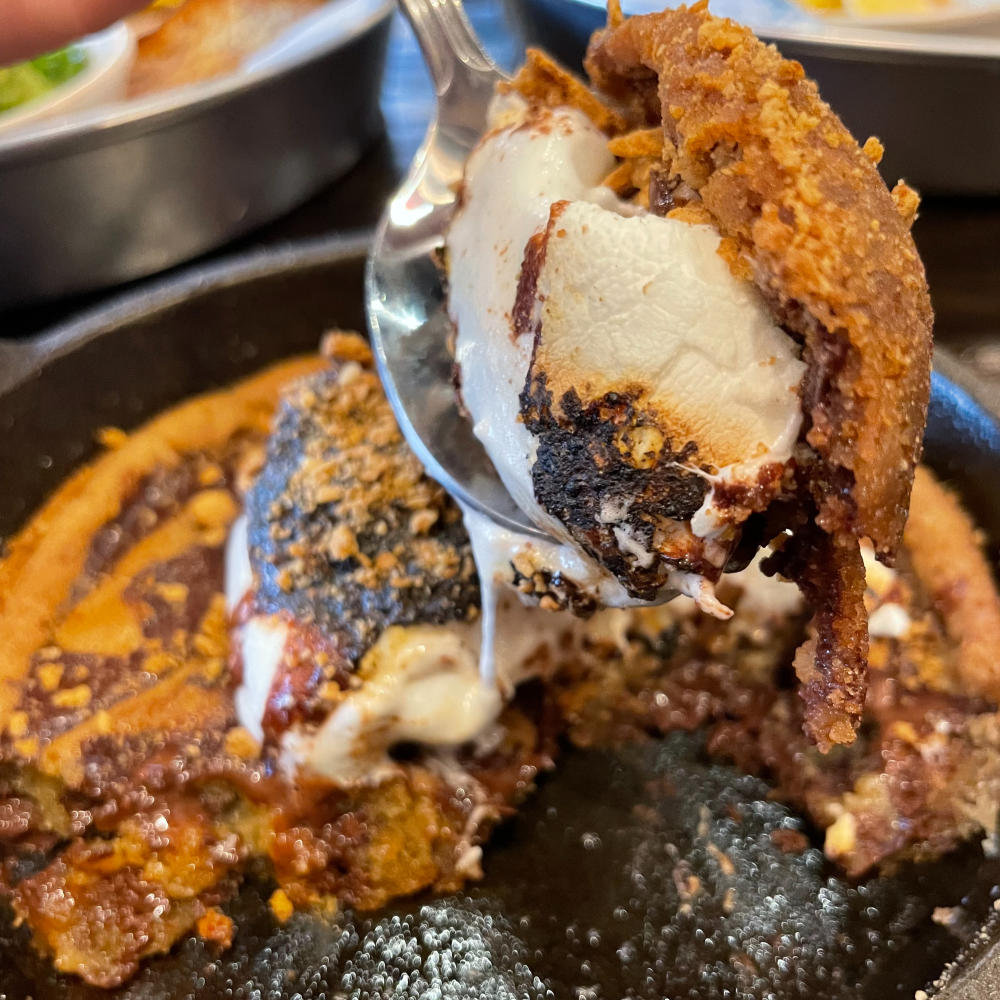 Stop in today or during your next weekend getaway to Bucks County, PA. Bomba Taco + Bar will not disappoint!