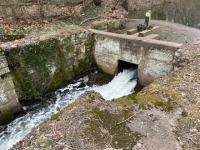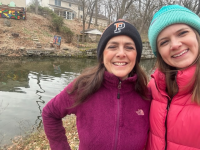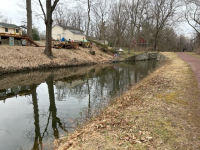 If you are looking for a fun-filled adventure, head on over to Yardley Borough to stroll along the scenic Delaware Canal or visit the beautiful Lake Afton where many come to fish, paint, read, enjoy the wildlife, ice skate, or just sit and relax. What's great about the small town of Yardley, Pennsylvania, is that not only is it historical in nature, dating back to the 1800's, but it is also home to the Delaware Canal Towpath and many taverns and eateries. Walking, biking, running, fishing, and photo-taking can be seen by the people that venture out to this incredibly beautiful and open space! It is one of my favorite places to go with family and friends. The towpath runs from Easton to Bristol, Pennsylvania and is 60 miles in length.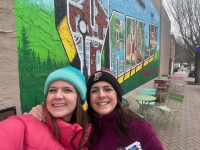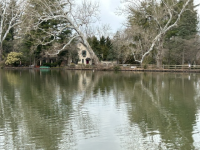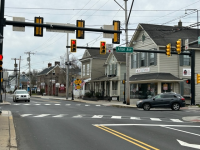 After a brief stop at Lake Afton to witness the many signs of spring popping up and a 3-mile walk on the canal path, my daughter and I headed to Main Street in Yardley to visit La La Lobster, the best kept secret in town! It is a quaint, cozy, and delicious seafood restaurant that now houses signature cocktails and spirits concocted right on the adjacent property. There are flavors for everyone such as their homemade Spiked Cape Cod (vodka, cranberry, & lime), 50/50 (bourbon, vodka, limoncello, black tea, & lemonade), and Blueberry Lemonade (vodka, limoncello, & blueberry lemonade) just to name a few. Yardley Distillery is home of the infamous Bleed Green Vodka which was made very popular when our very own Eagles headed to the Super Bowl this past February!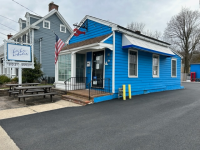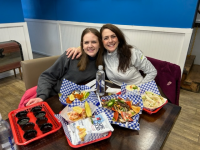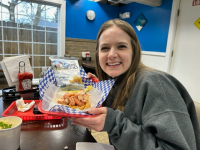 We have been to several of the friendly establishments along the Canal Path and in the borough of Yardley. I have to say this is one of our favorite eateries in town, after sampling a variety of mouthwatering menu items. We were greeted by the nicest people with top notch customer service. Fred sat down with my daughter and I and shared with us the history of this incredible business. The menu is interesting and unique, with choices to satisfy any taste buds! The Lobster Mac and Cheese was truly out of this world, along with the La La Shrimp Tacos, which are soft shells filled with their Colossal Shrimp, topped with white and red cabbage, cilantro, red onion, fresh lime juice, drizzled with avocado ranch-YUM! I do not think I have ever tasted Buffalo Shrimp the way this appetizer was prepared! And, the Lobster Roll? Oh my! It was heaven on Earth, filled with fresh, wild caught lobster, stuffed inside a split butter toasted roll. It was a party in our mouths!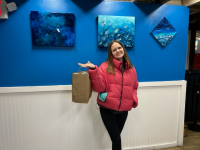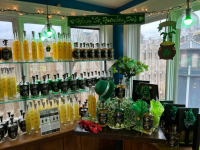 We left La La Lobster wanting to come back for more on the menu and eager to share this scrumptious eatery with all of our family and friends. The food is fresh, flavorful, and impressive-we felt comfortably full and satisfied at the end of our impromptu visit! Whether you go with a group, a date, your brother or sister, your children, your parents, or yourself, you will not be disappointed when you make the trip to La La Lobster. This location is a must-see, must-experience seafood restaurant and distillery and is a scrumptious ending to some time spent outdoors in this beautiful county of Bucks!