Bitchin' Kitten Brewery, the newest brewery to join the Bucks County Ale Trail, officially opened its doors mid-October, and I had the absolute pleasure of being one of their first guests during their soft opening, and let me tell you — I "cat-not" wait to go back! (Warning: More cat puns ahead!)
So, who are the masterminds behind this cat-inspired brewery? Michael and Brigitte Crosson, lovers of, unsurprisingly, cats and beer, dreamed of opening a brewery for more than twenty years, so when Brigitte's cat, Shadow, accidentally tasted a White Russian, they decided to name their future business in honor of their beloved four-legged friend. Shortly after, Michael and Brigitte got married and had a daughter, Eva. Since then, Michael, who continued to master his craft brews, winning second place in a Craft Brewers competition in 2019, and Brigitte, an advocate of pet adoption, rescue, and rehabilitation, fostering many cats, worked various jobs until they could someday open the brewery that had been "pawing" at the back of their minds. Fast forward two years and the doors to the totally "claw-some" Bitchin' Kitten Brewing have officially opened!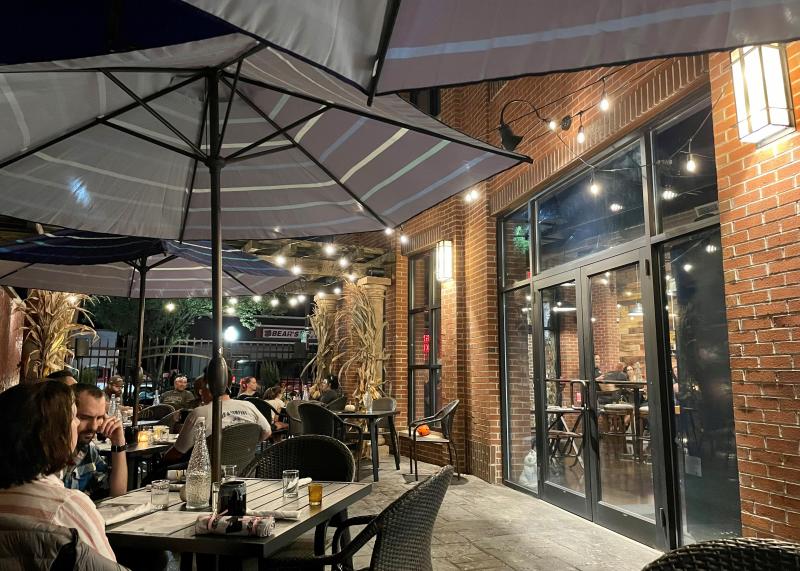 Bitchin' Kitten Brewery, located on East Bridge Street in Morrisville, Bucks County, serves up delicious food, from sandwiches to chicken strips, and refreshingly crisp craft brews in a beautifully-decorated (and full of "paws-itively" adorable cat decor) taproom and patio. I sat outside under the romantic string lights (because why not enjoy the fantastic fall weather?) and ordered their house-made Shio Koji marinated chicken tenders, Shio Koji-marinated wings tossed in buffalo sauce, a flight of beer, and two pints of their Twisted Whiskers New England IPA.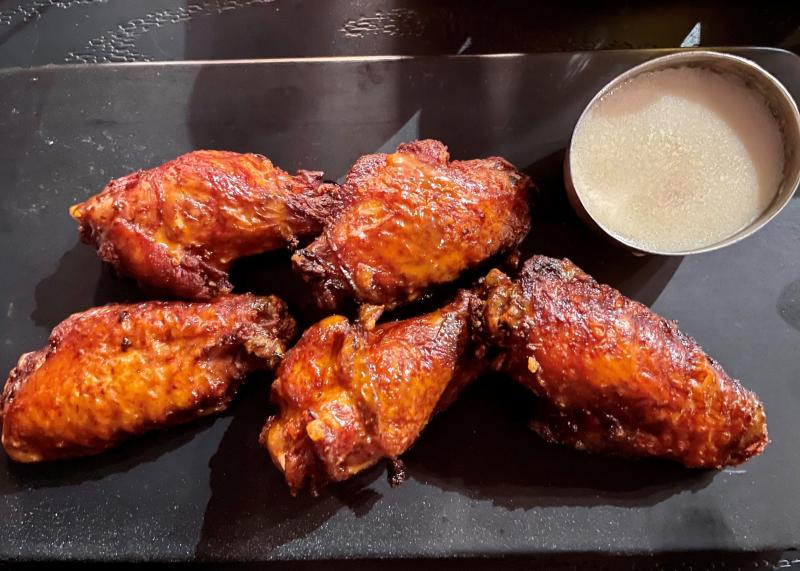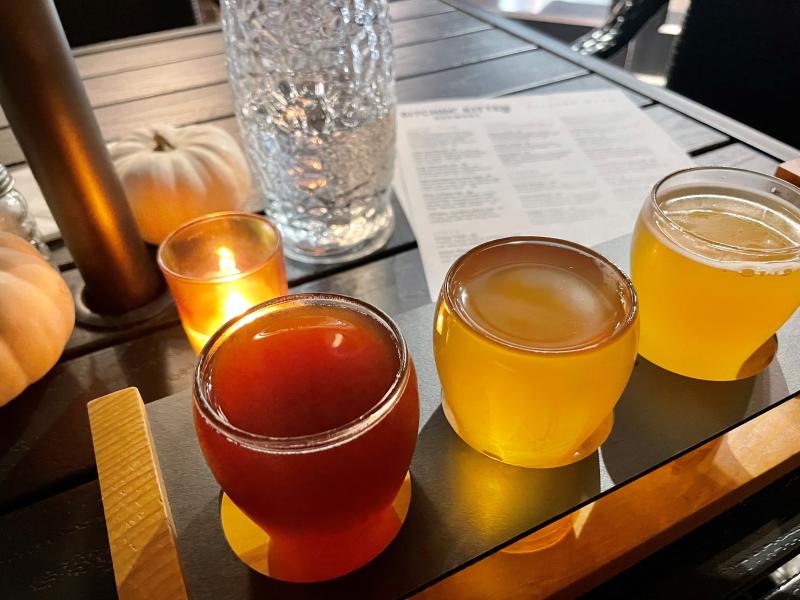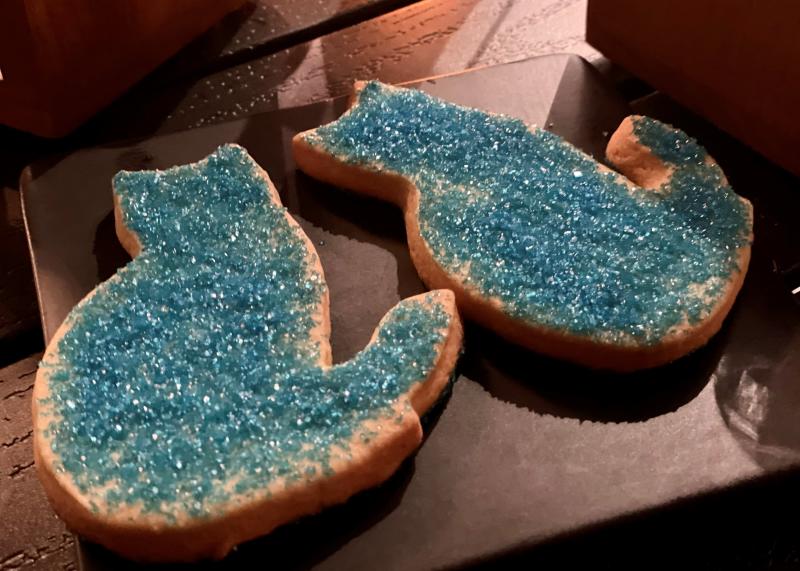 For the flight, I sipped on the Cat-O-Lantern Imperial Pumpkin Ale, Honest Abe's Tabby, an American ale, and the Twisted Whiskers NEIPA. The American Ale and NEIPA were crisp, flavorful, and the perfect amount of hoppy. The pumpkin ale? It had all of the flavors of fall you could possibly want in a pumpkin beer! (I also tried the most adorable cat-shaped sugar cookies baked by The Caketeria in Newtown — absolutely purr-fect.) An added bonus? There's a large parking lot right behind the brewery so you don't have to worry about where to park your car!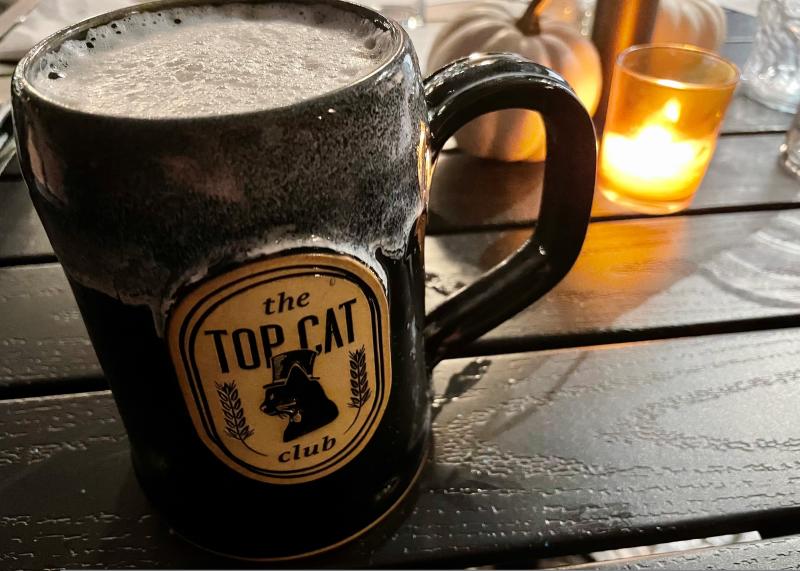 While they're still in the process of brewing all of their top-notch craft beers, stay up-to-date on the latest pours available at Bitchin' Kitten by visiting their website or following them on Facebook or Instagram. A few brews coming down the pike include Boujee Cat Raspberry Wheat, Cheshire Cat, a bourbon barrel maple porter, and Cait Sidhe: The King of Kats, a dry Irish stout. Bitchin' Kittin will also be offering Sunday brunch from 10 a.m. - 1 p.m.  beginning in November.
Be sure to stop by Bitchin' Kitten Brewery soon, hang out on their charming patio (while the weather is still nice!), and order one (or more!) of their craft brews, nibble on some of their delicious food offerings, like their beer cheese dip with crostini, tempeh seitan sliders, or their slow-braised beef tacos, and top off a perfect evening with a "Cupcake Kitten Caboodle" — a flight of mini cupcakes from The Caketeria in Newtown. Bitchin' Kitten Brewing receives four paws up from me!