Need a morning boost, a place to catch up on work, or even a place to unwind with a book? These coffee shops in Bucks County will transport you into your main character moments in a small-town cafe just like Lorelai Gilmore. Stop by these shops and maybe you will find your new go-to cafe.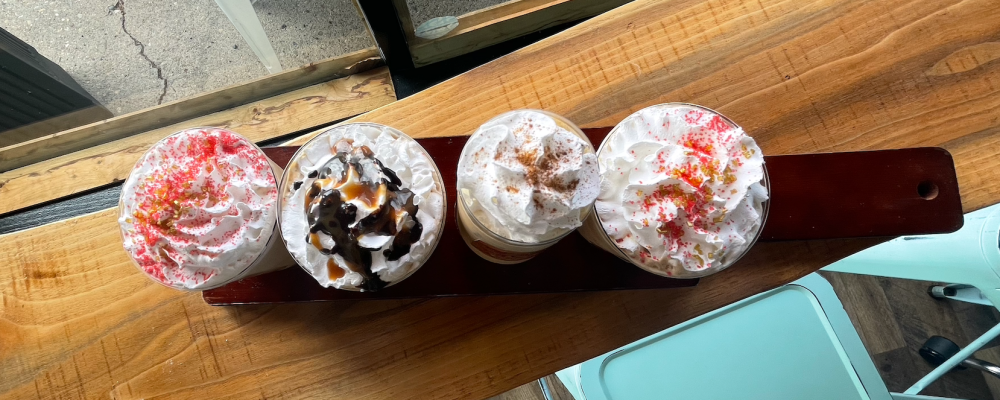 With their constantly changing menu, Pot Heads Coffee always feels like a new experience. Their unique coffees allow you to try multiple flavors so you can discover a new favorite. They even have vegan snack options like their delicious Banana Chocolate Chip muffin! The shop even has games to play as you are enjoying your coffee. Keep your eyes peeled for their famous skeleton who is always dressed up to match the menu themes.
Located in Yardley, PA, this shop offers a variety of specialty lattes, as well as all the traditional coffee you could want! Pictured above are their lavender and snickerdoodle lattes, both will leave you craving more. Don't miss out on the coffee because when the clock strikes 3:30, Pretty Bird transforms into a burger and shake shop. This dual shop makes Pretty Bird the perfect way to start and end your day.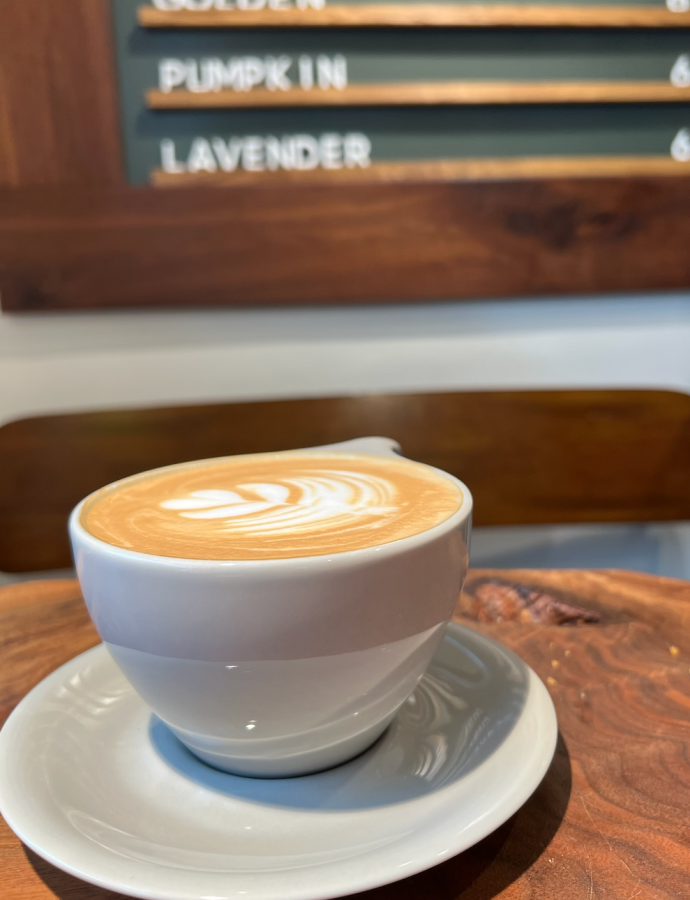 This shop doubles as a Bonsai Tree sanctuary making it the perfect place to unwind and relax. A must-try is their Vanilla bourbon latte, as it gives you the perfect flavor to highlight the coffee. For a more refreshing drink, ask for any of their flavors to be iced. I recommend the lavender lush. For a sweet treat try their famous waffles as there's a reason they're a big hit with customers (hint: it's because they are immaculate).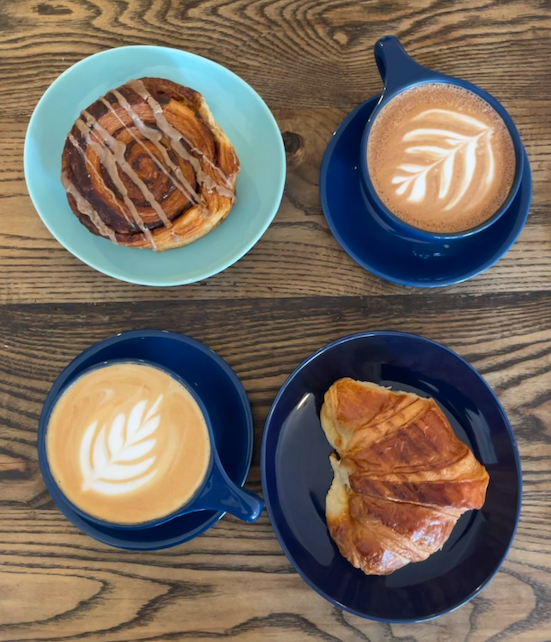 With their two locations in Newtown and Bristol, there is no excuse to not stop by and try their coffee. As their name alludes, this shop is the perfect quiet spot to get out of the house and get caught up on your work. Their comfy bay windows to relax by and look onto the small towns, allow for the perfect setup to romanticize your work days.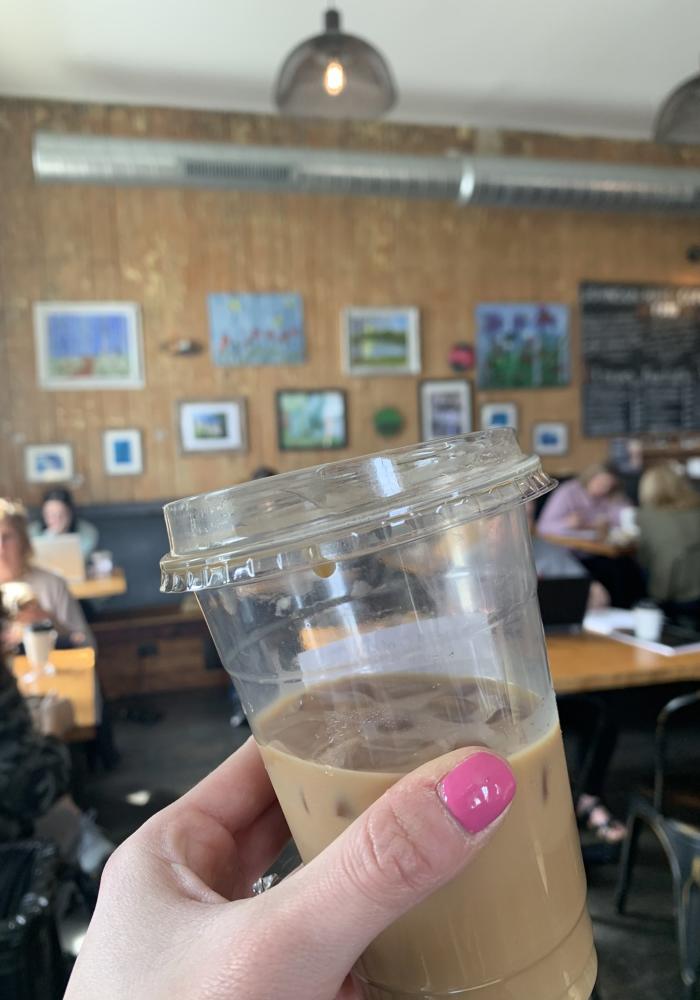 For a more modern feel, stop by Johnson Hall. The walls are decorated with the work of local artists and the warm lighting makes this place like no other. Try one of their signature Lavender Lattes and grab an egg and cheese sandwich on a waffle to enjoy on their signature red stools.