What started as an interest in kayaking last summer has turned into a stand up paddle boarding obsession, and I have just the place for you go if you'd like to try it!
I can't say enough positive things about the time I've spent at Driftwood Water Adventures, the kayak and paddle board rental stand at the edge of a spring fed lake at Falls Township Park in Lower Bucks County. Not only is Driftwood Adventures one of the few places you can rent a quality kayak or paddle board in all of Bucks County, you'll get an on-land lesson before you go out!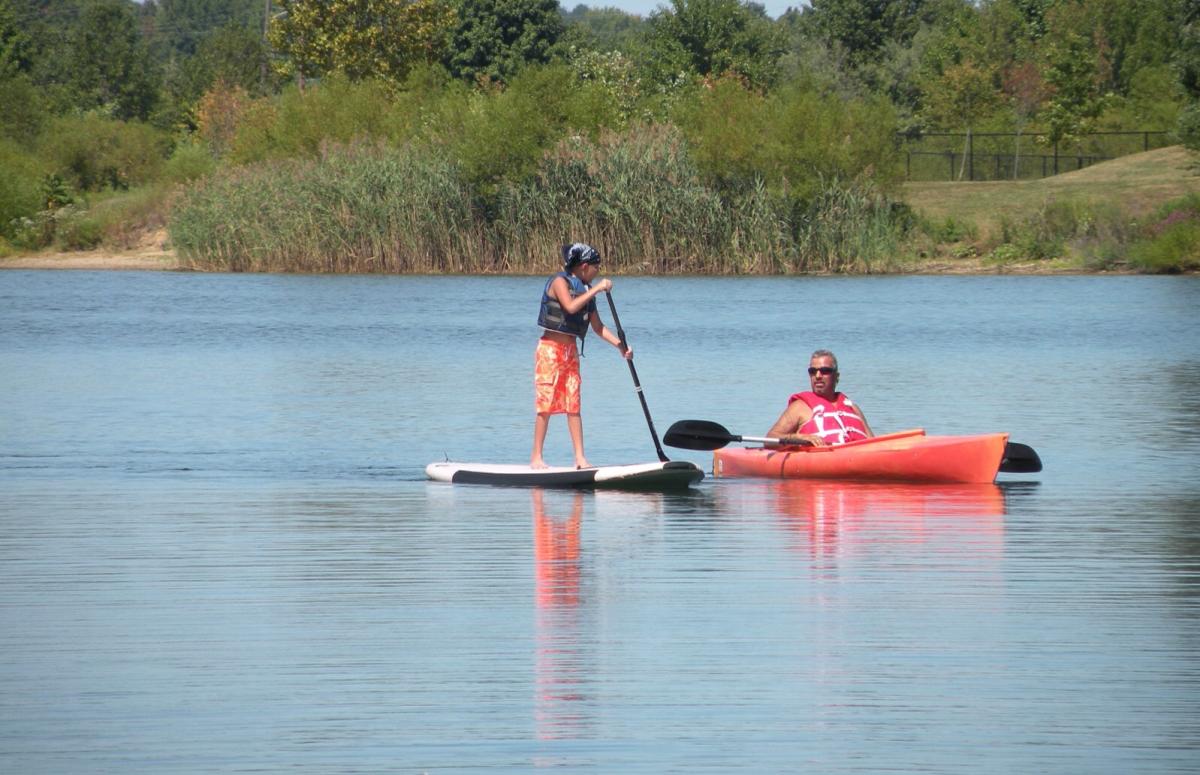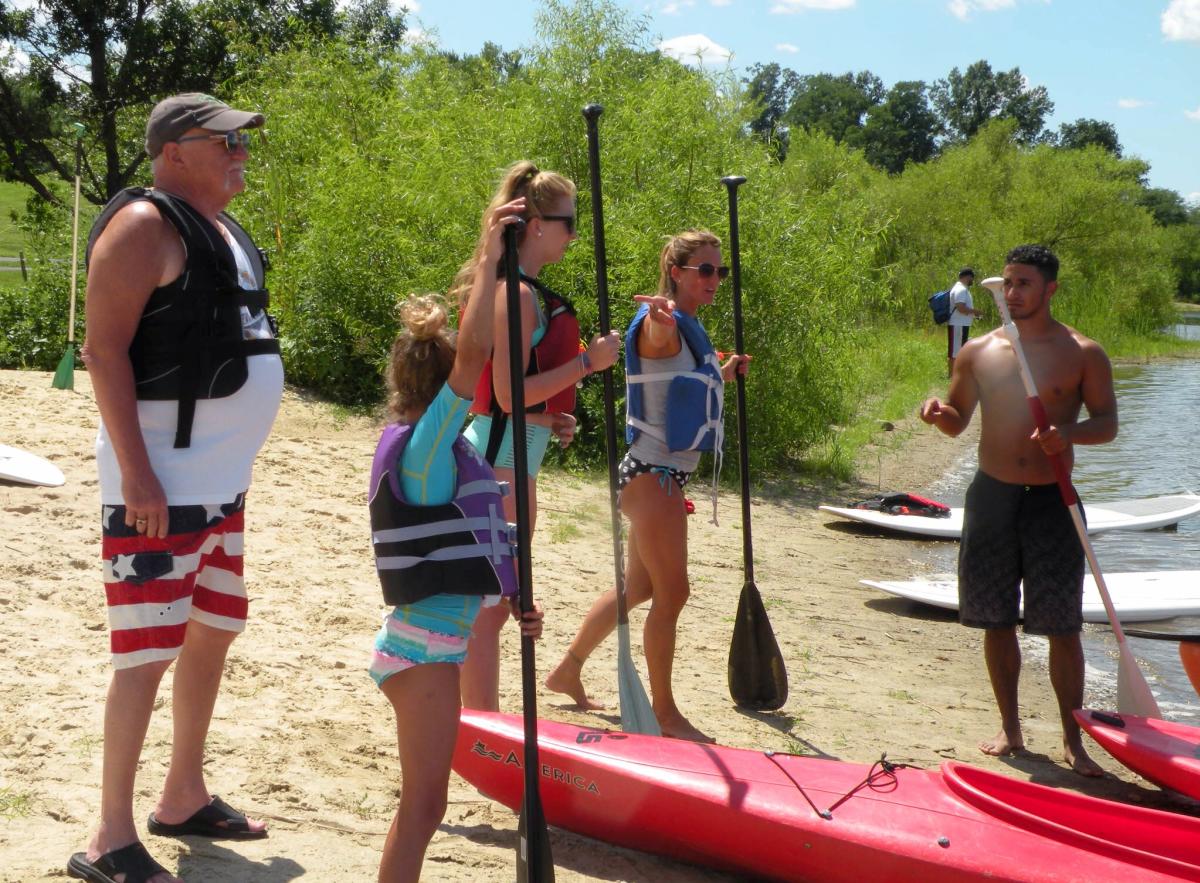 Owners and fitness enthusiasts Pat Mulhern and Bobby Moyer and their staff are personable, professional, and very, VERY patient. The whole crew is enthusiastic about helping you get out on the water; whether you'll be sitting in one of their kayaks or standing on a paddle board.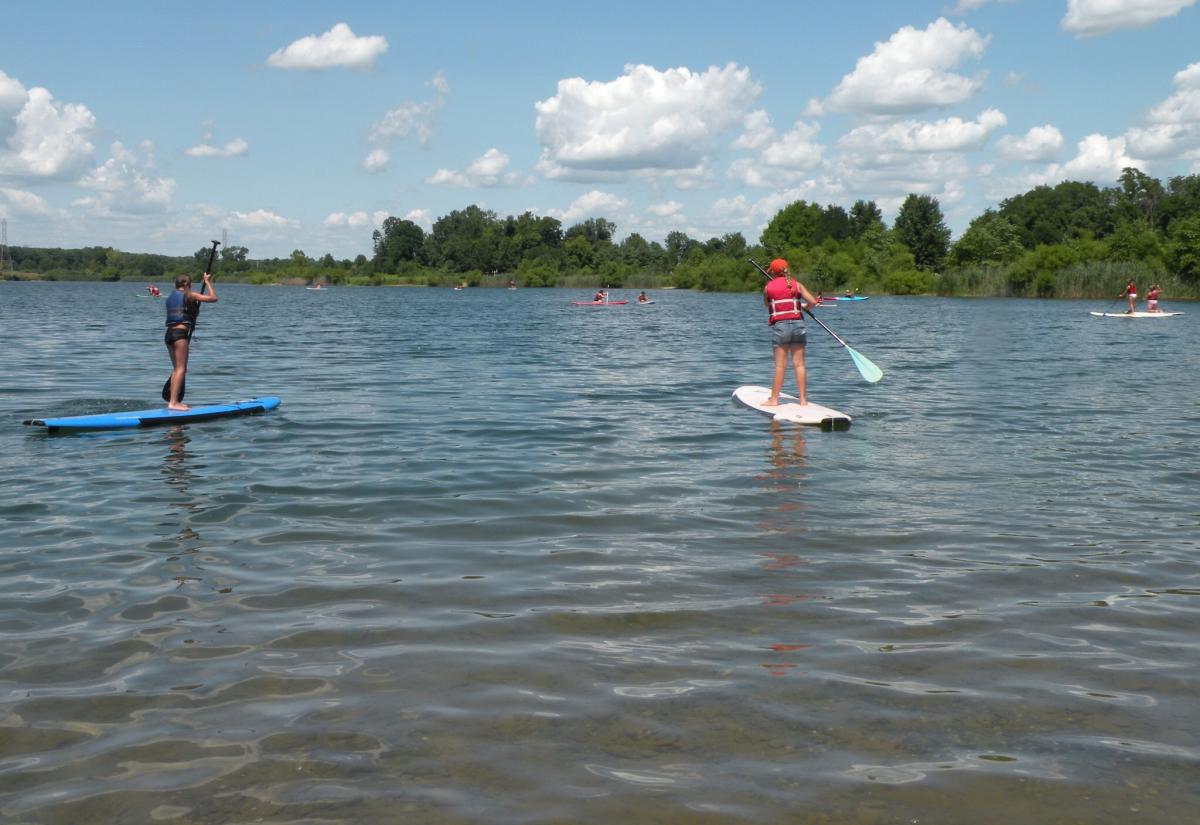 I never thought I'd partake in the latest craze of stand up paddle boarding until we went to Driftwood Adventures to rent some kayaks. When I saw all the people who looked like they were literally walking on water, I secretly yearned to try it. Pat must have read my mind because he told me that it's easy to master and offered me a quick lesson. The board looks like a cross between a longboard and a surfboard, but you use a long paddle. I was up, headed out, and HOOKED on this new sport in a matter of minutes!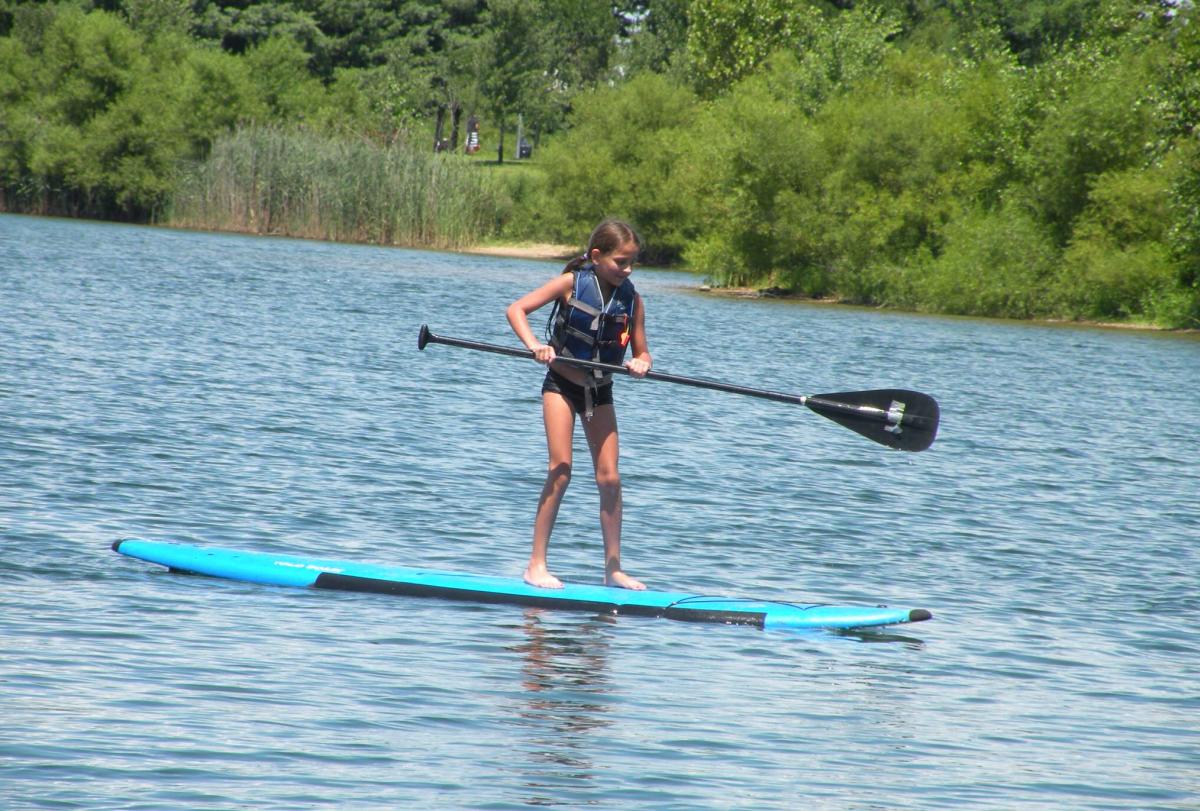 With reasonable prices (a half hour paddle board rental costs just $15), and expert instruction, we have brought many friends and family members over so they could experience this family friendly spot too.
If you're looking for some athletic fun next season, check it out!
Driftwood Water Adventures is located lakeside at Falls Township Community Park, 9021 Millcreek Road, Levittown, PA. To stay in tune with all they have to offer, check them out on Facebook.