I love a good picnic in and around Langhorne There are so many scenic spots to enjoy an outdoor meal. To make things easy, I ordered takeout from local restaurants that were a less than 10 minute drive from the parks I visited. This kept the food fresh and allowed me to try food from unique local spots while exploring a variety of parks. All of the restaurants I looked at also cater to a variety of diets so they are pretty safe bets for individuals with varying preferences.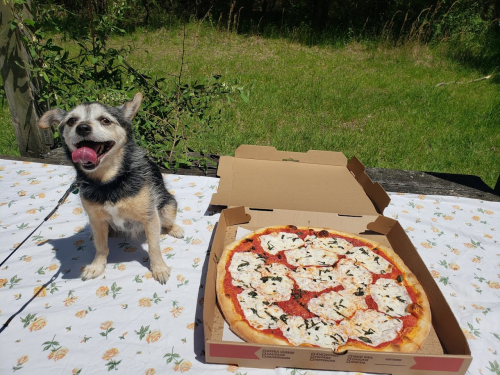 Core Creek Park sits around Lake Luxembourg and has wooded hiking trails, boating and pavilions. At this park, you can choose the picnic experience you want whether it's by the water, in a pavilion with picnic tables or along a hiking trail. I love the pizza from Tre Fratelli and their commitment to the community. During the COVID-19 pandemic, they have supplied meals to frontline workers and local people in need. Have delicious pizza and help the local community? I'm in!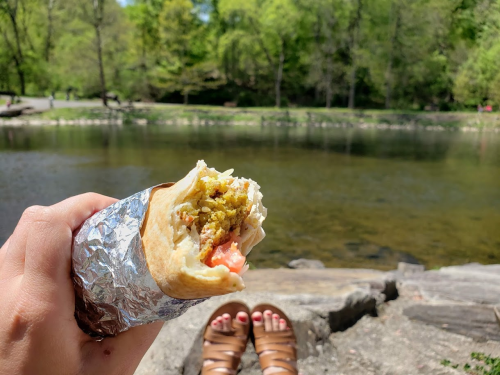 Tyler State Park offers plenty of room to sprawl out or explore. This is a great spot for a hike, an afternoon of disc golf  or splashing in the Neshaminy Creek. I set up my picnic by the creek to soak up some sunshine on the rocks and watch all the adorable dogs passing by. The Newtown Farmers Market is only open Thursday through Saturday but is worth the wait. It has diverse offerings from the local Amish fare, to international cuisine, fresh produce and more. It's a good one-stop-shop to satisfy the cravings of everyone in your group.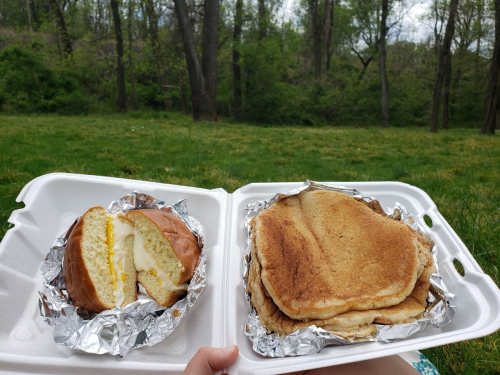 Playwicki Park has a wide-open main area that's perfect for a classic sheet-on-the-ground picnic and for kids and dogs to run around. There are also many areas to be explored including the Neshaminy Creek and a small wooded area. The Langhorne Coffee House offers breakfast and lunch so it's a great pick for a brunch picnic. They offer breakfast classics like these delicious brunch pancakes!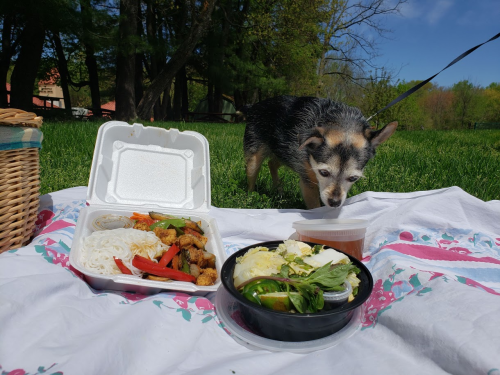 Churchville Park houses the educational Churchville Nature Center (currently closed due to COVID-19) as well as a hiking trail. We learned when we arrived that we weren't allowed to bring dogs on the trails to ensure natural preservation. A kind employee showed us the picnic area with plenty of picnic tables and a wide-open grassy area to picnic. House of Pho is a Vietnamese restaurant that is family owned and authentic. I love international cuisine and this food transported me back to a trip to Vietnam!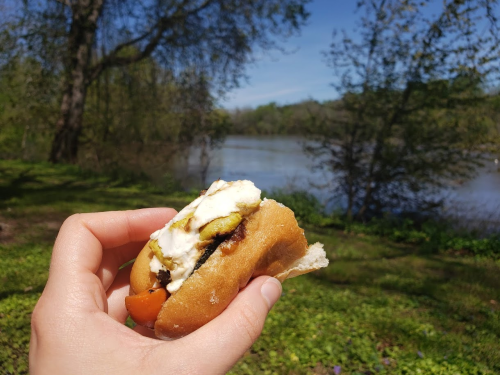 Washington Crossing Historic Park is a great spot for scenery lovers and history buffs alike. Nestled right along the Delaware River, almost every picnic spot is paired with a water-side view. Colonial Farms offers drool-worthy sandwiches from its deli but also has hot food and a grocery section to round out the picnic with different snacks. 
Park 6: Newtown Common, Newtown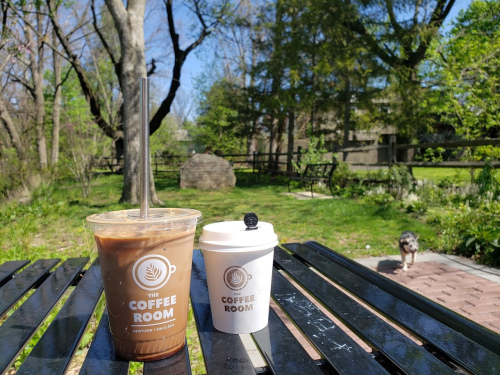 The Newtown Common isn't a big place, but it's a great spot to stop and enjoy an ethically sourced drink from The Coffee Room. Not only is the coffee delicious, but the staff is funny and makes you feel right at home. The Newtown Common, found behind the Newtown Bike Shop by the Newtown Creek, dates back to the 1600's and serves as a common area for farmers to give water to their livestock. This little piece of history is the only remaining part of the Common, which now houses seating for a break during a day in Newtown.