This year, 2021, marks 20 years since the attacks in the U.S. on September 11, 2001. To commemorate the anniversary, tourists and locals are able to pay their respects at a sacred spot in their own backyard: at the Garden of Reflection 9-11 Memorial is Yardley.
They say everyone who lived through 9/11 remembers what they were doing that day. I was only seven years old at the time, so my memories are just wisps of recollections. Growing up, I had friends in the high school choir who would sing at the Garden of Reflection on the morning of September 11 every year. I was always curious about what the memorial looked like, and it wasn't until recently that I ventured over to the park to look for myself.
Designed by Yardley architect Liuba Lashchyk, AIA, the 62-acre memorial park invites visitors on a walking journey from sorrowful reminders of tragedy and grief towards luminous symbols of hope, peace and celebration of life. Visitors are drawn in by fragments of the destroyed World Trade Center at the front of the garden.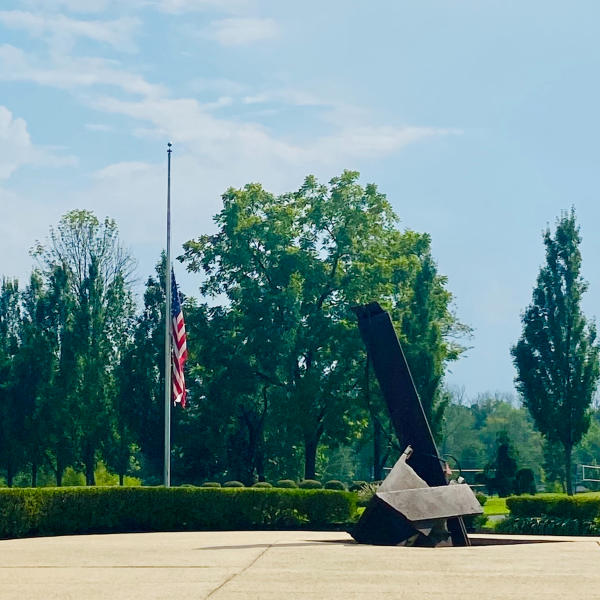 The pathway winds itself through a gateway to the memorial plaque and a donor wall, welcoming visitors to the garden.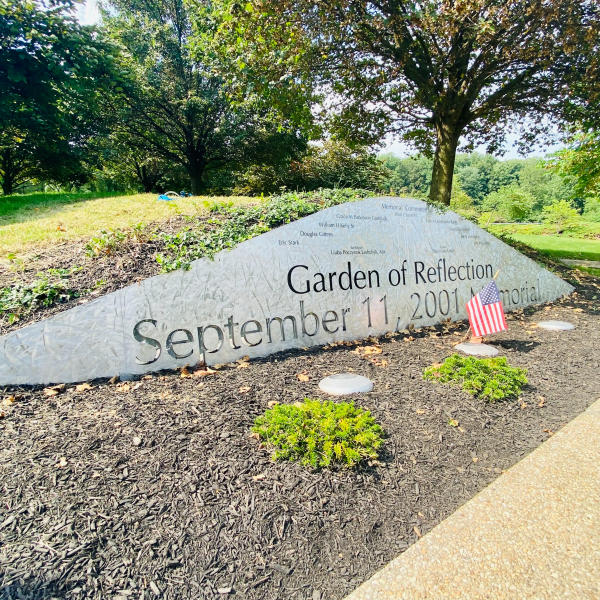 Closer to the center stands a glass wall of remembrance that pays homage to the 2,973 lives lost with special recognition of the 18 Bucks County victims, all of whom have their own etched glass panel. The area is decorated with thick and luscious flora and fauna.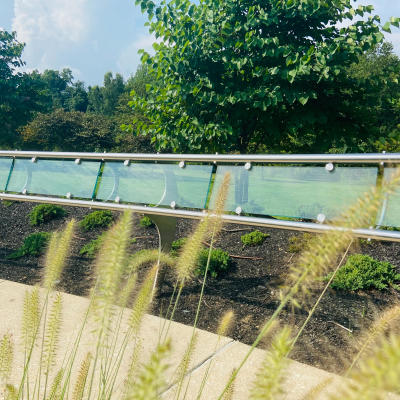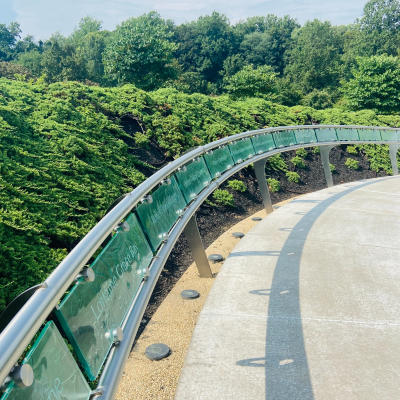 At the memorial center are twin fountains rising from square voids representing the twin towers. Benches dot the landscape so visitors may sit and reflect by the water.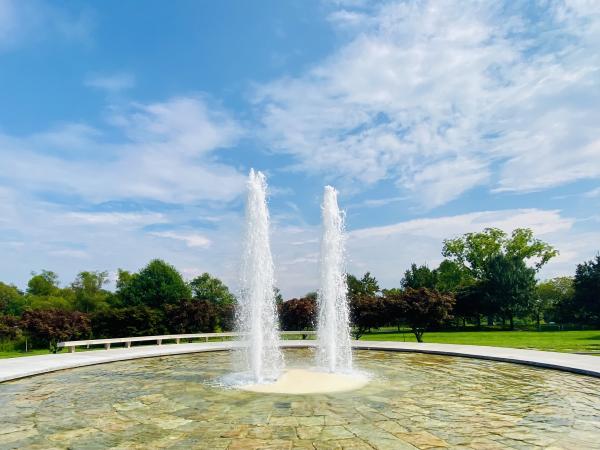 The park exemplifies stunning works of landscaping, architecture, art and botanicals. As my husband and I walked around the park, we imagined bringing our future children here, at the same age as we were when the terrorist attacks happened.
In addition to the memorial, there is an inclusive playground for children with all abilities, badminton and volleyball courts, winding walking pathways dotted with oak trees, and more to explore for the whole family. I highly recommend a visit!
The Garden of Reflection will host two ceremonies to commemorate the events of that day 20 years ago. One ceremony will begin at 8:30 a.m. with bells to mark the timeline of the day. The second ceremony, which will begin at 7 p.m., will combine sight, sound and light for an evening of speakers of musical tributes. Both events will also be live-streamed virtually on the Lower Makefield Township YouTube Channel. You can find more information about the events of the day here.