Want a FUN and relaxing way to spend some time with loved ones this season? Schedule a private wine tasting at the gorgeous Rose Bank Winery, a member of the Bucks County Wine Trail located on Durham Road in Newtown!
The location is just north of historic Newtown and is situated on ten acres of lush land. Because the vineyard produces around two dozen varieties of Pennsylvania wines, there is something for everyone's taste buds that is sure to please.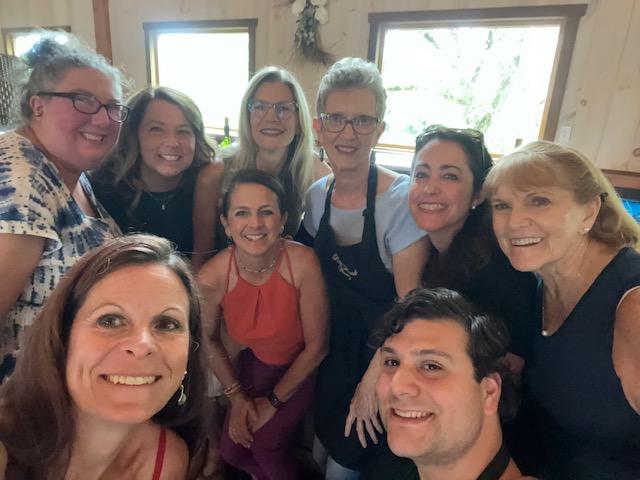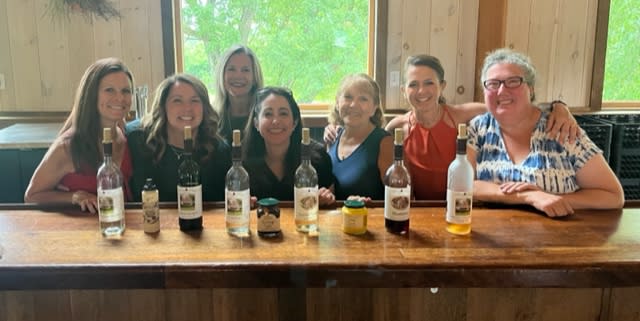 Besides private wine tastings, Rose Bank Winery is the perfect spot to host a party, wedding, reunion, fundraiser, meeting, or even a business event. 
There are five different venues to choose from with several beautiful, charming options. My friends, mom, and I got a taste of the Rose Ballroom, which had a rustic elegance about it.  Because of the large windows surrounded by the beautiful woodwork, we were able to view the vineyard and pasture with Merlot & Cabernet, the friendly goats that live on the property. 
What I loved most about this experience is how personable and intimate it was. Betsy, who gave us warm and friendly attention from start to finish, paired samples of food with wine throughout the late afternoon. She was both friendly and knowledgeable! We started out with some dry wines leading into sweet, dessert wines. The order flowed in such a smooth, tasty, and well-planned fashion.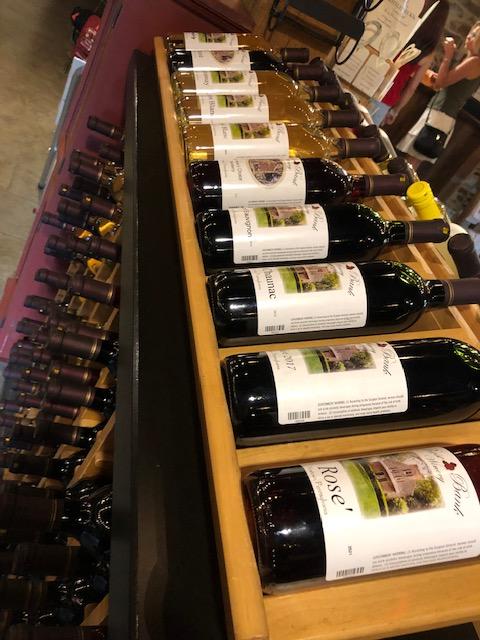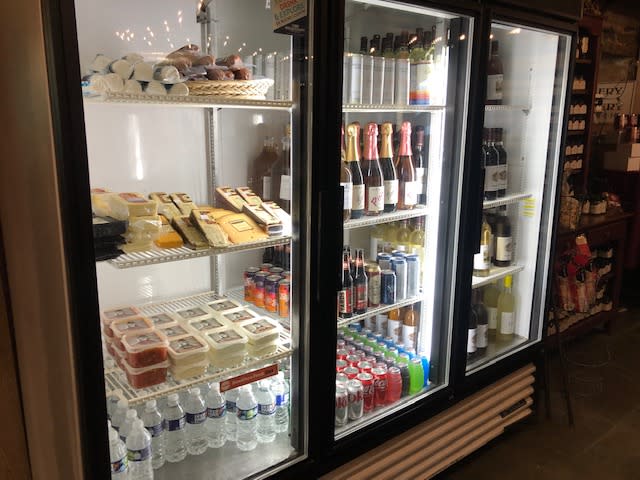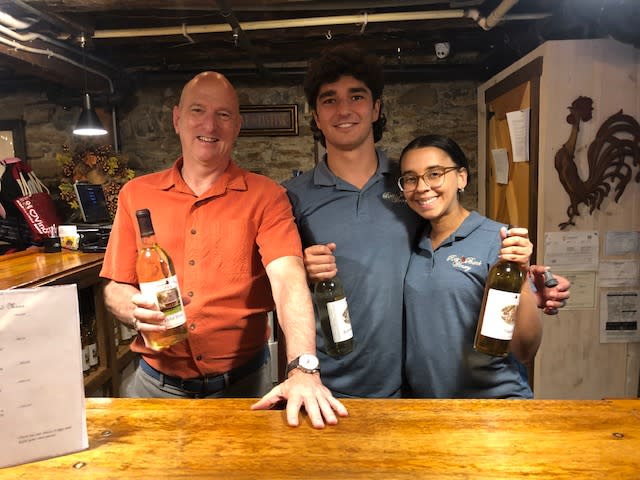 Catching up on life as we sat together at a large, round table, the eight of us were able to sip and savor the beauty of each pairing. We were served six different wines, along with complementary food pairs. 
We learned from Betsy that the recommended way to get the most out of any glass of wine was to use the five S's: see, swirl, sniff, sip, and savor. We were sure to follow her lead!  
My favorite wine was the Cabernet Sauvignon paired with sweet sopradoda, topped with bacon aioli. What was awesome about everything we tried was that it was also available in the wine shop right downstairs.
We did not leave there empty handed, that's for sure! Another crowd pleaser was the Vidal Blanc paired with petite toast, topped with pickle sriracha dip. It was both savory and creamy with all around good taste.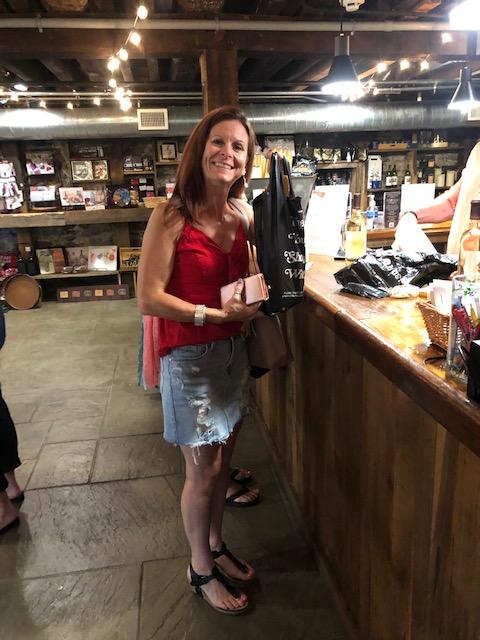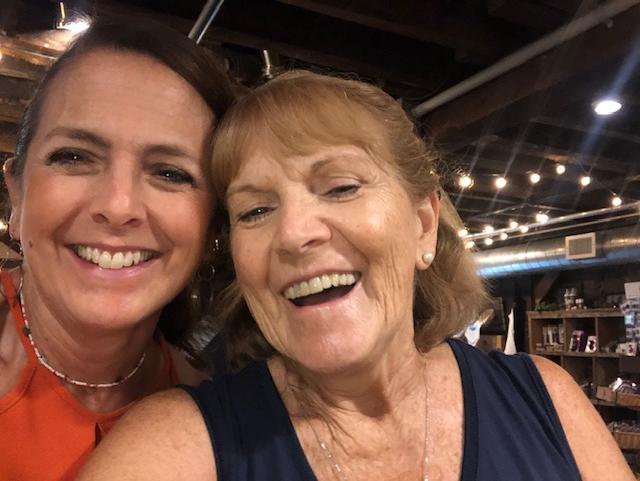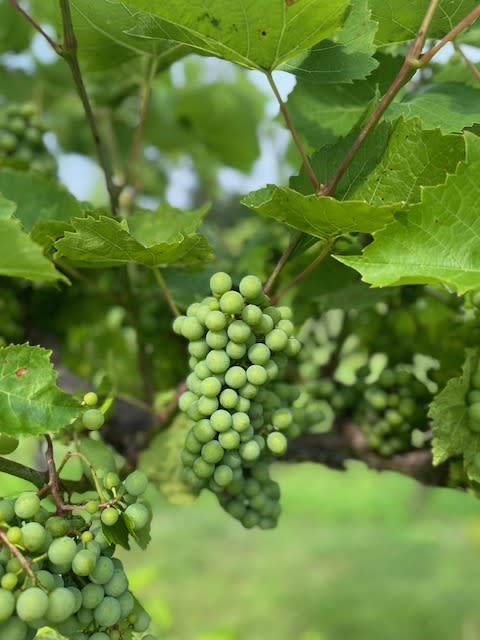 As our amazing tasting session was coming to an end, Nathan, the assistant winemaker and sommelier popped in to answer any questions that we had. He was both hospitable and professional.
Believe it or not, I had never heard of the term "sommelier" until this outing! A sommelier is a wine professional with formal training in all aspects of wine service, wine and food pairings, and wine storage. Nathan shared his passion and  success in the wine making business. He was wonderful! We will definitely be back for more. 
As a matter of fact, I am already planning to visit during the kick-off of the  Bucks County Wine and Art Trail, which begins on October 1 this year and ends September 1, 2023. In just a few months, one can get a free mobile passport and check-in digitally at three or more participating wineries to get a FREE set of limited edition Bucks County fine art notecards featuring works of art created at those wineries. Participating wineries include Bishop Estate Vineyard and Winery, Buckingham Valley Vineyards, Rushland Ridge Vineyards, Crossing Vineyards and Winery, Sand Castle Winery, and right here at Rose Bank Winery! Wine and art lover? It's a vin-vin!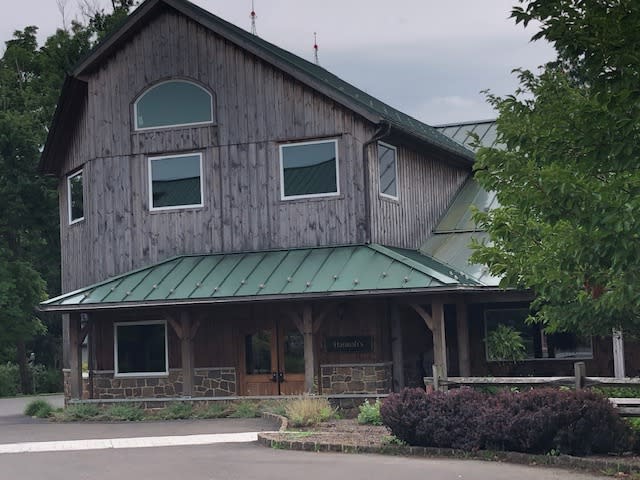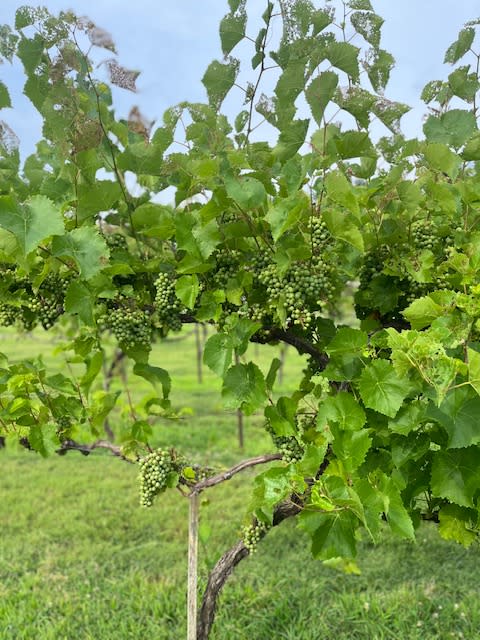 Take your friends, parents, a date, or YOURSELF to the beautiful Rose Bank Winery, right in your own backyard in the beautiful Bucks County. Besides the luscious scenery and rustic feel to the atmosphere, there are so many varieties of wines, cheeses, and snacks to choose from. You will not be disappointed.