Italian food is synonymous with romance (at least in my mind!). The classic Lady and the Tramp spaghetti & meatball scene led me to believe that this cuisine was the most romantic of them all. And with Valentine's Day upon us, sharing a bowl of warm, comforting pasta with your significant other sounds like the perfect remedy to the cold winter and other stresses of daily life.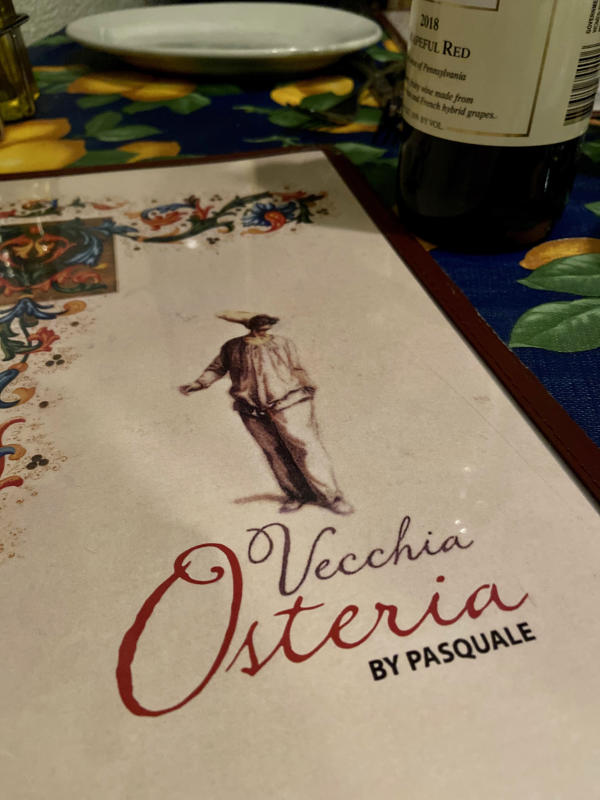 Look no further than Vecchia Osteria by Pasquale, a family-owned authentic Italian restaurant serving the Newtown community since 2009. This hidden gem is nestled between the Newtown Floral Company and the strip mall that houses Dunkin' Donuts on Richboro Road. It is definitely a restaurant you will want to visit more than once, so bookmark it on your GPS.
Vecchia Osteria features cozy and captivating decor that will undoubtedly serve as a conversation starter with your date. Rustic pots and pans line the walls, as well as black and white photographs to transport you back to a simpler time. The restaurant also makes excellent use of the numerous wine bottles that have passed through its doors. Wine corks are turned into wall décor while the wine bottles are turned into stunning pendant pieces that dot the ceiling.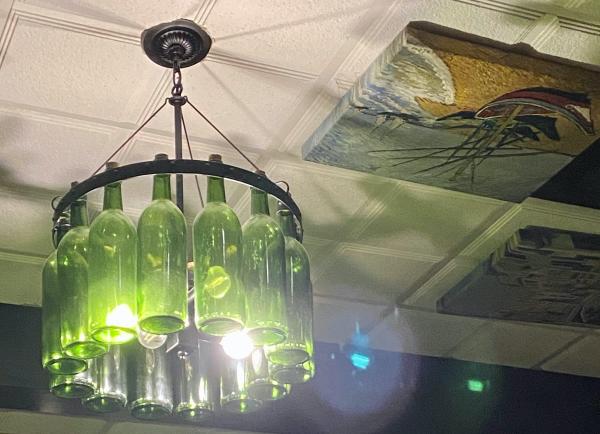 Vecchio Osteria is BYOB, so be sure to bring a bottle of your favorite pinot noir or chardonnay for your meal. I highly recommend a bottle from Crossing Vineyards and Winery or Rose Bank Winery off the Bucks County Wine Trail!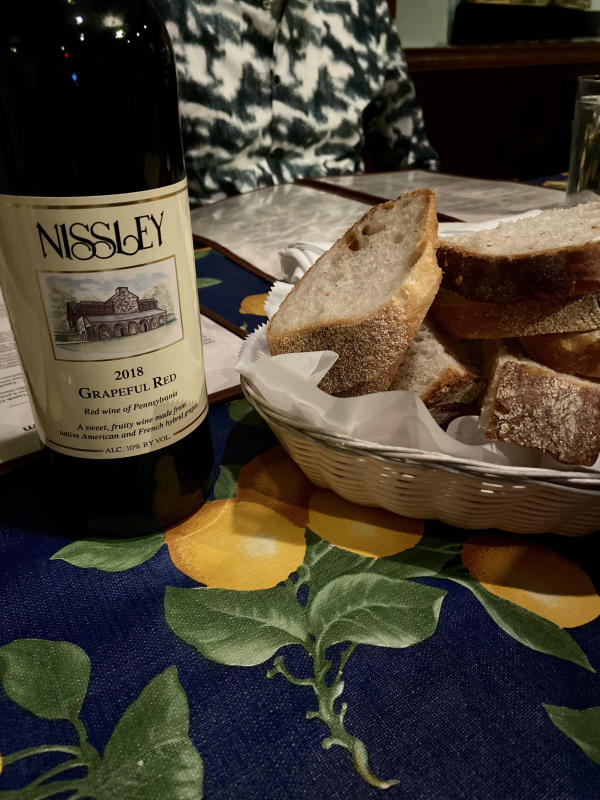 Vecchia Osteria's menu is sure to please you and your date. The appetizer selection features 11 antipasti choices and six salads, and that doesn't include the small handful of specials your friendly server will explain to you. Entrées encompass a variety of meats, seafood, and pasta. Their one farfalle dish is consistently my favorite here. This simple bowtie pasta dish includes wild salmon and onions in a brandy cream sauce that tastes like heaven!
However, the real winner here may be their desserts. The tiramisu is the lightest, fluffiest, creamiest, and most delicious tiramisu I've ever had in my life – and I don't even like coffee. If you're splitting this with your date and you're not careful, the whole thing could be gone in the blink of an eye. And don't forget the cannolis! They, too, are the best I've had in my life.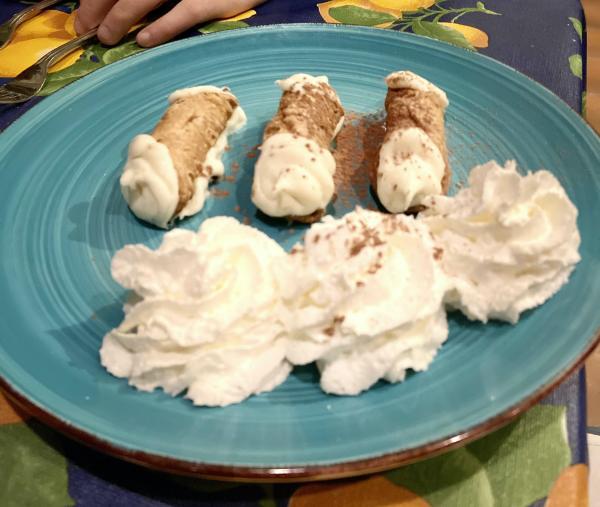 Vecchia Osteria is currently open by reservation only, so be sure to book your table soon. The restaurant offers various seating options, including the intimate interior of their restaurant or their extended patio, which feels like you've been transported to the Italian countryside. You can also order through Grubhub for a romantic evening in. How ever you and your partner choose to celebrate Valentine's Day, consider the delicious eats at Vecchia Osteria!