The holidays are fast approaching and you're going to want the best deals for the best gifts for ALL of your loved ones! On Small Business Saturday, which falls on November 30 this year, visit small shops and grab BIG bargains on clothing, antiques, furniture, home décor, and more – all here in Bucks County.
Clothing & Accessories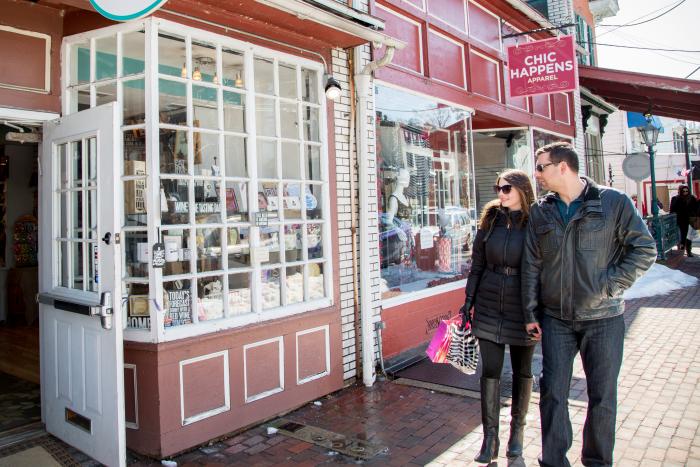 For the ultimate sports fanatic, head to Monkey's Uncle in Doylestown and round up sports gear with a stitch of style. Take a short drive to New Hope and check out Thirteen for vintage clothing and stylish accessories.
If you are dress shopping or looking for that perfect sweater for the winter weather, Giana Rose Couture in Yardley has plenty of the latest trends. You can even find handbags, shoes and jewelry.
Toys, Books & Music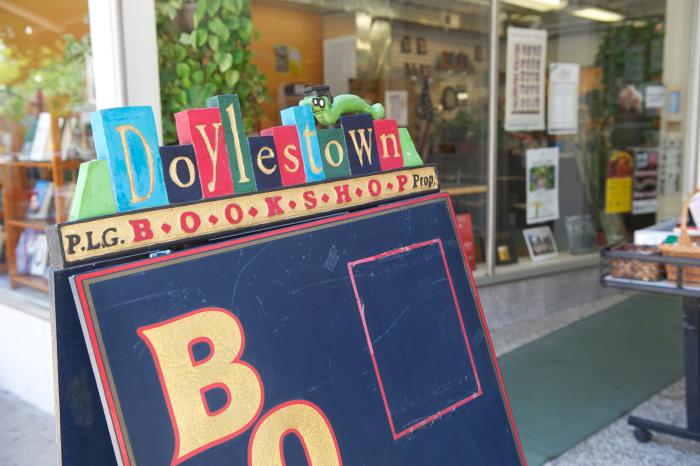 Escape your busy day and be a kid again inside  Busy Bee Toys. Puzzles from this family-owned toy store will keep kids busy and dolls made locally will remind you of your roots. Keep an eye out for favorites such as Squishables (the littles ones will love to cuddle with these), ride on ponies, Crazy Aaron's Thinking Putty (locally made) and HABA Teethers for the baby!
When in Doylestown, head to The Doylestown Bookshop and fill your bookcase. Start your fireplace, cover up with your blanket and settle into a great book while sipping on hot cocoa.
Relax even more once the kids are in bed and dust off that record player! You're going to find lots of tunes here in Newtown Book and Record Exchange. Who doesn't love music?
Eat & Drink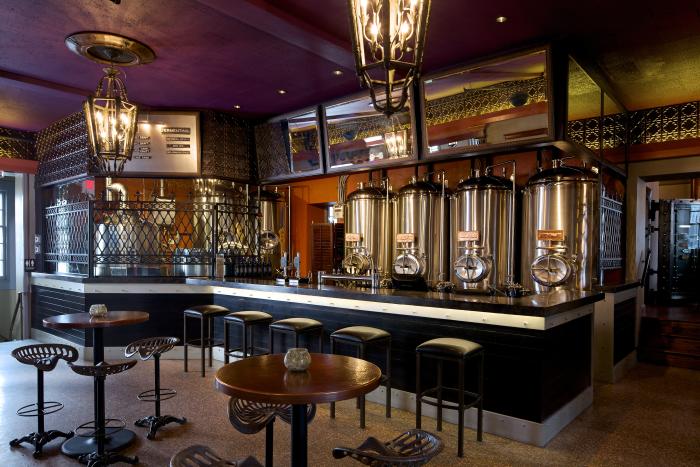 Visit Yardley and eat lunch at Canal Street Grille and then try out seasonal beer at Vault Brewing Company.
Bring home a crab cake dinner from Capt'n Chucky's Crab Cake Co. They also have pints and quarts of soups and chowders, as well as stuffed shells and lobster ravioli!
Feed your sweet tooth with dessert from Cramer Bakery; they have pumpkin bread, corn bread, coconut custard pie, mince lattice pies and more!
Workout & Relax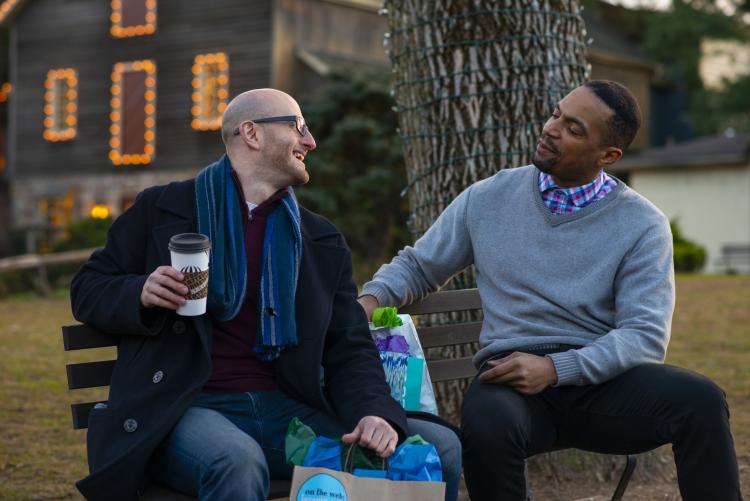 Get ready for Summer 2020 at Witt Pilates. Ride home on a bike from Firehouse Cycles, or give your child the gift of speed. Pamper yourself at Spa on Main or Express Nails. Find all of these great places in Yardley!
Antiques & Consignment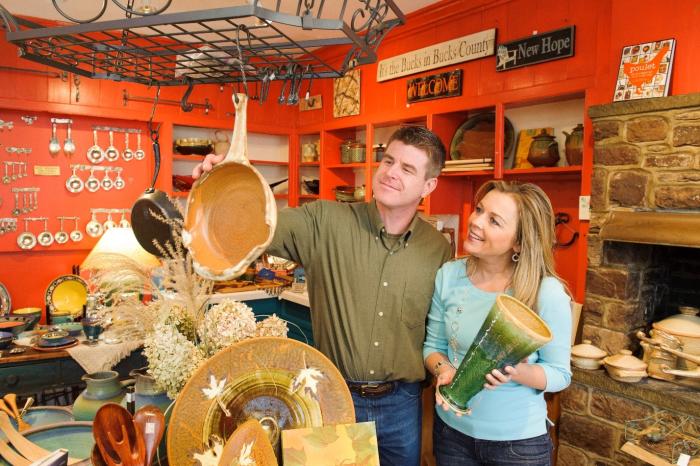 Sloan's Thrift in Bristol has everything for the family like toys, electronics, and clothing at discount prices. Shop for the baby, the kids, or the mommy-to-be at Lovely Lady Bugs in Perkasie. Find toys and furnishings for the home inside Liberty Thrift & Home Furnishings in Quakertown, or shop the hottest brands like Kate Spade and Vera Bradley at Butterflies & Bullfrogs at the Pad in Doylestown.
Home Décor & Furniture

 
Head to Chalfont and enter a Winter Wonderland inside Byers' Choice®. You'll find caroling dolls, German nutcrackers, display trees and even more fancy décor for the holiday season!
Take a drive to Yardley and add color to your home with flowers from Ye Old Florist or with paintings from Touchstone Art Gallery. Find beautiful, fine china and other unique gifts from The Pink Daisy.
Little Bit of Everything


More than 65 unusual stores for clothing, gifts and food guarantee something for everyone at Peddler's Village! With all this shopping to do and food to eat, you might want to stay overnight.
Stroll through New Hope and visit Heart of the Home for unique gifts like kaleidoscopes, pottery, kitchenware, warm mittens and edible treats!
Find everything from candles to fruit jams at Yardley General, and send gifts to your loved ones at a discount price using Bucks Ship and Print.
Small businesses like LUV Superfoods, Bucks County House of Jerky and other delights are unique to Bucks County because of visitors like you! Continue to support these places by telling your friends, sharing on social media and stopping into stores for a delicious and memorable treat! #MadeInBucksCo