New Hope is as charming as it is exciting. Visitors and locals alike flock to the quaint borough to discover the rich art and culture, delectable restaurants, and unique outdoor experiences. Even though New Hope is a small town, there sure is a lot to do! There are plenty of ways to mix and match what the town has to offer for an eventful day.
Art and Culture
In the heart of New Hope lies different art experiences that are sure to unleash your inner Picasso. Before you head to one of the many galleries or art shops that line the downtown streets, be sure to check the business hours because many of the galleries are only open a few days a week with limited hours.
Topeo Gallery has been a New Hope staple for the past 32 years and sells unique arts pieces made solely by American artists. This gallery showcases pottery, ceramics, jewelry, blown glass, and more, which are perfect statement pieces to add to a home. It's also a great place to just window shop and admire the artisanal skills.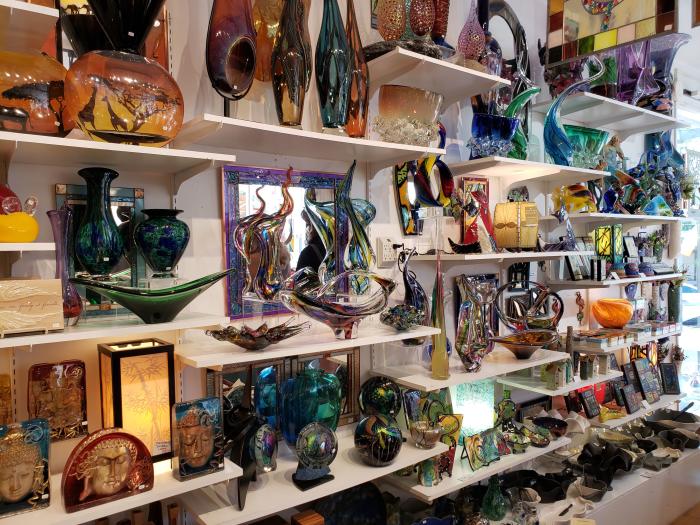 For art that's even more localized, check out the Red Tulip Gallery, which is an artists' cooperative run by members of the Bucks County Guild of Craftsmen. All of the staff at the gallery are artist members, so a visit here is sure to be filled with learning more about art techniques, materials, and practices. It's another great spot to find one-of-a-kind pieces ranging from paintings to textiles to jewelry, and more.
Want to become an artist during your New Hope visit? Check out Wax N Scent, a newer create-your-own candle shop! Here you can join your friends to make your own specialized candle with different shapes, colors, and scents. This shop is also BYOB so it's a great addition for a day out with friends or a date night.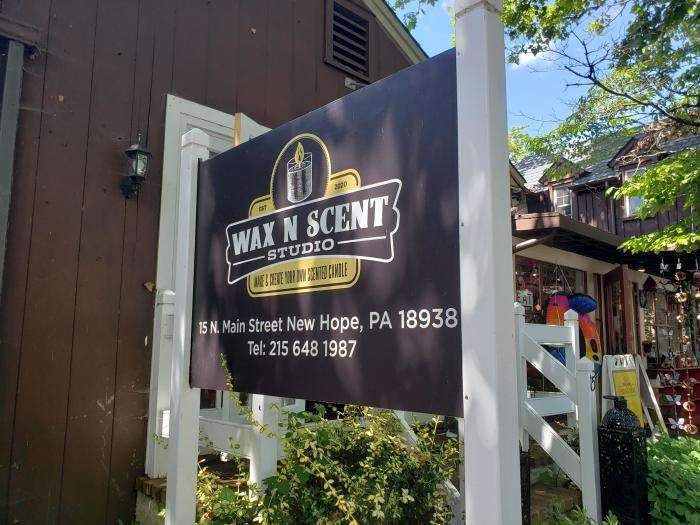 Restaurants
You can find a variety of restaurants in New Hope to satisfy almost any of your cravings and meet many dietary restrictions. There are a good mix of long-established mom-and-pop restaurants and newer spots featuring modern cuisine and concepts. With all these choices, deciding where to eat may be the toughest decision of your day downtown!
Sprig & Vine is a gourmet vegan restaurant that proves that eating vegan doesn't mean sacrificing on flavor. The expansive menu is sure to impress carnivores and vegans alike. Get your health food fix with fresh dishes that can be taken to-go and enjoyed down by the Delaware River or at a table right outside of the restaurant.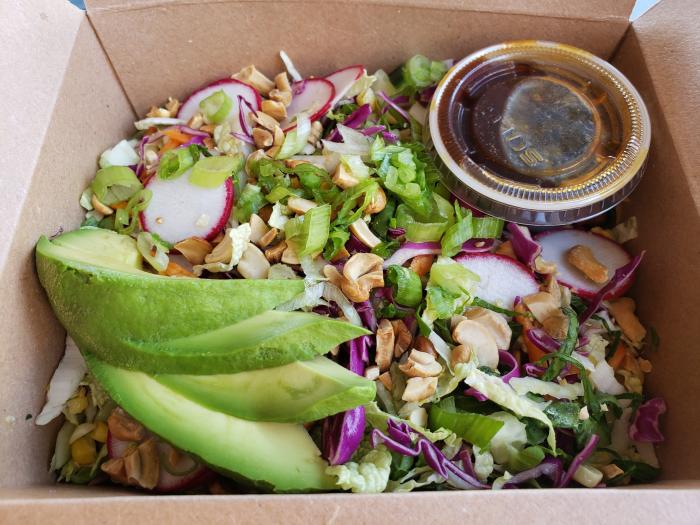 The Deck at the Bucks County Playhouse offers a view overlooking the Delaware River to accompany a specialty house cocktail and traditional American cuisine. Garage style windows open to provide an indoor-outdoor experience with a refreshing breeze from the nearby river. Seasonal specials and weekly additions along with exceptional service will make your visits to The Deck like a 5-star production.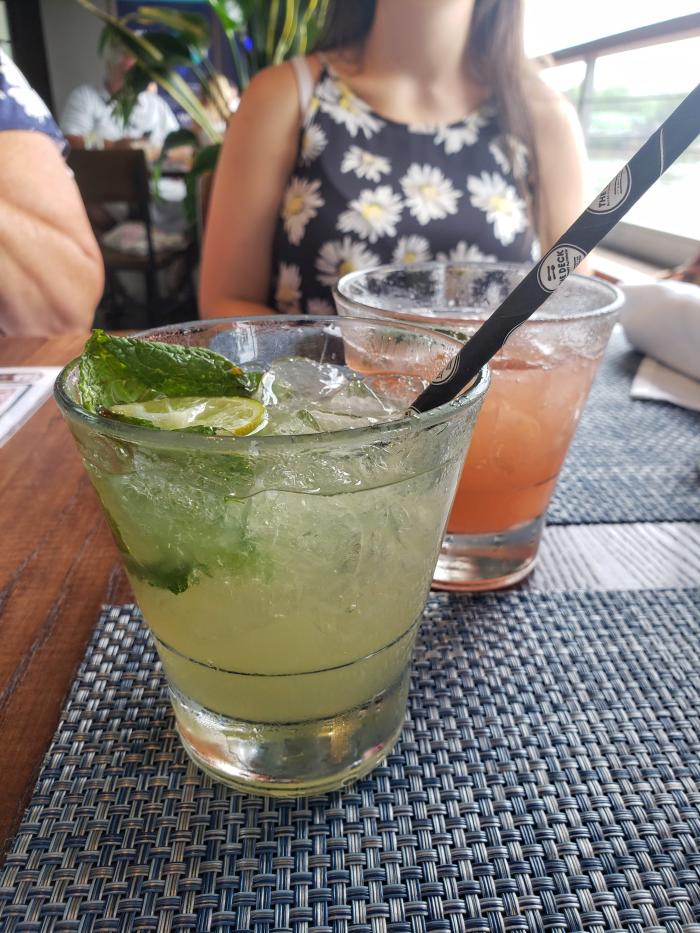 Every dinner needs a dessert, am I right? Moo Hope Ice Cream, located right on Main Street, offers freshly made ice cream daily. This family-owned establishment has a wide flavor selection including dairy-free ice creams and other ice cream concoctions like drool-worthy milkshakes. This ice cream is an ice dream!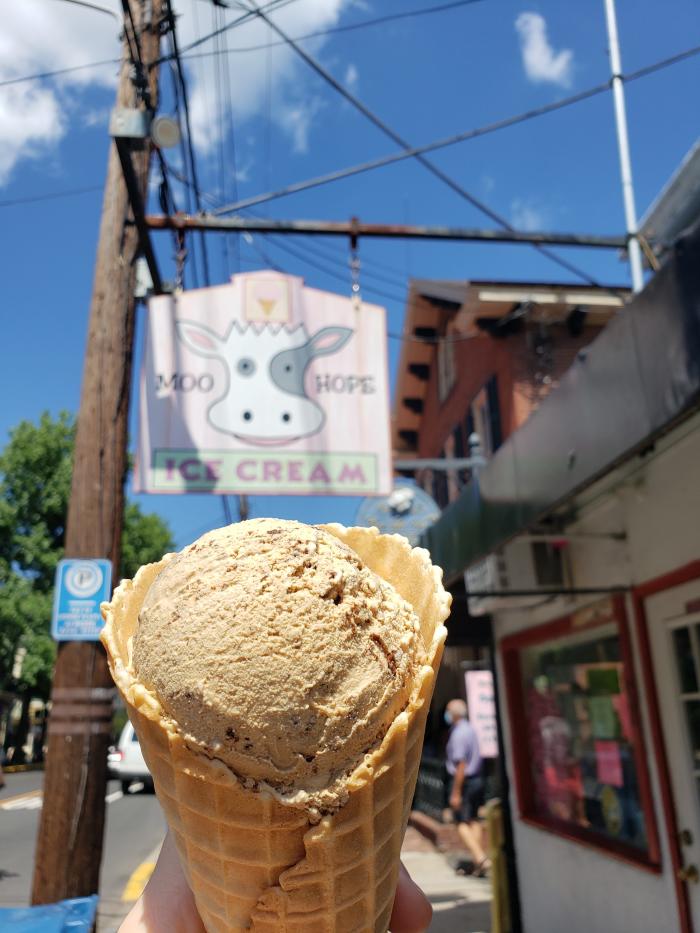 Outdoor Experiences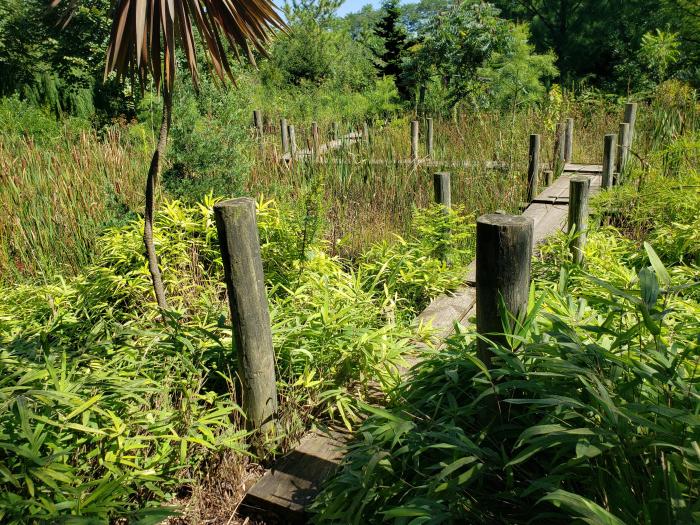 A visit to Paxson Hill Farm Nursery & Gardens feels like you've been transported to an exotic destination, all while staying in Bucks County. The gardens here feature various plants, walkways, and statues, while leaving a lot to discover along the way. A koi pond, hanging nest chairs, peacocks, and a maze made of bushes are just a few of the unique touches that makes this farm a must visit in New Hope.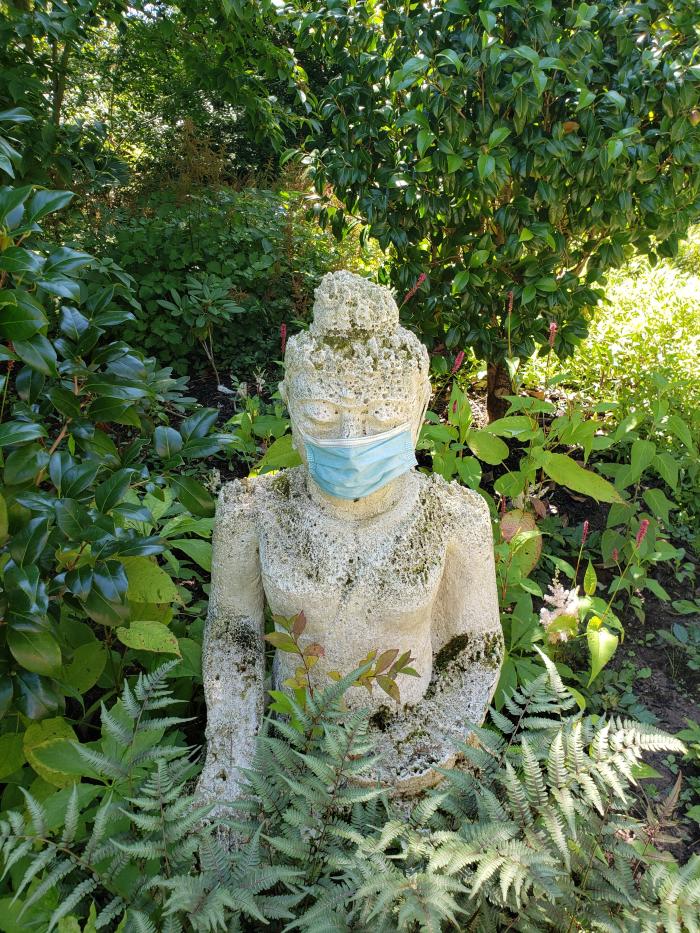 Masks are currently required during your visit, even some statues are wearing them!
Have you ever stood in two states at one time? When you take a stroll on the New Hope-Lambertville Bridge and you can see spacious views of the Delaware River and find the line marking the state line between Pennsylvania and New Jersey.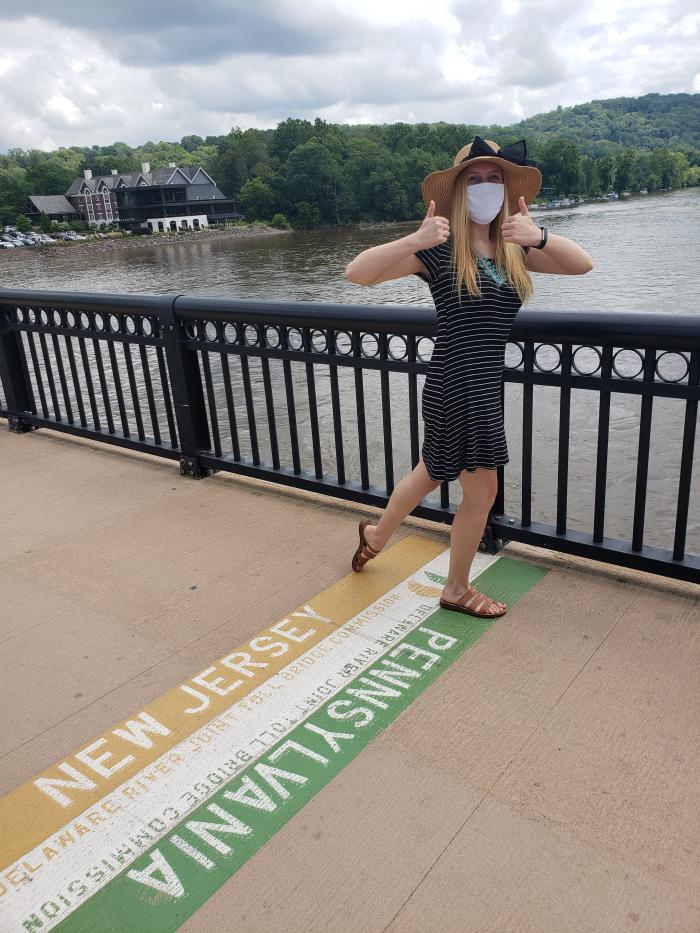 Bowman's Hill Wildflower Preserve bursts with ecologically diverse flora and foliage that are pleasing to the eyes and the soul. During your visit, you can venture in over 4.5 miles of hiking trails to explore through different scenery like forest areas, meadows, streams and ponds. The staff are knowledgeable on the ecosystem and host a variety of events from educational seminars to nature walks and even nature yoga.
I feel like every time that I visit New Hope I discover a new adventure. I hope you enjoy your "staycation" in this beautiful riverside town.