After getting a text message from a dear friend about doing a family hike on a cold Sunday morning, I never dreamed it would turn into this! Early in the afternoon on a brisk January day, my family decided to meet friends for an outside adventure. We are always looking for ways to keep our brains AND bodies active safely. Many times, this means keeping the activity outdoors in the fresh air!
Taking a hike is awesome because it is something you can do solo, with friends or a pet. It also gives you the opportunity to breathe in the fresh air and soak in nature (animals, insects, other wildlife, trees, etc.).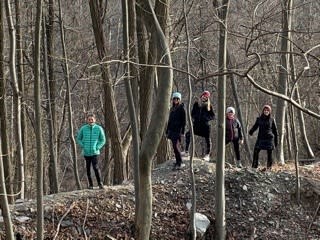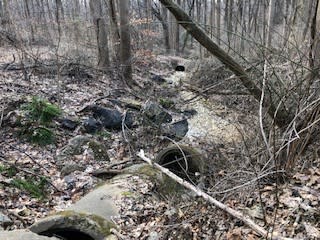 My family and I have been to many places in Bucks County, Pennsylvania for a change of scenery instead of walking in our own neighborhood for exercise. Some include Tyler State Park, Neshaminy State Park, Falls Township Community Park, and Core Creek Park, just to name a few of our "hot spots." In the fifty years I have lived in Bucks County, I never knew this trail existed! It is the best kept secret in Bucks, in my opinion. Idlewood Trail in Langhorne, Pennsylvania is a "hidden gem!"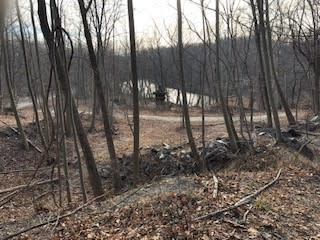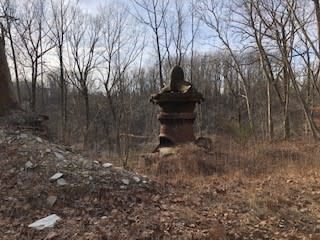 We entered the trail near Neshaminy High School. Many use the trails for mountain biking. A single track winds around a quarry. There are many different directions, all marked trails to help you from getting lost. Even though the trail is moderately trafficked by mountain bikers, we went on foot and had a blast! It is a great spot for hiking, running, and biking. We walked and climbed for about an hour and saw deer, a beautiful flowing creek, tons of trees, rock quarries, and an interesting "monument" in the middle of the trails. I attempted to do some research on what the concrete fixture was (pictured above) and couldn't find anything to explain its existence! That's what contributed to part of this fun adventure - the mystery of it all.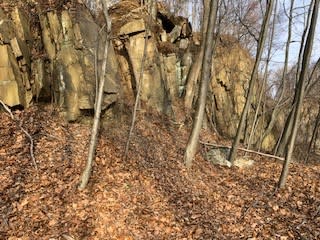 Take your family (or yourself) for a great walk or bike ride on the wild side. Afterwards, grab take-out, coffee, or dine if you'd like at one of the many delicious dining establishments in the Langhorne area. Head to Idlewood Trail in the beautiful county of Bucks!