"There are few hours in life more agreeable than the hour dedicated to the ceremony known as afternoon tea." – Henry James, A Portrait of a Lady
One of my earliest childhood memories was from a tea party that my parents held in their Bucks County home. It was my birthday, and I vividly recall my school friends and the neighborhood girls gathered around the dining room table, sipping from tiny cups, while donning floppy straw hats and strands of pearls. Even at a young age, I remember feeling so incredibly regal as I sipped my afternoon tea. 
Here in Bucks County, if you are looking for an afternoon brimming with charm and conversation, look no further than the Talking Teacup. Located in Chalfont in an adorable, historic building from the 1700's, the Talking Teacup truly is, as they will tell you, "steeped in history and warmed with friendship."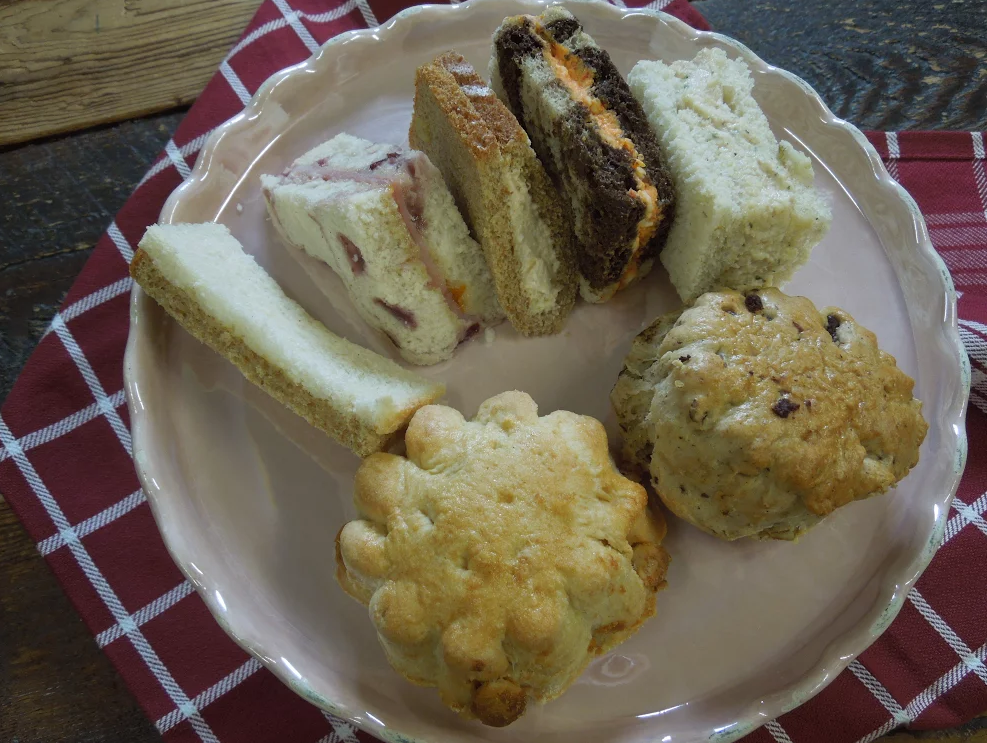 As a teen, I worked part-time at a tea room; assembling sandwiches on pretty pedestals and dolloping Devonshire cream on top of freshly baked scones. It was there that I learned the real allure of a tea room, and just how much this seemingly simple commodity has impacted the world on a global scale.
Working in the tea room, I learned that while tea has an often tumultuous history, it is the universality of tea that makes it attractive. It is both traditional and trendy, and extremely social. People of all ages enjoy tea rooms as they encourage guests to connect, converse, relax, indulge, and simply enjoy their day. It's no wonder the rituals surrounding tea have reached the ends of the earth. 
Originating in China, tea was initially brought to Europe by Portuguese and Dutch traders, and was eventually embraced by Great Britain. Tea became a large component of the English East India trade, and as demand for tea increased, so did the conflicts surrounding it. The furthest corners of the world felt the strain as the palate for tea grew stronger; and even here in Bucks County, the effects would have been felt, as the Boston Tea Party was one of the events that prompted the American Revolution.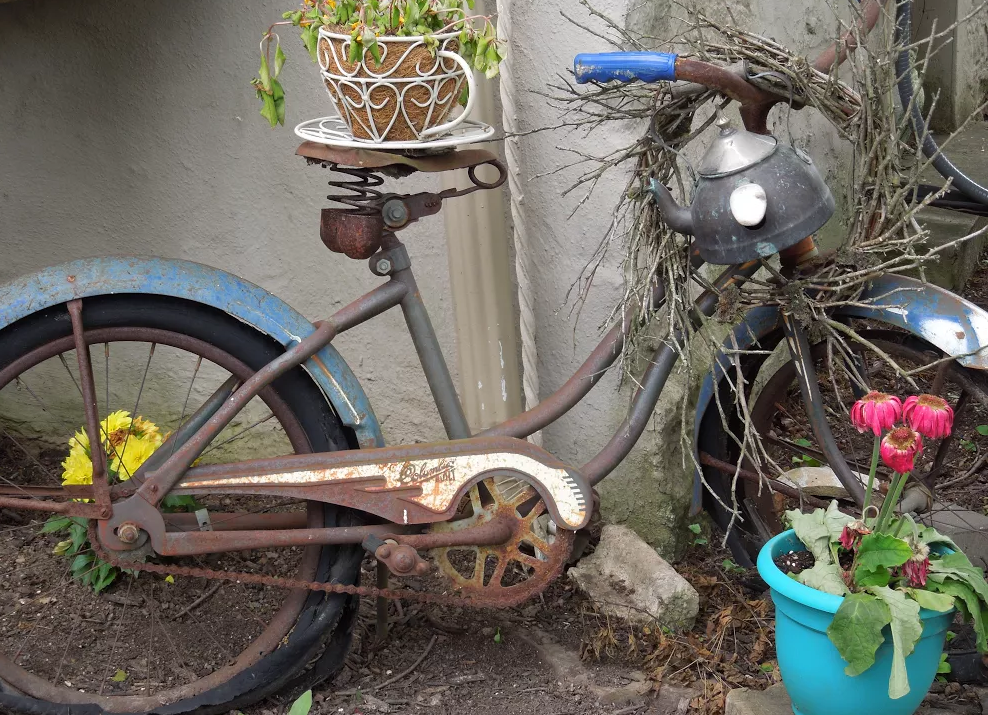 Located on West Butler Pike, the Talking Teacup is easily accessible from the road, with plenty of parking, and there is a great antique shop next door! Walk up to the building from their parking lot, and you are greeted by a rustic bike; a kettle hanging from the handlebars. Enter through their gift shop, which has served various purposes throughout the home's 250-year history, including music and piano lessons in the 1920's and 1930's to a barber shop in the 1970's. Today, the gift shop is filled with unique collectibles for tea enthusiasts. From succulents planted in vintage cups to strainers and saucers, there are plenty of adorable ideas abound.
The gift shop leads into a charming, country dining room, where you can choose from several morning or afternoon tea selections, or various other items à la carte. From a full breakfast of scones, tea bread, preserves, Devonshire cream, fruit salad, and quiche to a High Tea complete with soup, assorted tea sandwiches and sweets, you won't leave hungry! In the summer months, the Talking Teacup's on-site organic garden provides an abundance of fresh fruit, herbs and vegetables, which are all incorporated into the menu.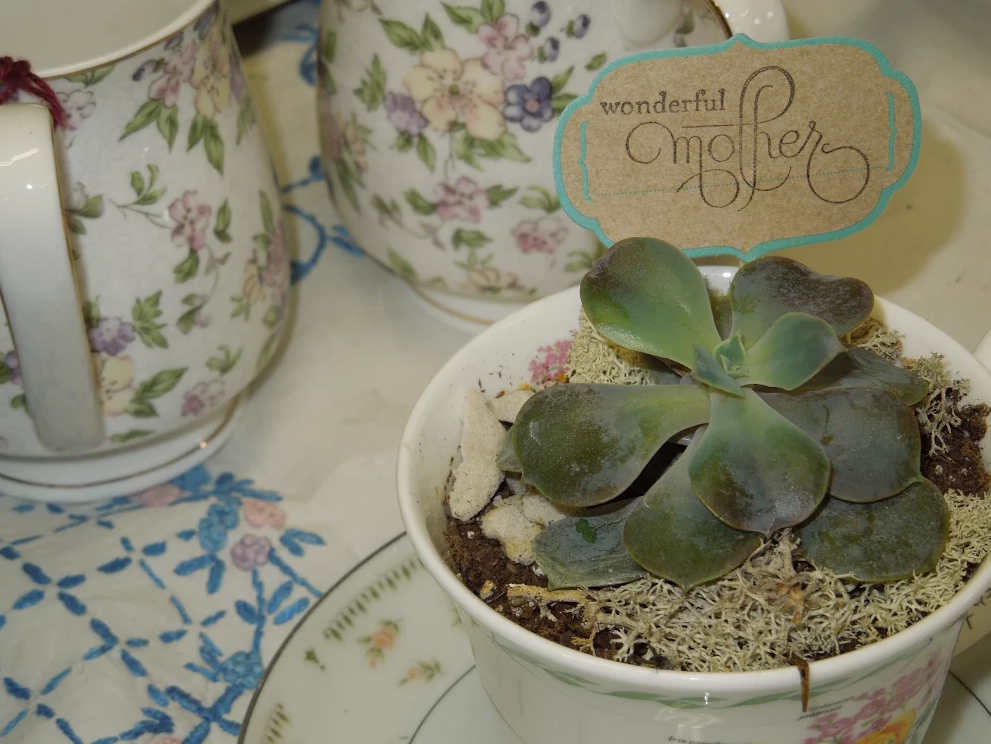 The Talking Teacup has a welcoming, relaxed atmosphere that is perfect for catching up with family or friends in Bucks County. I would recommend making a reservation, as space fills quickly (especially on weekends). The space is also available for private events, from bridal showers to birthday parties, so it's something to keep in mind if your childhood daughter enjoys tea. She just might reminisce about her first tea party someday...and she'll have you to thank for introducing her to the timeless tradition that is tea!