If you're looking for the perfect spot to enjoy delicious food and sip crushable, refreshing craft beer, all while visiting one of the most incredible historical landmarks in our area, then look no further than Tranquility Brewing Company  – the latest brewery to join the Bucks County Ale Trail. 
This new brewery opened its doors in April 2022 at The Fuge in Warminster – a spot where space, history, and craft beer collide in a spectacular setting! 
Many of you already know that Bucks County is rich in history, having been founded in 1682 by William Penn. But, what you may not know is that the town of Warminster, Bucks County is home to one of the most influential places in the country in terms of space exploration. I'm talking about the historic centrifuge where the nation's first astronauts trained!
What makes this even more exciting is that now you can enjoy some of the most delicious craft brews in Bucks County right where history was made. Tranquility Brewing Co. was named for the site where Neil Armstrong and Buzz Aldrin, crewmembers of the Apollo 11, landed their Apollo Lunar Module Eagle in 1969, "Tranquility Base." Tranquility Brewing pays homage to both the advancement in space exploration, as well as to our local history.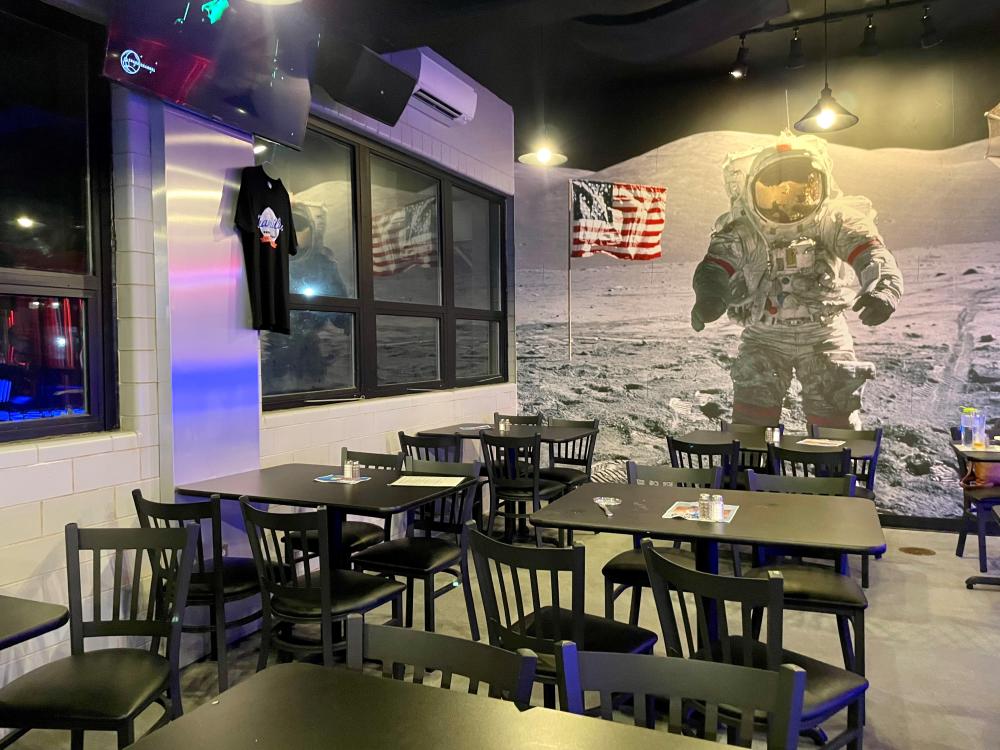 Both Armstrong and Aldrin, as well as astronauts Alan Shepard, John Glenn, and Donald K. ("Deke") Slayton, trained at what is now The Fuge, an 11,000 square foot concrete building home to the Johnsville Centrifuge, the largest and most powerful centrifuge ever built. It was operational for nearly 50 years, clocking in at a whopping 180-tons. The centrifuge, which consists of a 10-foot-diameter spheroid gondola mounted to a 50-foot arm and powered by a 4,000-horsepower motor, is the centerpiece of The Fuge's entertainment space (available for private events!). 
But even if you're not hosting an event at what I believe will soon be the most popular venue for only the coolest parties, you can still see this monumental piece of transportation history during your visit to Tranquility Brewing Co., specifically on Sundays when their incredibly knowledgeable bar manager, Ren, offers tours at 1 and 3 p.m.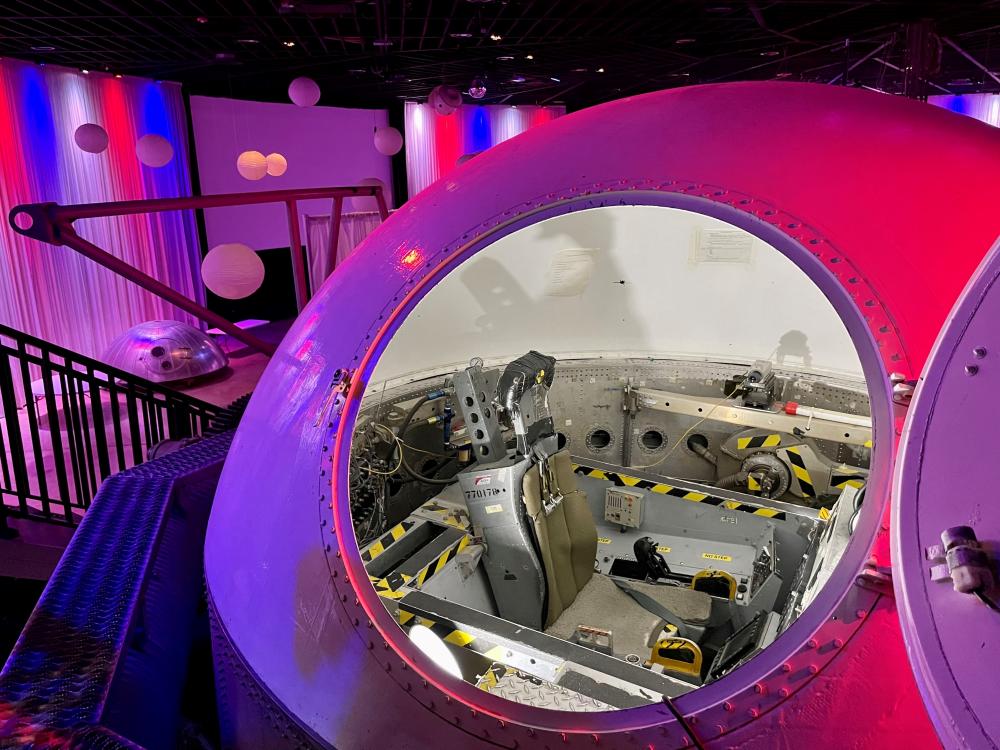 History aside, Tranquility pours some of the best, most refreshing craft brews in Bucks, from hazy IPAs to light lagers (all appropriately named, of course!), and also features a full kitchen.
I decided to start my evening off with a pint of their "Fly Me to the Moon" IPA, followed by the "Zero Gravity" light lager. Both were exceptionally good brews, and perfect for a warm, sunny day. The food is phenomenal, all thanks to their executive chef, Rich, whom I had the pleasure to meet and chat with about their stellar menu offerings. Ranging from spicy fried pickles and "Moon Fries," to juicy ½ pound burgers (made of a special blend of beef), the "Big Dipper French Dip" (prime rib slow-roasted for 12 hours), and delicious pizza made of a slightly sweet San Marzano sauce, fresh mozzarella cheese, and your choice of toppings, picking what you're going to eat is no easy feat.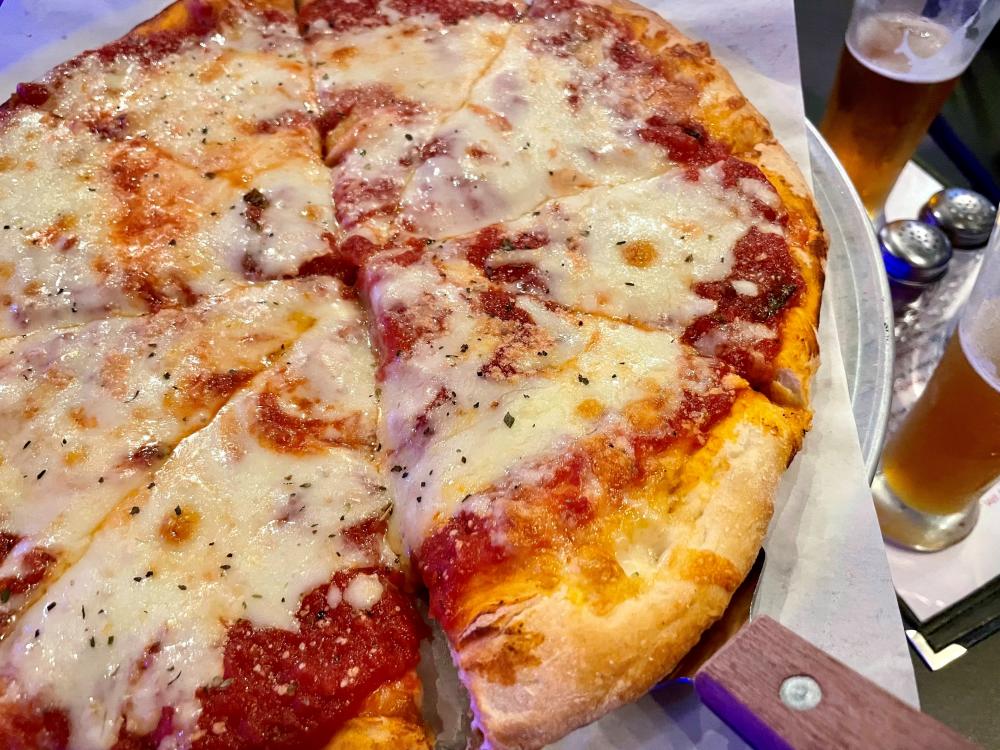 I, of course, went for the pizza – how could I not? It had the perfect cheese to sauce ratio, the crust had a nice crisp, and with every bite, I craved a second. During my next visit (quite literally two days later), I paired the Big Dipper French Dip with their "Hazy Space Monkey" IPA. I'm not sure which was my favorite, but I can tell you this – you won't be disappointed in the slightest, whichever way you "slice" it.
I also met several of their fantastic and super friendly servers, including Ann Marie and Angelo, who made for an impeccable dining (and imbibing) experience. 
There is also a spacious outdoor space to enjoy your meal and drinks!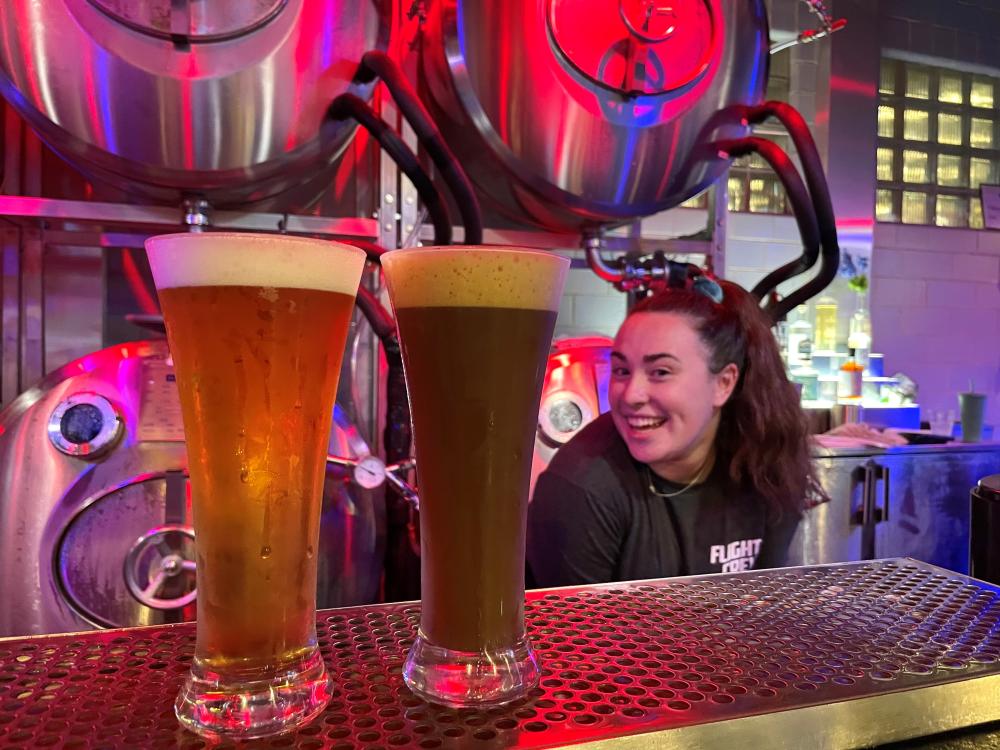 Whether you're a history lover, craft beer enthusiast, space aficionado, or just really enjoy delicious food, great drinks, and good company, you've come to the right place. Visit Tranquility Brewing Company for an "out-of-this-world" experience, open Thursdays from 4-9pm, Fridays 4-11pm, Saturdays 12pm-11pm, and Sundays 12-7pm. 
HOW TO GET THERE:
If you're not familiar with The Fuge, it may be a little tricky navigating to the brewery for the first time. Just look for the Costco located on Jacksonville Road. When you reach the intersection with the traffic light across from the lower entrance to Costco, head up the road where you will see the Tranquility Brewing banner (temporarily) posted to the fence, as well as the Forensic Labs sign. Follow that road around, which curves slightly to the left, and you'll find straight ahead The Fuge and Tranquility Brewing Company (there are signs posted along this road, too).