There's a new brewery in Bucks County serving up thirst-quenching pints in the heart of Perkasie Borough – Van Lieus Brewing Company! Located at 211 West Walnut Street, Van Lieus Brewing Company, or VLBC, offers a variety of high-quality craft beer in a great atmosphere (with plenty of outdoor seating for those warm, sunny days!). Whether you're craving a tropical West Coast IPA or a crisp blonde lager, Van Lieus has a selection of craft brews perfect for every palate.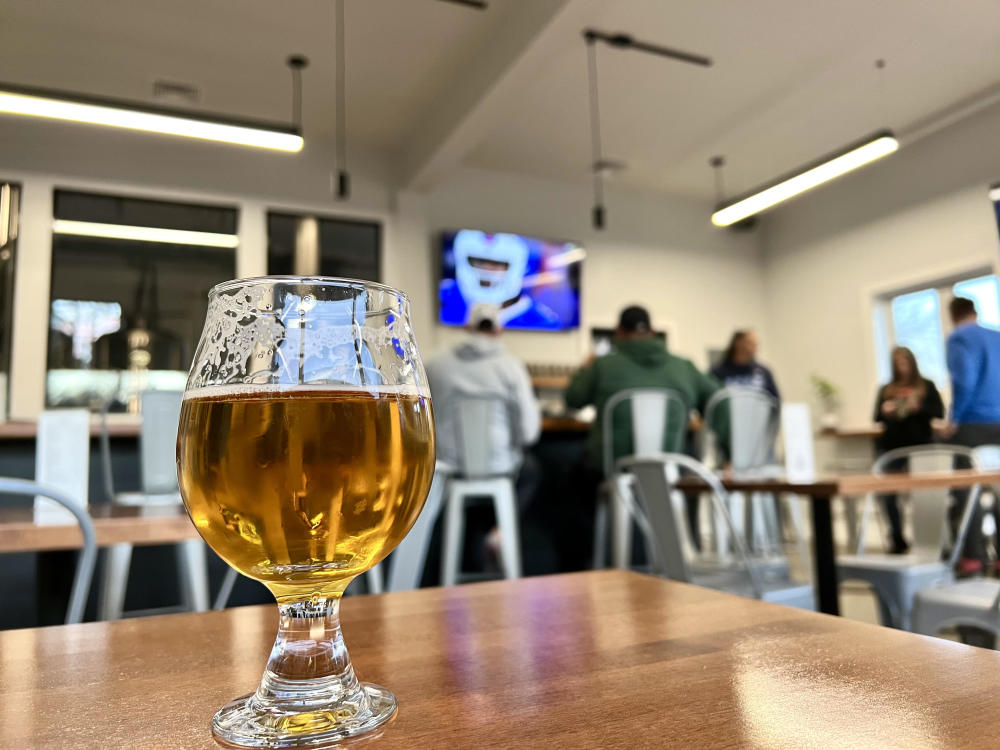 Van Lieus Brewing Company is one of the newest breweries to open here in Bucks County, and it's already on its way to becoming one of the best.  Since my first visit to Van Lieus in November, I've stopped by for a pint two more times (which is definitely saying something about their beers!). Founded by Jim and Galen Barr in 2017, VLBC all began on a family farm on Van Lieus Road in Ringoes, New Jersey. Galen, also head brewer, spent countless hours in their basement brewing a variety of refreshing beers (some of which you can enjoy today in their brewery). Five years later, in October 2022, Van Lieus opened their brewery and taproom in Perkasie.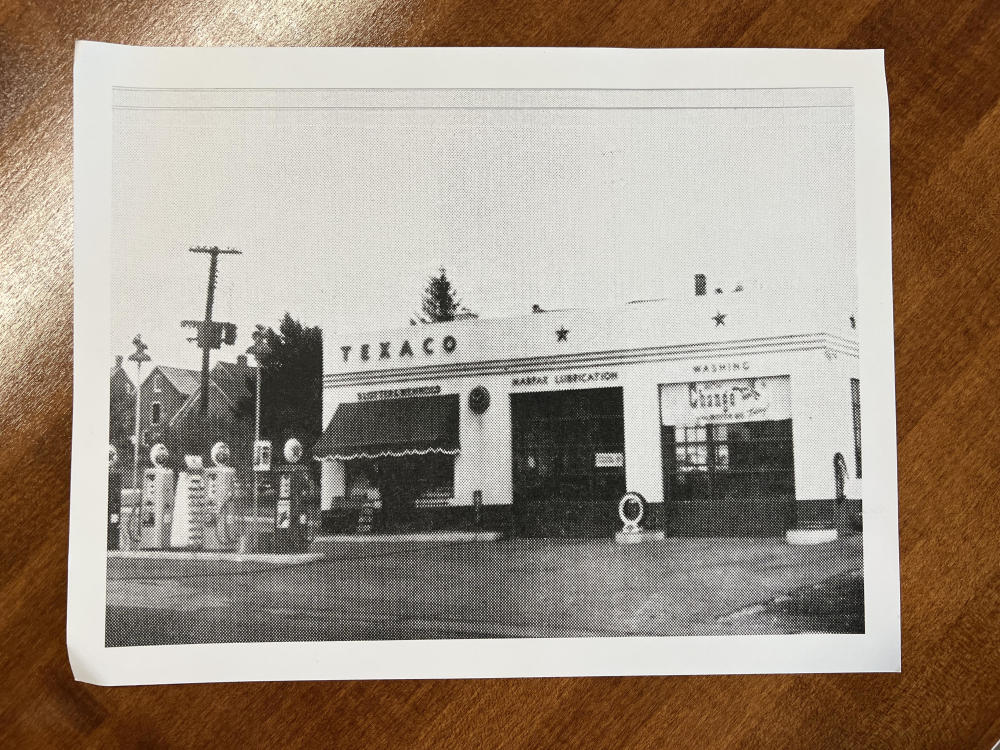 When you arrive, you'll notice that the building looks a bit like a former gas station from the outside, and inside, you'll find a spacious bar facing the brewing area, plenty of seating, and large garage doors with windows that overlook the outdoor seating area. According to the Perkasie Historical Society, the building, built in 1929, became a Texaco service station operated by W.O. Texter prior to being managed by Charles Nungesser from 1932 and 1948. That same year, two World War II servicemen, Lester Wenhold and Winfield Slotter, began operating the station as Slotter & Wenhold Texaco, continuing through 1971 when Ron Kuhn took ownership, followed by Bucks County Auto Care. In 2020, Van Lieus Brewing Company purchased the building, and, with a bit of restoration (and modernization!), gave the historic structure a brand-new life!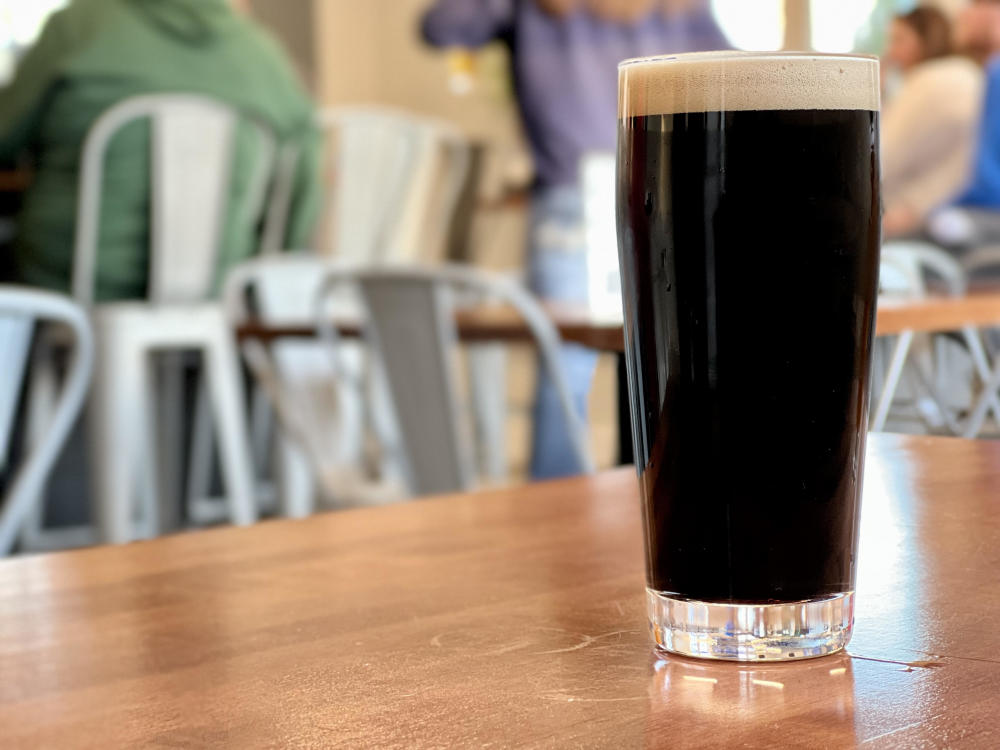 Van Lieus Brewing currently has eight fantastic beers on tap, including hazy IPAs, a German Kölsch-style ale, and an English pub ale. Each time I visited the taproom, I had to order a pint of their Hop Lobster, a hazy IPA with notes of papaya and peach. It's exactly what you hope for when you order a hazy – not bitter, not too sweet, offering the perfect blend of flavors. I also highly recommend the Midnight Lunch, their Irish stout on nitro. Order a pint of this and you'll be dreaming of a cozy pub surrounded by the rolling hills of the Emerald Isle. If beer isn't your thing (but you're along for the ride), VLBC also offers wine and a selection of canned craft cocktails.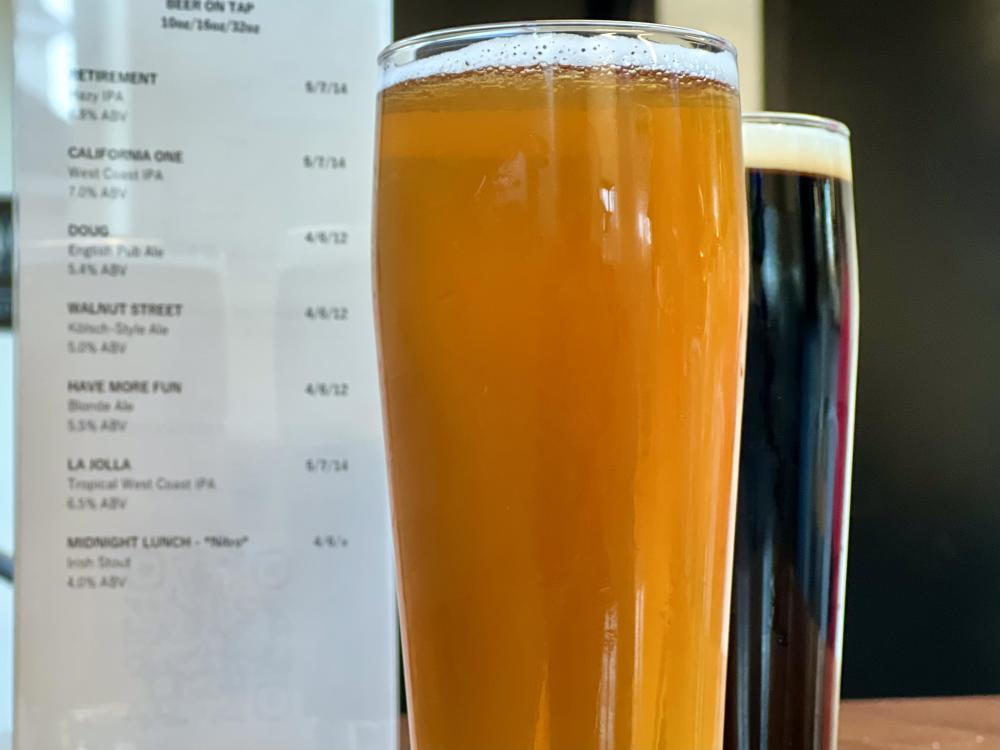 Craving a pint at Van Lieus? (I am just writing this!) Their taproom is open Thursdays and Fridays from 3-8 p.m., Saturdays from 12-8 p.m., and Sundays from 12-5 p.m. Be sure to follow them on Facebook and Instagram for hours, updates, and new beer releases.