If you've visited Yardley, you've probably heard of Vault Brewing Company. It's a gastropub serving up incredible craft beers and cocktails with a freshly sourced menu, house-made daily. It's a staple in the borough and people can trust anything owner Jim Cain creates. ENTER: Vault Smokehouse…. 
Vault Smokehouse feels like a tucked away secret. It's a slightly hidden location, so the anticipation of arrival is palpable. The ambiance is casual, airy, fun and summery. They have barrels you can lounge on outside, a full service bar serving up Vault Brewing Company's beers, plus wine and spirits that they also distill in house such as, coffee liqueur, limoncello, voda, white rum, gin and bourbon. It is the ultimate summer vacation spot that the whole family can enjoy!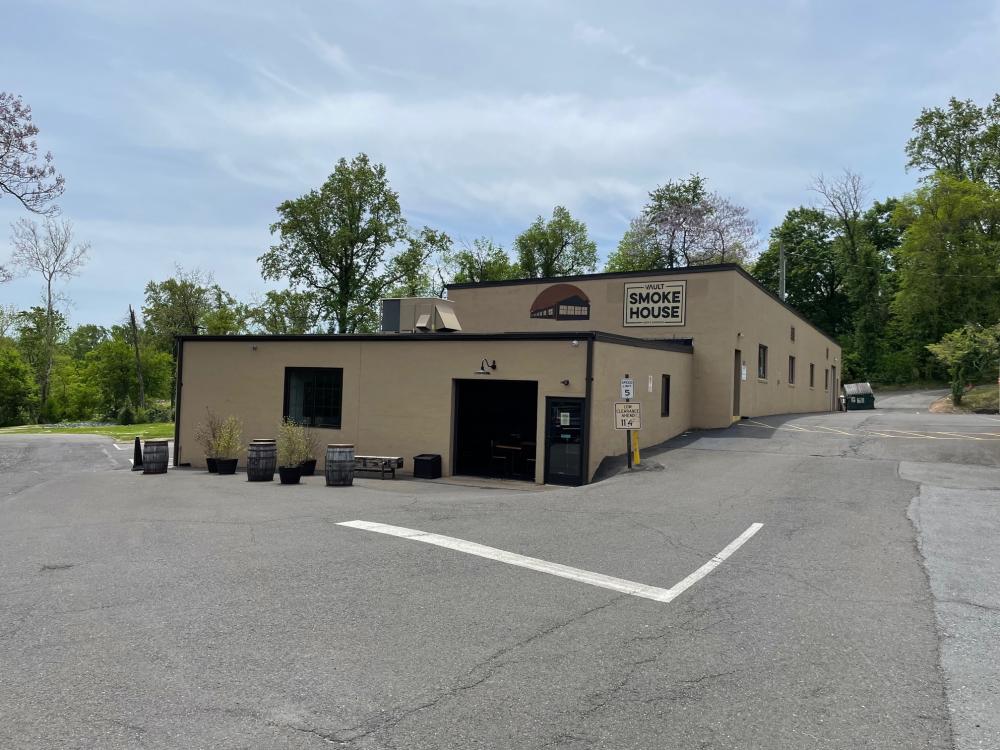 I had the pleasure of speaking and dining with the lovely Tim Wheeler, Director of Culinary Operations/Executive Chef, and Allyson Malandra, Director of Digital Marketing, who spoke to the menu, the history, the variety of beer and spirits, and everything in between. I felt the passion through every word and explanation they gave me. It's clear how special and unique Vault Smokehouse is not only to Tim and Allyson, but to the community as well.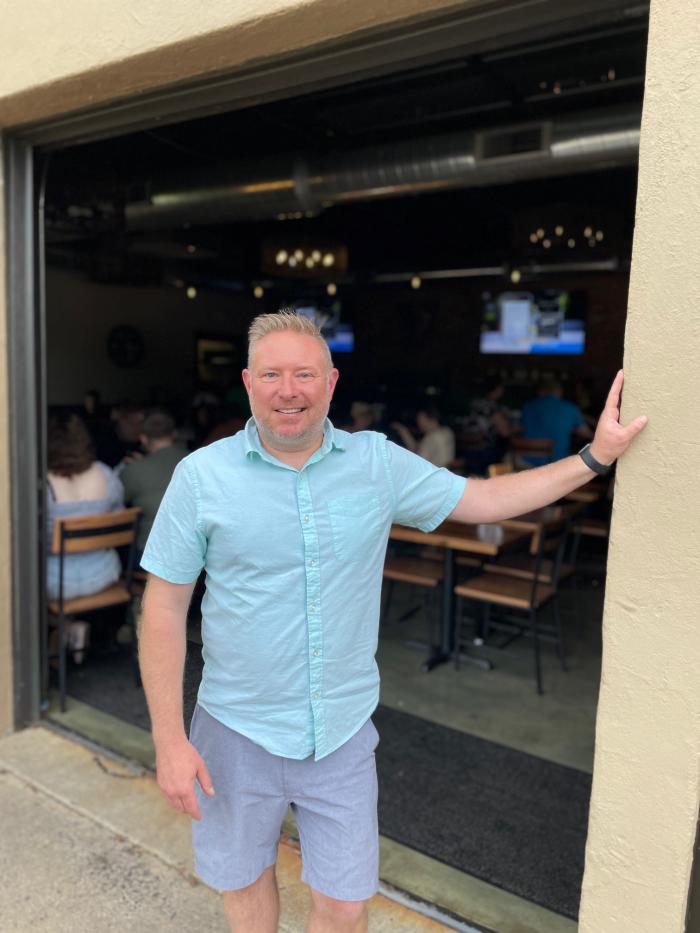 It was bustling on a Thursday at 5 p.m., so I highly recommend making a reservation as this place is getting busier by the second. Understandably so, the food, drink and ambiance are superb! The aromas that radiate out of the kitchen when you first enter Vault Smokehouse are intoxicating. This place is serving up 800 pounds of brisket per week! 
The smoker has hickory, cherry, and apple woods that gives the barbeque a sweet, smoky flavor. We were lucky enough to taste an array of different menu items hand selected by Chef Paco Perez and Nick Cantrell each served with four different sauces at the table: Memphis BBQ, Alabama White, South Carolina Mustard, and North Carolina Vinegar BBQ. Each one brings its own unique, balanced flavor that pairs with different items on the menu.
First, we tried the brisket. It was perfectly balanced with sweet and smoky hues throughout.  They cook this Texas-style and it's as authentic as it comes, so much so that a native Texan patron gave their stamp of approval after trying! The brisket is perfect on its own and doesn't need any additions. However, if you're a fan of condiments, I'd pair it with the vinegar sauce. 
Next up, the pastrami. Let me preface by saying that my husband and I lived in New York City for a decade before moving back to Bucks County, so we've had the "crème de la crème'' of pastrami. I can safely say this dish was my husband's favorite of the entire evening, and it sincerely gives New York a run for its money. Cured to perfection, melt in your mouth, and packed with flavor. It's a must-try on the menu.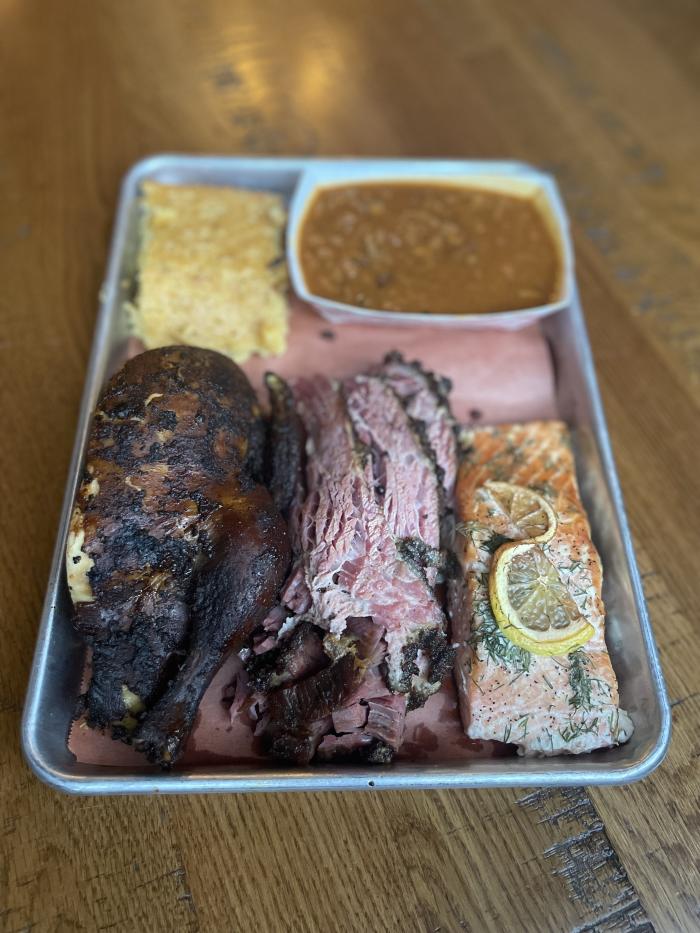 Following the brisket, came out the burnt ends, also known as little charred pieces of heaven that come from the point ends of the brisket. To continue the meat fest, we had two leaner cuts of protein, the salmon and chicken. Both simple and work really well with the Alabama White sauce. They are wonderful for the folks trying to watch their waistline this summer.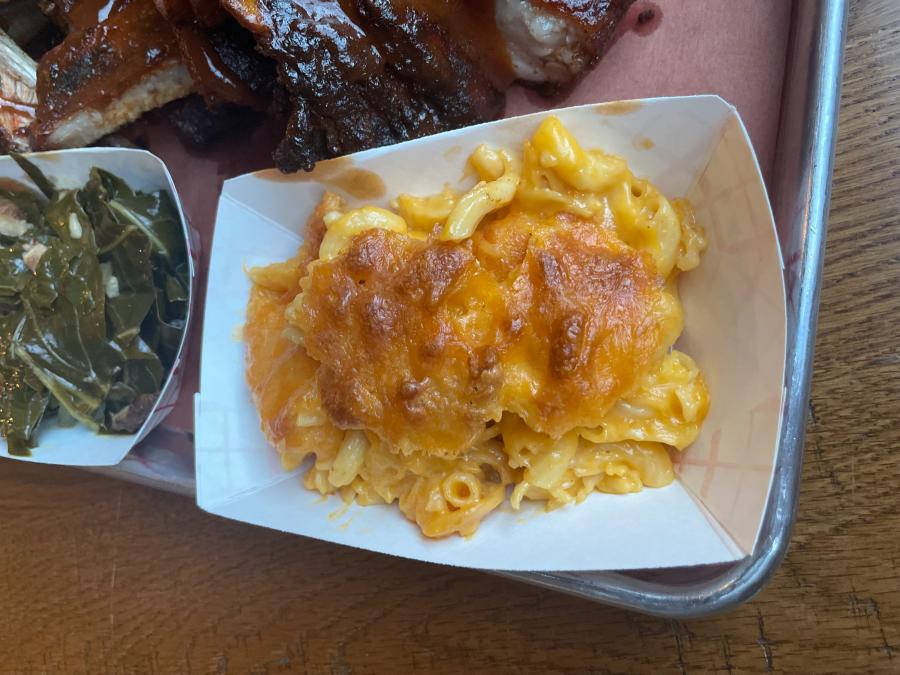 Next came the pulled pork sandwich and ribs. These were presented with the Memphis BBQ (which was my favorite sauce of the evening). The barbeque sauce was a perfect balance of sweet and sour, that would taste good on a shoe. The ribs were tender, but still had a nice bite to them, and the pulled pork was sandwiched between two light and fluffy brioche buns. 
Side dishes are an integral part of Barbeque. Our ensemble consisted of Mac & Cheese - classic and great for all ages, Collard Greens - packing a nice kick at the end, Coleslaw - vinegar based and simple, Baked Beans - complemented with chunks of bacon and brisket, Mexican Street Corn -authentic and served on the cob, and last but not least, Cornbread Pudding - HEAVENLY and must be ordered every time you visit.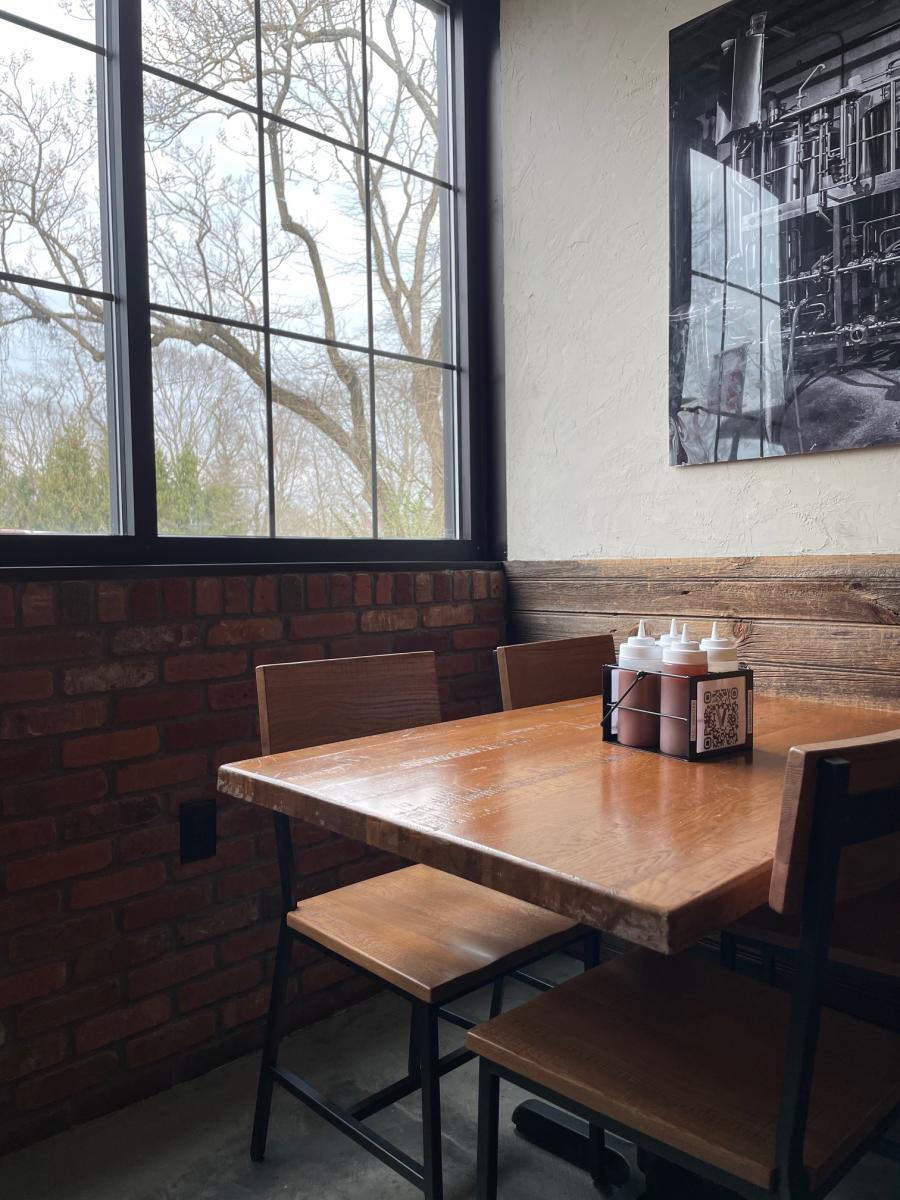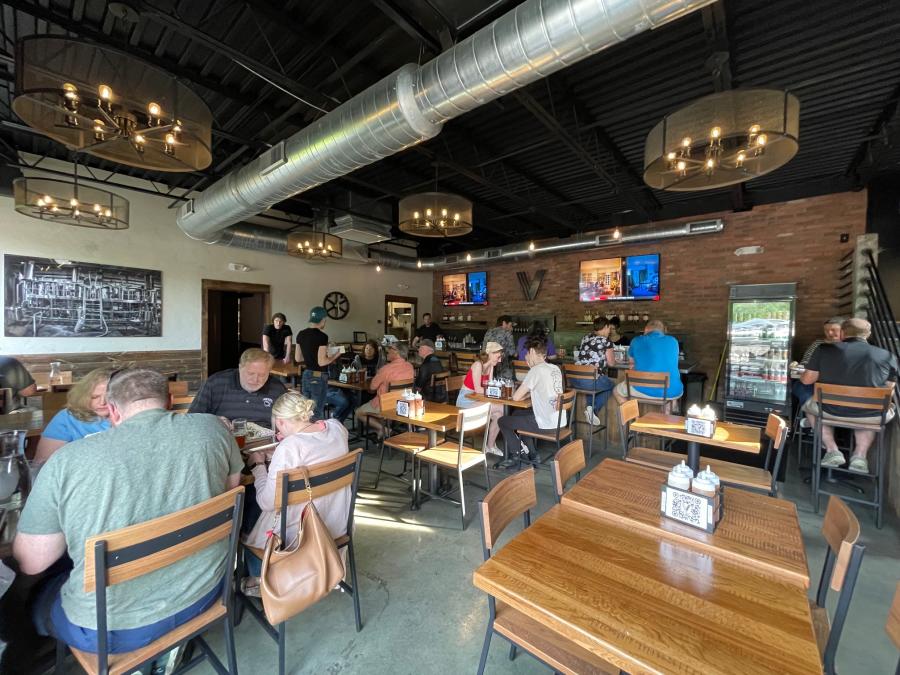 When you fall in love with all of the food here, don't forget they offer catering for your next party! Call and make a reservation today to enjoy the epitome of summer dining in Yardley.