Listen to live music at Shady Brook Farm, grab your friends and head to Fonthill Castle Beer Fest or snap some Instagram worthy pictures at Hellerick's Sunflower Festival!
Check out our guide below for details on this weekend's must-see events around the County. Stay up-to-date on what's coming up next week with our Upcoming Events calendar.
Friday, August 23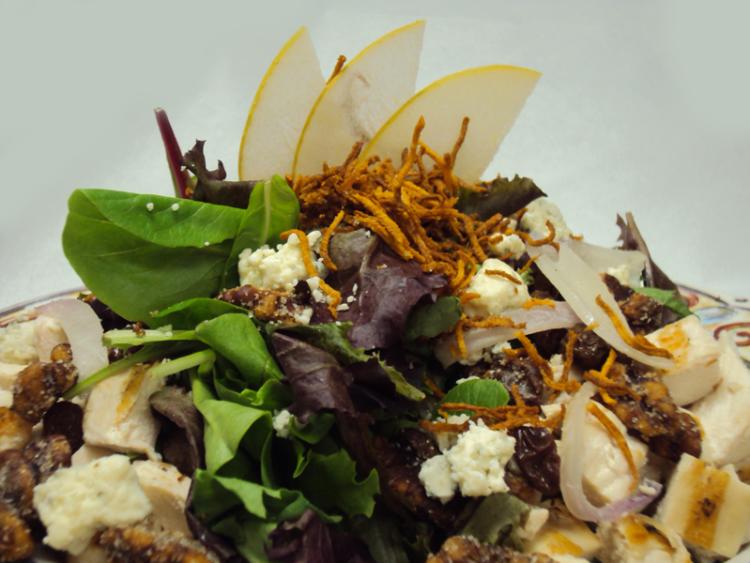 Experience downtown Yardley's array of restaurants during Yardley Restaurant Week. You'll find plenty of cuisine to choose from for lunch, dinner and in-between. There are nine participating restaurants, eateries, and drinkeries that look forward to serving you!
When: August 19 – August 25
Where: Yardley Borough
Cost: Meals $30 or less
Kick back and relax with a glass of local Bucks County wine or a locally brewed craft beer. This week, enjoy live music by Let's Ride – a country cover band! Activities for the kids include pedal go karts, lawn games, sports challenges and a huge playground.
When: August 23, 5:30 p.m. - 10 p.m.
Where: Shady Brook Farm
Cost: $7.50/ person (children under 2 years old, free)
Get your cameras ready! The Hellerick's Family Farm Sunflower Festival is here. Walk or take a hayride to the two-acre sunflower field. Admission includes more than 40 family friendly activities! Reservations are required and can be made online.
When: August 21 – September 2, 10 a.m. to 7 p.m.
Where: Hellerick's Family Farm
Cost: $12.99 per person
Bring a lawn chair and enjoy the sounds of Studio Two: a Beatles Tribute Band! Wine, beer, Crossing "Crushies" and light bights will be available. You won't want to miss this relaxing night in the vineyard.
When: August 23, 7 p.m. – 9 p.m.
Where: Crossing Vineyards and Winery
Cost: $15 in advance, $20 at the gate
Time is running out to catch this exciting show at the Playhouse! Always…Patsy Cline is a showcase of 27 songs, described as a valentine to the friendship between housewife Louise Seger and Patsy Cline, a great American music icon. Reservations are required.
When: August 9 to September 7 
Where: Bucks County Playhouse
Cost: Ticket Prices vary
Saturday, August 24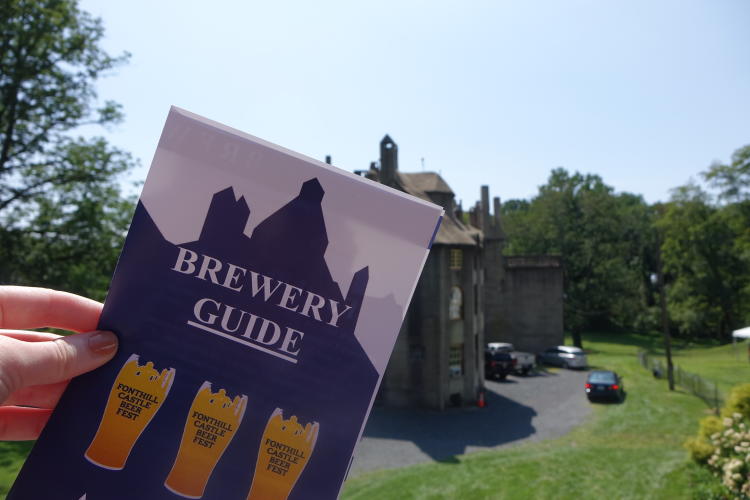 Enjoy great beer, music and tasty food on the gorgeous property surrounding Fonthill Castle. Taste craft beer from local and regional breweries and take advantage of free shuttle services to downtown Doylestown to shop, dine and unwind.
When: August 25, 2 – 5 p.m.
Where: Fonthill Castle
Cost: $100 VIP/ $60 General Admission / $55 Members / $25 Designated Driver
Many years ago, whiskey was popular cargo on canal boats traveling through the Lehigh & Delaware Canals. Enjoy a fun and informative evening tasting Bucks County whiskey and a complimentary meal while cruising along the canal. Reservations are required.
When: August 24, 5 p.m. – 7:30 p.m.
Where: Hugh Moore Park
Cost: $75 per person
Looking for late afternoon plans? Head to the Manoff Market Cidery for live jazz music and fermented sparkling hard cider. Bring a snack and your own blanket to create the perfect picnic. After, stop by the Farm Market for take home some fresh peaches!
When: August 24, 2:30 p.m. – 4:30 p.m.
Where: Manoff Market Gardens & Cidery
Cost: Free to attend
New Hope Winery welcomes Melanie for a live performance. This singer songwriter has performed on a global stage for many years, starting her career at Woodstock. With guitar in hand, Melanie loves to inspire through song. Don't miss this great evening! Reservations are required.
When: August 24, 8 p.m. – 10 p.m.
Where: New Hope Winery
Cost: $50
Sunday, August 25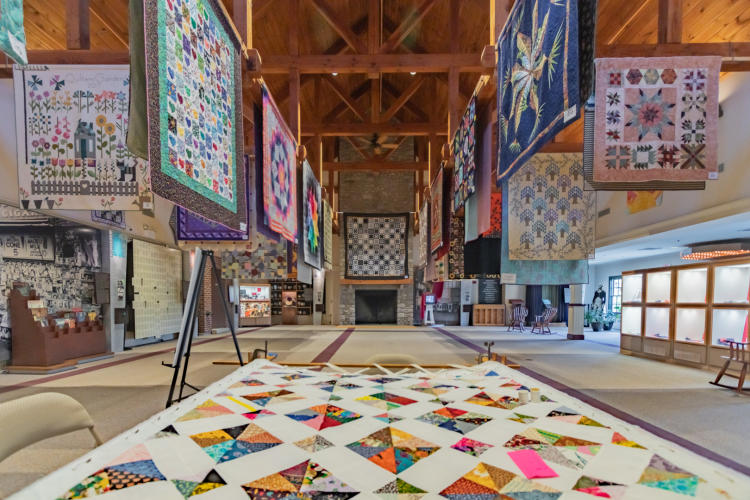 Visit Bucks County hosts the 15th Annual Bucks County Quilt Show at the Bucks County Visitor Center now through September 2. Come enjoy the artistry, workmanship, and talent of Bucks County's quilters. The exhibit boasts over more than 100 quilts hanging from 25-foot high beams.
When: June 30 – September 2
Where: Bucks County Visitor Center
Cost: Free
Fully immerse yourself in Ukrainian culture during the annual Ukrainian Folk Festival. Explore the everything the Ukrainian community has to offer, including folk art, song, music and exhilarating dance performances.
When: August 25, 12 – 8 p.m.
Where: Ukrainian American Sport Center
Cost: $15/general admission, $10/students, kids under 15 are free
It's the last Sour Sunday of the summer…say it ain't so! Free Will Brewing is pulling out all the stops for this everything sour takeover. Enjoy 10 barrel aged sours on tap, 3 brand new bottle releases and 2 food trucks all day long.
When: August 25, 11:30 a.m. – 8 p.m.
Where: Free Will Brewing
Cost: Free to attend
Ever wondered how to make fresh mozzarella? Take part in a live demonstration! "A Taste of Italy," a monthly event, always impresses with their classical Italian food and wine specialties. Enjoy a delicious meal as you learn from wine expert, Aldo Bove. Kids are invited as well!
When: August 25, 2 p.m. – 4 p.m.
Where: Altomonte's Italian Market
Cost: Adults $40, Kids $20