Show off your country music spirit with Trace Adkins, listen to Bon Jovi music while sipping on craft beers, and get a taste of Poland before grabbing dinner from 18 food trucks!
Check out our guide below for details on this weekend's must-see events around the County. Stay up-to-date on what's coming up next week with our Upcoming Events calendar.
Friday, August 30
Back to school season is almost here. Celebrate the final days of summer with Elmo and friends! Eat lunch with characters and fill your backpack with Sesame Street-themed school supplies. 10% off select items.
When: August 30, 10 a.m. to 7 p.m.
Where: Sesame Place
Cost: Free with admission
Put on your cowboy boots and flannel shirts, bring your friends and sing with Trace Adkins! "These are some good times," and you won't want to miss them. Tickets can be purchased online or at the door.
When: August 30, 5:30 p.m. to 10 p.m.
Where: Univest Performance Center
Cost: Ticket prices vary
Spend your Friday evening in Peddler's Village! Sip the stress away with wine, live music, and board games. Half off specials from 4 to 6 p.m. featuring mimosas and mojitos.
When: May 3 – November 1, 5 p.m. to 9 p.m.
Where: Chaddsford Winery
Cost: Free to attend
It's the last weekend to visit this exciting pop up bar. Fear & Loathing Tiki Bar is the place to be for tropical cocktails, and fun and unique mescals. Drop by Doylestown for live music this Friday & Saturday, karaoke, and trivia!
When: August 30 & August 31, 7 p.m.
Where: Hops/Scotch
Cost: Free to Attend
Saturday, August 31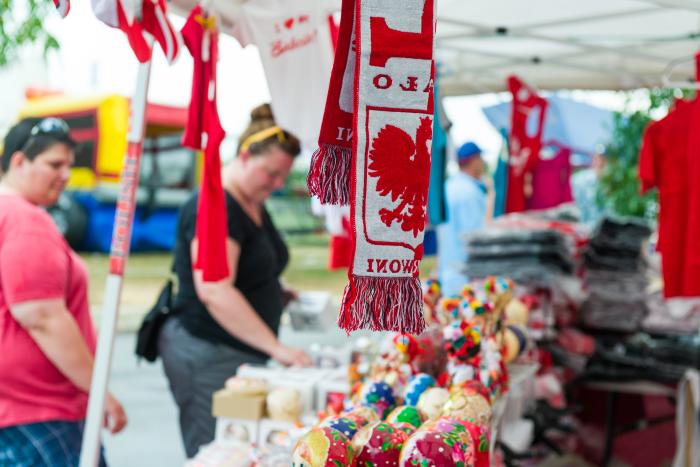 Take a trip to Poland right here in Bucks County! Bring the family for music and arts & crafts. Get a taste of the culture with traditional Polish foods. View re-enactments and stage shows, and then watch the kids satisfy their thrill on rides.
When: August 31, September 1 & 2, 12 p.m. to 8 p.m.
Where: National Shrine of Our Lady of Czestochowa
Cost: $12 per person
Relax with a glass of local wine or a craft beer brewed right here in Bucks County. Sing along with Slippery When Wet – the Bon Jovi tribute band! Watch the kids have fun with pedal go karts, giant jumping pillows, an obstacle course and more. Stay until dark to catch some fireworks!
When: August 31, 5 p.m. to 10:30 p.m.
Where: Shady Brook Farm
Cost: $12.50 cover charge, wine, beer & food available for purchase
Check out the William Penn exhibit during a guided 1 ½ hour tour that will take you through the Manor House and Kitchen House. Tours are 11:30 a.m., 1:30 p.m., and 3:30 p.m.
When: August 31, 9 a.m. to 5 p.m.
Where: Pennsbury Manor
Cost: Tour Included with admission
Bring a lawn chair and enjoy the sounds of Danny V's 52nd Street Band: a Billy Joel Tribute Band! Wine, beer, Crossing "Crushies" and light bights will be available. You won't want to miss this relaxing night in the vineyard.
When: August 23, 7 p.m. – 9 p.m.
Where: Crossing Vineyards and Winery
Cost: $15 in advance, $20 at the gate
Sunday, September 1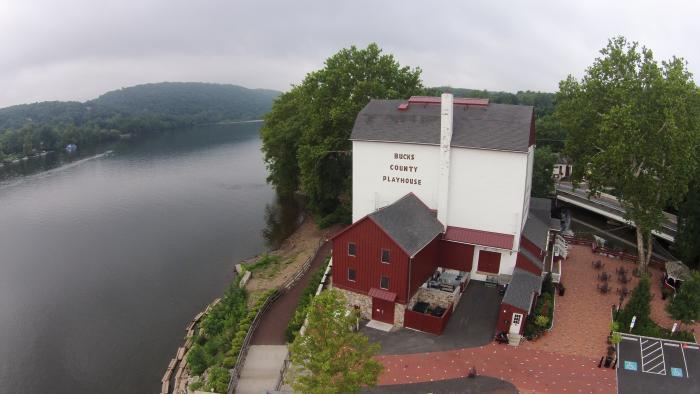 Time is running out to catch this exciting show at the Playhouse! Always…Patsy Cline is a showcase of 27 songs, described as a valentine to the friendship between housewife Louise Seger and Patsy Cline, a great American music icon. Reservations are required.
When: August 9 to September 7 
Where: Bucks County Playhouse
Cost: Ticket Prices vary
Join Sesame Place for an extra special firework display that celebrates the amazing 50 years of Sesame Street! Fireworks will begin immediately following the 8 p.m. performance of the Neighborhood Street Party Night Parade.
When: September 1, after 8 p.m.
Where: Sesame Place
Cost: Ticket prices vary
You won't have to argue with your significant other about what's for dinner. The Food Truck Fest has decided for you! There'll be 18 trucks to satisfy picky and indecisive stomachs. Some trucks include Chickie's and Pete's Crabfries Express, Goodnoe's Farm Dairy Bar, Nina's Waffles & Ice Cream, and Cow and the Curd.
When: September 1, 4 p.m. to 8 p.m.
Where: Council Rock High School North
Cost: $10 suggested parking donation
Treat your eyes to works of art such as jewelry, paintings, and fabrics, as well as the garden's own natural beauty. Over 80 local artists will feature their pieces, and food trucks from Jules Thin Crust Pizza and Meat Wagon BBQ will be there to treat your palate.
When: September 1, 10 a.m. to 4:30 p.m. 
Where: Paxson Hill Farm Nursery & Gardens
Cost: $3 parking charge
It's the final weekend! Visit Bucks County hosts the 15th Annual Bucks County Quilt Show at the Bucks County Visitor Center now through September 2. Come enjoy the artistry, workmanship, and talent of Bucks County's quilters. The exhibit boasts over more than 100 quilts hanging from 25-foot high beams.
When: June 30 – September 2
Where: Bucks County Visitor Center
Cost: Free