Vote for your favorite gingerbread display at Peddler's Village Gingerbread Competition, drive through the Shady Brook Farm Holiday Light Show and listen to live music at New Hope Winery.
Check out our guide below for details on this weekend's must-see events around the County. Stay up-to-date on what's coming up next week with our Upcoming Events calendar.
Friday, December 27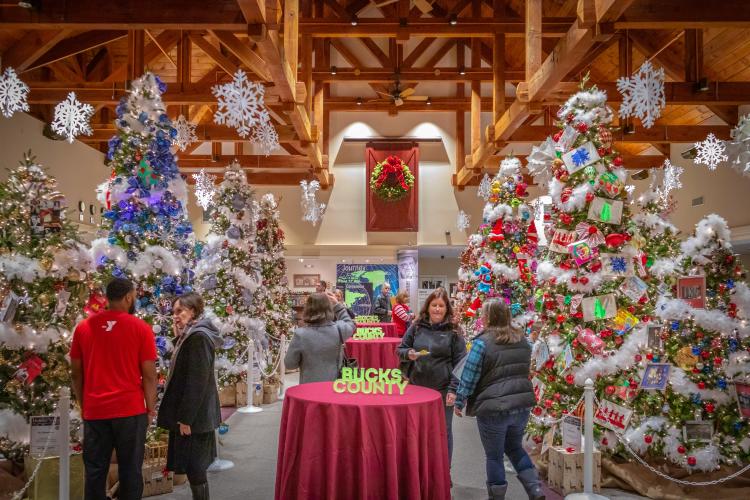 Make the Visitor Center your first stop when celebrating the Holidays in Bucks County. Don't miss Holiday Trees at the Visitor Center, a beautifully decorated display of trees and pick up the exclusive Bucks County Holiday Experience Book on must-see holiday attractions and events!
When: Through January 4, 9:00 a.m. – 5 p.m.
Where: Bucks County Visitor Center
Cost: Free to attend
Self-taught award-winning artist and native of Bucks County Jill Tarabar is proud to present a one woman display of Hanukkah Menorahs at the Bucks County Visitor Center this holiday season. Jill mixes a variety of clear textured glass with bevels and found objects, and she's inspired by nature, spirituality and Judaica. Much of her work consists of functional gift items such as jewelry boxes, Menorahs & Mezuzot.
When: Through January 4, 9:30 a.m. – 4:30 p.m.
Where: Bucks County Visitor Center
Cost: Free to attend
Join the Friends of the Delaware Canal for this invigorating 4--mile, round-trip walk between Centre Bridge and Lumberville. Led by Susan Taylor, Executive Director of the Friends, walkers will follow the towpath north while taking in Delaware River vistas. Stories from the past will be shared along the way. Walkers may choose to have lunch on their own at either the Black Bass Hotel or the Lumberville General Store. A third option is to burn more calories by walking directly back to the Virginia Forrest Recreation Area.
When: December 27, 10 a.m. – 1 p.m.
Where: Virginia Forrest Recreation Area
Cost: Free to Attend
The Gingerbread Competition & Display is a feast for the eyes with creative and whimsical entries in several categories: Traditional, Authentic Reproduction, 3-D, Movie or TV Set, Student, Kids Only and more. The Gingerbread entries will be on exhibit in the Village Gazebo during shopping hours.
When: Through January 4, Display Times Vary
Where: Peddler's Village
Cost: Free to attend
Saturday, December 28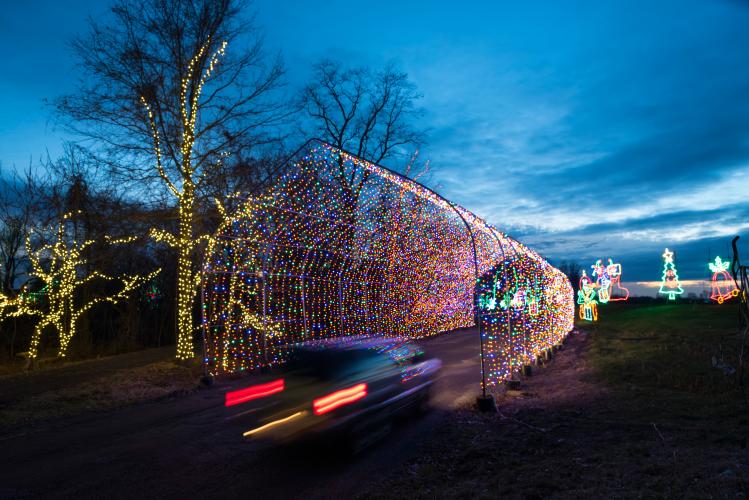 Experience the magic of more than 3 million lights illuminating acres of farmland at Shady Brook Farm's Holiday Light Show! Encounter whimsical displays and familiar characters as you drive through in the comfort of your own car or enjoy the show on an open-air wagon ride (weather permitting). Warm up with a cup of hot cocoa and cook up s'mores at a toasty bonfire.
When: Through January 5, 5 - 10 p.m.
Where: Shady Brook Farm
Cost: $30/carload
With only his voice and a guitar for accompaniment, Jeffrey Gaines has earned a reputation as a captivating performer, entertaining audiences everywhere he goes. The Boston Globe declared that "Gaines' soulful, wounded vocals make a case for his being one of pop's finest singers..."
When: December 28, 8 – 10 p.m.
Where: New Hope Winery
Cost: $25
VeryCoolLights presents their Christmas Light Show! About 20,000 LED lights choreographed to 10 songs at the Catalpa Road location, and over 3,000 lights choreographed to 5 songs at the York Road location! This event is always free. Thank you to our amazing sponsor Smart Decor and more! Check out their event board and the donation jar to keep the lights going!
When: Through January 12, 5 - 10 p.m.
Where: 901 Catalpa Road, Warminster, PA 18974
Cost: Free to attend
Despite hosting a holiday party last year, which resulted in the murders of Ebenezer Scrooge and Tiny Tim, the Sawyers are going to give it another try. They have invited all of their closest friends for their annual holiday party and are hoping for no mishaps this year. But when an uninvited guest shows up, someone is bound to exclaim, "What the deadly Dickens?"
When: Through January 11, 7:30 p.m.
Where: Peddler's Village
Cost: $69.95 per person (includes dinner, show, tax & service charge)
Sunday, December 29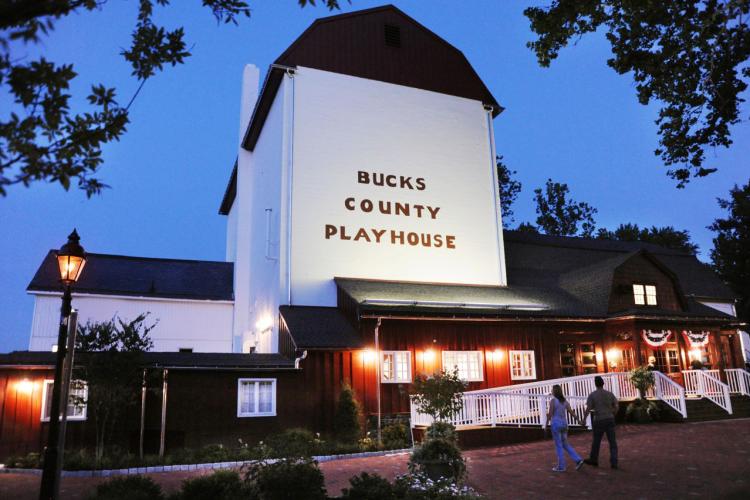 Back by popular demand, "Ebenezer Scrooge's Big Playhouse Christmas Show" returns to delight audiences of all ages again in 2019. Five quick-changing actors play dozens of roles in this fast, funny and highly theatrical reimagining of one of the most beloved holiday stories ever told. Terrorizing the good citizens of Bucks County, Ebenezer Scrooge's rediscovery of the Spirit Christmas comes in this riotous Dicken's mashup set in New Hope.
When: Through December 29
Where: Bucks County Playhouse
Cost: Ticket prices vary
The use of reclaimed materials and objects, married with Ed Bennet's signature razor blade art, results in striking, fully functional furniture that is a study in contrasts. Old world meets new in a one-of-a-kind visual symphony meticulously orchestrated to play well in almost any decor.
When:  Daily until January 3, 9:30 a.m. - 4:30 p.m.
Where: Bucks County Visitor Center
Cost: Free to attend
Visit for a festive, family-friendly celebration with everyone's favorite Sesame Street® friends. The park is transformed into a one-of-a-kind Christmas wonderland with millions of twinkling lights and festive decorations all around.
When: November 23 – January 1
Where:  Sesame Place® Philadelphia
Cost: Ticket Prices vary
Just in time for football season, Pigskin Peanuts showcases fifty of Charles M. Schulz's daily and Sunday Peanuts comic strips featuring the sport of football and the popular characters Charlie Brown, Woodstock, Snoopy and more. Dress up as football players and take pictures at the interactive photo station featuring Peanuts characters. The companion exhibit, Bucks County Plays Football! highlights some of Bucks County's own football history and traditions and will include historic photographs, video footage, game programs, tickets, sports cards and other artifacts and memorabilia.
When: Through February 9, 10 a.m. – 5 p.m.
Where:  Mercer Museum
Cost: Free with Museum Admission